While we had a few hours to ourselves, we decided to head into the city for a salad, a slice of cake, a cup of tea and a walk around for a little while. I was meant to do some work today (even though I am on holiday), but I just wasn't in the mood and spending some time alone together is rare for us. We ended up looking for some little bits and pieces for the new bathroom space, like a bin - it is very close to completion, but we have to get the electrician back to connect up the mirror. I could probably do it myself, but I also don't want to screw it up.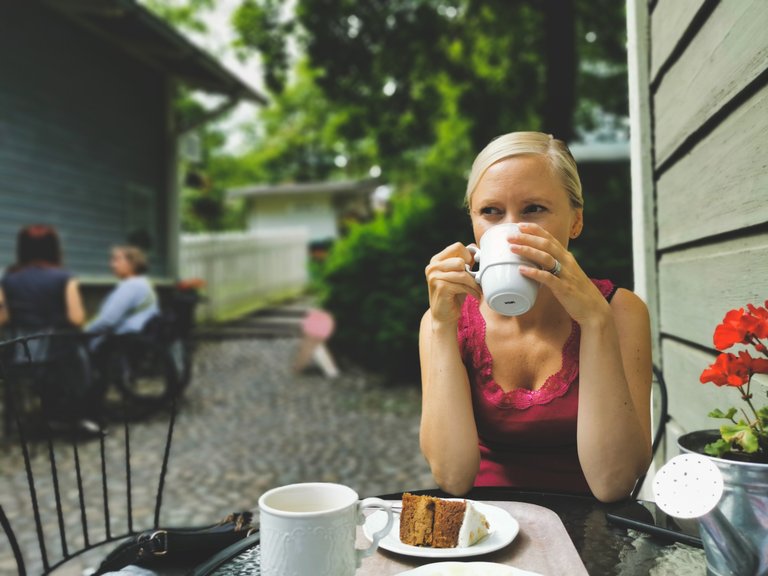 I received the following image in a group chat with colleagues and found it pretty interesting. These people aren't exactly mainstream thinkers, but the general discontent with what is happening in the world is growing, as is the ridiculous nature of society in regards to social justice and taking things out of context.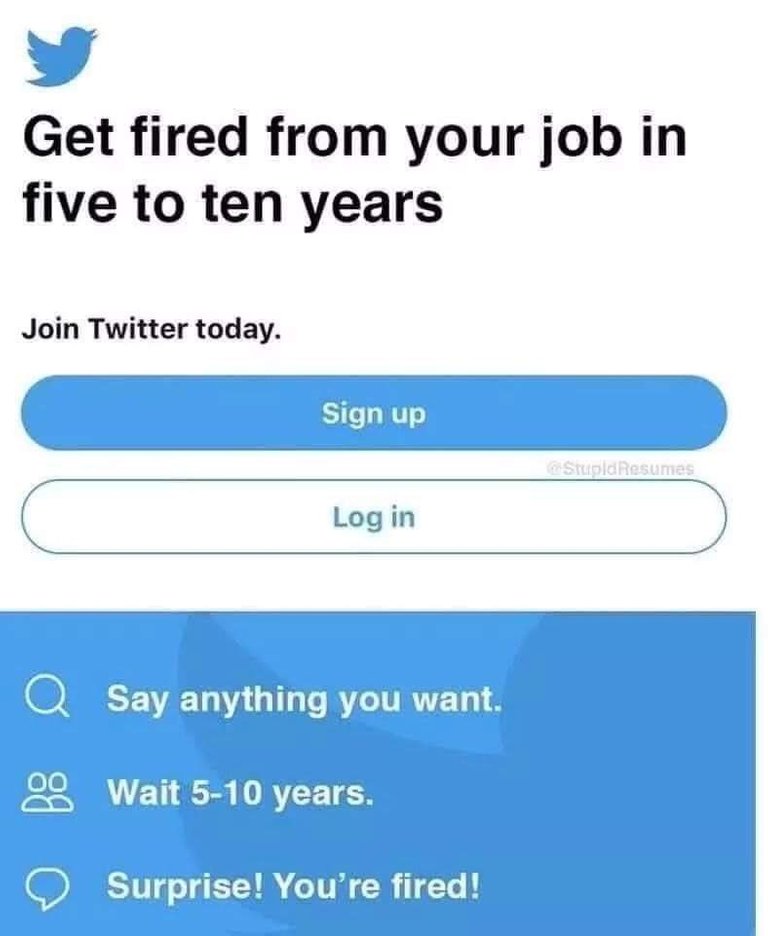 My reply to this was, "Luckily, in the next five to ten years, most of us will have been replaced by AI". I don't actually joke in regards to this and I think that the next image taken of a street art installation is probably a decent illustration of what is to happen in the future, with many of us being forced to "hang up our coats" as we are no longer required, no longer relevant.
A lot of people seem to think that Artificial Intelligence isn't going to replace us as it is never going to be perfect, but don't realize that it doesn't have to be perfect - it just has to be better than us. When we consider the average of society, that isn't very hard to be. On average, AI and automation will outperform us in many tasks and a lot of the jobs it will fill are "white-collar" positions and people in manual positions like my electrician, are safe for many years to come.
This shift in employment is going to have an enormous impact on society and culture as we will have to not only come to terms with the economic issues to find ways to feed and clothe us (or not), but also how we define, divide and organize ourselves. Like it or not, for a very long time we have tied much of our identity to our skills and what we offer the community, which is why many last names look something like this:
Archer, Baker, Brewer, Butcher, Carter, Clark, Cooper, Cook, Dyer, Farmer, Faulkner, Fisher, Fuller, Gardener, Glover, Head, Hunt, Hunter, Judge, Mason, Page, Parker, Potter, Sawyer, Slater, Smith, Taylor, Thatcher, Turner, Weaver, Woodman, and Wright source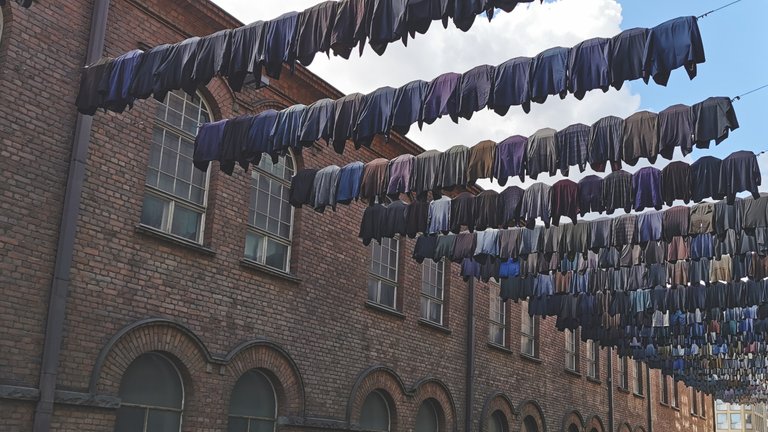 What this reorganization might mean is that the Twitter image above might not actually be relevant in that future for various reasons. Firstly, as the internet generations start to populate the workplace and public positions, it is going to be increasingly common that "leaks from the past" come out and I suspect it won't be too long before sex tapes from politicians and officials are passe, no longer outrageous, no longer newsworthy.
I would suspect that pretty much anyone under 30 who could be somewhat publicly notable in the next 15+ years is going to have digital content out there somewhere that would currently be considered a career killer. And more interestingly is that while it is currently hidden from view, a handful of data collection companies have it all at their disposal. What this means is that they will have even more ammunition to use to manipulate the public sentiment and course of action and as we should know by now, they aren't afraid to use the tools they have globally.
What this means is that unless we come to terms with the fact that everyone has a past and we can change over time, we will continually cut down candidate after candidate for any position of prominence based on the pictures, tweets or videos supplied us to eat, that has been fed to the media outlets from "unknown sources". No candidate for anything will ever be "clean", we would have all inhaled deeply and been in compromising positions of some sort. Those who think they are hidden are not. Luckily for most of us, no one cares who we are as we are probably irrelevant in the grand scheme of things - very few of will be considered important enough to publicly burn.
But on the current track where we encourage the burning of public figures and random internetters through our consumption (monetization of an industry) habits, we are going to continually destabilize the foundations of society that have been in place for a very long time. This isn't necessarily a bad thing of course, but it might be a rough ride, especially considering that more and more of us will slowly be pushed out of workplaces and increasingly struggle financially. Financial struggle doesn't make for a stable community, especially when there is a massive amount of disparity between the very few at the top, and the rest.
I think that it is one of those, "It's gonna get worse, before it gets better" scenarios and while we are currently developing tools that will be brought in to soften blows and perhaps redirect the course of society, there is a long and rough road ahead. Who we as a community are, from the global view down to the granular cell of the individual, is changing and we are going to have to let go of some of our ideals of the past in order to negotiate the conditions of the future.
The younger we are, the more normal the future will seem - for most of us however, it is going to be a new normal and one that might be far more sink or swim than what we have been used to. At least for a time, until we learn that much of what we have created thus far was already irrelevant and superfluous to building a better world. However, maybe it is what we have to go through to get there.
After all, we are probably average.
Taraz
[ Gen1: Hive ]