It feels weird. It is almost 8 o'clock at night and I haven't posted anything yet. Have I missed something since being gone? Probably not. The reason I haven't been on really today, other than a couple quick comments and votes was, I did what I didn't want to do and bought a car, although it wasn't what I had planned.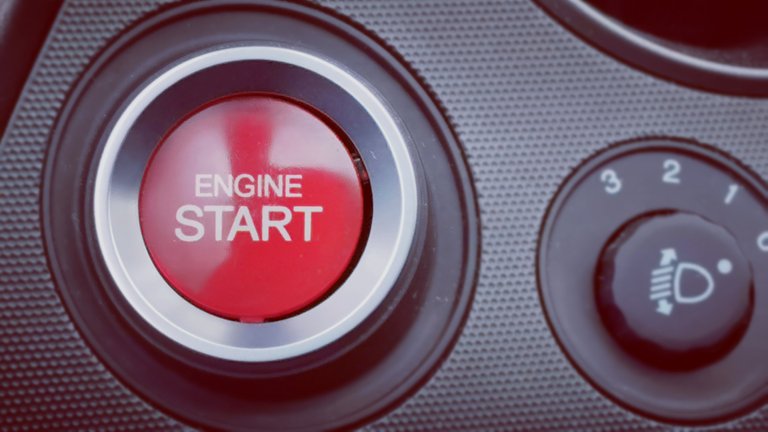 I wanted a hybrid, but the only ones that were in our price range were Japanese or Korean, and after test driving them, they were far too noisy. While I loved driving my Honda, the road noise on the highway meant that it was near impossible to hold a conversation with the front passenger, let alone anyone in the back. A quiet ride was very high on the list for the next car and unfortunately, that seems to mean European. I think it has something to do with road quality and in Finland at least, studded tires for the winter increase the cabin sound a lot.
Another aspect I wanted was fuel efficiency and the hybrids offered a pretty decent per 100km, but not that much better than what I ended up going for, remembering that I also needed space in the back. After test driving a couple hybrids (a Toyota and a Kia), in the end, we bought a 2018 1.4 Volkswagon Passat that fits all the criteria we wanted except the hybrid part. It has a lot of features that I haven't explored yet, which is great as it does what I want without them, so that is all a bonus.
Well, that is that - Another crappy use of money that had to happen. Cars are ridiculous and I do not know why anyone who doesn't make money from one can call it an investment. When growing up people would say that "a car is likely the second largest investment after a house". Perhaps this is why people are so bad at investing, they have been led to believe that an investment depreciates in value.
Speaking of investments.
Last night I hit a UI milestone:

30,000 posts with the split according to SteemWorld.org being 3,516 posts and 26,502 comments, which for some reason, doesn't add up to 30020 - I guess the blockchain did forget two comments.
I bet they were the best ones as well....
For me, Steem has been a massive time sink of an investment and while it has also been rewarding in multiple ways ... it really is a lot of time. If this all works out for the positive, the community grows, apps get built and STEEM eventually moons, I do not think I will have the feeling I didn't work for it. Of course, I am not alone in this and I am definitely not alone in getting to where I am as I have had a lot of support in many ways, from many people.
I think it is pretty amazing that a content creator can actually make inroads and non-capital investments to have stake in Steem and in so doing, help others also. I do think that people overestimate the importance of content creators at this stage of the project however, and underestimate the code and application developers. Sure, without content Steem isn't much, but without the development taking place, content creators don't have a hook to hang their hat on.
This is an ecosystem that is in a continual struggle to find a balance between all kinds of participants in order to create a viable and healthy, economically-driven social environment. Content creation in the form of writing and images is only one aspect of it, as is content development. What needs to eventually happen is that businesses run on Steem and have different kinds of content, like a variety of bricks and mortar shops will have on their shelves.
The potential is that Steem will eventually become a digital marketplace that works firstly like a shopping center where businesses cluster around a point, and later like a city that has multiple shopping centers, business districts and all kinds of good and service providers that do everything from integrate SMTs into website, to providing analytic services for an application to leverage to gamify their UX.
While everyone just wants Steem to go to the moon so they can cash out what they have put in with profits, or cash out what they have earned for profits - the larger position on Steem is to have a place where people see the value in cashing-in on Steem, where people would rather spend their time and money here than elsewhere.
For many in countries with decent economic availability, the amount of wastage on unnecessary is enormous - cars included. If I could get away with having no car or, if the car wasn't necessary for bringing in an income, I would happily go without. The status that some people think they gain from a car isn't in the car, it is in the showing off that one can waste the money on a car. Most luxury items are the same with a Rolex having the same use case as a Swatch watch.
Perhaps in time, social status won't be derived from what can waste, but rather, what one can save or more precisely, how well one can use their resources. Waste resources on consumables or invest resources into improvement - which carries the higher social standing? The consumables currently.
But then, perhaps it will never change. It might not matter of course for the value of something like Steem as being a minority doesn't mean it has no value and can actually be quite the opposite. If Steem became the go to place to tokenize websites and businesses due to the scalability, security, speed and free transactions - all those who hold Steem will benefit. I do not believe that the Steem tap will be open forever and eventually, the only way to get in on Steem will be to buy in - just like every other investment in the world.
Taraz
[ a Steem original ]