Not much has really been going on thus far today, as I have literally spent the last 12 hours with Smallsteps at home as we didn't have the results of her tests yet, so even if she had been healthy (she had a slight fever yesterday afternoon again) she wouldn't have been able to go. However, she has no officially been certified, Corona-free - so if her fever doesn't return tonight, she will be able to head to daycare tomorrow. She has now been home for over a week and even she is itching to get out of here.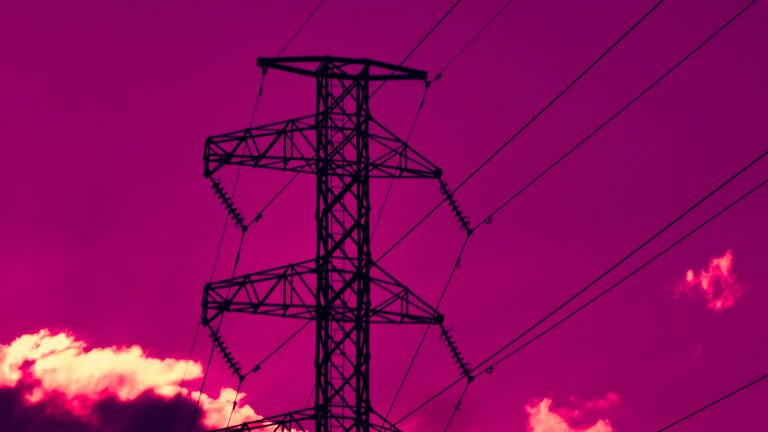 Because of my intensive start to last week, my wife was home and then I was home during my furlough days with her. This was my first day back at 100% time and I called in to stay away from work - however, I also have to work - now that my wife has finished for the day, as I have a client delivery tomorrow evening (it is to a US location, so I will work quite late) and I have to prepare for it. This is the first "real" opportunity I have to do so, however thankfully, it is not like the one I delivered last week and is instead something that I could likely deliver relatively in my sleep. Makes things far more relaxed and pleasant.
I am also meant to go on a two week vacation starting next week, but I might postpone a week of that if possible and save it for later. This time was scheduled for renovation, but because there has been a hold up on one of the contractors, it might be wasted if I am actually home for it. The problem is that I have deliveries booked all over the place at the moment and if I am required at home on short notice, I might not be able to take the time when I want it anyway.
One of the things that I am absolutely terrible at is scheduling my time well, which is exacerbated by the fact that most people don't schedule their time well and my work currently has a lot of interdependencies, which was why the lead into the last delivery was so difficult. Everyone was everywhere and it is sometimes hard to predict just who will be needed for what and when - so people on vacations (including myself) had to essentially be drawn back for hours or days at a time. In my case it was days. My supervisor returned from holidays last week and realized this and I will take the hours at some other point in time.
Scheduling is an interesting issue in the world today as small breaks here and there can have dire consequences for the workflow. For example, right at this moment my internet connection blacked out and then I realized why. I changed to a hybrid connection (4G + DSL) about a month ago to increase stability since both my wife and I are largely working from home, only to discover after many hours and technical visits, that it isn't possible in this house for some reason. So, I had the option (I put this into the contract just in case) to return to my 4G connection if it wasn't suitable. The problem was, they put an end date on the 4G and even though this was sorted out last week, they didn't update the end date - which is obviously today.
The problem is, I need a connection for my work tasks which is fine, as I am sharing my phone connection now - but if this had happened tomorrow night when I may still have to deliver the client session from home, I would be screwed with my phone connection only. A date here or there, an hour missed, a connection gone for who knows how long completely screws up the schedule. And then, there is the time it takes to course correct the immediate needs and then fix the remaining issues once priorities have been addressed. Everything affects personal schedules and all of the other things that are in line get pushed and rescheduled.
I am currently in chat with the Telco - they have been friendly over the last weeks and I can't complain about the service, but the hours spent on this have been ludicrous, especially since there is no change in the connection they will deliver. Hours that could have been better spent I am guessing on pretty much anything. Anything at all. Although, I was looking forward to seeing how the hybrid connection would perform, as I think it is a good idea to put the unused copper back into service, considering the lines (to most houses) are already laid and there is close to zero traffic on them.
Speed - we all want more of it.
It is funny how I (and likely others) have become so accustomed to have things at our fingertips fast, while I remember the images loading one line of pixels at a time - and that was on a fast 56K modem! These days, we wait for very little and then we schedule around the immediacy of delivery of all things - meaning that our schedules have been tightened to a far more precise timeline, whereas not that long ago we would meet at "high noon on a day, with high noon likely having some variation in it, considering it relied on the perception of the sun and the time of the year.
It is no wonder so many of us struggle with impatience.
I am still on the line chatting with the service people and again, she has been great, but it is a half hour of my life I won't get back and it is a half hour that would have been spent doing something more important. But, hopefully once it is sorted it will be sorted for a while - although I did put into the contract earlier that when the 5G is available in the area, I wouldn't mind giving it a go...
I wonder how many hours of issues that process will have.
I think tomorrow I will do my very best to deliver from the office (I prefer it as I have a far nicer set up for delivery there) so that I don't have to fear these issues at home and if the connection does cut, it has nothing to do with me.
Taraz
[ Gen1: Hive ]