If you follow @steemitblog (which you should), you will have noticed a counter proposal for how to lock and unstake Steem Power. You can go there and have a look. The sticking point for many people is represented here: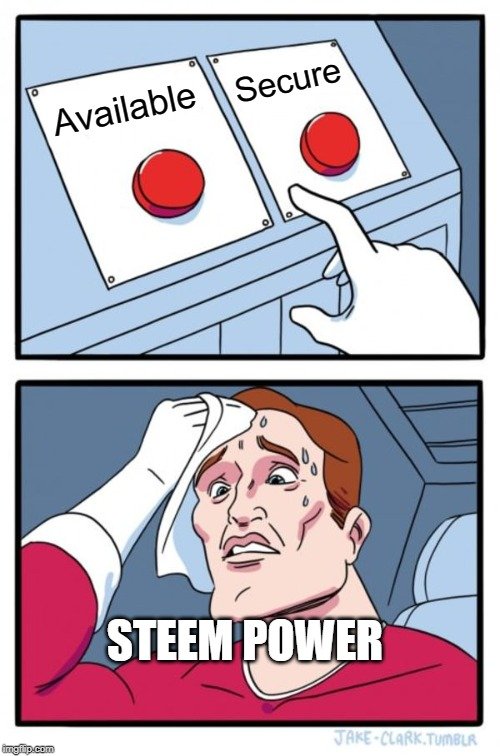 I made this one as well, which might work in this case too: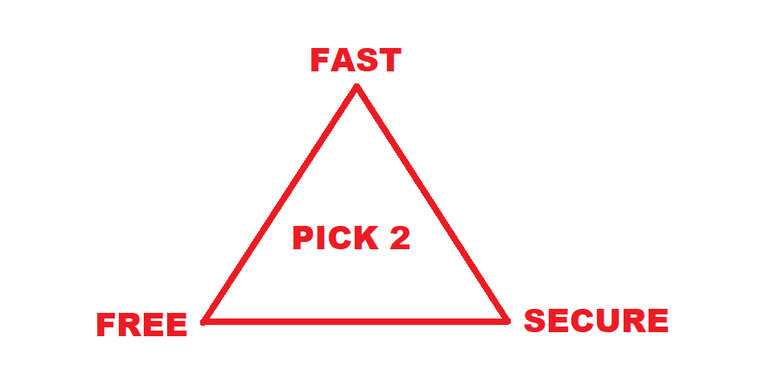 While I am all for personal responsibility and taking care of one's own keys, I also am quite aware that crypto for most people is new and the learned habits don't support security. Thinking that most people who will come onto Steem will hopefully be non-technical users arriving from platforms that are quite happy to offer account recovery through emails and the like, Steem developers should recognize the risks and understand that not everyone is like them.
I have found it incredible how many people get scammed in chat by people pretending to be whales saying send me BTC for upvotes or any number of other scams. But then, I remember greed. When it comes to the potential for gains, many people will instead take the risk - there is nothing wrong with that. However, when things do go pear-shaped, they blame the system, not their own decisions.
I would predict that many people would take the shorter powerdown phase to keep their Steem close to liquid, but then blame the security level if anything did happen. And it will. I am not sure how many people have lost their keys on Steem and some are retrievable, but not all. With all the alts flying around created through anonsteem and resource credits, there are likely a lot that are irretrievable if keys are lost.
I am glad hat they aren't considering moving on this until after the next hardfork at least, as that gives some time for some more thought into the matter and I am hoping that while perhaps it would help Steem price, so would a thousand other activities - like marketing and creating development tools for web creators and admins.
When there is discussion around a topic, it is easy to invest energy there and let a little sunk-cost fallacy creep in as well as overemphasizing the importance of the conversation due to the immediate interest. This can lead to ignoring more pressing concerns that could have more of an influence on the future. However, I do really like when there are community discussions around various topics where all kinds of people can have their voices heard.
And, this is having voices heard as this proposal wasn't instigated by Steemit Inc, it was a community-sourced initiative that got supported through the SPS, which in turn led to more discussion and consideration, for and against. While great, this is also part of the reason development on Steem goes so slowly, as in a decentralized community with many agendas in play, consensus can be hard to reach and there is virtually no way everyone will ever get their way all of the time, no matter how much Steem they hold.
Just like the meme above where there is a trade-off between liquidity and security, decentralized governance has its own pros and cons over centralization. Facebook and Google are good examples as neither of them care much of what the user opinion is, as long as they can capitalize on services. There is no, "we aren't going to do that because it is morally questionable" because they are corporations with a singular goal, profits and by default, the power the profits will bring.
This means that, because power is more widely spread and transparent on Steem, community decisions are harder to reach, but they are likely going to support the community when they are. This doesn't mean that all the decisions are good and lead to positive outcomes, it is just that more of the diverse community positions are represented and considered.
As I have said, while I do not feel strongly about the importance of the powerdown period at this time, when it comes to the security of crypto assets I would rather err on the side of caution, and slow down moves that could open up vulnerabilities. But as always, I am not the only one who gets to decide who does what and when it all happens.
Thankfully.
Taraz
[ a Steem original ]