Thirty minutes from now and combined with my two day a week furlough and the day off I took for the non-arrival of @galenkp (who should have been landing in Finland on Friday), I should be going entering into the first half of summer vacation. Due to the scheduling of a training session for my second day back afterward though, I will have to do all of the prep work before, which means I will have to work at least til Thursday as I have to wait for customer content to be delivered and as you can probably imagine, that isn't always timely.
Well, it doesn't really change much I guess since I only really have work to do on my vacation anyway, especially since the weather looks like it is going to be raining for the entire time.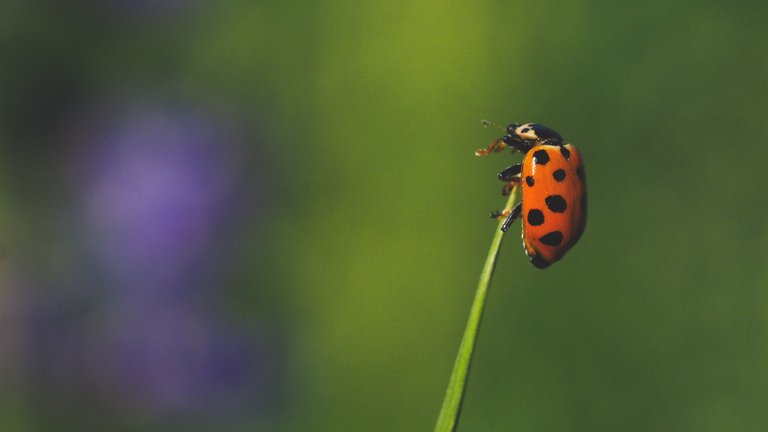 I sat down a little while ago and gave myself some space to write a passage for my dad's eulogy, which will be read by my brother next week. While I can write a lot, it isn't easy to choose the last words to say to someone, and not even be able to say them directly. It is a strange concept to talk to the dead, but if it brings comfort to the living, that is okay. I think that for me, it isn't about getting a sense of closure, it is about reflecting on who my father was to me and what that might mean for my future.
There is value in having an understanding of the past and using it to predict the future and I can no more extract my father from my future than I can my own heart, as he is a part of me and will affect every decision I make at the genetic level at the very least. While I am not a carbon copy of him, there are plenty of similarities, so learning from his experience would be wise.
None of us know what the future holds for us and we have very little say over the hand luck will play, but being prepared for it to play a part is important in my opinion. The preparation for luck to benefit is the same preparation for success without luck, doing the prerequisite tasks in order to have access to the tertiary results. Life is much like any process of education, to be able to advance, the basics have to be learned, otherwise we can find ourselves out of our depth.
I think a lot of us are swimming in the deep end and feeling the pressure for survival in a world we aren't prepared for. I see a lot of the social interaction on places like Twitter as indicative of people who have not matured emotionally, but are putting themselves in conversations that trigger them. Outbursts of anger and violence that wouldn't be evoked, given the appropriate lessons in the past. I am pretty lucky to have a role model that exhibited at least some of the qualities of emotional control, but I do think that anyone can learn and improve themselves through practice.
We aren't encouraged to practice controlling ourselves though and instead are incentivized to do the opposite, to have uncontrolled and public outbursts as they generate drama and drive transactions. The payoff for us is to feel like our feelings matter, when in actual fact, most of our public feelings we ascribe ourselves are actually driven by an engineered narrative to evoke that very reaction, targeted at the groups we identify with at a granular level. It is a manipulation by design and because of our lack of relevance in the real world, we swallow it, hook, line and sinker. It is a race to the bottom and the social sinker used is heavy.
I think for me however, I have been moving ever further away from the drama of the media-driven world and instead looking at life at the more practical levels of economy and community. I believe this is a healthier view when the move is toward improving the community collaboration through an economy that encourages continued working together toward improvement.
This is definitely not the mainstream position, as even though many "movements" claim to be social, at their root is the influence of corporation and government driving them in a direction of their choosing, like cows through a cattle run. The polarization of the various groups is control mechanism that allows for those with the reigns to always have a common enemy available to direct an individual group, for every single group. It is interesting to note how many believe that their group is above that of others, without ever seeing the manipulation.
The future is uncertain, but I do not think that mine is as uncertain as I believe it to be - although from an economic perspective, it could fall anywhere between the gutter and the stars. I think that my path in the near-term looks much like today and the mid-term is going to head along the same track, looking more practically at the economic and community aspects of life and my role within that system. I think that in time, this is where the real social movements will take a foothold, as they start to push back against the crush from the increasingly powerful centralized authorities until eventually, ground is made and the pressure of the mass of a collected community forms cracks in the wall.
This has been socially done before from various perspectives and degrees, but where they all fell short was in the economic aspects - the movements were always begging for those who held economy to allow change. When the new movements have their self-sustaining and owned economy - the participants can be the change and make it stick.
It is time that we stop acting like beggars asking for change on the street - and start being the change we need to be for ourselves. We hold far more cards to our future than we realize, we just have to do the pre-work.
Taraz
[ Gen1: Hive ]