After calling as a family to @galenkp (as we do most weekends), we headed off to the hardware store to pick roof panels, grab some wall paint for the basement (trying to make it look presentable), buy an electric heater to keep the area warm for the reno work, as well as have a look at options to replace the water heating systems, as we might be able to heavily undercut what we have already ordered, but don't necessarily have to take.
The roof panels we are choosing are MDF rather than real wood, as they are about 1/4 of the price. We are looking for as simple as possible and I think there won't be too much issue with them and, it isn't like they will be subject to wear and tear.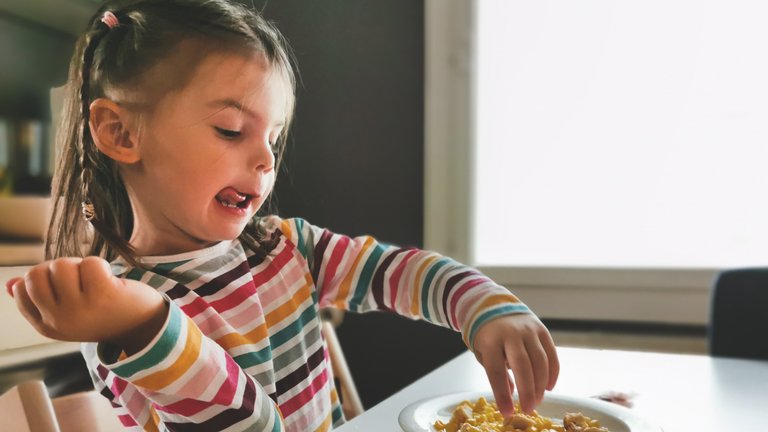 We were pretty efficient with our time so I decided to give my wife a few hours to herself (to clean some renovation stuff) and take Smallsteps into the city for a Daddy and Daughter coffee date. We haven't done it for ages due to circumstances and we have both missed it.
Not only that, I did something I very, very rarely do - I didn't take my phone.
Like most people these days, I take my phone most places and find myself checking it as if I am a drug addict looking for crumbs at the bottom of a baggy. That is how I feel anyway, though I think I am far less attached than some people, especially since I don't use many apps and Hive is the thing I spend most time on by far.
It was nice to be analogue though, and I was interested to see how many times I would reach for my phone or, miss it in some way. It wasn't many and I didn't miss it other than when I wanted to check the price of something for Smallsteps' future room - and at the parking lot, as the shopping center gives the first hour parking free through their app, which means I had to pay full price.
When I am with Smallsteps, I am barely on the phone anyway as I far prefer to spend my time with her, as we have a ball together. It kind of annoys me when we go for example to the park, and children are trying to get the attention of their parents who are mindlessly scrolling through whatever random feed far less important than time with their child. I think there is a massive "cats in the cradle" problem coming, except instead of parents busy working, they were there the whole time - just staring at a phone instead.
I think that because we have spent a lot of time together alone over the years, Smallsteps and I have a pretty good relationship and even though we have some personality clashes due to our similarity, most of the time we are good friends. I am not looking forward to the time where "Daddy, I like to hold your hand as we walk" turns into, "Drop me off around the corner so my friends don't see you". I figure a I have a few years left before it really becomes an issue - although she does seem to be growing up rapidly at the moment.
It is a funny little conflict in parenting, we want our children to grow up "big and strong", but will always miss them needing us, being fragile and innocent. Every time Smallsteps says a word correctly that she has been saying wrong, I feel a little pain as I know that past that point, she will never get it wrong again. All of the cute little habits and errors are slowly ironed out of her daily life and then the real problems start.
For now though, I will enjoy the times we have together the best I can and hope that she has some good memories of her childhood too. It was around her age that my own childhood started to change, as my sister was born and then over the next few following years, my parents' marriage was winding down. While there were good times, I spent a lot of my early years concerned and thinking about people in my family's well-being and I kept it all to myself for many years. I don't think it is a healthy position for a child or at least, it doesn't make for a healthy childhood, but it is what it is and there are likely many benefits to having that experience - many drawbacks too.
Back then, there was no escape to a screen and for me, there was little escape to anywhere. I think the situation has been reversed these days, we bury ourselves into a world of entertainment and where we need to escape to is real life - but after so much neglect, real life might not be in a very attractive condition, especially when compared to the engineered worlds of the digital landscape we have access to. We are becoming disconnected from not only each other, but our own lives and perhaps one day we will wake up and want to reconnect.
But we'll get together then
You know we'll have a good time then
When is then?
Taraz
[ Gen1: Hive ]