Dear Hivers,
As Hive continues to gain popularity, we have multiple sites talking about us. And today, I am picking Publish0x for a reason.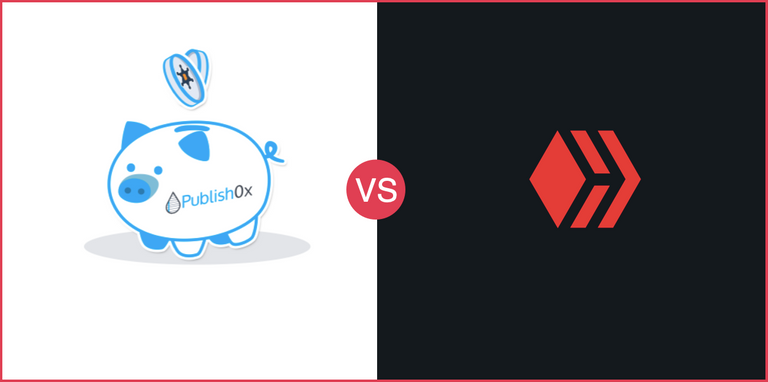 Here's what happened: Publish0x is a news-platform. Someone there wrote about Hive on Publish0x. And it turned into a popular article with this headline: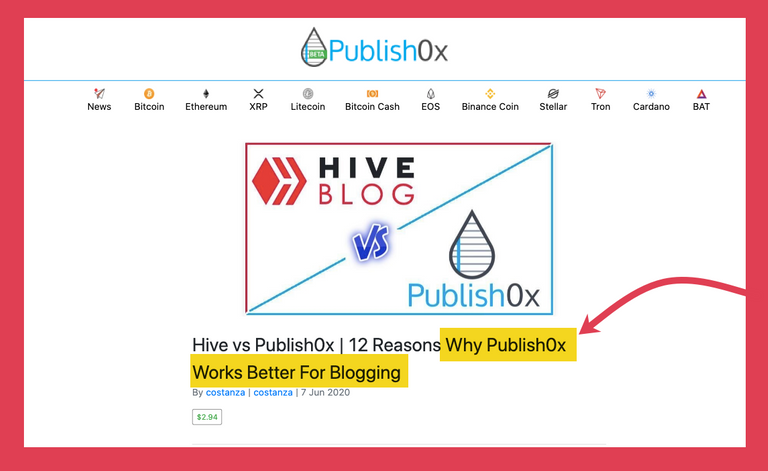 Basically, the entire article says Publish0x is better than Hive for blogging. Even though it explains 12 benefits — most of them are simply bad.
Some of the points were:
Everybody is equal
Quality vs quantity
Friendly on readers
Easy to understand
Publish0x feels fair and real
Equal, quality, friendly, easy, and real?
Really?
Now, only one side of the story was revealed. In fact, having used both the platforms, let me take the responsibility to reveal the truth.
Let me explain what is missing from Publish0x.
And with this, I am writing today's article to explain countless of other writers and authors about Hive. I want them to know and see the real difference between Publish0x and Hive.
First, let's start with the basic similarities:
---

---
#1 Both are crypto platform
And both have built-in audience. So you will find people to read and digest your content.
Publish0x, of course, is geared around crypto news and doesn't have real curators. Hive, on the other hand, is new and growing quickly with hundreds of accounts created everyday.
---
#2 Both reward you
On Publish0x, there is a concept of tipping. A reader can tip an author from the pool. This pool is basically a sponsored crypto company giving away tokens.
On Hive, as you know, we have an upvote / downvote mechanism. Hive uses its own token called Hive.
Publish0x borrows tokens from other companies and is crypto-agnostic.
---
#3 Both are open for content creators
Anyone and everyone can start participating right away. You simply have to sign up and then start sharing your content.
Way I see it, Publish0x is mostly focussed on crypto updates and inviting other crypto folks to shill tokens.
While Hive has communities — curators — and bunch of categories that goes beyond crypto. All in all, both are inviting content creators.
---

---
#1: Publish0x is not transparent
It is centralised unlike Hive (which gives complete control to its users). Being centralised takes away the freedom. You are NOT taking one step forward — rather one step backward.
I will explain why centralisation is wrong. (Point #5)
---
#2: No dedicated token
Publish0x relies on tipping of any available tokens. The token pool has various tokens (sometimes even bad coins). I have received multiple tokens and I don't find a sense of belonging to any.
Also, let's talk about tipping. Let's say you read 50 articles a day. You do it for 30 days every single day. And you tip authors on each article.
Then you are going to earn approximately $7.5 per month. For hundreds of hours spent.
---
#3: Publish0x pays you peanuts
A couple of dollars at best. If you check the homepage, you will find more under-one-dollar article compared to Hive. Also, most are SEO-based boring articles as the site doesn't support 100% uncensoredship.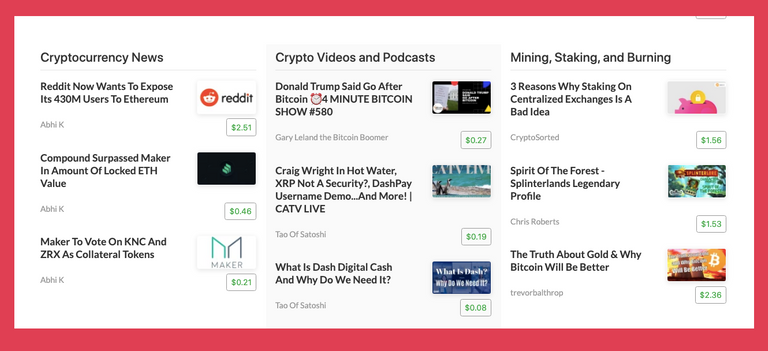 ---
#4: No true community
There is no DPoS mechanism. No blockchain. And no feeling of community. It is simply a bunch of people writing articles for any tokens.
In short: There are not too many moving parts. You have the "owners" on one side and the "writers" on the other.
---
#5 Publish0x hires writers
Perhaps this is the first time anyone is exposing this. Because Publish0x secretly hires writers on different platforms. I discovered this last year: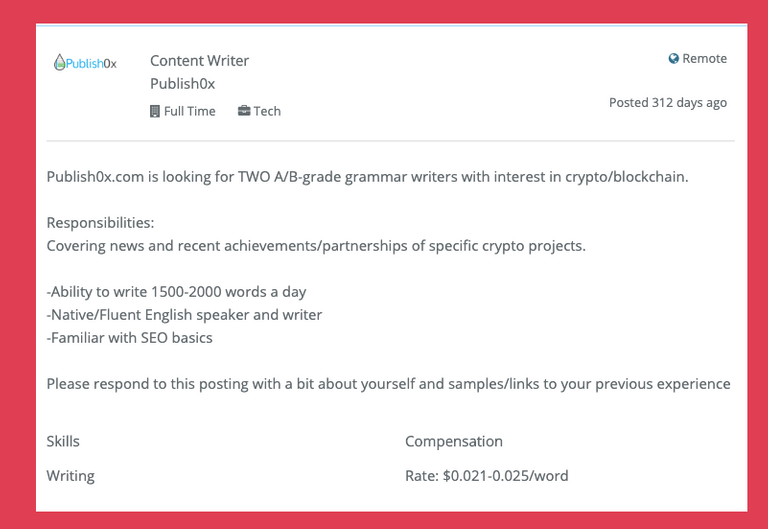 This is done for various reasons. One is to make other writers feel like a "community" of writers do exist. Second, to get the "quality" articles from paid writers. I really don't know what to say about this.
Is this the community?
---

---
Maybe publish0x is a great place to earn cryptocurrencies — make several dollars every month — yet there are dozens of hidden facts.
There is no transparency. No good rewards. No community. And certainly no decentralization.
While it allows everyone and anyone to earn money — the concept has been stagnant for sometime now. Hive, on the other hand, has been excelling on all fronts.
Therefore I am writing this post to call out all the publish0x authors to try Hive. Here's why I am saying this:
Hive offers content freedom
There's complete freedom of speech here. In technical words, Hive is a censorship-resistant platform. No one will stop you from writing anything and everything.
In fact, if you combine anonymity with the freedom of speech, the result is something beautiful. In my case, because of the anonymity, I also had the freedom to share even my blogging income, make challenges, and start my spiritual series.
---
Hive approves all articles
Unliked traditional platform where content is controlled, you can literally post anything here. Even adult content, if you wish to. But beyond that, one can reveal untold facts, bitter truth, and be highly opinionated as well. No one will ever stop or delete your post.
Every type of content is accepted here. Every. Type. YES!
---
Hive is always transparent
Note: Hive is an open-source project where developers and people who are likely to invest show their interest.
On Hive, everything is stored on the blockchain and everything is as transparent as the depth of the ocean.
---
Hive offers you 100% ownership
As I discussed in my earlier article, a lot of centralized platform fight for your attention — and then they punish you by controlling your attention. They control the content, which is not something you will notice on Hive.
Here you have complete ownership of your content — and of your data with no strings attached.
In short, there are multiple benefits of being a content creator on Hive: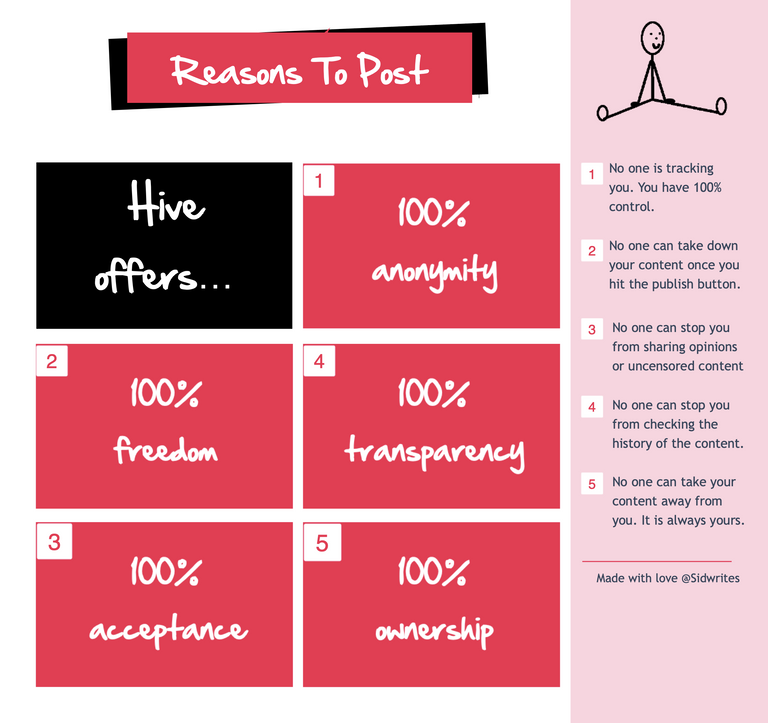 And this is just scratching the surface because when you talk about rewards, we have over 13 ways to earn Hive tokens. I have explained them all in this article.
Here is the infographic: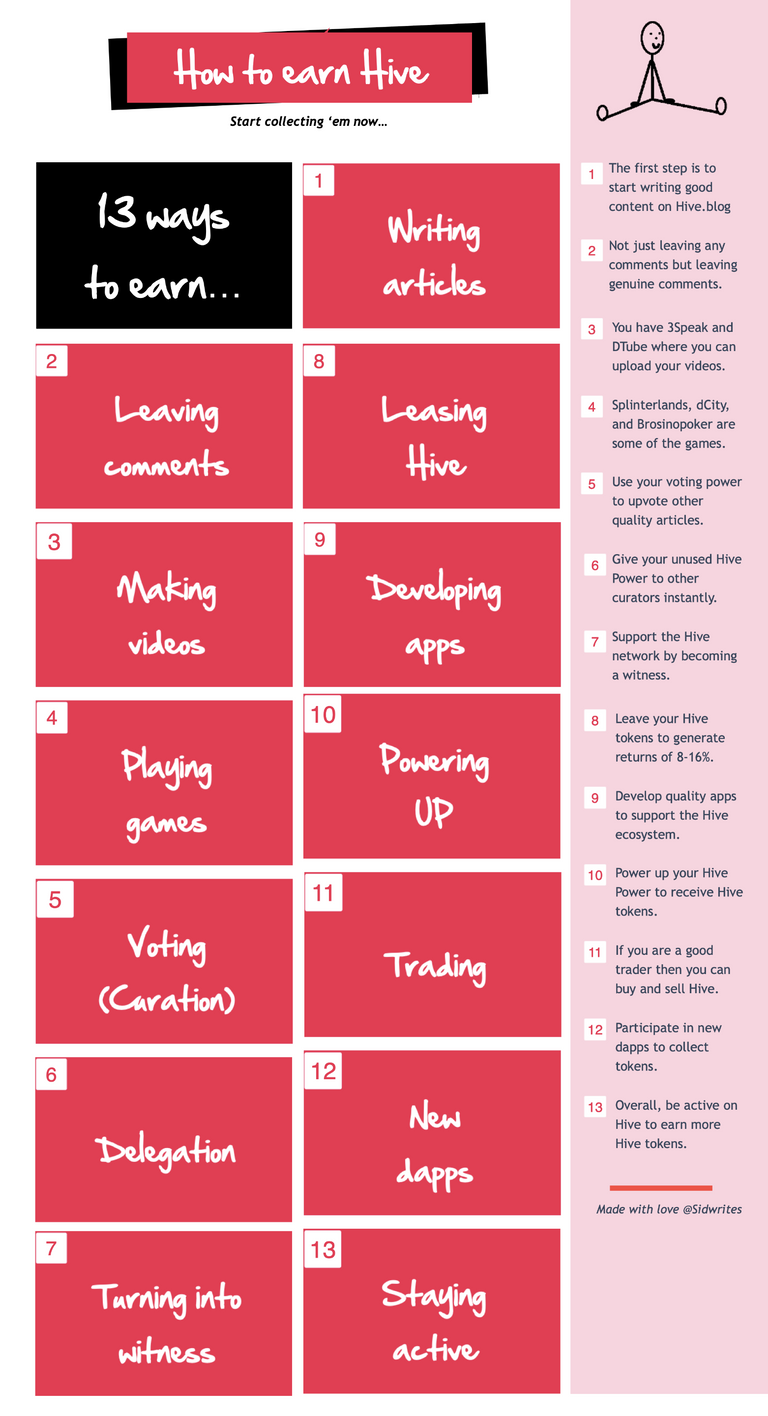 Again, the entire article is here.
In short, with Hive you get:
Complete decentralisation (no one is a central authority)
Rights to publish uncensored content — complete freedom of speech.
Earn rewards
You are the owner of your content
Commentators earn too
Stunning vibrant "real" community
Plus, there are dozens of apps built on Hive and one can participate there to earn more tokens. Really, Hive is more than a blogging platform. It is the foundation of web 3.0.
Cheers,
Sid
---
Liked this article? Feel free to comment and upvote and reblog.