Dear Hivers,
Before we dive into this post, I wish to share a fascinating story. You see, I am always monitoring my username.
I want to know if there are any other "sidwrites."
As it turns out, there are several of them online.
So I followed them all.
One of the sidwrites was on Twitter, the other on Medium.com, and the last one is yours truly — on Hive.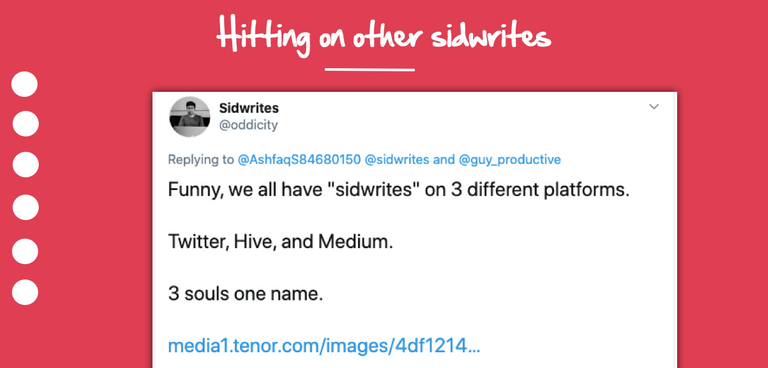 And so, I connected with the other Sidwrites who was on Medium. We started discussing about Medium, their business model, and talked about earnings.
And the discussion took a turn.
Within few hours, we moved away from Medium to Hive. Long story short, I started explaining all about Hive.
I wrote messages explaining Hive
Even made videos to show how it works
Then more follow-up videos…
Shared some newbie-friendly articles
And finally, onboarded the second Sidwrites on Hive.
I don't even know how I feel — maybe like a sales guy promoting a worthy product. But it was all in good fun.
What came out of this discussion were compliments from the other Sidwrites (who, luckily, has used a different name here).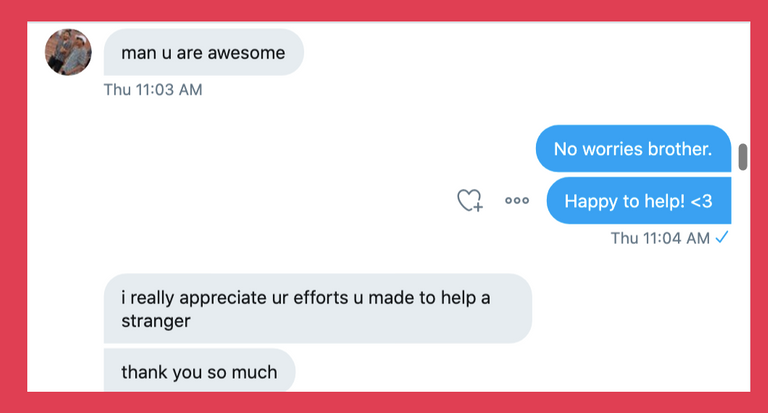 And with this, I decided to write today's article to explain countless of other writers and authors about Hive. I want them to know and see the differences between Medium from Hive.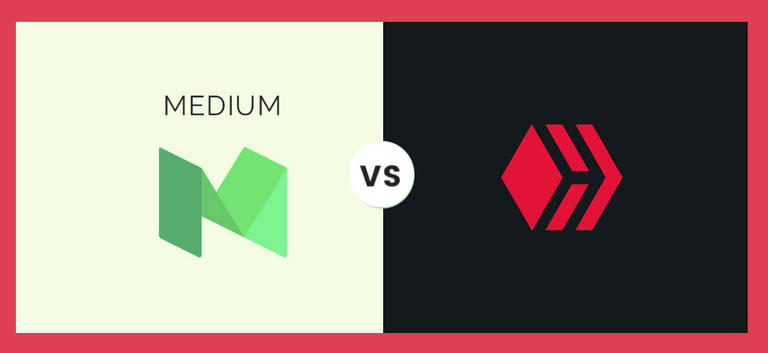 ---

---
First, let us start with the similarities and then jump into the differences.
#1 Both are social platforms
Medium is an online publishing platform developed by Evan Williams (Twitter Co-Founder) and launched in August 2012
Hive, on the other hand, was launched on March 20th 2020 after a hardfork.
On both Medium and Hive, you can connect with hundreds and thousands of people — read articles, and engage, and choose the topic of your interest.
They are truly a social platform.
#2 Both are perfect for sharing your thoughts
There is no strict rule or guidelines. You are free to write anything — and everything on both the platforms.
Medium has gained popularity among writers for it Partner Program. The programme allows anyone to quickly monetise their posts.
On Hive, you can start earning tokens for your articles and engagements (yes, even commentators can earn). More on this later.
#3: Both prefer solid content
Good content is always rewarded — and there is no exception on these platforms.
Way I see it, Medium is strictly long-term articles and there are no communities.
While Hive has communities — several of them — and even short-form content and pictures are visible across the platform.
#4: Both are rewarding you
With a small difference: You are paid in fiat on Medium whereas you get paid Hive tokens on Hive. Plus, you get paid after 7 days on Hive, as opposed to a month on Medium.
#5: Both are perfect for content creators
Both the platforms have built-in audience. So you will find people to read and digest your content. Medium, of course, is massive as it has paywall and millions of readers with thousands of curators.
Hive, on the other hand, is new and growing quickly with hundreds of accounts created everyday. Both are perfect for content creators though!
---

---
Of course, this also means there are issues that are never revealed. And I want to share these issues. These are the differences between Hive and Medium.
Let's dive into them:
#1: Medium is centralized
And Hive is not. Meaning, on Hive you are free to write anything and everything. Even adult content, if you wish to.
This doesn't mean Hive promotes them. It simply means freedom of speech is applicable here moreso than other platforms.
#2: Medium doesn't operate globally
This is a major turn-off. Medium doesn't accept writers from all over the world. This is because of the rules and regulations they have to deal with. And also, their payment processor Stripe supports only 17 countries.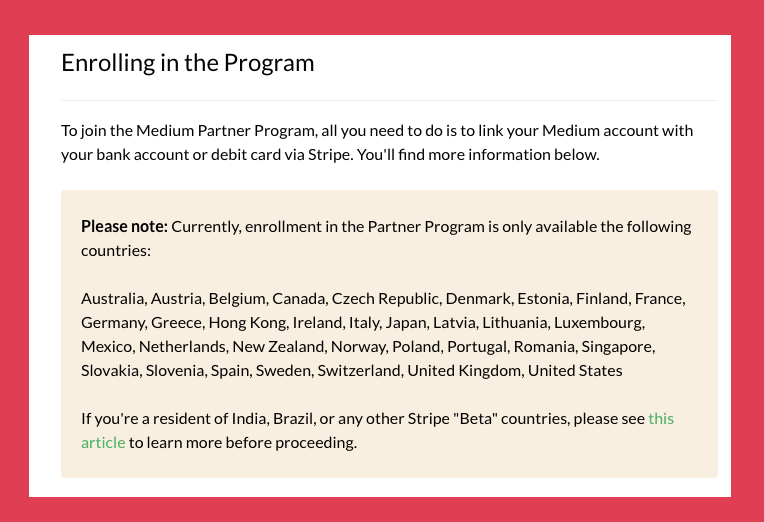 This naturally makes Hive a good contender because it comes with no strings attached. Doesn't matter your country, your culture, and there is no verification required.
#3: Medium doesn't curate "uncensored" content
As I explored Medium, I have discovered the guidelines set by publications. They want you to write stories with the "right" images with no slangs.
These are rules, when broken, doesn't lead to curation — and so your content may not be visible. That is because curators operate with a strict set of rules.
So most of the uncensored content is never visible. On Hive, because of the freedom of speech, any kind of content is curated as long as it is valuable.
#4: Medium pays you monthly
By the 8th of each month, Medium initiates the payments. The waiting period is longer if you start early.
On Hive, you get paid instantly — within 7 days and you have complete control of your money.
#5: Medium doesn't reveal its payout algorithm
Of course, they don't have to. The problem is, no publisher really knows how the payment mechanism works — or how much does the company take home. There is no transparency!
For example: Over 94.5% of the Medium publishers earn less than $100 a month.
Now why is this? No one knows.
---

---
So there you have it…
A quick look into the similarities and differences between Medium and Hive.
Both are social platforms that are designed to publish content, connect with people, and help you thrive as an independent publisher.
On the other hand, Hive runs on blockchain rewarding not just the publisher but also commentators — with a unique mechanism of voting… along with:
Complete decentralisation (no one is a central authority)
Operates globally — and rewards anyone and everyone in the form of Hive tokens
Allowing uncensored content — complete freedom of speech.
Regular payouts — you get paid after 7 days of publishing the content, as opposed to a month.
Cheers,
Sid
---
Liked this article? Feel free to comment and upvote and reblog.