Us humans tend to have some interesting perspectives on the whole issue of "slavery."
Recently, I had read some comment about how Apple watches are 'some means of control, a tool for the man to get an even tighter reign on people, tagged and traceable at all times, etc.'
Having spent a reasonable amount of time in the whole conspiracy theory camp years ago, I get it.
Yet, I've also gotten enough of the bigger picture to call bullshit.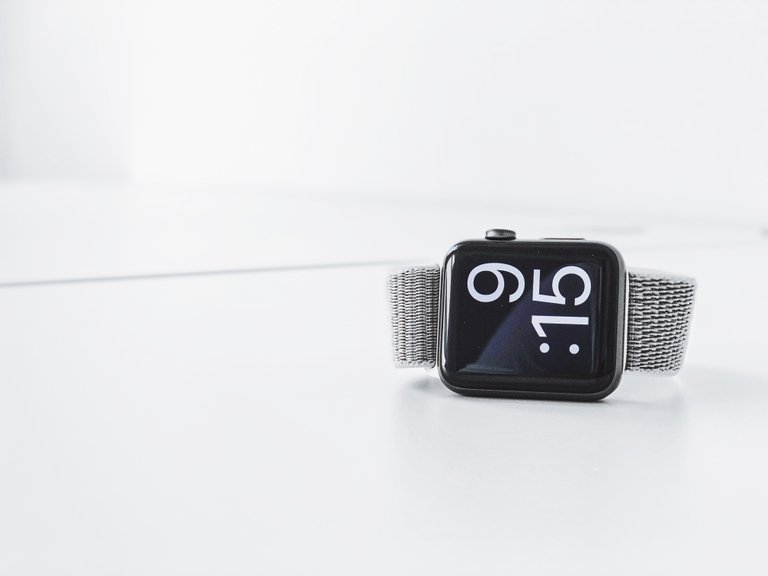 Who's more "free?" The man who makes an independent choice based on his own criteria of what type of watch to wear on his wrist, OR he who feels the need to judge another's independent choice through the lens of a paranoia that presupposes any form of capitalistic creativity as a diabolical means to the psychopathic ends of enslaving all humans?
Who's the real slave here? The person exercising their right to experience a product available in the marketplace they deem valuable based on its functionality, OR the critic who condemns the availability of such choices, projecting their own self-imprisoning beliefs of a system whose offerings are appreciated by millions as some demonic entity bent on consuming the souls of all willing to hop on a trend, irregardless of the detailed reasons individuals may value certain said products?
I grew up a rebellious spirit. I was always well-familiar with the shortcomings of a capitalistic system and its service to the greed and ego of human nature's worst. I saw through the bullshit of the conventional politics games and all that jazz.
But, I've also seen counterculture go too far in opposition, such that we've responded to the bullshit with too much bullshit of our own.
This smart-watch thing is a prime example.
In all likelihood,there's no conspiracy of smartwatches being pushed as some means of control. More likely, it was merely a step in technological evolution that companies seized because there was a capitalistic opportunity. They gave people what they wanted - both the consumers who wanted the latest, greatest wearable gadgets, and their shareholders that wanted profits.
Every one of us has an individual choice of what watch we want to wear - or to not wear one at all.
A man exercising his right to choose one over another does not make him a slave. Meanwhile, what is the critic who judges the choice in slavery to?
His own paranoia.
His own prejudices.
His own belief systems.
His own rigidity in falsely assuming the motivations & intentions of others.
His own self-righteousness and ego in condemning another's free choice as a product of manipulated will.
His own world view in which the options available for how one may experience their lives are not the product of creative innovation and desire for functional benefit, but some evil trickery.
It is he himself who is in slavery.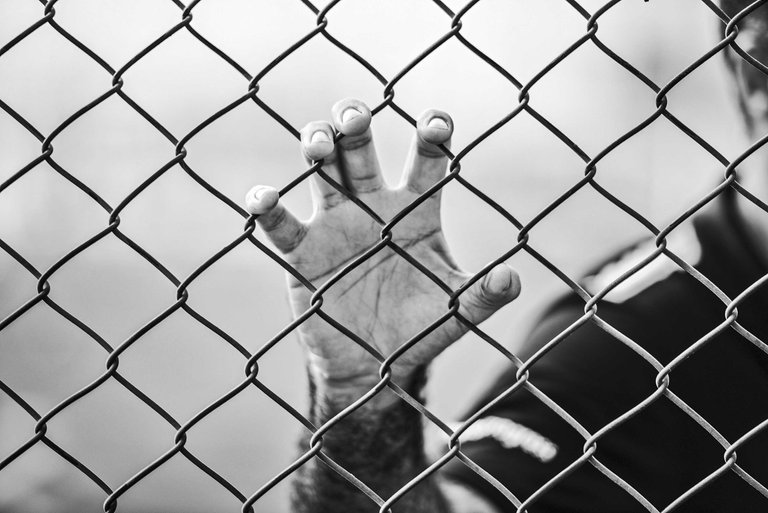 In this day and age, slavery is as much of a choice for each individual to make as that of what watch to wear on our wrists.
Of course, the human game comes with its inherent limitations. We are all bound to certain constraints. Yet - exclusive of those who may still be in some literal form of physical sex slavery - more than anything, the realm in which our slavery occurs these days is in that of the mind.
Granted, those who may feel compulsively driven to buy the latest smart watch out of some need for social validation or externally-gauged cultural status are just as much slaves to an ideological system as those whose entrapped within pessimistic belief systems in which any form of externalized power is villainous. Yet, irregardless of which side of the metaphorical fence those players sit, they're both slaves to paradigms of thought in which the external holds greater power than the internal.
Sovereignty does not come from refusing to wear a watch. Ha.
It comes through a declaration of withdrawal of consent and non-consent from/to cultural operating systems and their programming which would dictate the external having more authority than one's soul.
It comes not through waging war on any seeming 'enemy' in the illusory matrix of our 3D experience, but detaching from the drama altogether and returning into higher self and higher truth - in which there is no dualistic "us versus them" division, but objective observation of each player serving their individual role and value in the appropriate time & place, holding no weight or power over our own capacity to fulfill our individual role & soul purpose, free of external interference.
The spectrum between slavery and sovereignty is not one which anyone or anything outside ourselves can dictate our position upon. Rather, it is a crossroads, where the choice as to which direction we walk is dependent upon our consciousness.
It's easy to shine light on the bullshit with cultural programming. Yet simply reacting and perpetuating yet more bullshit in a different form doesn't do a whole lot to advance us as a whole.
Then again, maybe I'm just as much of a hypocrite, operating out of my own biased judgements against the critics - just as much a slave because I enjoy using Apple products as were I to buy into the other "forced" options of using Windows or Linux, when I could be living in a tree fort off the land in some remote place, completely cut off from modern society and all its temptations into capitalistic enslavement - denying the world of my contributions of service in the process, all in the name of "freedom."
To each their own...