Just when ya thought things couldn't get weirder or crazier, here's one to drive the Christian conspiracy theorists into a frenzy...
No bullshit:
On March 26, 2020, Microsoft filed a patent for a cryptocurrency system designed to mine crypto from biometric data. With patent number 060606:
Abstract
Human body activity associated with a task provided to a user may be used in a mining process of a cryptocurrency system. A server may provide a task to a device of a user which is communicatively coupled to the server. A sensor communicatively coupled to or comprised in the device of the user may sense body activity of the user. Body activity data may be generated based on the sensed body activity of the user. The cryptocurrency system communicatively coupled to the device of the user may verify if the body activity data satisfies one or more conditions set by the cryptocurrency system, and award cryptocurrency to the user whose body activity data is verified.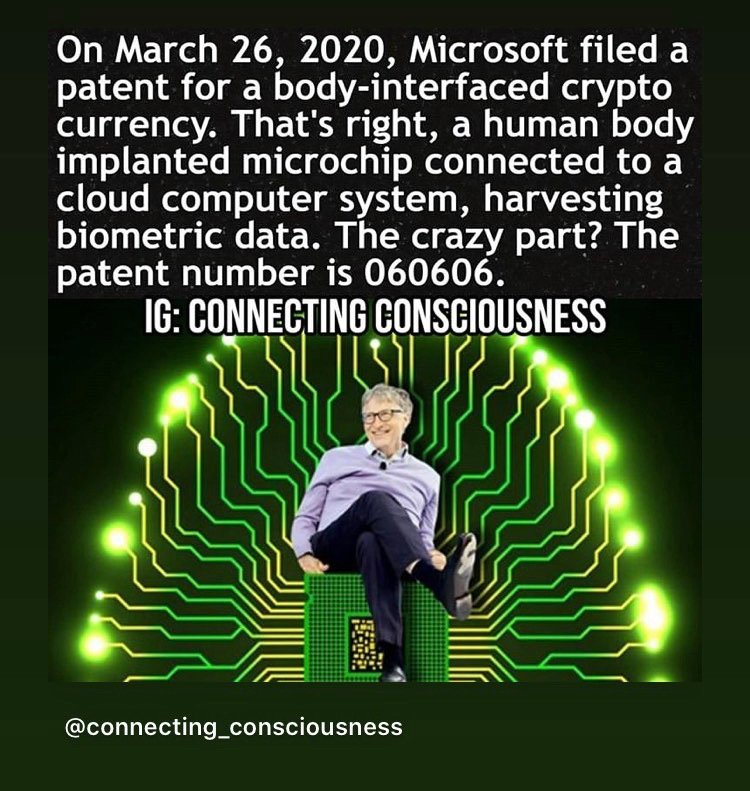 Decision time:
Dogmatic bible stories, or angel numbers?
🤣
At this point, you gotta wonder: are the religious conspiracy theoriest just being trolled?
I mean, c'mon.
News out this, just coming out right after Microsoft pulled their commercial with well-known Satanist, Marina Abramovic, after it received 25k dislikes in its first day online.
So yeah, there is some anectodal evidence for the theories that say "they" are just trying to rub it in our faces, etc.
Though at the same time... I mean, really?
At this point, it might not be all too far-fetched to think this kinda stuff might just be a mockery of the conspiracy theorists.
Now, this isn't the space to propagate more of the conspiracy stuff. There's an abundance of that floating around the internet already, and while it's great that people are asking valid questions, it'd probably be more helpful to remain critical thinking skills to question everything on all sides.
Like: how much power are we actually going to give a dogmatic fairy tale from a book that's been rewritten countless times by corrupted power-hungry religious institutions about a number meaning some devilish thing?
I mean, really. It's 2020. Are we really gonna pour so much weight into fear over superstitions propagated in some book pushed as "holy" by a global cult whose leaders are getting busted left, right, and center for fucking little boys?
Yeah, that might touch a nerve of anyone religious here. But please suck it up and be objective here for a moment.
Meanwhile...
There's been this whole angel number phenomenon, wherein the meaning of "666" is very different.
Trust your intuition and be brave. You have the chance to change your life, and the angel number 666 is your sign that everything will turn out alright.
666 is a sign that you need to start believing in yourself and in your ability to do great things.
666 is also a way for your guardian angels to reassure you that you will get the support and assistance that you require to pursue your goals.
While the number 666 is not a negative number or one that should be associated with the devil, it is a sign of warning to reassess your life.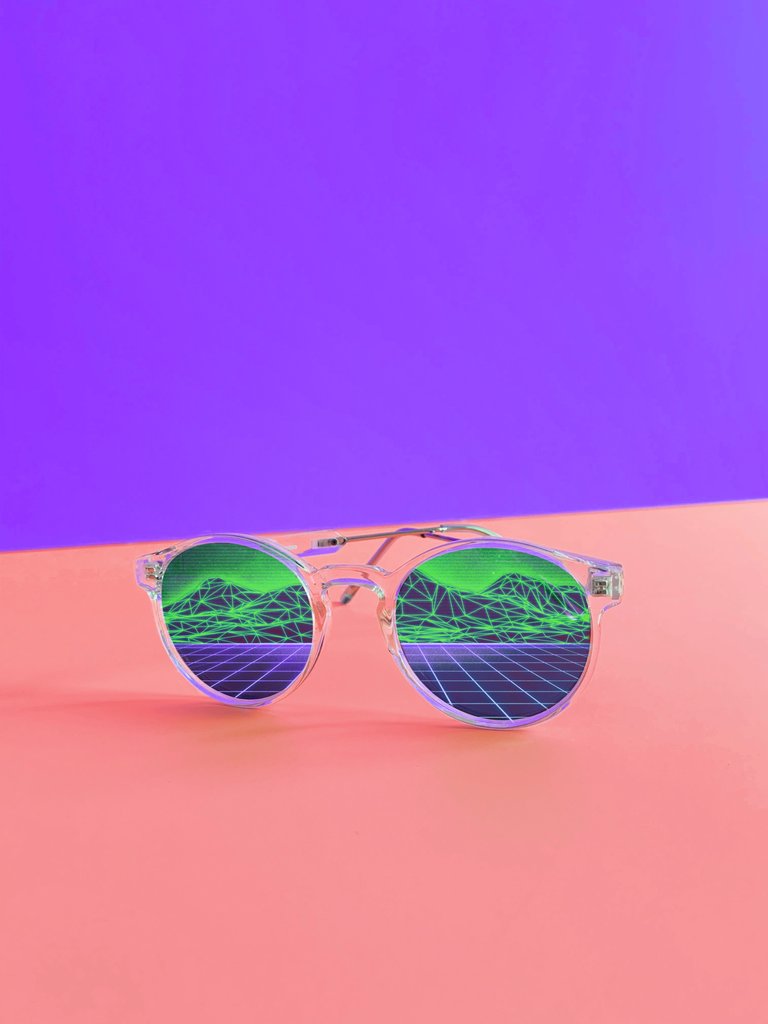 Certainly, Bill Gates has been a notorious figure on the internet lately. Those who've been warning of his alleged elitist agendas of global mandatory vaccinations and implanted microchips have had their worst dreams coming to realization - or so it'd seem.
But what if the conspiracy theories are merely that: theories?
It's a tough web of information to navigate... there appears to be enough data available suggesting vax initiatives in India and Africa have done some significant collateral damage, providing reason for questions. Then again, there's other data that suggests alot more good than bad has been done. And for many of the arguments against Gates, there are fundamental flaws with foundations in logical fallacies and cognitive biases.
It's also worth questioning: how many of these conspiracy theories may have been cultivated in first-world white privilege, far removed from the hard reality those in third-world countries where the work of the Gates Foundation may have actually made huge improvement to overall quality of life?
And what if this upcoming biometric crypto system is one that could be a positive quantum leap for mankind?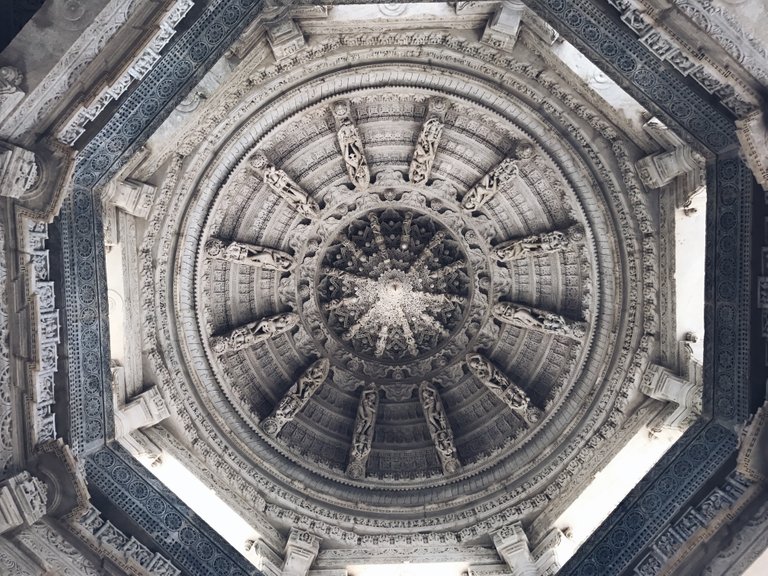 Looking past the conspiratorial paranoia and superstitious judgements against repeating numbers to actually consider the upsides of such a technology... it's pretty profound.
Under benevolent management, such a system could be immensely valuable to medical/scientific research and development...
With access to millions' real-time biometric data streams feeding into AI-driven algorithms, there's the potential for absolute breakthroughs in customized medicine and health practices.
And fair monetary compensation for one's personal data.
Considering how pharmaceutical companies already have multi-billion dollar R&D budgets, it'd be interesting to see what price may be put on contributing one's biometric info to a database used for advancing medicine as a whole. *Talk about passive income. All while serving through participation in real-time statistical surveys allowing an ongoing expansion & refinement of our collective knowledgebase from which exponential improvements and advancements in customizable healthcare may occur.
In all likelihood, this is the direction humanity has been heading anyways. Microsoft or no Microsoft. Spooky patent numbers or not.
Granted, this may still seem a bit far-out there for many. And certainly, there are issues of trustworthiness in governments and corporations which shall be significant hurdles.
Nonetheless, evolution shall always take its course.
And perhaps it is merely each our own personal choice whether we flow harmoniously with it, or kick and scream in fear of the devil stealing our souls.
(Though would a true soul sovereign, having undertaken a declaration non-consent really even be in such a position to surrender one's own power anyways?)