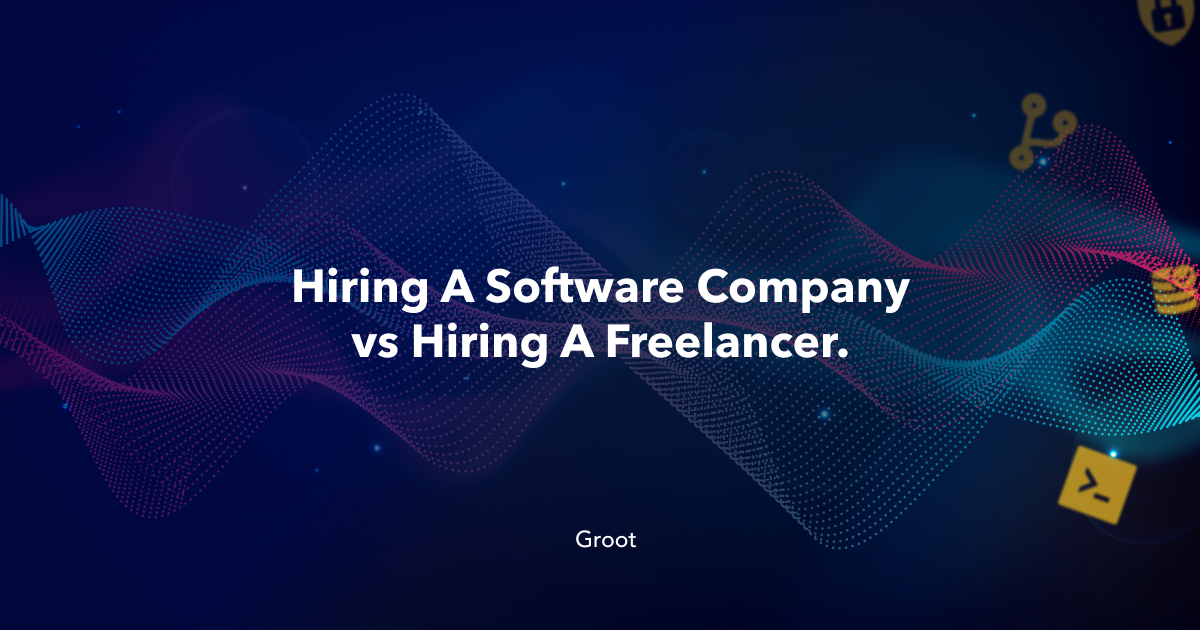 Hello, it's Groot here.
Finally decided to resume writing on my blog again and I'm going to try and make a post from the top of my head each day on here, at least for the next 2 weeks.
For the past 3 months, I've been working as a design intern with a software company in Nigeria. We focus mainly on building mobile apps for businesses and individuals who need it for whatever reason.
It could be a finance app, an online e-commerce store, a ride-sharing app, a mobile game, whatever.
To build a digital product (say, an app), businesses and people who aren't conversant with tech-related terms often hire a project manager to oversee the process.
However, project managers can be quite expensive and are often placed on retainer throughout the entire timeline of the project to ensure that everything continues in order.
Because of that extra cost, we've worked with a few Appreneurs (a fancy name for singular individuals who need an app for profit), who have decided to oversee the process themselves.
However, without the proper skills, it's almost like shooting in the dark, and it can be pretty overwhelming to get started.
One of the questions that pops the most is on deciding whether to hire a freelancer or to hire a full software team for their app.
In this post, I'll try to explain the difference in brief and concise points, so that it becomes clearer, and I do hope that it finds the right audience.


The Case For Freelancers:
Freelancers by definition, work alone, and they may have more than one skill set. In the mobile tech field, a freelancer can work as a UI/UX designer, a full-stack or DevOps software engineer, or do both things at the same time.
Perhaps the most important benefit of hiring a freelancer is that they're cost-effective and way cheaper than hiring a fully-fledged team.
Hiring a freelancer gives one a wide range of options to find the best talents for a specific kind of job. So, rather than paying for a full team (which could include some extra individuals who are not directly contributing to the project), you get one or two freelancers who are focused on the job.
Another important benefit of hiring a freelance mobile app developer/designer is that tasks are executed faster and deliverables are provided pretty quickly.
This is because freelancers mostly work alone and it's faster and easier for them to iterate on ideas to come up with solutions.
Also, hiring a freelancer doesn't come with the whole employee-employer hassle. Sometimes, the inconvenience and expense associated with hiring an employee can outweigh a business's need for that employee.
With freelancers, however, the relationship is considered contract labour as opposed to being an employee, and this allows you to skip over most of the hassles that come with employer-employee regulations.
Oh, and, if you feel the need to be closer to the software developers/designers, freelancers are more flexible to work with, especially because they're not as structured as a fully-fledged mobile app workplace is.
Hence, they're ideal for smaller and shorter projects and they can work during the weekends and at odd hours too, which speeds up the project.
Another point that's been widely discussed in the tech space is on the quality of work done by freelancers. And I think that most freelancers try their best to keep up with exceptional work or risk getting a poor review.
This is because there is no job security in the freelance space, and that means just one thing to them; Keep up with quality, or step aside. It's not just about doing their jobs and getting paid salaries by the end of the month.


The Case For App Agencies:
When you're working on a larger and more complex project, hiring an entire software team is highly recommended.
This is because larger projects come with higher risks and they require more strategic and dedicated systems to accomplish them.
Considering the risks, it's easy to see why a freelancer doesn't really fit the job description. Working alone on a large project can be really intense and overwhelming and it does leave room for a lot of personal bias to be reflected in the project.
Plus, valuable time could be lost if this person develops health or emotional challenges, and there aren't many freelancers who are good business people/marketers.
By hiring a good software team, you can be sure that;
There are more depth and expertise. Industry standards and measures are adhered to.
More time is spent in evaluating the problems and iterating possible solutions.
Ideas can be crowdsourced and built come up with the best ones.
Greater control of the business, marketing, and technical sides of things, and a higher guarantee of project success.
So, if you've ever wondered what scenarios are perfect for hiring a software team or a freelancer, perhaps the best possible answers to the question are to consider the size of the project, the risk involved, your budget, and what you want for the project.
Like famous basketballer Michael Jordan once quipped;
Talent wins games, but teamwork and intelligence win championships.
Groot*