One day I was at a scientific conference on bioacoustics, and some biological colleagues told me about a magic park with the longest wooden bridge in the world! aroused a curiosity,🤔 in me and I went to venture you know what I found? Come get comfortable and enjoy this magical post🚙
Un dia me encontraba en un congreso cientifico sobre bioacustica, y unos colegas biologos me hablaron sobre un parque magico con el puente de madera mas largo del mundo! desperto una curiosidad😶 en mi, y fui a aventurarme sabes que encontre? Ven ponte comodo y disfruta de este post magico🗺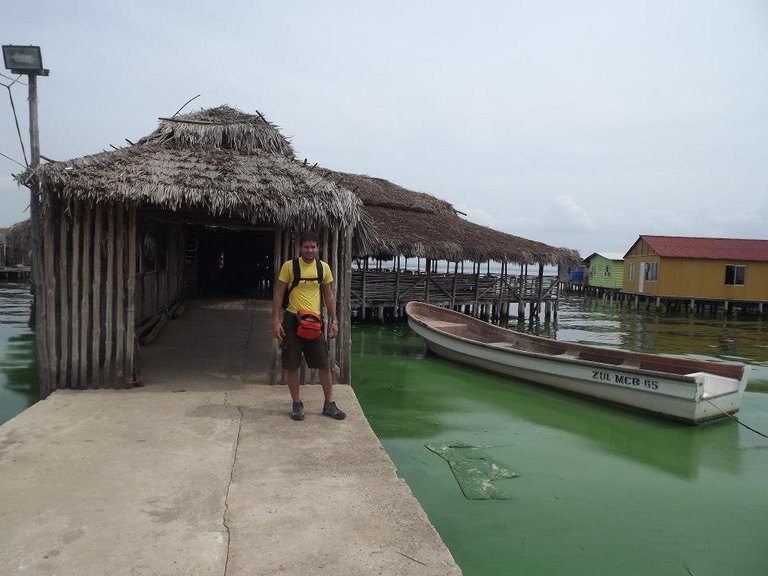 Do you know what a stilt house is? / sabes que es un palafito?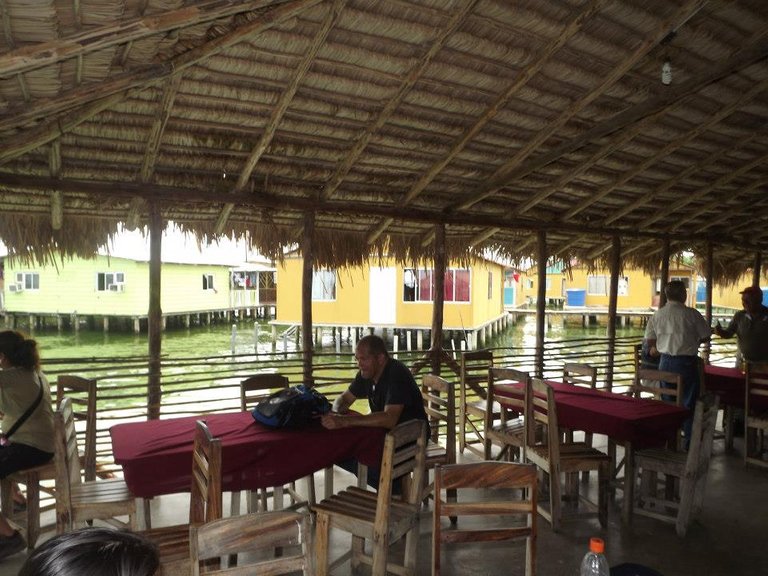 I was paralyzed, 😲I was basically on top of the water, only pieces of wood kept me from falling into the water, and I asked what this? they answered me it's a PALAFITO! therefore I understood that it was a house built on top of the water whose origin was from ancient ethnic groups
😮Me quede paralizado, basicamente estaba encima del agua, solo pedazos de madera evitaban que cayera al agua, y pregunte que esto? me respondieron es un PALAFITO! por tanto entendi que era una casa construida encima del agua cuyo origen era de antiguas etnias
💖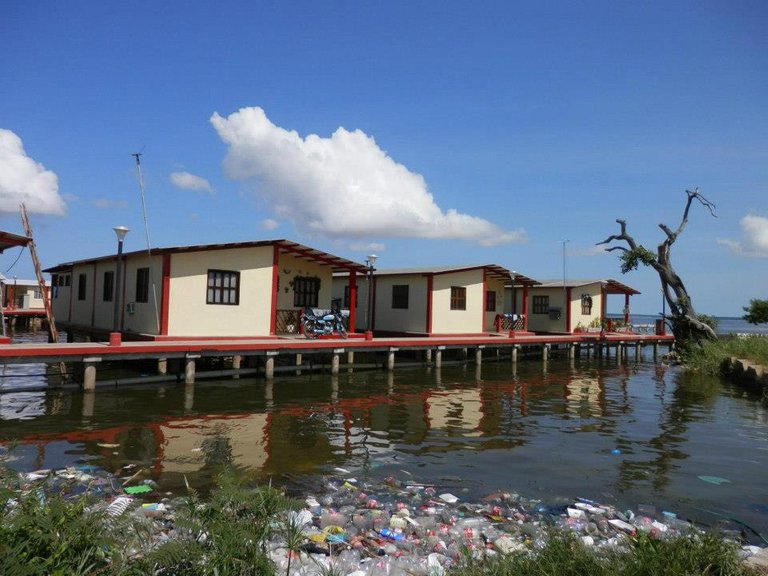 I was left with so many doubts that little by little I was clarifying them, I asked my guide? How do they move?🤭 he said we can do it walking between small bridges or we can ride a boat
quede con tantas dudas que poco a poco fui aclarandolas, le pregunte a mi guia?😕 como se desplazan? me dijo podemos hacerlo caminando entre pequeños puentes o podemos andar en bote🛥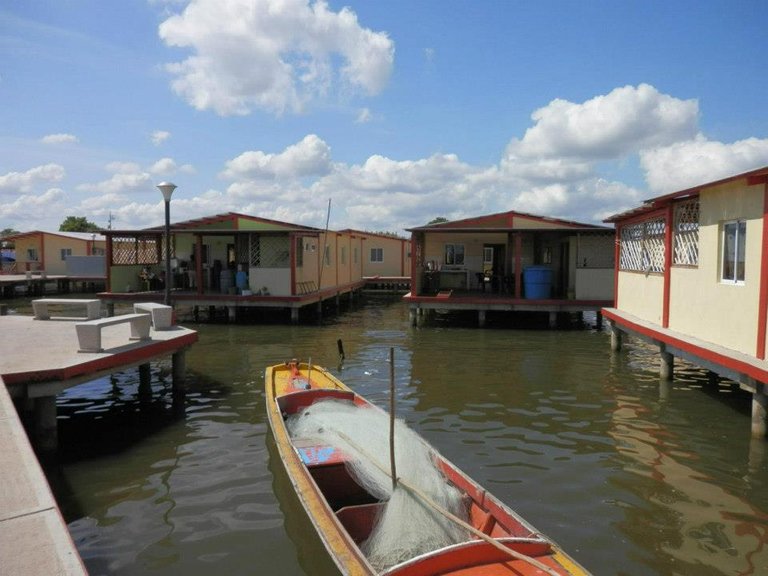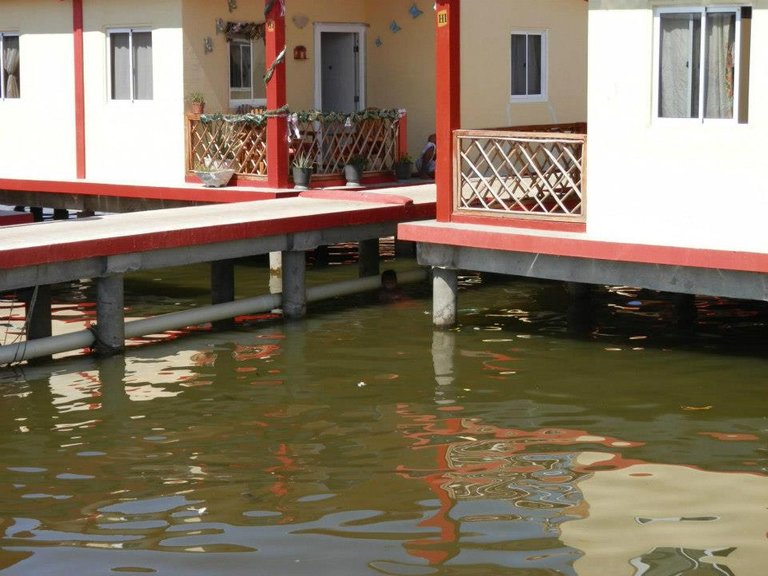 The water looked very disgusting,😣 I was thinking if I fall into this water it sure gives me an illness, I asked him? where does the waste go? He told me that there are currently sewage systems and that this kept the lake clean😝.
El agua tenia un aspecto muy repugnante, pensaba si caigo en esta agua seguro me da una enfermedad, le pregunte? a donde van los desperdicios? me dijo que actualmente ya existen sistema de aguas negras y que eso mantenia el lago limpio
😌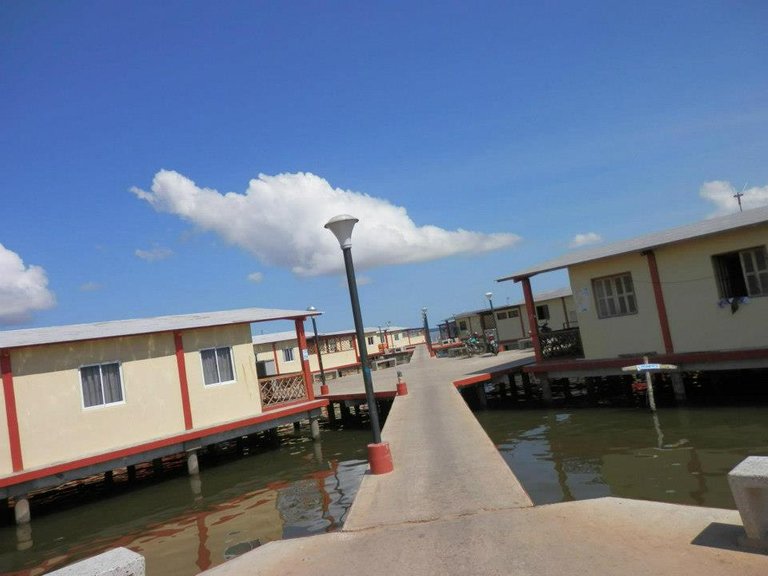 Most of them live here from fishing🤔🤩, so they have a great appreciation and care for the lake, basically it is their livelihood, I learned that many families here are humble, and that this humility is worth what little you have
La mayoria aqui vive de la pesca, por tanto tienen un gran aprecio y cuidado al lago basicamente es su sustento, aprendi que muchas familias aqui son humildes, y que esa humildad hace valer lo poco que tienes
😏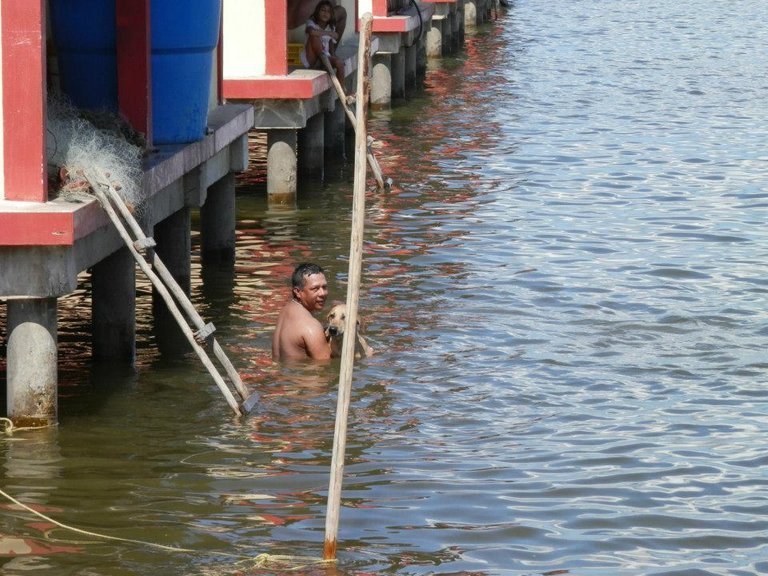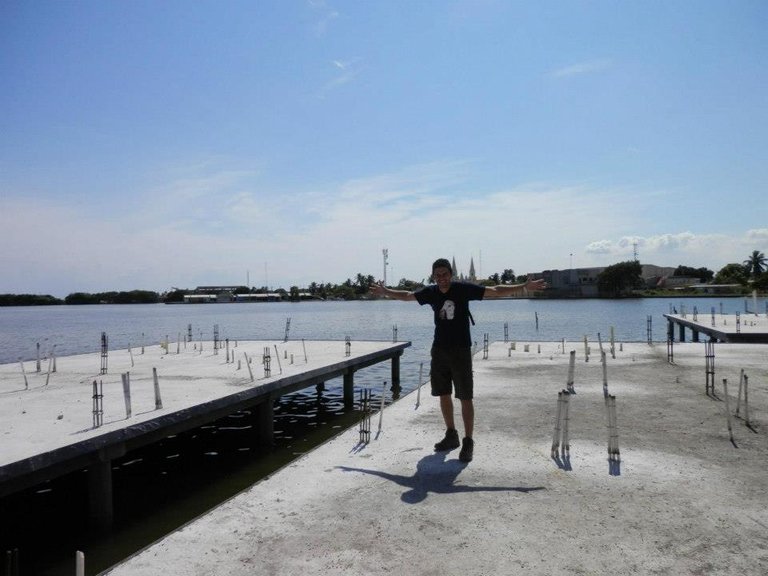 Dreamland park? / Parque Tierra de Sueños?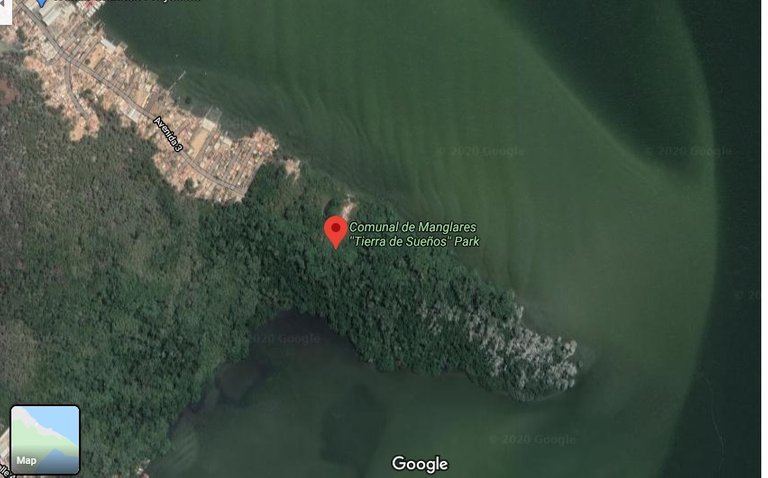 I already had my exploration team ready! I grabbed my clothes against the heat, I put on mosquito repellent, I took my CANON camera, then my binoculars and my bird identification book, I WAS READY TO SEE HOW INTERESTING THIS PARK WAS🤤🤯
Ya tenia mi equipo de exploracion listo!, cogi mi ropa contra el calor, me coloque repelente de mosquitos, tome mi camara CANON, luego mis binoculares y mi libro de identificacion de aves😊, ESTABA LISTO PARA VER QUE TAN INTERESANTE ERA ESTE PARQUE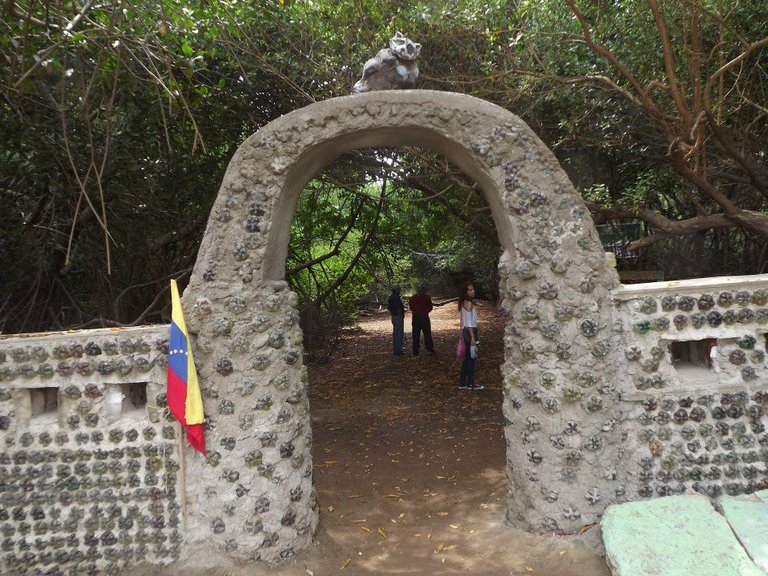 AND ARRIVEEEEE😨! take a good look at the photo, from the first moment you realize that you are going to enter a super creative site? WTF the wall that protects the park is made with recycled plastic bottles ??? WUAOOW
Y LLEGUEEEEE😮! mira bien la foto, desde el primer momento te das cuenta que vas a entrar en un sitio super creativo? WTF el muro que protege el parque esta realizado con botellas de plasticos recicladas😱??? WUAOOW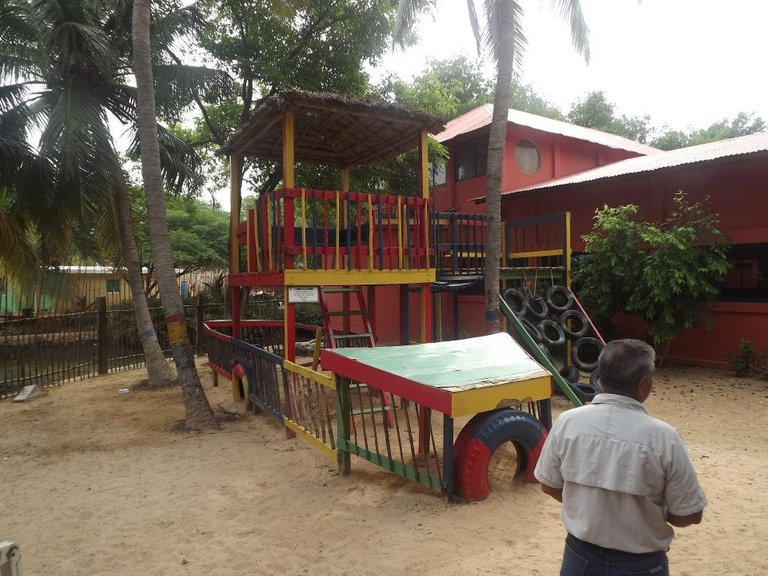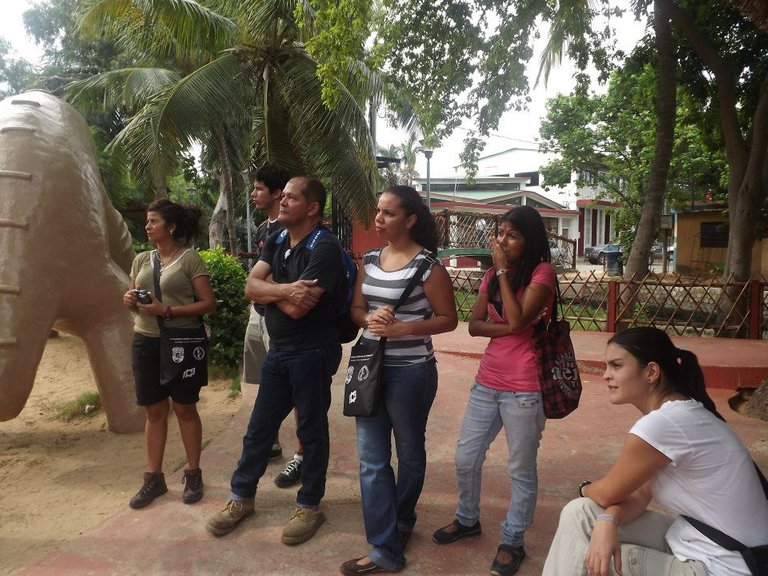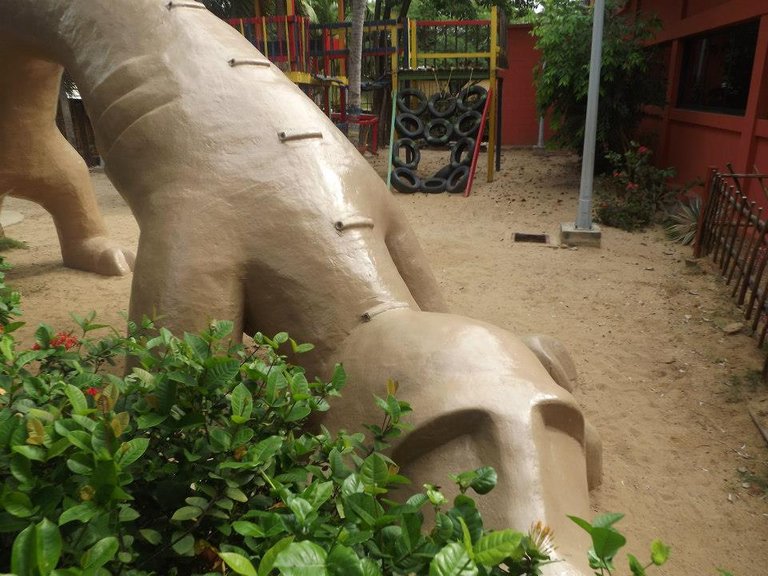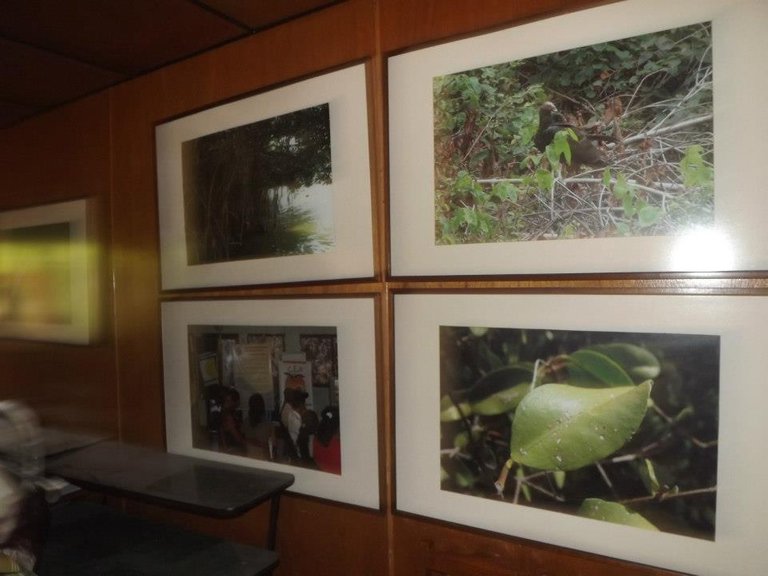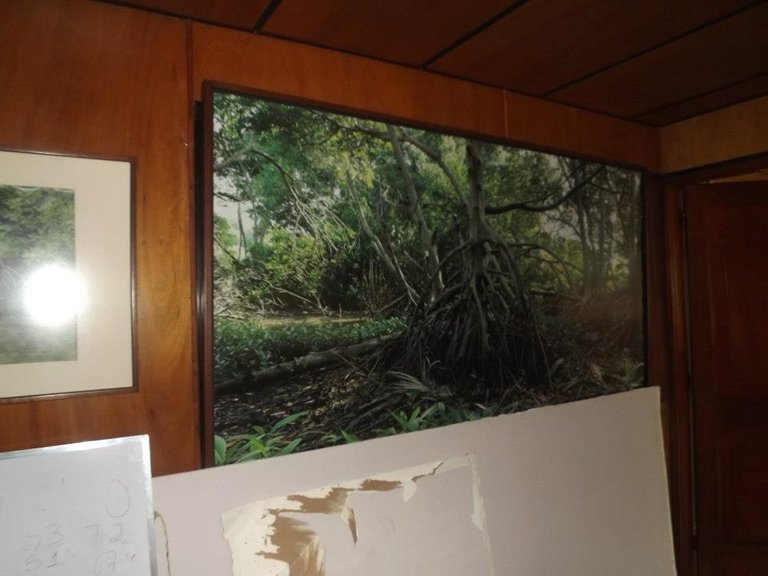 We were received by our guide, a very nice man who took us to a small museum and spoke to us a little about the vegetation, fauna, those topics that hide this beautiful ecosystem called mangrove swamp.☺🤓

Fuimos recibidos por nuestro guia, un señor muy simpatico que nos llevo a un pequeño museo y nos hablo un poco sobre la vegetacion, fauna, esos topicos que esconden este hermoso ecosistema llamado manglar

🦝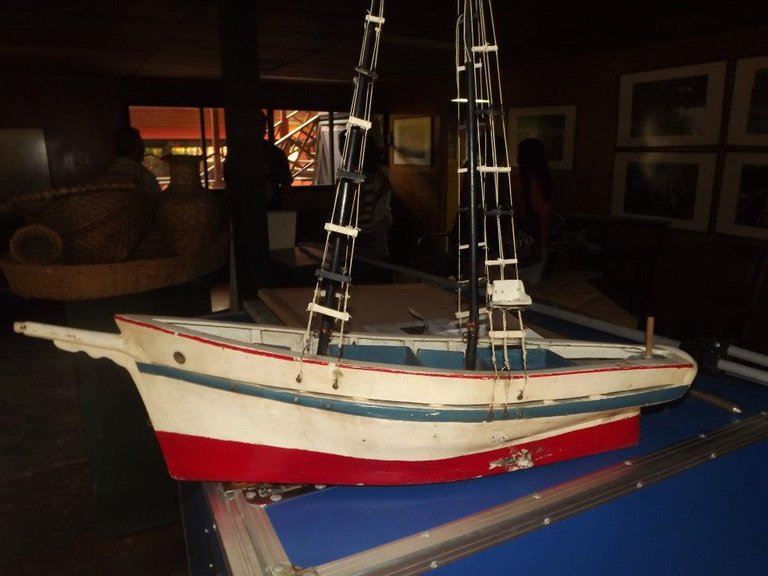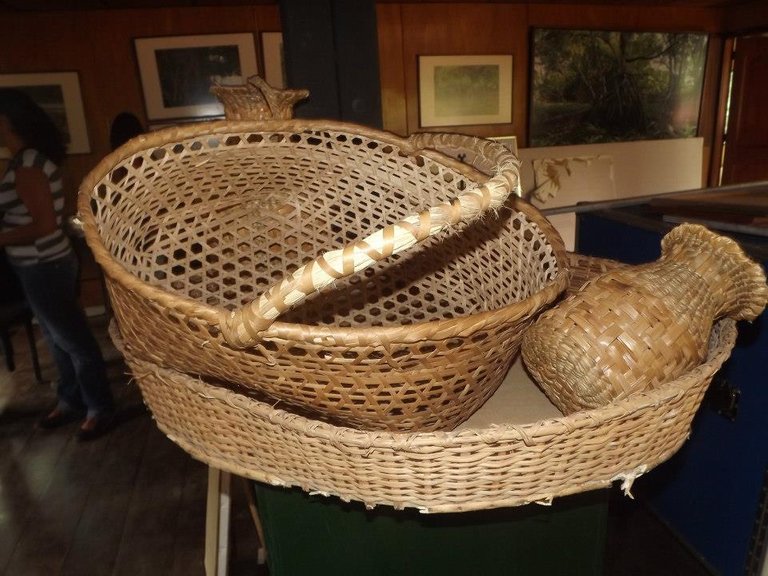 The same principle the people who live here, see this ecosystem as their livelihood, since their entrances are 100% tourist, manual labor is done to sell to the tourists from the resources that are provided by the mangrove!🧤

El mismo principio la gente que vive aqui, ve este ecosistema como su sustento, ya que sus entradas son 100% turisticas, de los recursos que son proporsionados por el manglar se hacen trabajo manual para 🏞vender a los turistas!

🦝
WHAT IS A MANGROVE?? / QUE ES UN MANGLAR?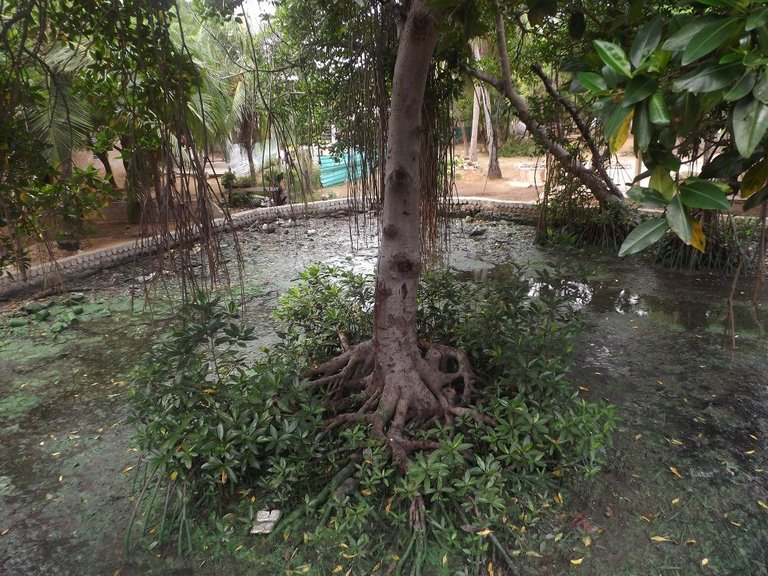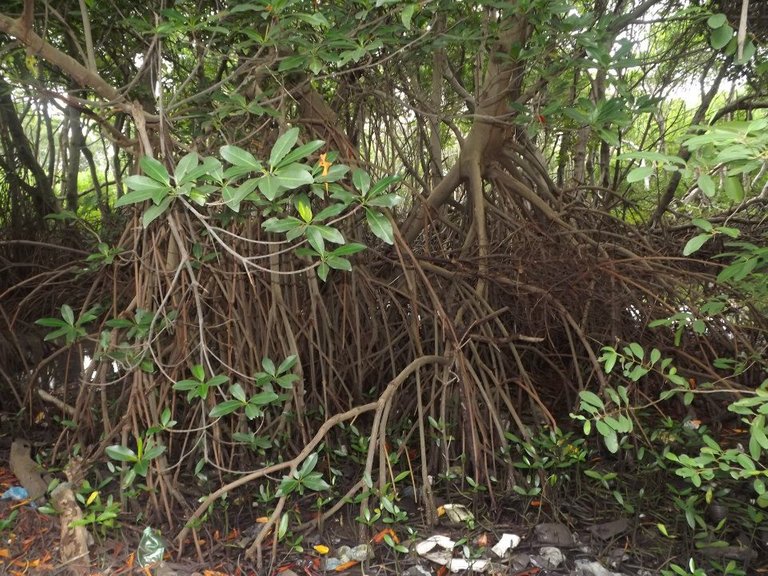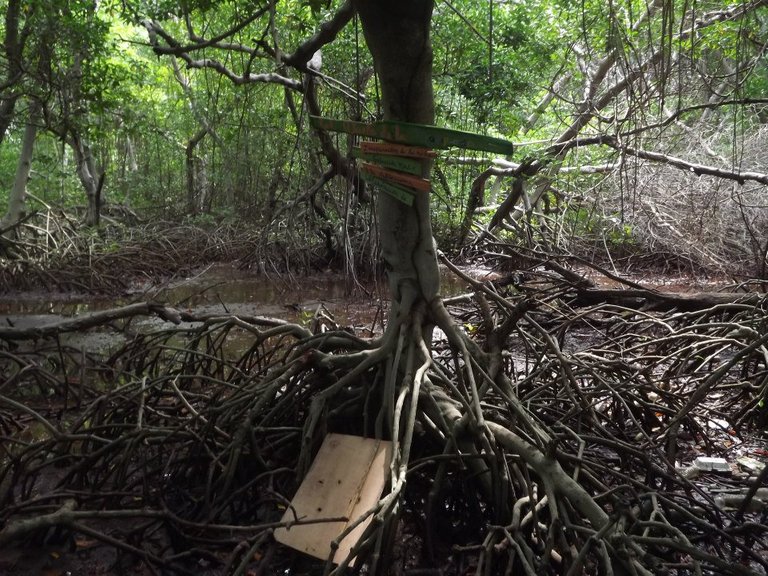 A mangrove swamp is basically an ecosystem very different from many, with exclusive vegetation, layers of filtering salt, layers of controlling soil erosion, and filtering CO2, its roots are unique and characteristics are born between the mixture of fresh and salt water, the roots they grow above the water🏜🏝
Un manglar basicamente es un ecosistema muy distinto a muchos, con vegetacion exclusiva capaz de filtrar sal, capaz 🛤🏞de controlar la erosion de suelo, y filtrar el CO2, sus raizes son unicas y caracteristicas nacen entre la mezcla de agua dulce y salada, las raizes crecen por encima del agua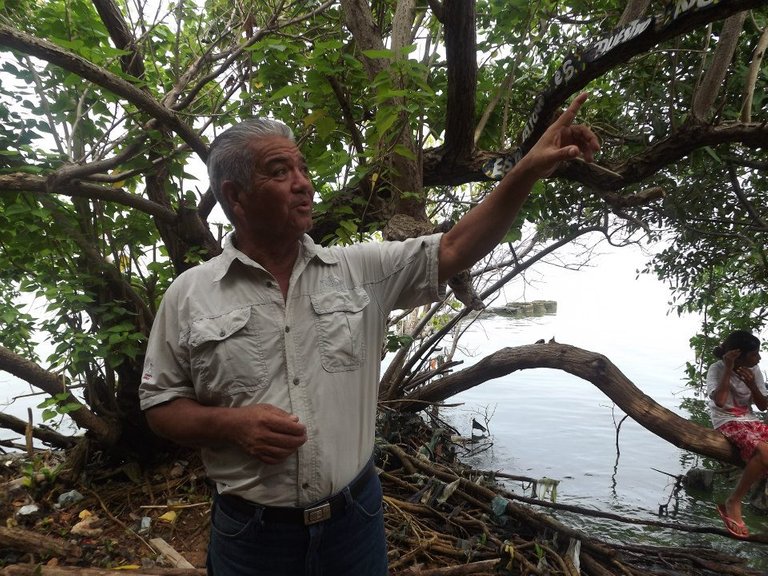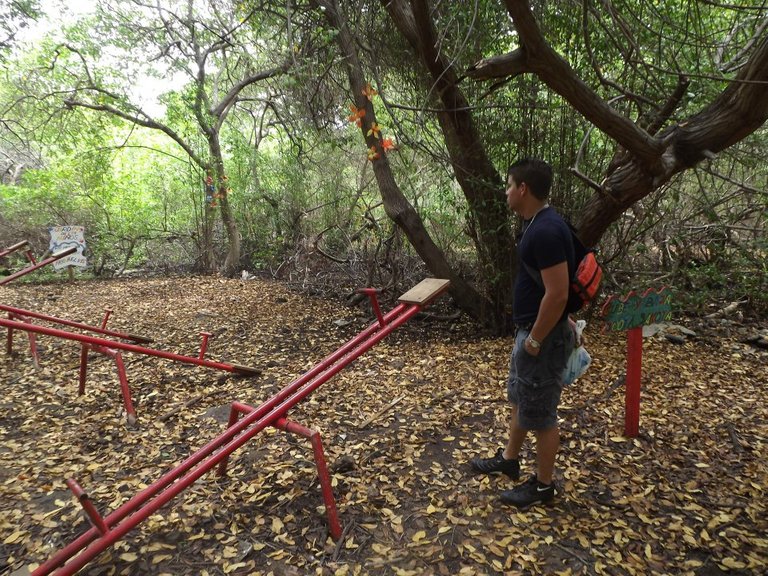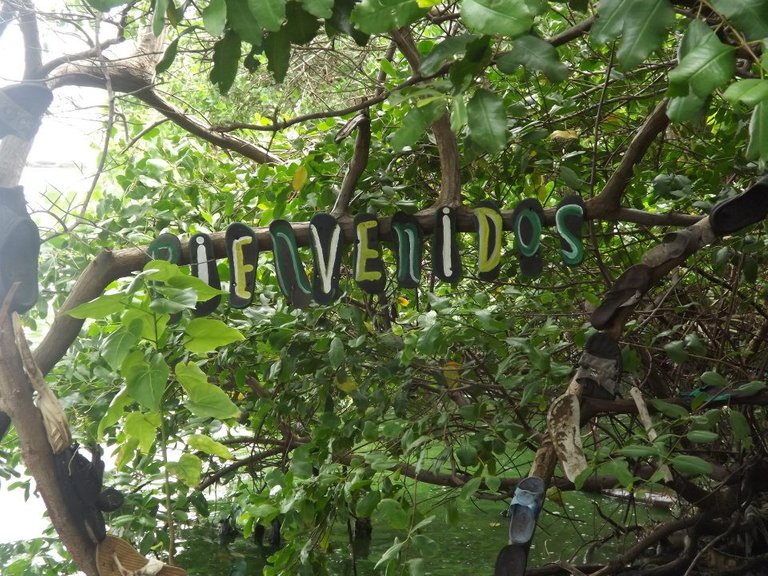 While we were doing the tour, Mr. Ortega told us that here, not only is recycling and preserving the lake helped, but children are also educated and values ​​are taught! look at the next picture🌏
Mientras haciamos el recorrido el Señor Ortega nos decia que aqui no solo se ayuda a reciclar y conservar el lago, si no tambien se educan a los niños y se enseñan valores! mira la siguiente imagen⭐🔥💧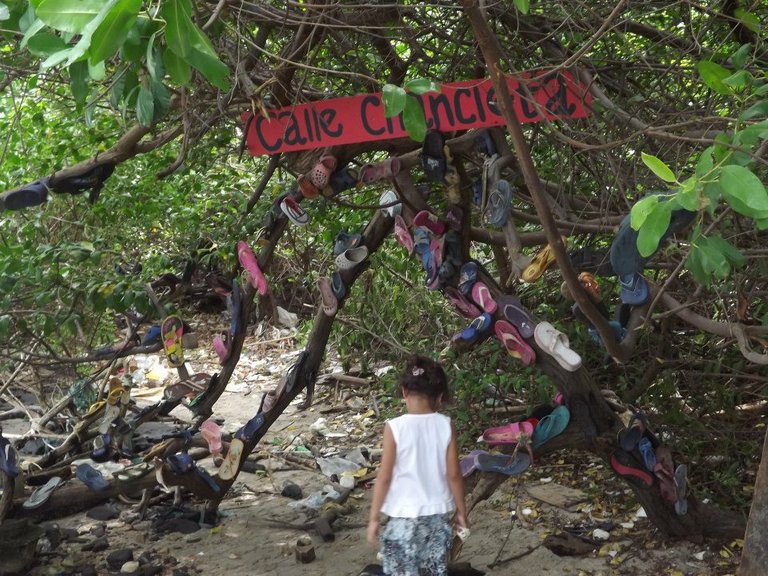 YES AMAZING ALL THE STRUCTURES MADE WITH RECYCLABLE MATERIAL AND GARBAGE REMOVED FROM THE LAKE🌷🌼
SI ASOMBROSO TODAS LAS ESTRUCTURAS HECHAS CON MATERIAL RECICLABLE Y BASURA EXTRAIDA DEL LAGO🏝🏞🛤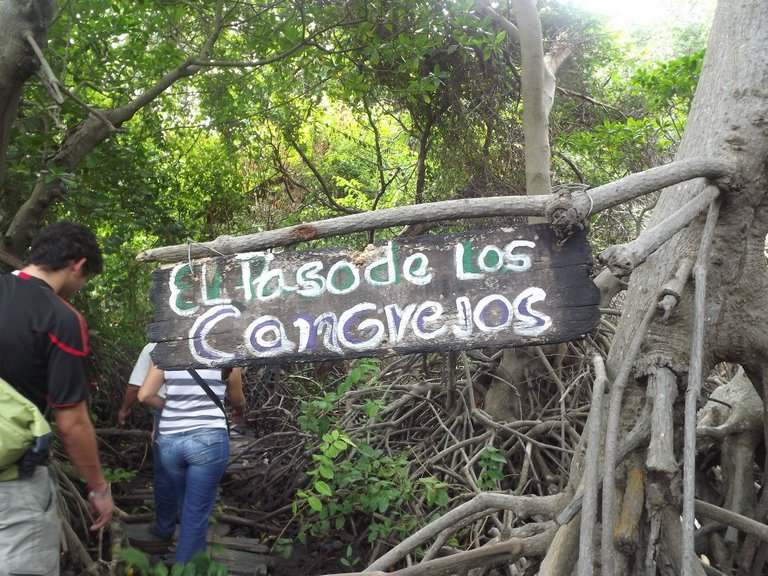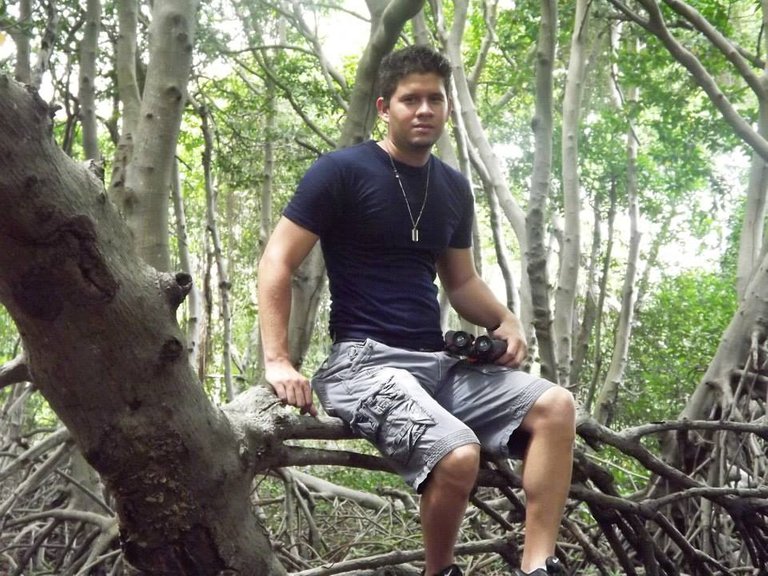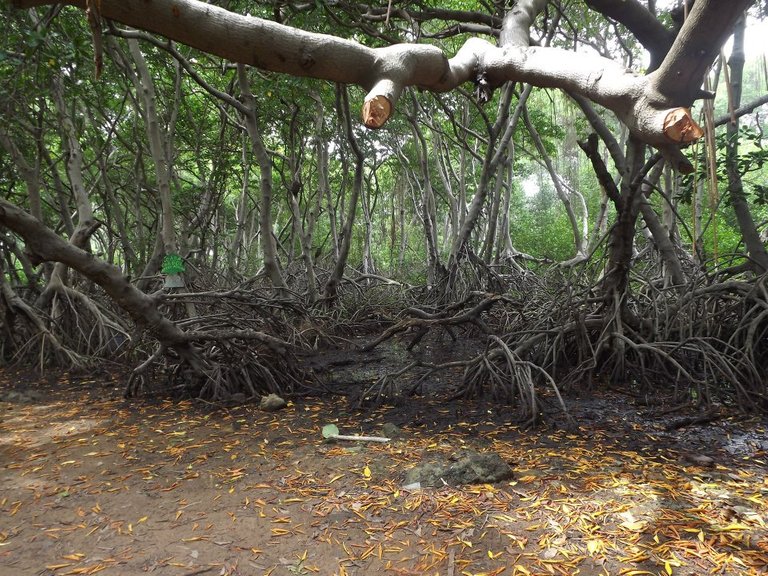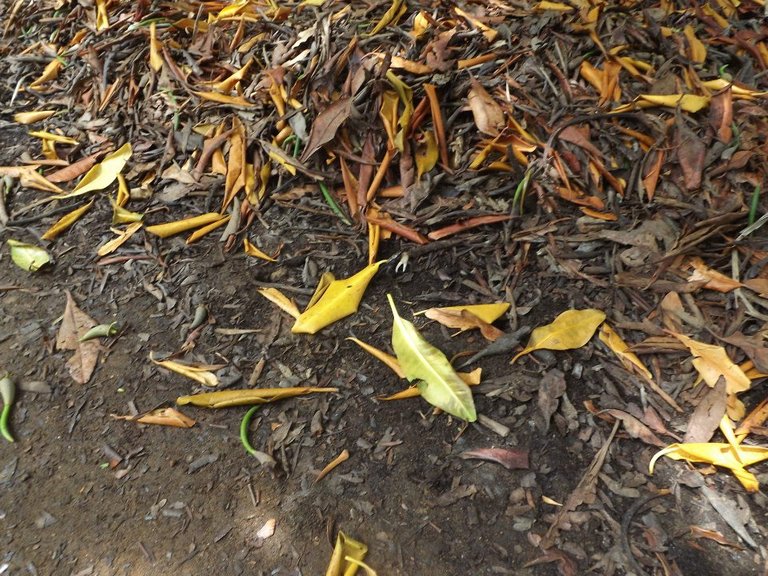 the leaves in the soil are basically natural fertilizers, Mr. Ortega commented that mangrove leaves have circular structures where salt is filtered and drained👨‍🏫🚵‍♂️
las hojas en el suelo🌼 son basicamente fertilizantes naturales, el señor Ortega comentaba que las hoja de mangle tienen unas estructuras circulares donde se filtra y drena la sal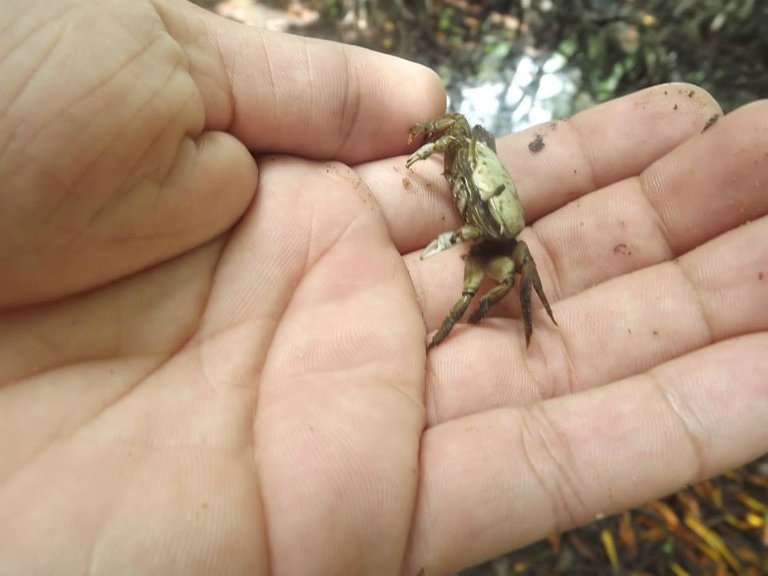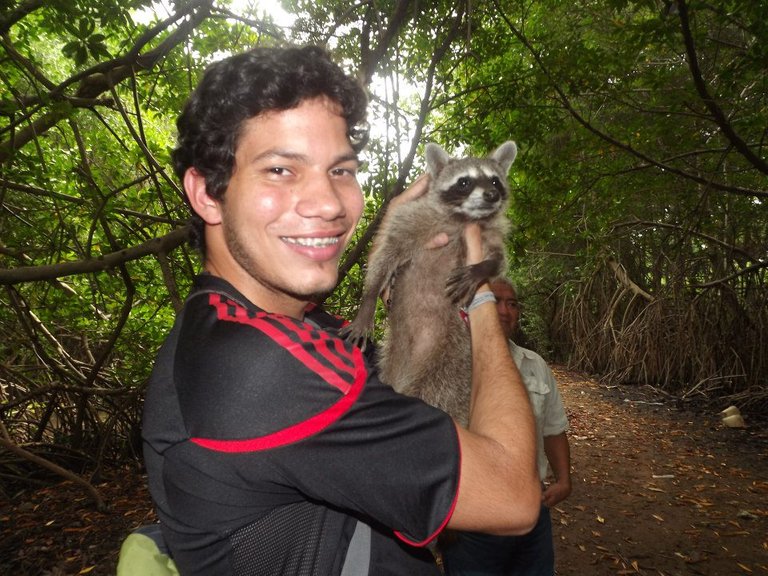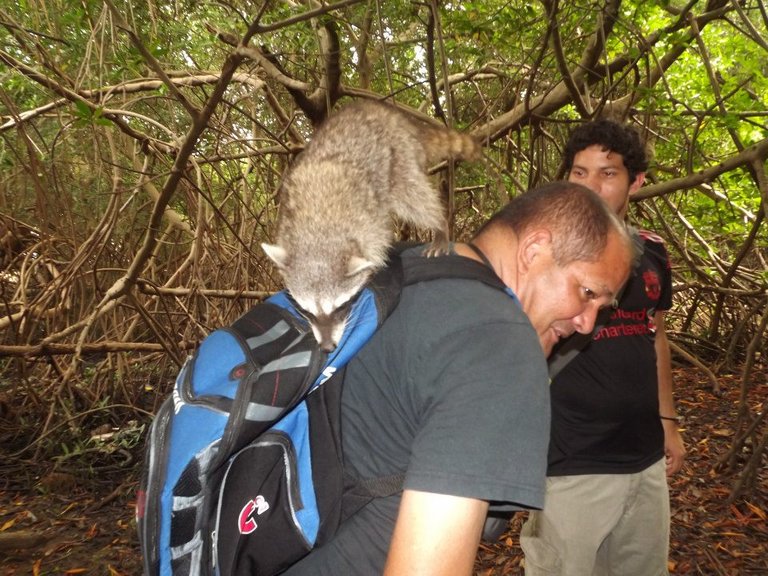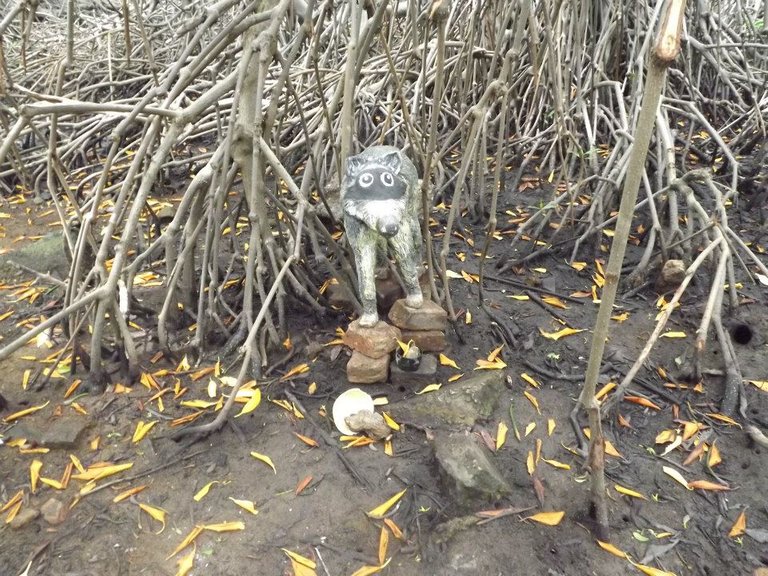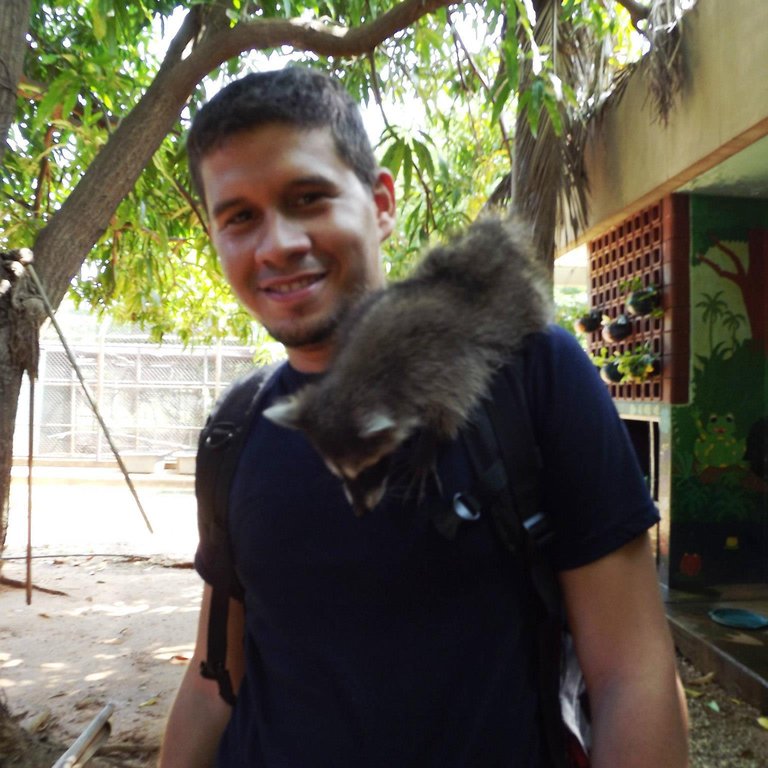 As a biologist I could not stop and observe what kind of fauna this unique ecosystem achieved, from birds of prey, mammals, crabs, a unique repertoire of animals and 🌺☘plants
Como biologo no pude detenerme y observar que tipo de fauna conseguia en este fantastico ecosistema, desde aves rapazes, mamiferos, cangrejos un repertoreo de animales y plantas unico🦝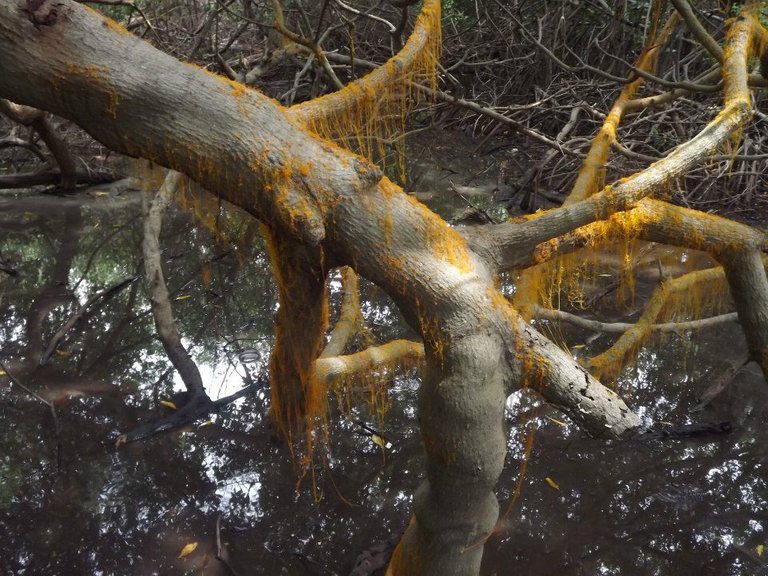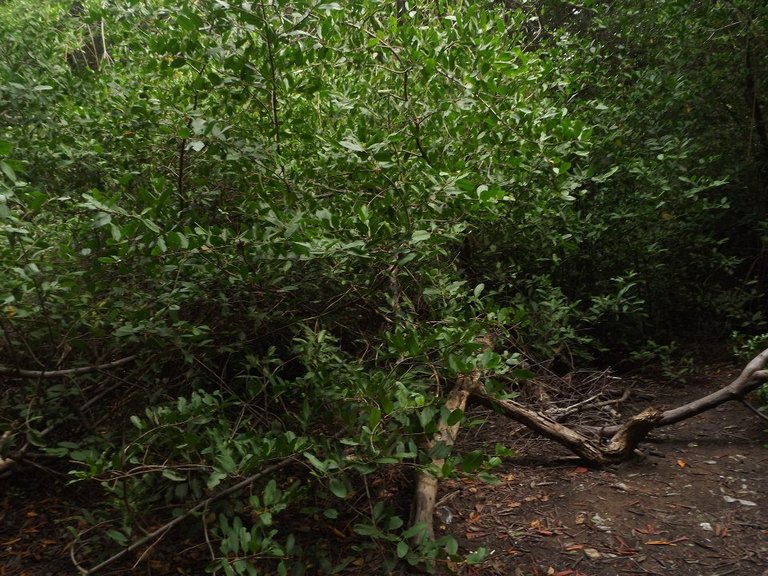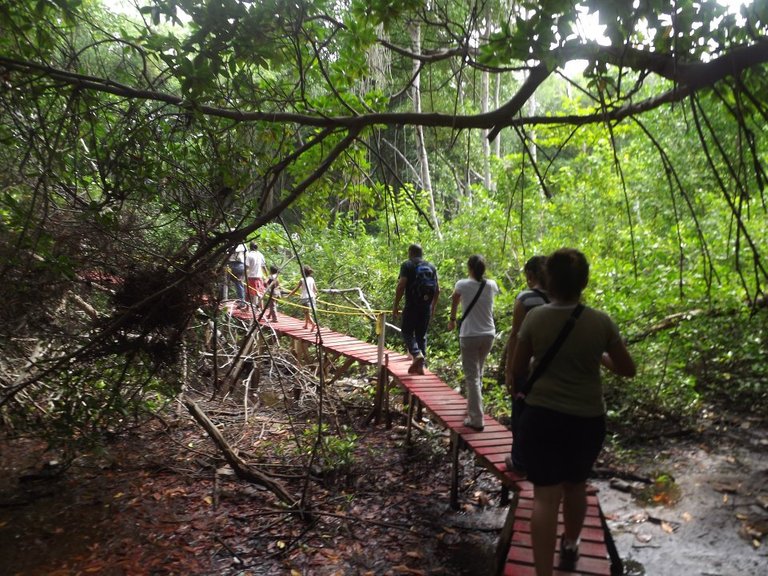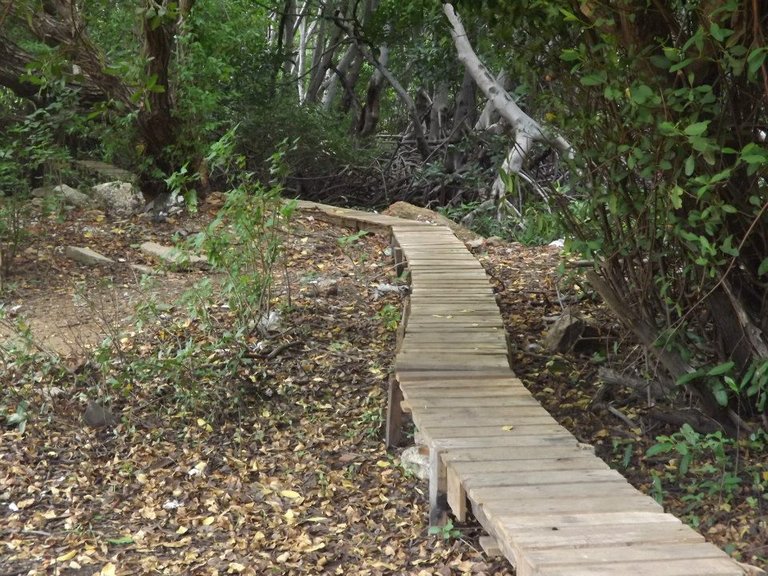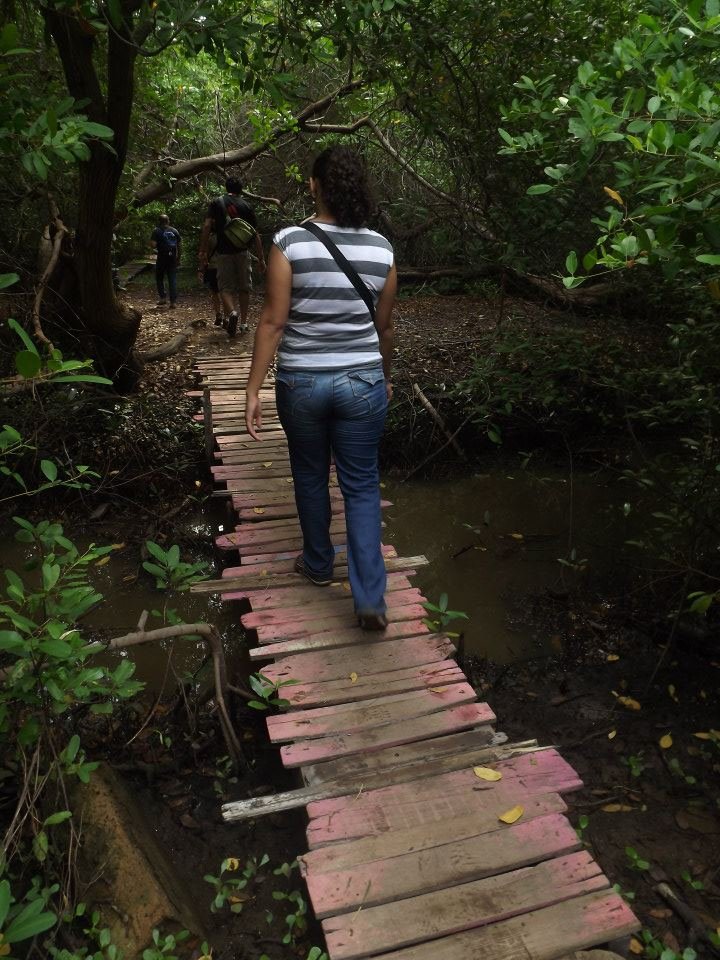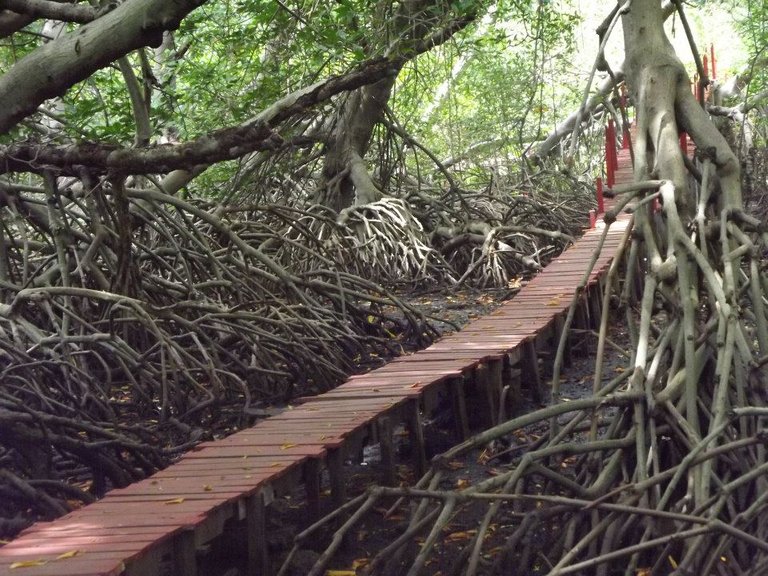 THE LARGEST WOODEN BRIDGE IN THE WORLD 2050 METERS
EL PUENTE DE MADERA MAS GRANDE DEL MUNDO 2050 METROS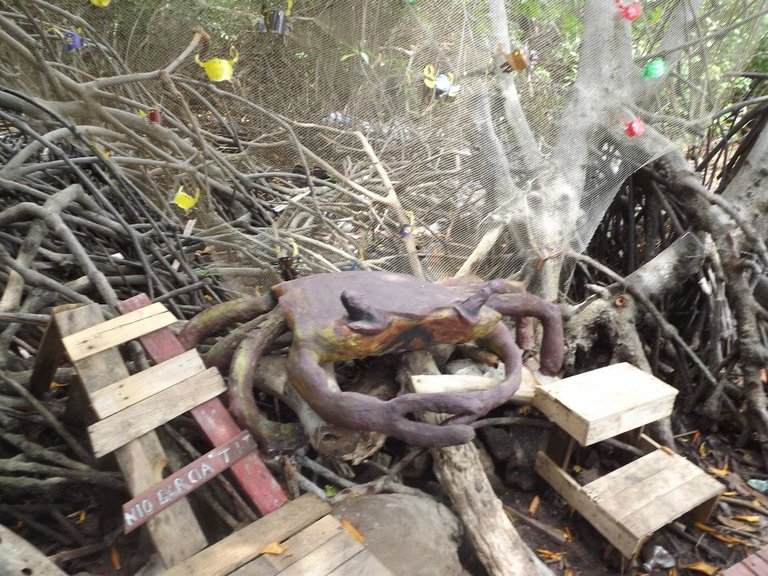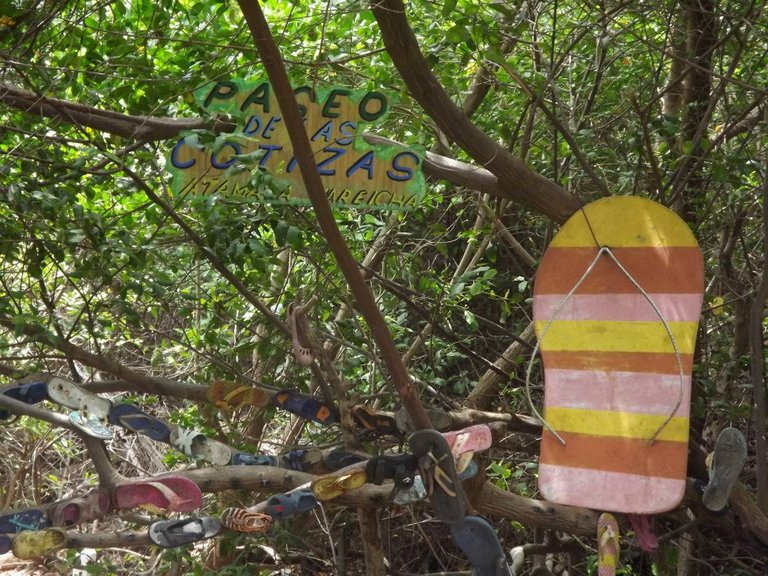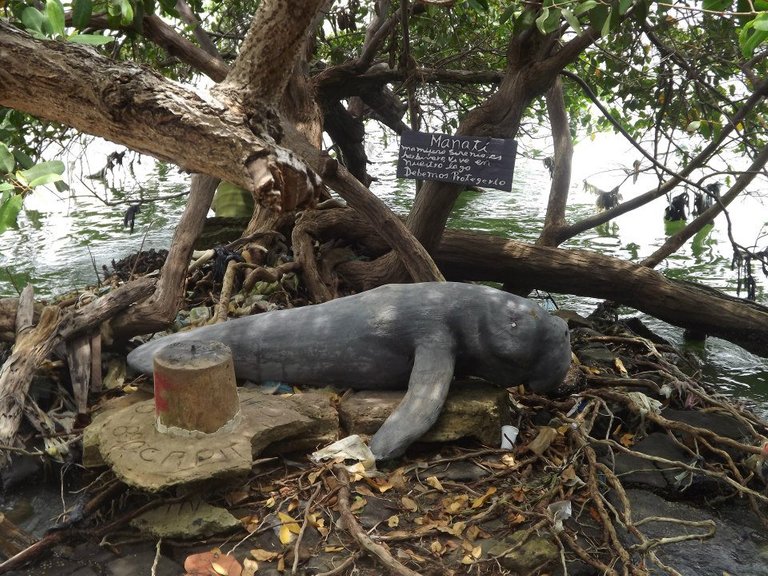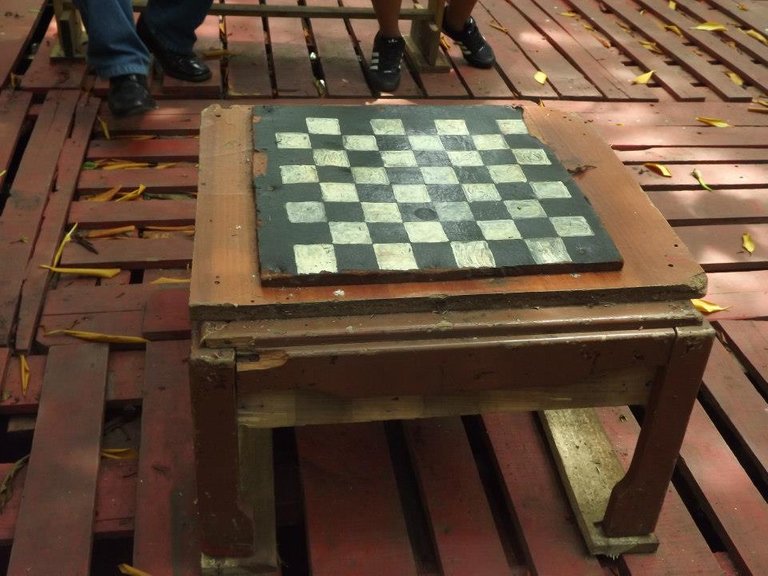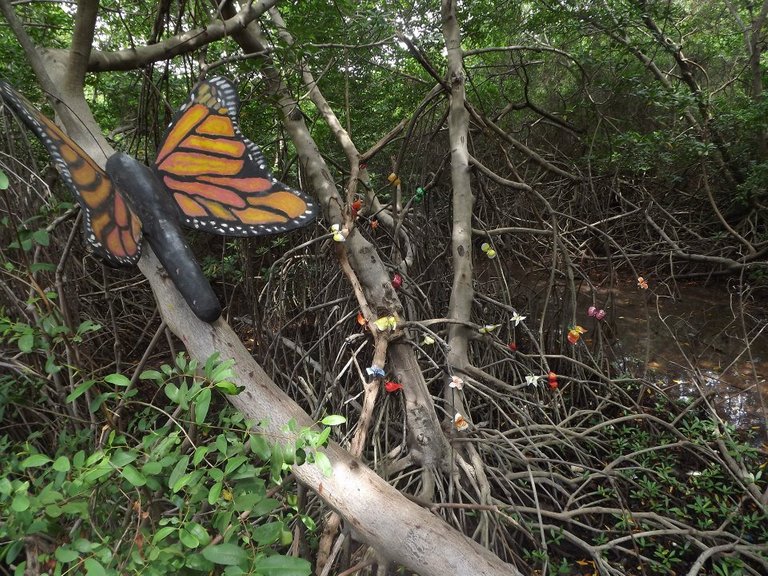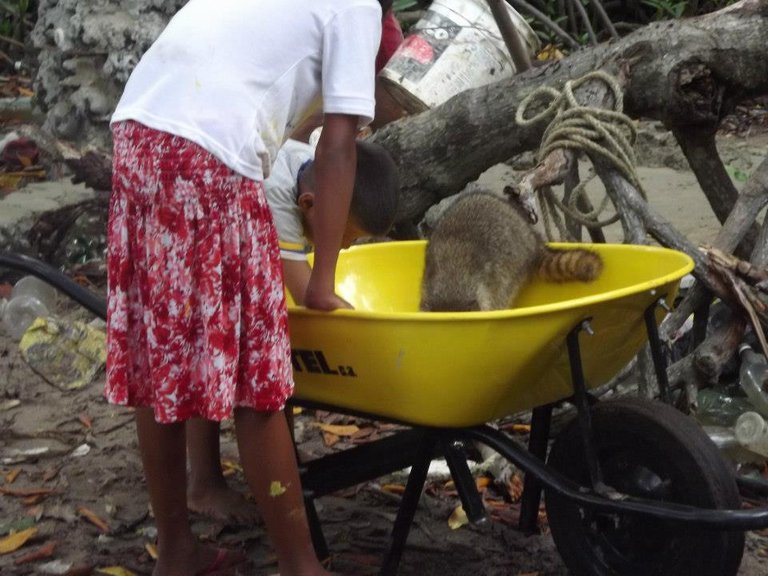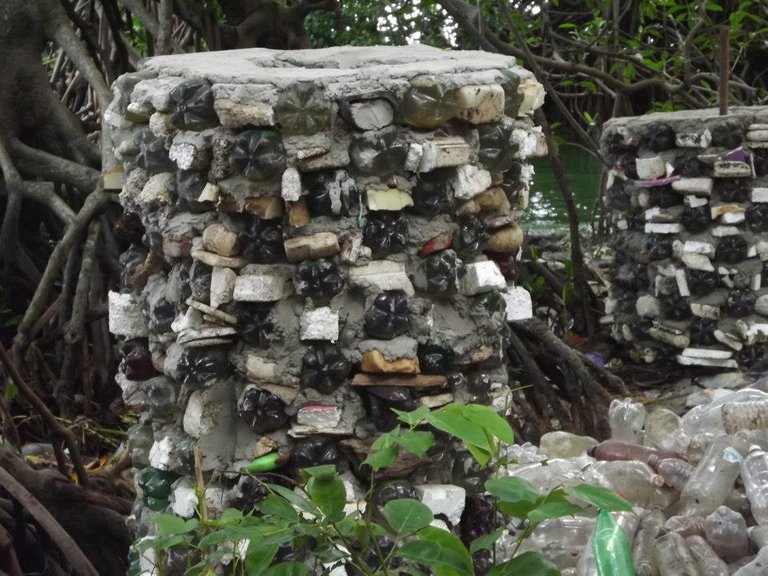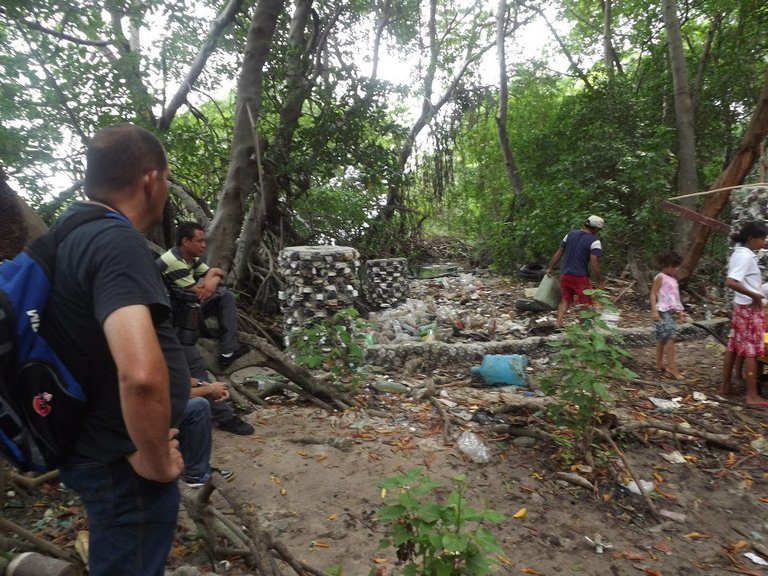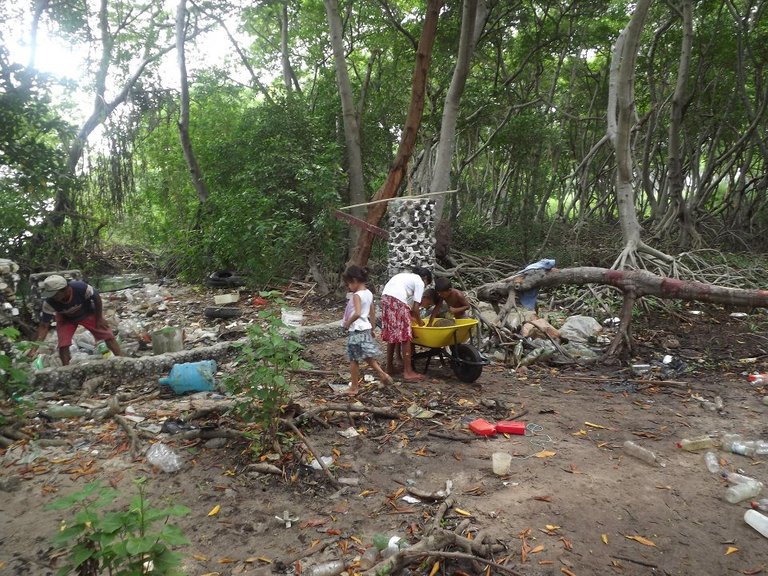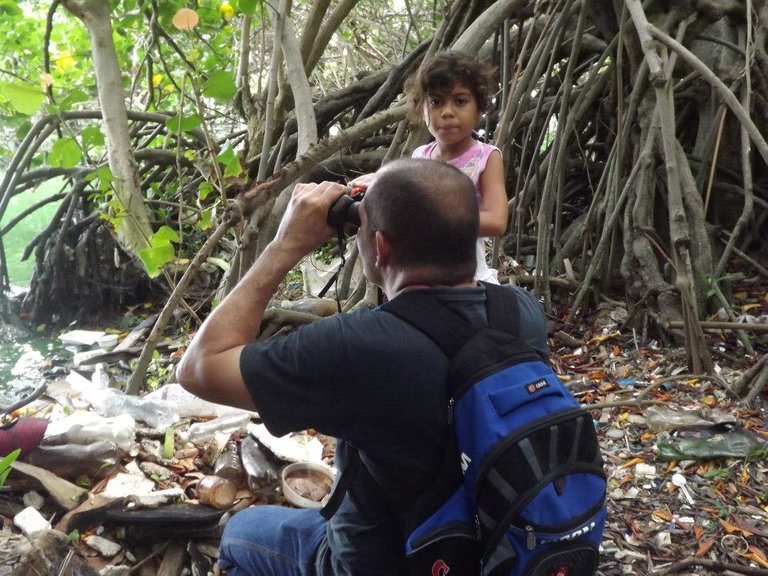 Remember that phrase that educates children will be the future of the nation? because here the children get away from gangsterism, drug addiction, leisure and start building their own park!👶🧒👦👧👩‍🎓

Recuerdan aquella frase educa a los niños sera el futuro de la nacion? pues aqui los niños se alejan del bandalismo, de la drogra, del ocio y comienzan a construir su propio parque!

🤴👩‍⚕️👩‍🌾👩‍💼👩‍🔬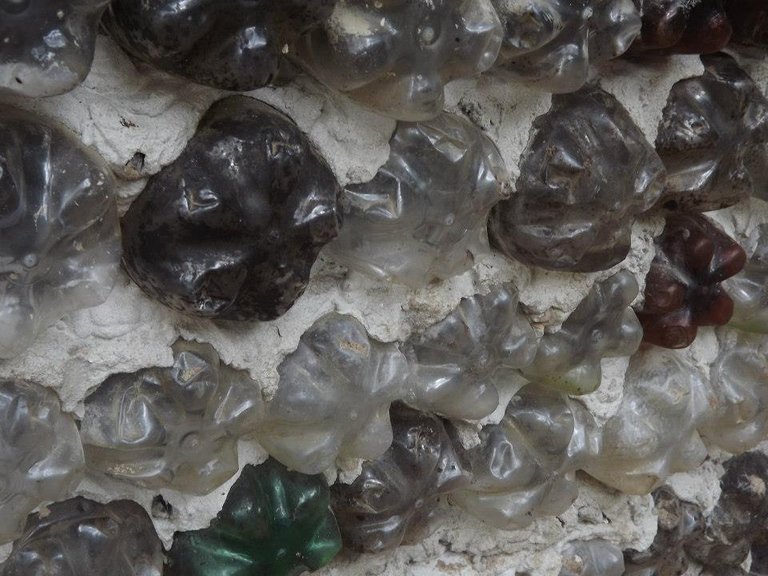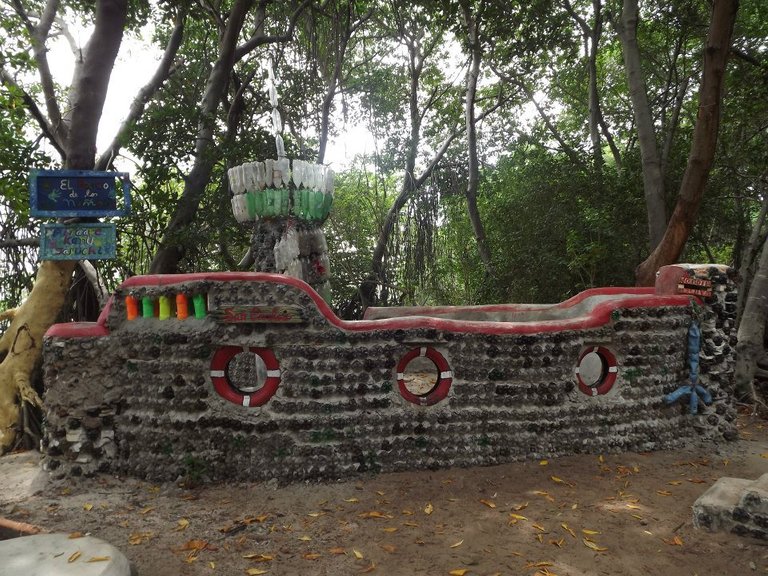 LADIES, SIRS, tell me if it is not the most beautiful thing you have seen? a park made by children with recyclable material!😍😍😍🥰
SEÑORAS, SENORES diganme si no es lo mas lindo que han visto? un parque hecho por niños con material 🤩🥰reciclable!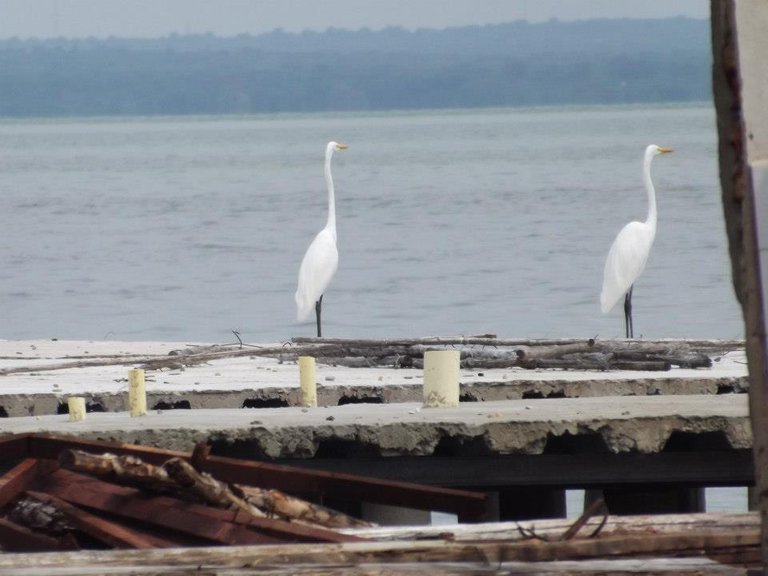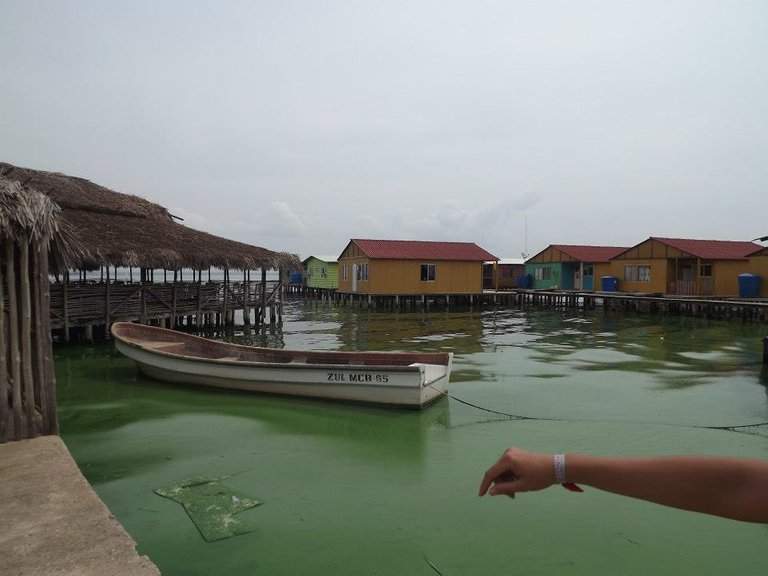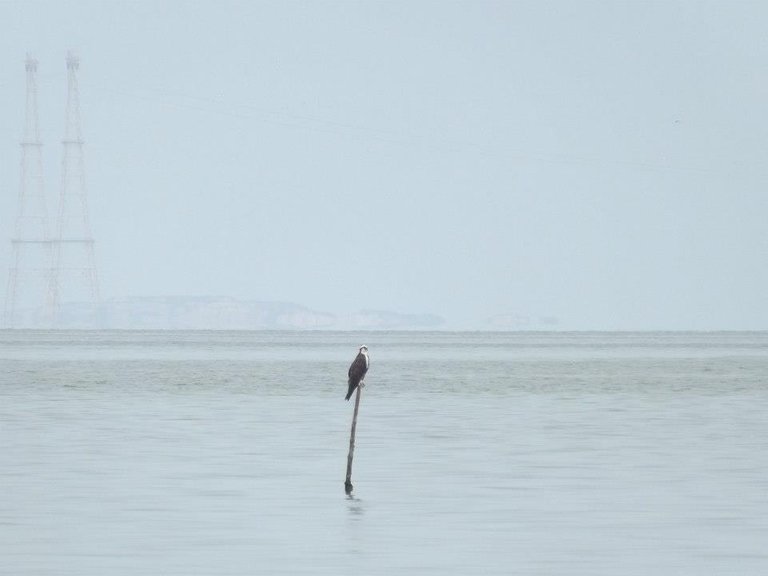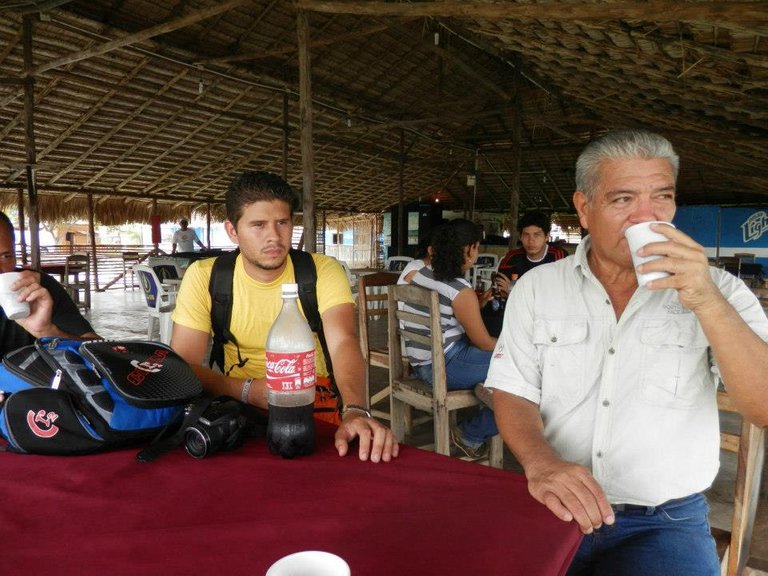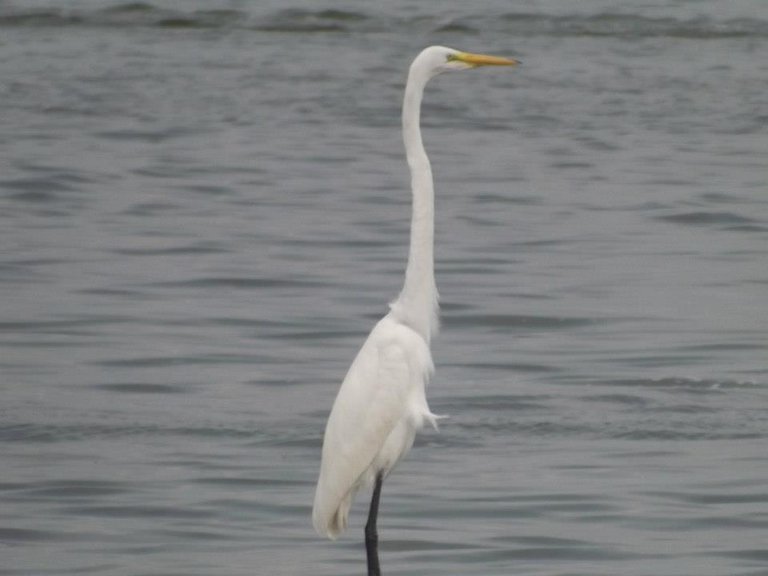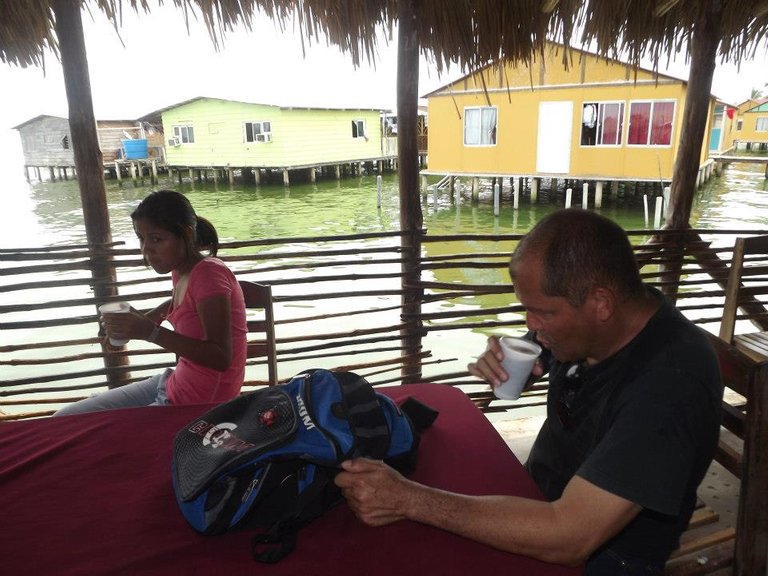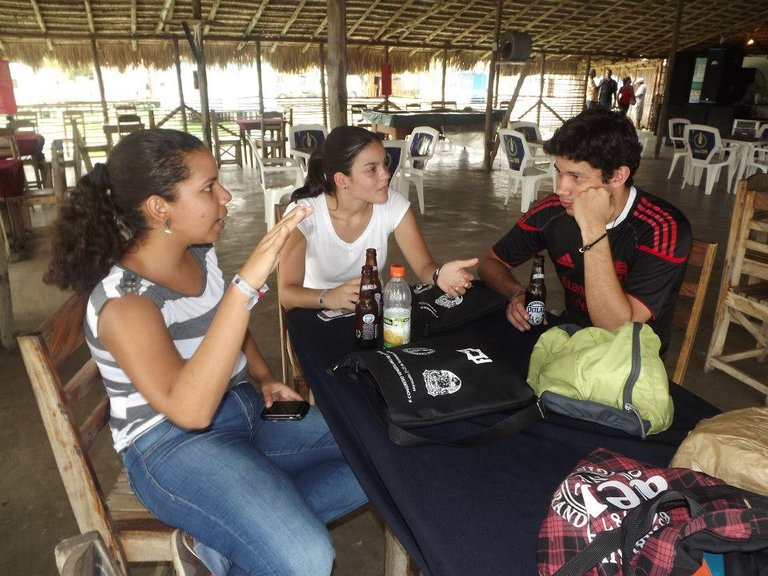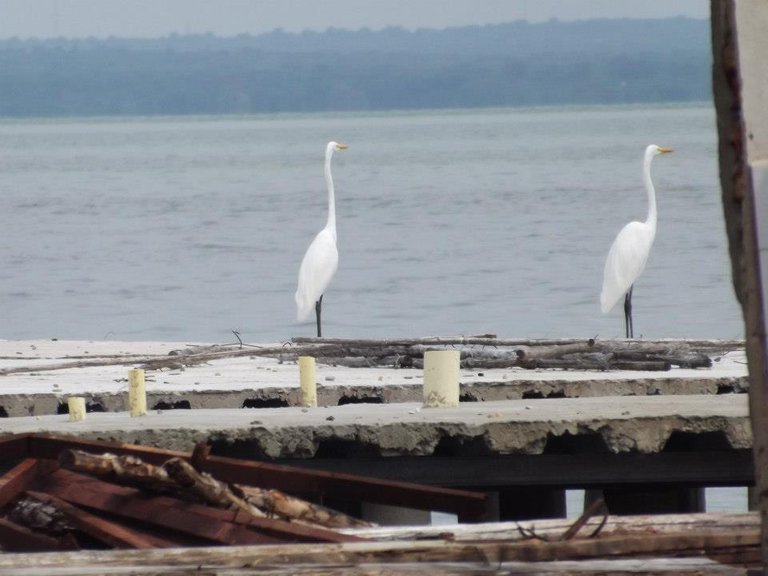 We decided to relax, have a few beers, talk about life! go from a unique and interesting moment to total peace and synchronicity with nature😊😎
Decidimos relajarnos, tomar unas cervezas, hablar de la vida! pasar de un momento unico e interesante a una total 😇🥳👨‍👩‍👧‍👦paz y sincronia con la naturaleza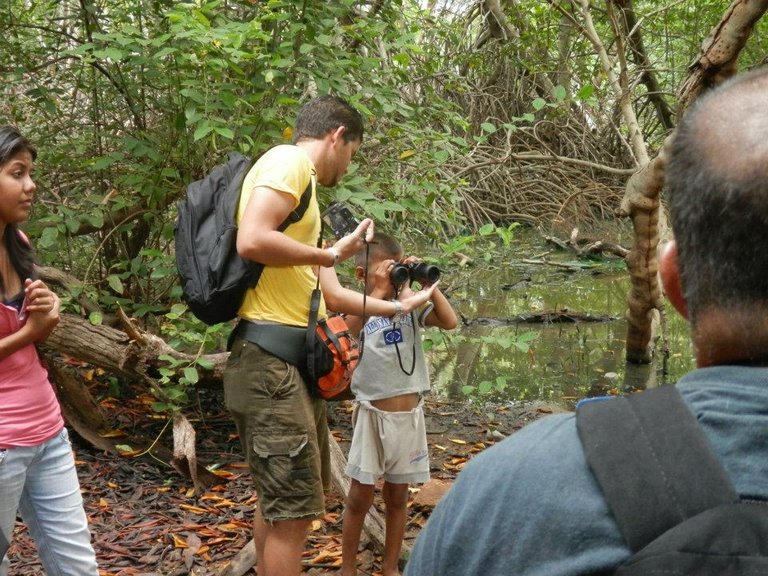 Take time to talk to the children about caring for the environment, for animals.
Tome de mi tiempo para hablar con los niños sobre el cuidado del ambiente, de los animales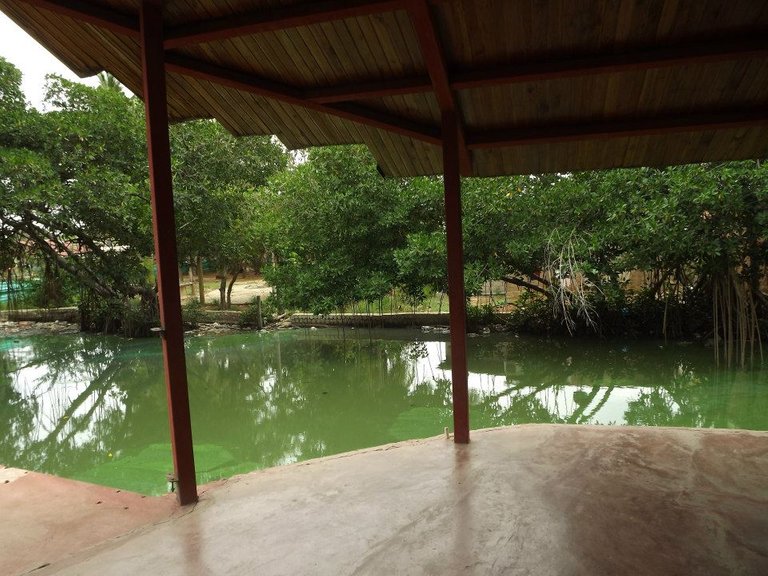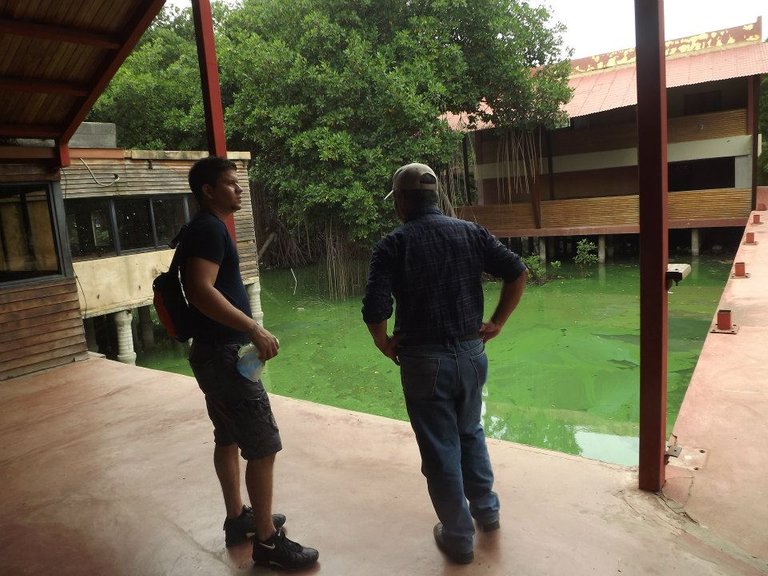 Two days were enough for me to recognize the hidden side of this beautiful country, I never thought that Venezuela would be 📕📖so beautiful
Dos dias me bastaron para reconocer el lado oculto que tiene este hermoso pais, Nunca pense que Venezuela seria tan hermoso🎆🎇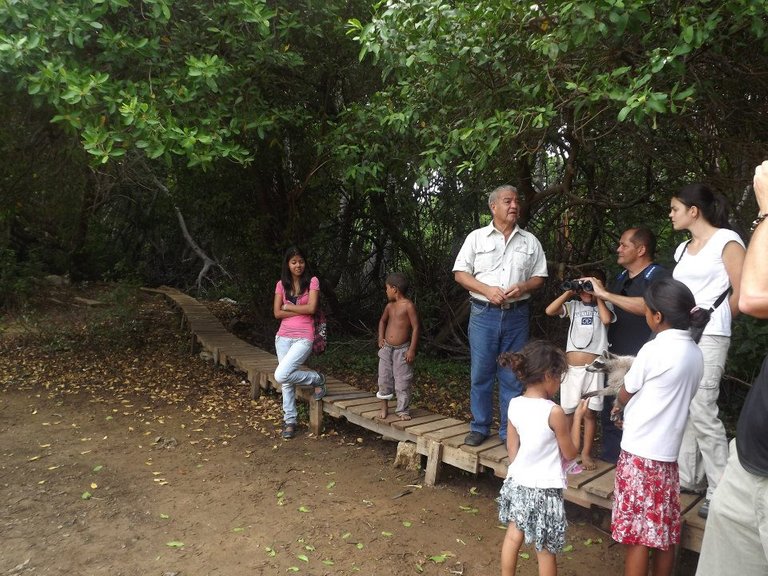 A THOUGHT FOR YOU / UN PENSAMIENTO PARA TI
💎Reflect friend! why do you come to the world? who are you going to live for? for yourself? Will you always be selfish in thinking of yourself? Did you know that giving is better than receiving? because EVERYONE CAN RECEIVE BUT WE CAN ALL GIVE ??
Reflexiona amigo! para que vienes al mundo? por quien vas a vivir? para ti mismo? siempre seras egoista en pensar en ti mismo? sabias que dar es mejor que recibir? porque TODOS PUEDEN RECIBIR PERO TODOS PODEMOS 🧸DAR??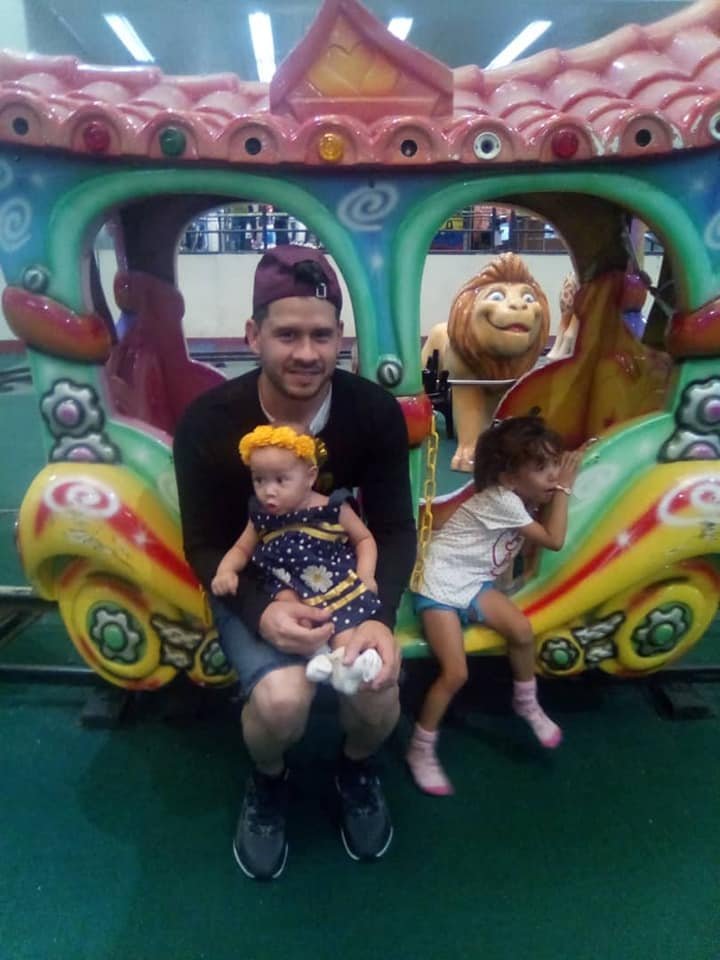 YOU DO NOT HAVE TO BE A DAD OR A MOTHER TO ADOPT AND HELP A CHILD! A SIMPLE VALUE DO YOU KNOW THAT CAN CREATE A GREAT FUTURE IN IT?🎈
NO TIENES QUE SER PAPA O MAMA PARA ADOPTAR Y AYUDAR A UN NIÑO! UN SIMPLE VALOR SABES QUE PUEDE CREAR UN GRAN 🎁🎀FUTURO EN EL?
#
THANKS LEAVE YOUR COMMENT / GRACIAS DEJA TU COMENTARIO