Clears skies lets photograph Galaxy Messier 51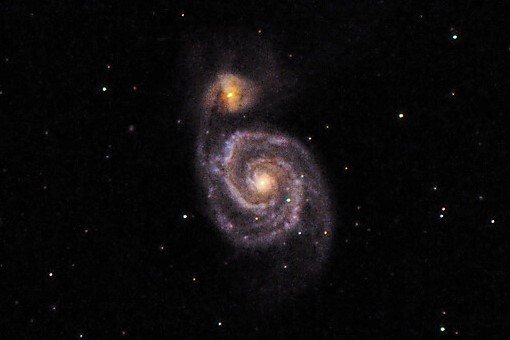 It amazes me that with a telesope lens smaller than the palm of my hand i can capture a galaxy 31 million lights years away, now it is not as simple as pointing and a click of camera as there is a lot more at play when doing astrophotography for deep space objects (DSO).
The setup of an astrophotography rig can be as litle as a smartphone with a tripod or the large telescopes on mountain tops in multimillion dollar observatories. My setup is somewhat of a beginners setup still, but it still costs an arm and leg to get into this hobby.
My gear consists of a 72mm evostar telescope by skywatcher & an AVX mount by Celeston with guide scope camera combo to keep the tracking of an object nice and centred. The above image is made up of 21 x 4min exposures captured on a dedicated Altair 183c one shot colour astrocam, the software i use is sharpcap which has a function to stack the images on the fly but i do this later on using a few other software packages.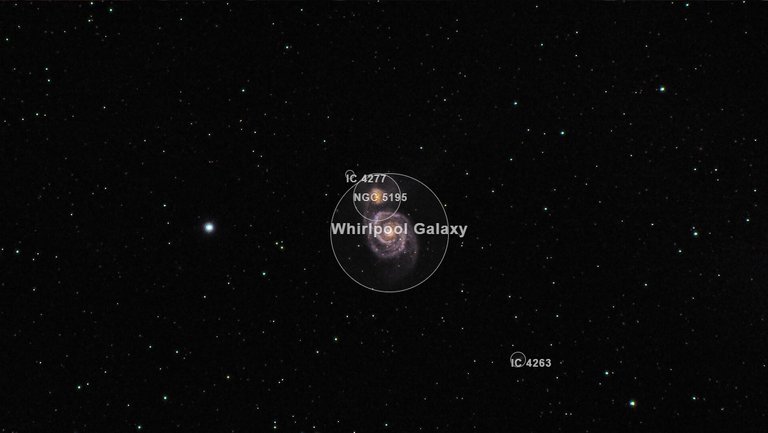 Anyway enough about the gear and lets get back to the picture, this picture is not one galaxy but two main galaxies that are interacting and a 3rd tiny background galaxy in the lower right IC 4263 which i whopping 130,000,000 light years away, this light set off when dinosaurs still roamed the earth :-). There is a few bright stars in this image but my main goal was Messier 51 the Whirlpool galaxy.
I will be getting the big scope setup for astrophotography this month and may revisit this target so i can get some more resolution on it but for now i am happy, if you wanna check out some of my other images i host them at telescopius under Lancastrian Astro
https://telescopius.com/profile/lancastrianastro
If you have any ideas for targets in the northern hemisphere for the upcoming Spring aka Galaxy season let me know in the comments.
---
---