Hey everyone, meet me.
Hello everyone! My name is Fadipe Monioluwa Daniel.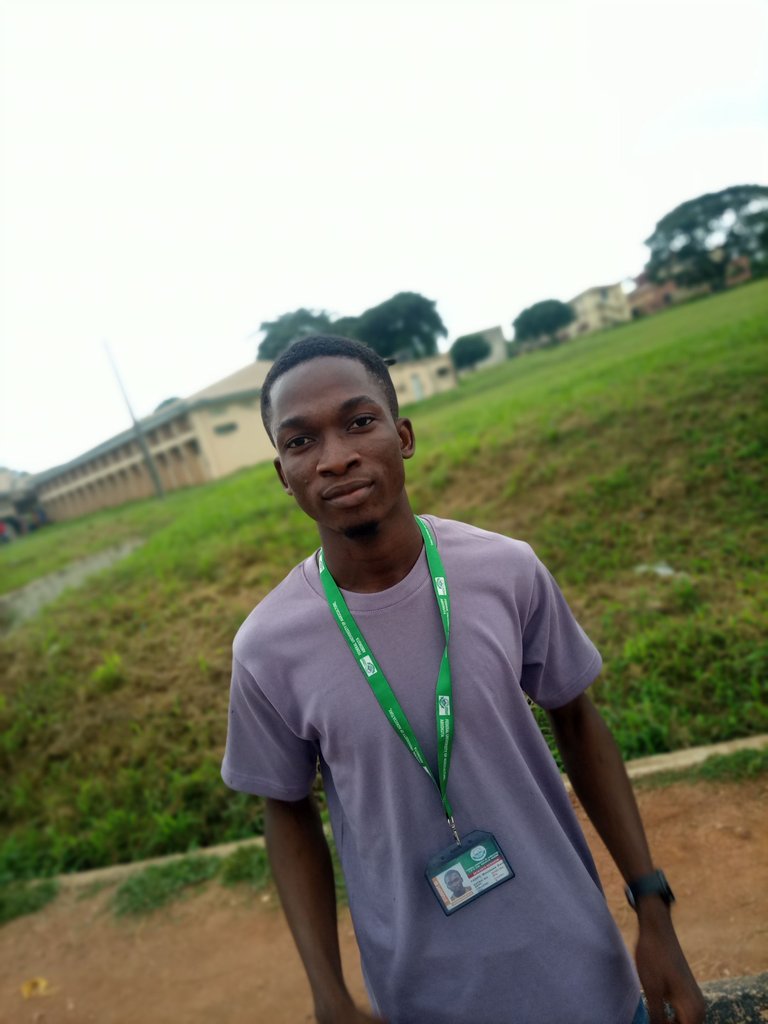 Before I begin, I'll like to say a big thank you to my friends @starstrings01 and @mayorkeys for introducing me to this wonderful platform.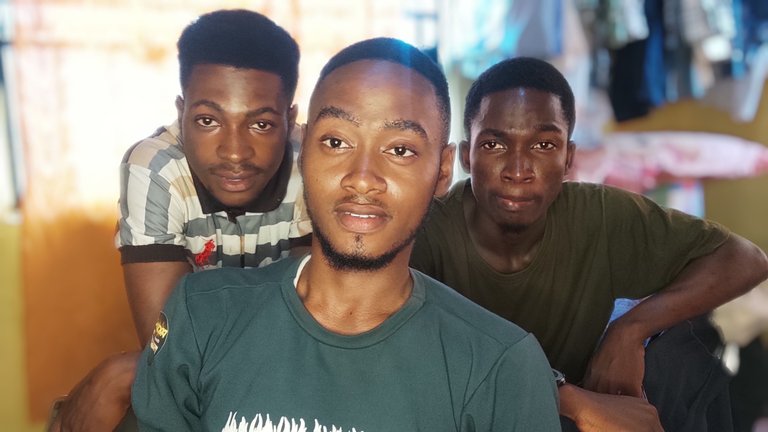 L-R: Mayorkeys, Starstrings, and that's me, Monioluwa, by the right. 😄
So, who is this new guy?
My name is Monioluwa, which literally means "I have God". I live in Lagos, Nigeria(now known by some certain folks as "UAR"). I've recently had to move from Lagos to Abeokuta where I'm currently studying to become a Mechatronics Engineer at the Federal University of Agriculture, Abeokuta(FUNAAB).
Don't be fooled by the "agriculture". My school, despite being dedicated to the advancement and impartation of knowledge in agriculture, has a very strong footing in other subject areas like engineering, physical and biological sciences.
I'm the third child of a family of four - we're all boys!
Things I enjoy doing
My hobbies include writing, reading, watching sci-fi, among many others. I particularly enjoy learning about how things(the world, political structures, gadgets, electronics and anything I find interesting) work. This fascination about things is one of the many reasons why I chose to be in the engineering field. And I think I should also tell you about my keyboard playing skills. 😉
When it comes to art and entertainment, I do not have any particular genre as favorite, I just try to enjoy them all(the good ones among them). So, that means I enjoy listening to The Beatles just as I enjoy listening to Jay Z. The goal is to enjoy the best life has to offer.
When I'm not busy with school work, I spend my time learning about ancient history or writing poems - this helps me relax and put to calm all the "chaos" that might be going on in my mind.
My journey as a tech nomad
The world of tech is one that has for long, fascinated me. I have joined various tech communities in my school and read many things about it both offline and online, without really delving deep into it yet.
To change this, I recently decided to focus on one aspect of tech, and after carefully studying the various sections there are, I settled for backend development. To achieve this goal, I'm learning how to code using Python(no, not the snake 😅).
I'll do well to keep you all posted on how my journey in becoming a backend engineer goes. 😉
My reason for joining HIVE
I must admit that, despite all the alluring attributes I have described myself with, I have many flaws too. And some of the numerous flaws I have are my crappy communication and networking skills.
I believe joining this platform will help me to better socialize, develop my communication skills and get to connect to people from all walks of life.
I know for sure that this journey won't be that easy, but I'll stick to my guns no matter the challenges I might face.
So, I'm using this opportunity to solicit for the community's support towards achieving my goal.
I'll be documenting any progress I make towards achieving this goal so as to encourage others like me out there.
Signing out..
I'll stop here for now.
I'll be looking forward to meeting lots of amazing personalities and having a great time here.