I was on my routine morning walk admiring the beauty of nature while the melodious migratory bird chirping in the distant .The serenity got me into thinking " How could we leverage technology for a sustainable future of all lifeforms ? " And that's were the inspiration for today's article comes from .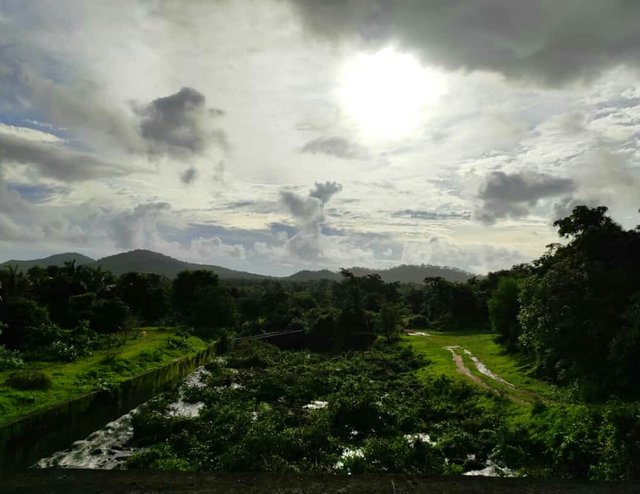 With technology scaling up to new heights everyday thus making human lives better , we all have to admit that we have selfishly used technology for our convenience and our longevity.
But lately things have changed , In the year 2018 few Astronauts installed an antenna on the International space station to study the life cycle of various Animals and the Ecosystem .
So how is this helpful to Animals ?
If you have watched Discovery or Natgeo or Animal Planet in your childhood , you must be familiar with the concept of Bio logging. For the sake of those who haven't , Bio logging is the process of tracking animals and birds using electronic chips attached to their body. This electronic chip usually weighs a fraction of the animal weight. This technology existed since the 19th century but it's not until the 1990 with introduction of Low cost minute transistors and GPS technology we have seen a major upgradation in this field . Researchers prior to this used this tech to study the Animal migration pattern, Animal sleep pattern and of course track Animal location at a smaller scale
The Installed Antenna is set to go functional later this year . Thus helping thousands of researchers around the world to improve and implement bio logging on a larger scale with better accuracy . The international co-operation of animal research using space , over the years have installed electronic chips onto several Animals .
Biologging has so much more to it than just location. Below I have mentioned all the data we are able to monitor and analyse.
Animal migration
Climatic changes has affected the ecosystem in whole , forcing animals to make drastic changes in their migratory patterns. Researchers will now be able efficiently track this process on a larger scale .
Endangered Species
Researchers are able to keep an eye on endangered species and are able to make better decision in protecting them and ensuring their species continue to thrive.
Poaching of Animals
African Rhinos being poached is something we commonly hear. Animal poaching in general is a menace . Now with high end tracking field devices we area able to monitor panic movement and alert the concerned authorities.
Now with the Artificial Intelligence boom ( Check out my latest post on AI here ) around the corner the process of accumulating data and studying them , gives researchers new ways to construct long term sustainable conservation programs for the entire fauna .
The downside
But it's not a smooth ride for the Researchers , they have been heavily criticized for implanting devices on Animals . As of a recent study which has shown bio-logging severely affects the Animal it's been implanted onto.
Comment down your thoughts .
Thank You for Reading .