La presión diferencial es la diferencia de presión que existe entre el lado sucio (lado del filtro o cámara de gas sucio) y el lado limpio (cámara de gas limpio) de un colector de polvo. Es una medida de todas las resistencias al flujo de entre las dos cámaras del colector y, por lo general, incluye la pérdida a través de los orificios de la placa tubular, la resistencia del medio de filtración limpio y la resistencia del polvo recolectado en el medio de filtración.
Differential pressure is the pressure difference between the dirty side (dirty gas chamber or filter side) and the clean side (clean gas chamber) of a dust collector. It is a measure of all the flow resistances between the two collector chambers and typically includes the loss through the holes in the tubesheet, the resistance of the clean filter media, and the resistance of the dust collected in the filtration medium.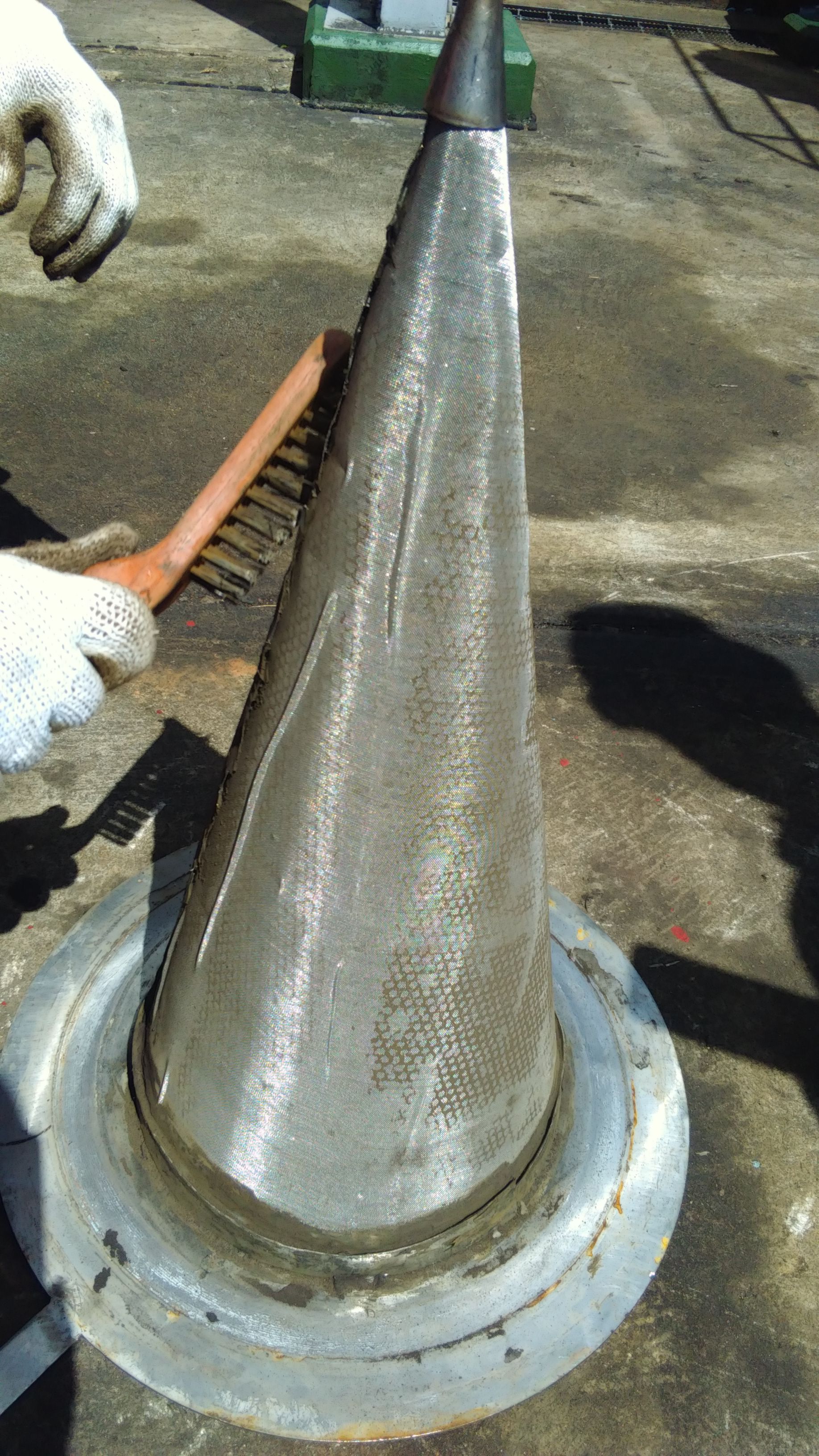 Los Filtros en forma de cono son muy usados en la industria petrolera, en especial en las plantas de compresión de gas, antes de cada succión en los compresores con altos caudales, en el uso de strainers reforzados de tipo cesta (basket temporary strainer), estos filtros cuentan con una estructura de acero inoxidable y refuerzos que protegen la integridad estructural del elemento de filtrado, diseñados para las condiciones de presión de trabajo, temperatura, caudal, entre otros parámetros de proyecto, aptos para su colocación entre las tuberías que se encuentras antes de la succión de cada compresor.
Cone-shaped filters are widely used in the oil industry, especially in gas compression plants, before each suction in compressors with high flow rates, in the use of reinforced basket-type strainers (basket temporary strainer), These filters have a stainless steel structure and reinforcements that protect the structural integrity of the filter element, designed for the conditions of working pressure, temperature, flow, among other project parameters, suitable for placement between the pipes that are found before the suction of each compressor.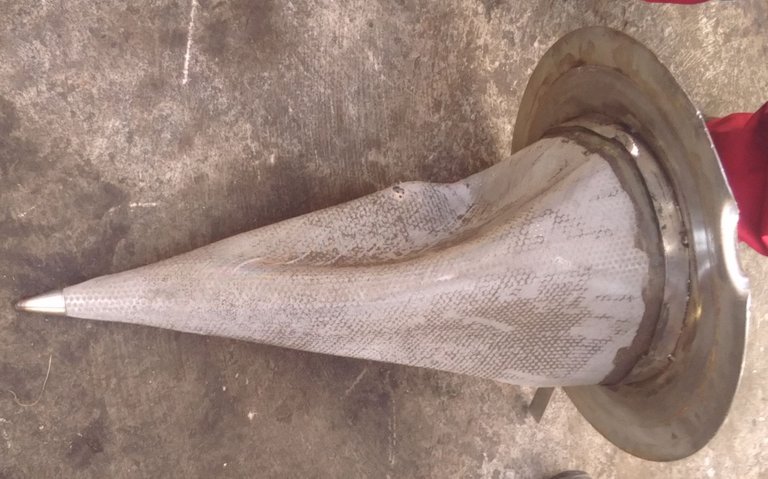 ¿Cuales son las causas de un aumento en la presión diferencial?
Una de las causas más frecuentes es la presencia de sólidos en los coladores cónicos, los cuales están diseñados para atrapar esos sólidos no deseados en el proceso. Es el caso el cual hoy quise compartir con todos ustedes, ya que me desempeño como operadora de planta de gas. En el tiempo que tengo laborando en esta planta, nunca había visto un colador ser succionado por un compresor y quedar totalmente dañado.
What are the causes of an increase in differential pressure?
One of the most common causes is the presence of solids in conical strainers, which are designed to trap these unwanted solids in the process. It is the case which today I wanted to share with all of you, since I work as a gas plant operator. In the time that I have been working at this plant, I have never seen a strainer being sucked in by a compressor and being totally damaged.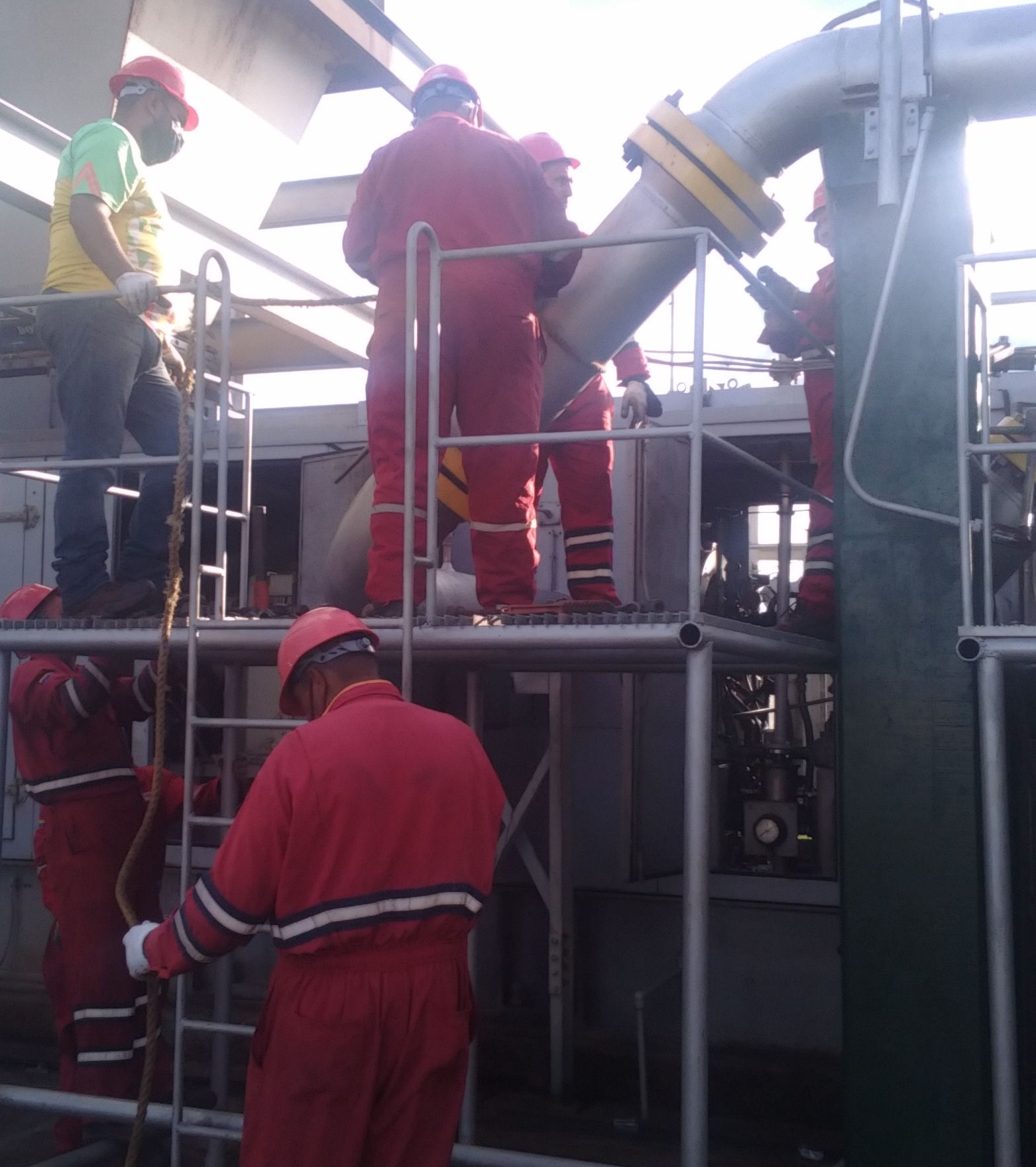 Un aumento en la caída de presión diferencial puede ser el resultado del polvo acumulado de resistencia adicional en los filtros que se coloca en el flujo que pasa por el colector de polvo. Cuando el flujo queda atrapado por la suciedad ocasiona que el compresor succione este tipo de colador. Los resultados son la imagen que comparto con todos ustedes.
Si bien las aplicaciones de colección de polvo y las situaciones varían mucho, la mayoría de los operadores se beneficiarían al contar con un medidores de presión diferencial en unidades de mm de mercurio o pascales. Un mejor conocimiento de la presión diferencial permite que los operadores estén mas informados teniendo la oportunidad de marcar una diferencia e impactar de manera positiva en el resultado de la empresa.
An increase in differential pressure drop can be the result of additional resistance accumulated dust on the filters being placed in the flow through the dust collector. When the flow is trapped by dirt it causes the compressor to suck in this type of strainer. The results are the image that I share with all of you.
While dust collection applications and situations vary widely, most operators would benefit from having a differential pressure gauge in units of mm of mercury or pascals. A better knowledge of differential pressure allows operators to be more informed, having the opportunity to make a difference and positively impact the company's bottom line.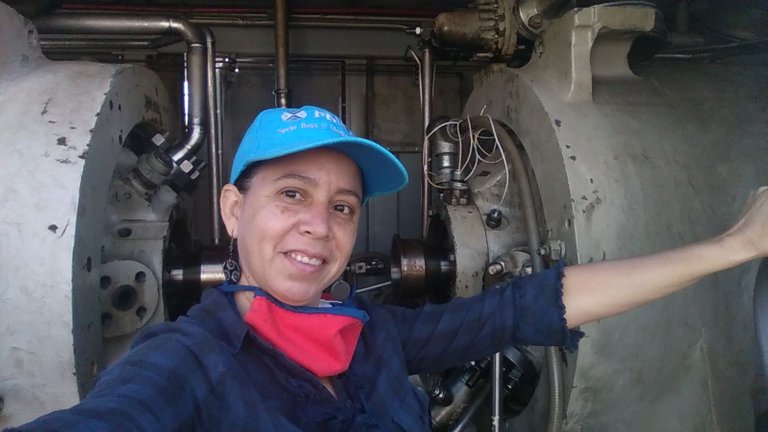 Espero que les sirva de conocimiento mi post, si les gustó, me gustaría que me lo hicieran saber con un comentario
I hope my post is useful to you, if you liked it, I would like you to let me know with a comment.
@lesliekat
Te comparto mi Post, te invito a seguirme, comentar y compartir. Sí quieres saber más de mí, no dudes en visitar mi perfil, @ lesliekat .
Las fotografías son de mi propiedad
.
FUENTE