---
What's up, @hiveio and @threespeak! I am finally back to blogging. @lovejoy and I committed to writing novels with a minimum of 50K words by the end of June. Somewhere around early June, I realized I was within striking distance of finishing mine, but it would take a massive commitment. I made it the priority, writing 8 or more hours a day. It was going great, but I hit a day of writer's block, followed by Father's Day, which I gladly spent with @guthrie in it's entirety. No regrets, there. I won't be finishing the book this month but it was a self imposed deadline anyway.
The plan is to now finish it by my birthday next month. One my birthday last years, I was touching down in New Zealand for the first time. I think finishing a novel this year will be a nice personal redemption for what 2020 has been thus far. This'll be my first @hiveio VLOG in 10 days since I pulled the plug on the push for the book. A lot has happened. Firstly, my DJI Mavic Air 2 is back! Secondly, I bought an EUC [electric unicycle]. I spent the last week learning how to ride and it take one seriously bad fall on pavement at 20mph.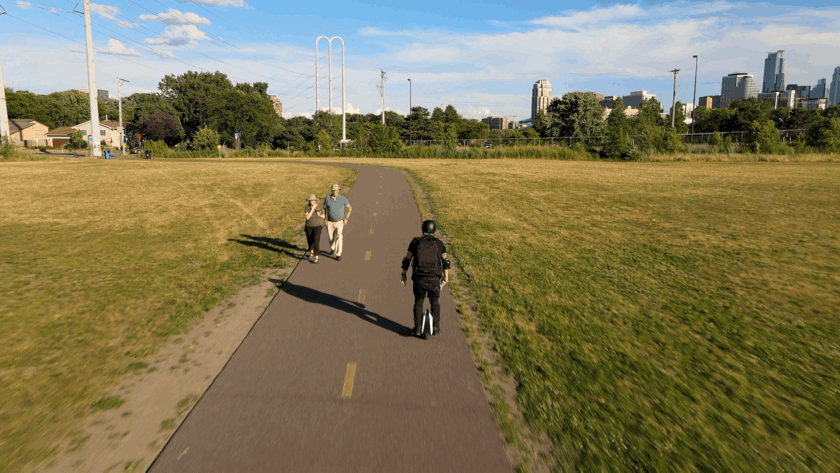 I'll leave most of the explaining/rambling for the VLOG itself, but this was my first time pairing the drone and EUC, riding throughout my neighborhood. Remarkably, it did great, even cutting through alleyways. Later during the evening, me, @vermillionfox and @guthrie went for a ride on a nearby bike trail. I scared an old couple with the drone. A serious overreaction in my opinion considering this thing was 20 feet high, but as I've said since the beginning, it's the people that make the drone VLOG's so challenging. Really frustrating when all the technology is great. Enjoy!
---
▶️ 3Speak