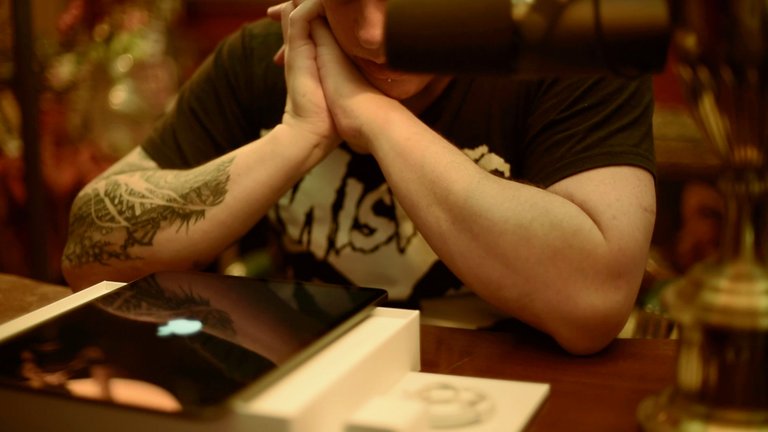 This was an act of attrition to create this five minute video. My day started bad, and got worse in to the afternoon. I dropped a ceramic bowl on my thumb, reacted in agonizing pain and accidentally tore the face off my Apple Watch. Setting up the cameras, mics and lighting for this unboxing video was arduous and stressful, but there is something important inside, and that was worth trying to capture and talk about. How bad can your day be when there's new possibility of art?
This is the new iPad Pro. Just released a few weeks ago. I sold some liquid HIVE around $0.96, and after doing some design and illustration work for @eos.detroit, decided to keep moving forward in investing in myself. I have a previous, third generation iPad Pro which will be passed down to @vermillionfox, and her second generation iPad Pro will be passed down to @guthrie. I didn't direly need this device, but they downward beneficiaries are something I feel good about.
The main attraction for me is the improved camera module on this device. Many of the quarantine distance shoots I've been posting, especially the process videos, are shot with my current iPad set up as a documentary camera. This upgraded camera set and the possibility of the LIDAR sensor is very cool as well. I'm almost burnt through my savings and the spending is going to stop soon. Once the quarantine shoots are done, there may be one more big purchase on the horizon.
---
▶️ 3Speak