This is my introductory post. I've been hearing this platform for a while now from a friend but I am not well-versed with crypto and blockchain, however, I hope to improve myself and my knowledge hence here I am.
About Me
You can call me Wheein. I am a graduate of Industrial Engineering but honestly, it is not the course that I wanted to take. I fell in love with Accountancy during my high school years though I don't remember why. I aspired to be an accountant but I don't want to burden the people who pay for my education so I never pursued it. They straight up told me to take Industrial Engineering in a local university which would be way cheaper than taking Accountancy in a university in the city so I did. Did I end up loving it? I tried. It is a beautiful profession but it never clicked on me maybe because we were the pioneers for the course in that university so I never really understood what an Industrial Engineer is until I started working. Do I love it now? It is still half-half for me. I am currently working as a Process Engineer for a manufacturing firm. The job is fun but tiring. We solve problems on daily basis. Problems that are caused by people, by machines, by material, or simply by air. Yes, air. They are so random that sometimes it is hard to catch up and felt overwhelming. When it does, I sometimes make a mental step back and think that no job is easy. Each job always has its perks and I shouldn't complain cause I have a very good one. I motivate myself this way and it is working so far. Maybe for now, but still, working.
I love gaming. I have played many games before but my top three are Mobile Legends, Rise of Kingdom, and Genshin Impact. These games are the ones that I got really addicted to and actually invested (wasted) money on. I also love anime, manga, Korean dramas, and TV series. I easily get fixated on something and invest a huge amount of my time in it until I get over it like a phase.
I love to think that I'm an optimistic person although I tend to overthink which is very ironic cause I always advise people at work not to overthink. I love to listen to other people's stories so it is nice to know this platform aside from the norms like Facebook, Twitter, and Instagram which is getting toxic right now because of the incoming election in our country.
My motto in life is: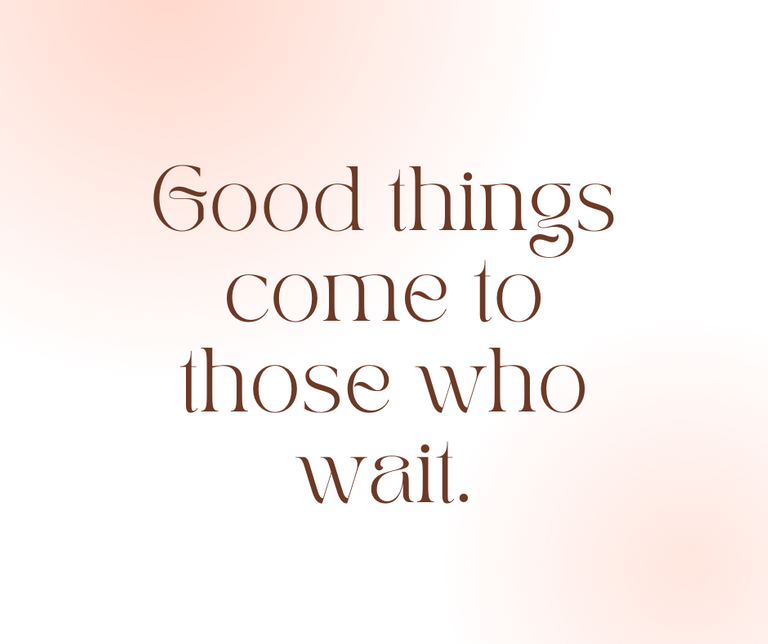 Whenever I am struggling with something, I make this my mantra to continuously motivate myself to not give up and continue to hold on until the hurdle will pass.
Expectations in Hive
I said I wanted to improve myself so I came to Hive. And I genuinely do. I wish I can also share knowledge and motivation with people. Whether it would be about my job as an Engineer or playing games or the series that I watched, I hope I can meet and talk to a lot of people who shares the same interest that I do.
Thank you for reading this blog and I hope I can somehow connect to anyone of you.
Have a great day! 😊