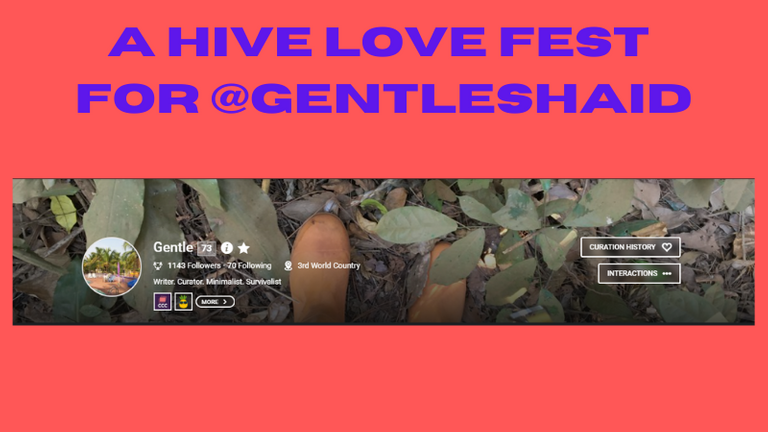 One of the things I swore I wanted to do on this blockchain after my last 30 day long hiatus was to help others more. Well, my first chance to do so just hit me in the head like a Mike Tyson punch.
Not sure how many of you follow or know @gentleshaid, but I have for a while. He is one of the few who regularly engage and manually votes on my blog posts on this blockchain and doesn't just auto-vote without even reading a headline for the curation rewards.
He posts content about STEM, Nigeria, his travels, work, and all kinds of other topics regularly. He engages, interacts, and brings VALUE to the SOCIAL side of Hive. He is the type of community member we need more of.
Recently his laptop has taken a dump. He uses his laptop as his income source for his family and Hive is a major part of that. If the Hive community is what it says it is, then I am asking for us to all take the time to throw a little Hive love toward @gentleshaid like he does to us on a daily basis.
All rewards from this post is going to @gentleshaid and I ask you take the time to send at least 1 hive, if not more if you can afford it, to him as well. I sent some earlier because he means a great deal to me on this platform.