Assalamu'alaikum, wr. wb
Hi all HIVE Blog friends, may we all be given health by Allah SWT amin. Today is my first post, allow me to introduce myself first to all my HIVE Blog friends. I got to know this HIVE Blog from my friend named @flamego who suggested me to study, learn things about this HIVE Blog which I am now impressed to learn more about. Thanks a lot to @flamego.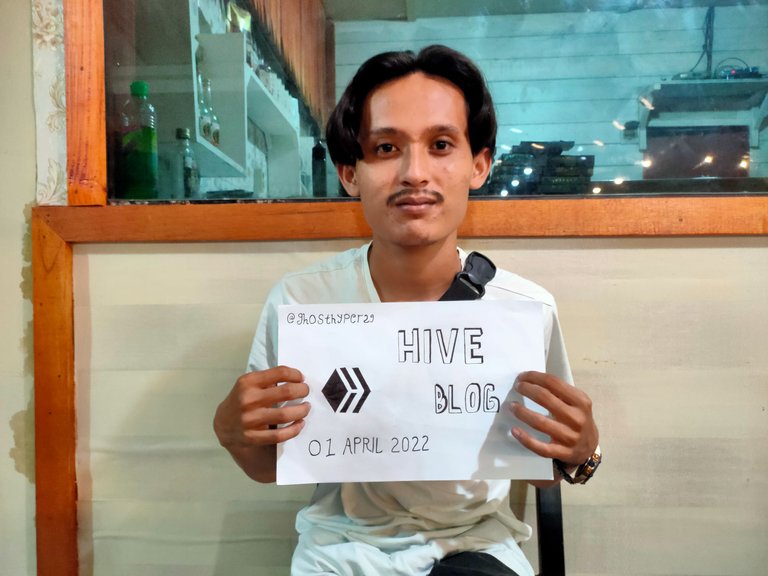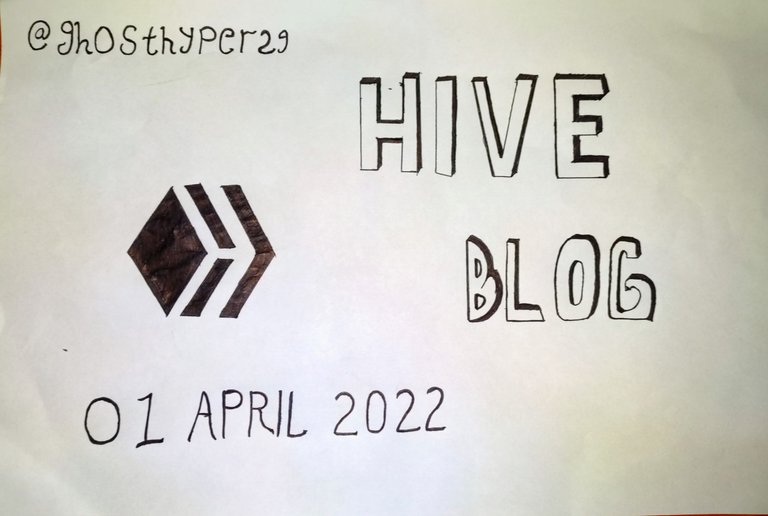 My name is GhostHyper29, I was born in Indonesia, Aceh province, Lhokseumawe city. I am the fifth of five children. The order of my family names is as follows ;
Taufik. A ( father ) ( late )
Azizah ( mother )
Fajar Moeslem
Fitriansyah Poetra
Ajhas Jumadi
Syamsul Qamar
Fathurrahman ( @ghosthyper29 ).
My education history ;
Public elementary school 8 Lhokseumawe
State junior high school 7 Lhokseumawe
State vocational high school 1 Lhokseumawe
( Computer network Engineering )
Lhokseumawe State Polytechnic
( Mechanical engineering )
For now I'm a freelancer.
Speaking of hobbies, I like music, games (streamers), football.
Based on the picture below is the moment when I played the Apex Legend Mobile game along with match statistics.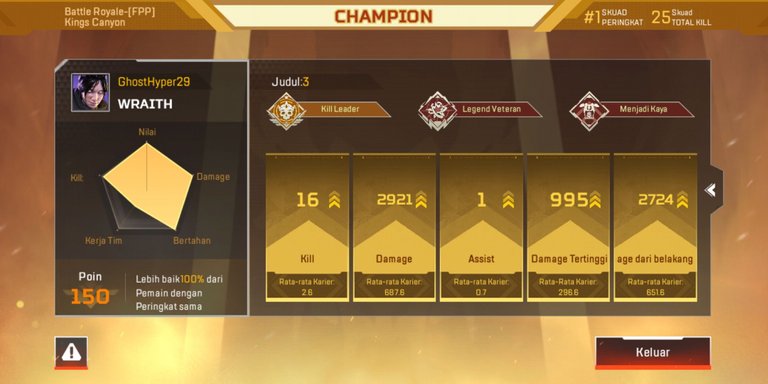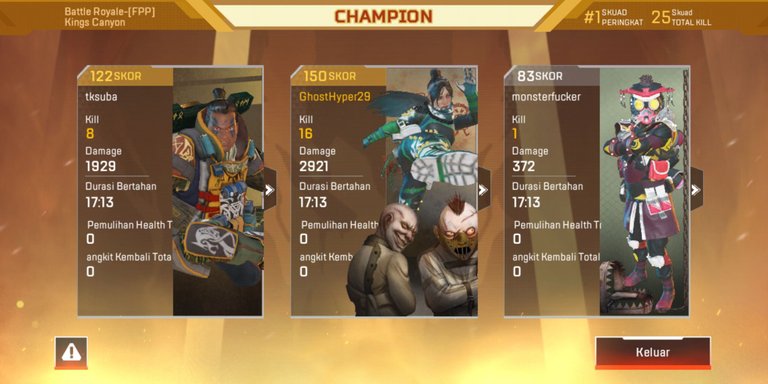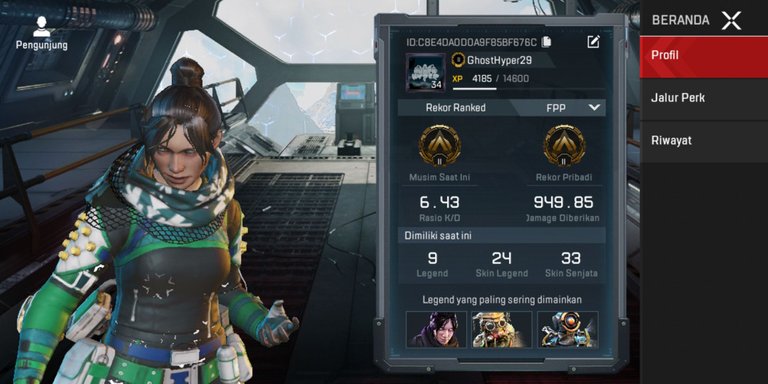 I think that's enough for my introductory session, I'll end with Wabillahi taufiq wal hidayah, wassalamu'alaikum, wr. wb.