Lately am learning all sort of new things. Was it the word "Piffle" two days ago, yesterday it was "Golden Hour". Didn't realise we have so many different names for particular time-a-day: Magic Hour (the hour with the sunrise in the middle), Blue Hour (the hour before Magic Hour), Golden Hour (the hour with the sunset in the middle). Seems to be related to photography, which I can understand since the time around sunrise and sunset can create beautiful colours and colour combinations making it possible for any amateur photographer to create super duper shots!
But no; Photography had nothing to do with my encounter with "Golden Hour", but ALL to do with a group of Dutch music fans launching a new project titled... Yep, you got it! Golden Hour.
But before going further towards Golden Hour, first...
Drive-Thru Music & Entertainment Festival
A great innovation in music universe is brought by the one and only permanent music festival "Thuishaven". Why permanent? Because it has its own festival location with a year round license for outdoor events and hosts a day of music and entertainment every single Sunday.
Obviously, in the lockdown period we are in, no such outdoor events happening anymore. Instead, the first ever Drive-Thru music event will take place (website). They allow guests to tour the festival area with their cars; Order drinks and food from the car; Watch entertainment acts while staying in the car; And listen to the live sets played by a collective of DJ's.
Two days of Corona style Fun!
Click the image below to see the event information. When you are in my little country the Netherlands; You love music; Don't miss this event.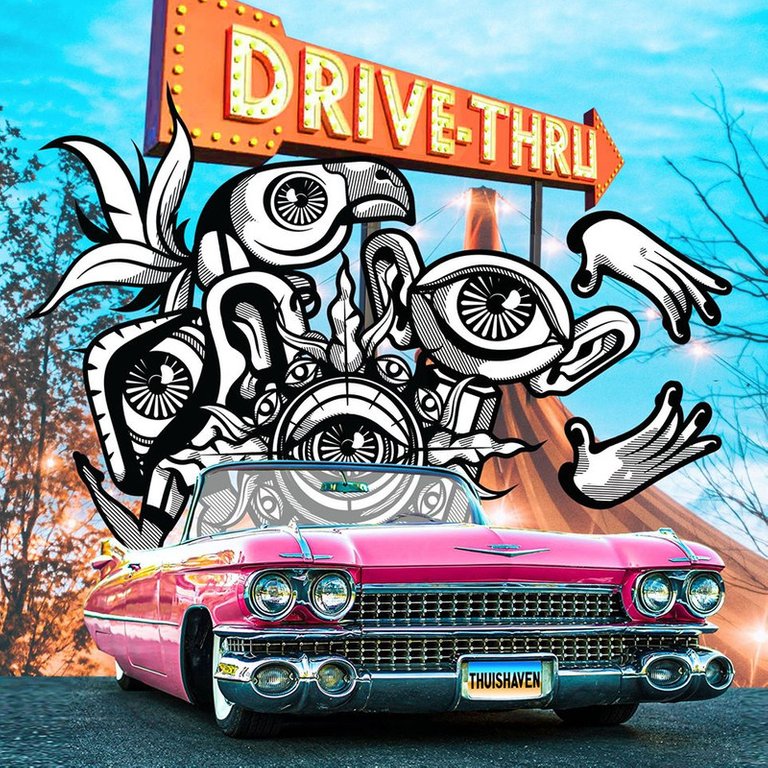 With the continuous lockdown all artists have nothing else to do then spending time in their studios, working on their new releases, live streaming a set or two, three or more. No gigs whatsoever (except the ones playing at the Drive Thru festival this weekend). Though this situation may not be that great for many artists, the situation we are in also drives new and more innovative ways to 1) support artists, 2) enrich the lives of music fans, and 3) transform the digital world to become more personal.
What is the "Golden Hour" project?
However not a normal one; It's essentially a long interview with a single artist; With the length of two hours; Streamed live starting an hour before sunset and ending an hour after sunset. The artist is invited to talk about his career, how it started, what triggers him/her, who and what inspires her/him and so on and so fort. All combined with the artist playing tracks to support the interview.
Yesterday one of my most favourite electronic artists Steve Rachmad was the guest. Though I know a fair bit about the why, what, when, where of this guy; I had a great time! Numerous cool tracks where played; Quite a few remixes of some greats songs from the 80s amongst them. Loved the Kate Bush edit/remix (heard that one for the first time)! And obviously, the Maurizio records towards the end!
Get a cool drink; Find a cosy place to chill; Start the (recorded) stream by clicking the image below; NJOY for the next two hours (obviously the interview is in international language English).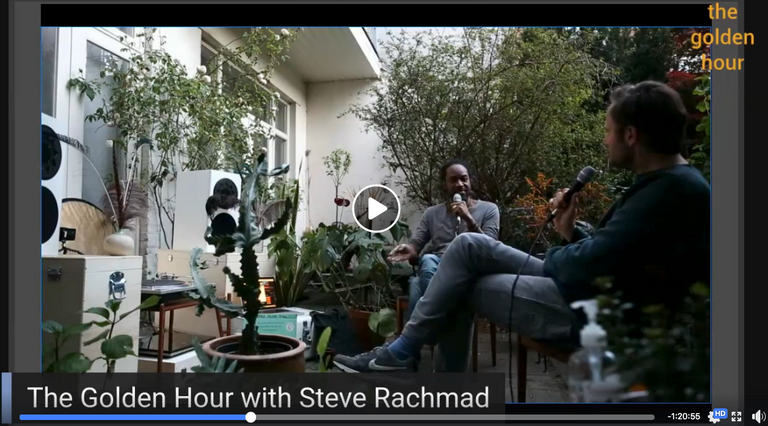 Spin Off for HIVE
How cool would it be if we can have this style of interviews around our own blockchain? For instance, can @threespeak integrate Facebook live streams into 3Speak service to extend the most used live stream service in the world to our crypto and blockchain world?
I LOVE the creativity of People and Organisations!
Don't You?
a HIVE original

qsounds music library with more than 300 entries | A...K | L...Z |
hive curator for illuminati-inc / c-squared / c-cubed