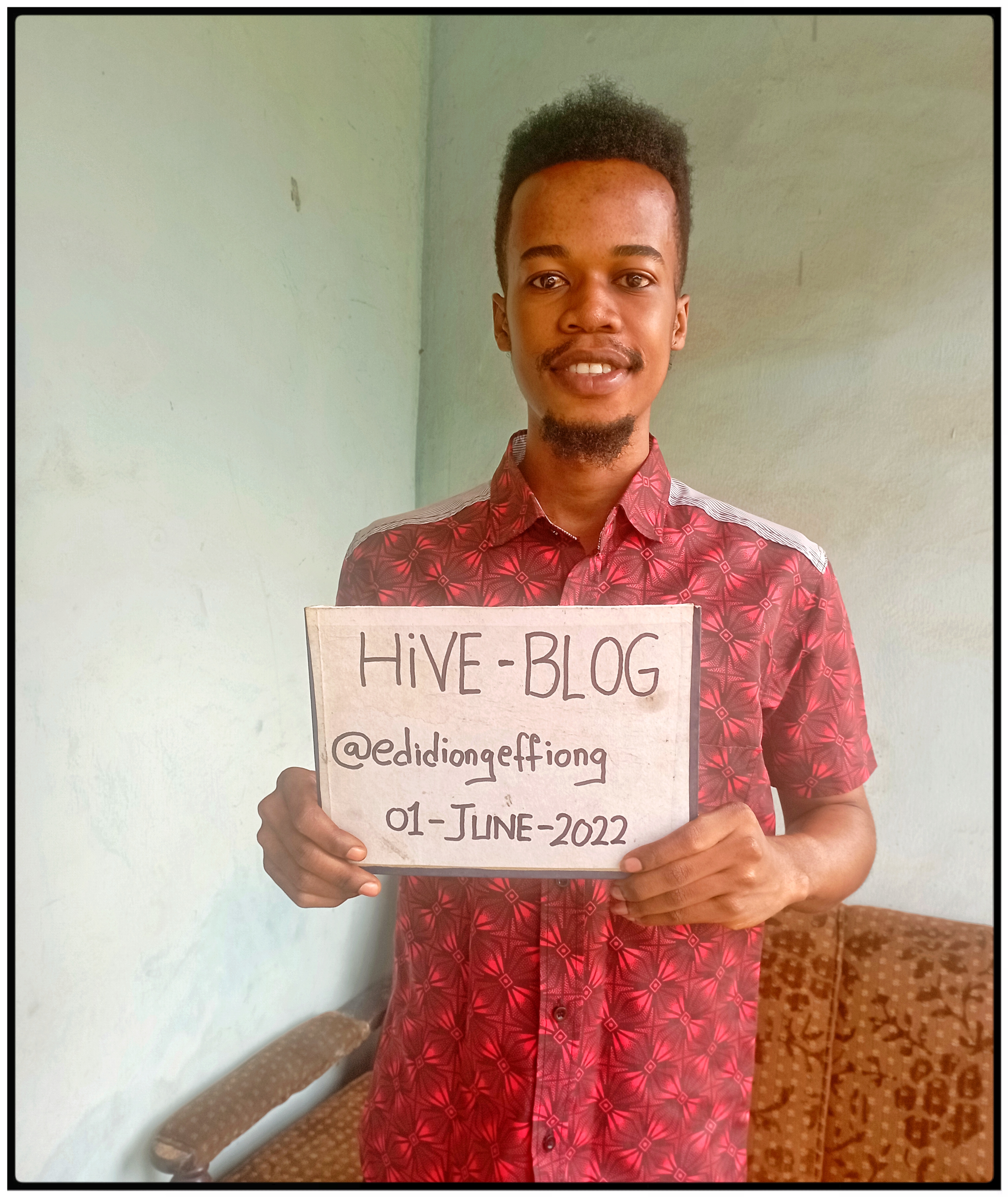 My introduction photo
INTRODUCTION
Hello Friends, Honestly i am happy to be among this wonderful and inspiring community in HiVE platform.
My name is Effiong, Edidiong Emmanuel, am 23 years old and am from Utit uruan in Uruan Local Government Area in Akwa Ibom State, Nigeria.

EDUCATION
I'm a student of the University of Uyo in Akwa Ibom State, Nigeria. My course of study is Building Technology.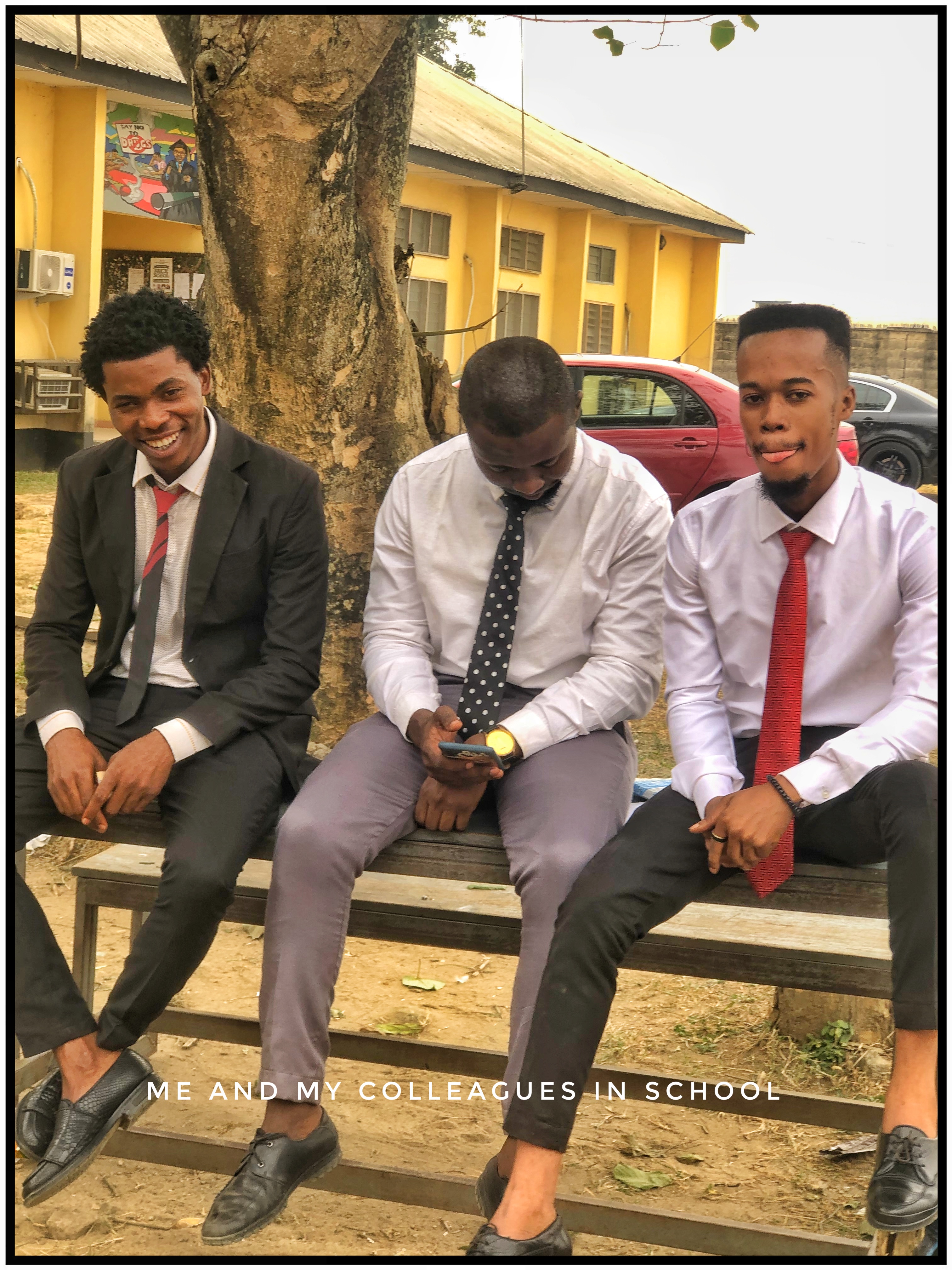 Inside Campus

HOBBIES/LIKES/DISLIKES
I really love working-out( especially during the weekends ), Traveling, Cooking( especially what i love eating ), and i also draw and make some craft work( with carton ) when i have nothing doing.
My favorite food is fried or boiled potatoes with any kind of sauce, and i like watching movies especially series and i also like listening to naija songs especially when i'm working-out.
I don't like bitter leaf soup and i also hate lies.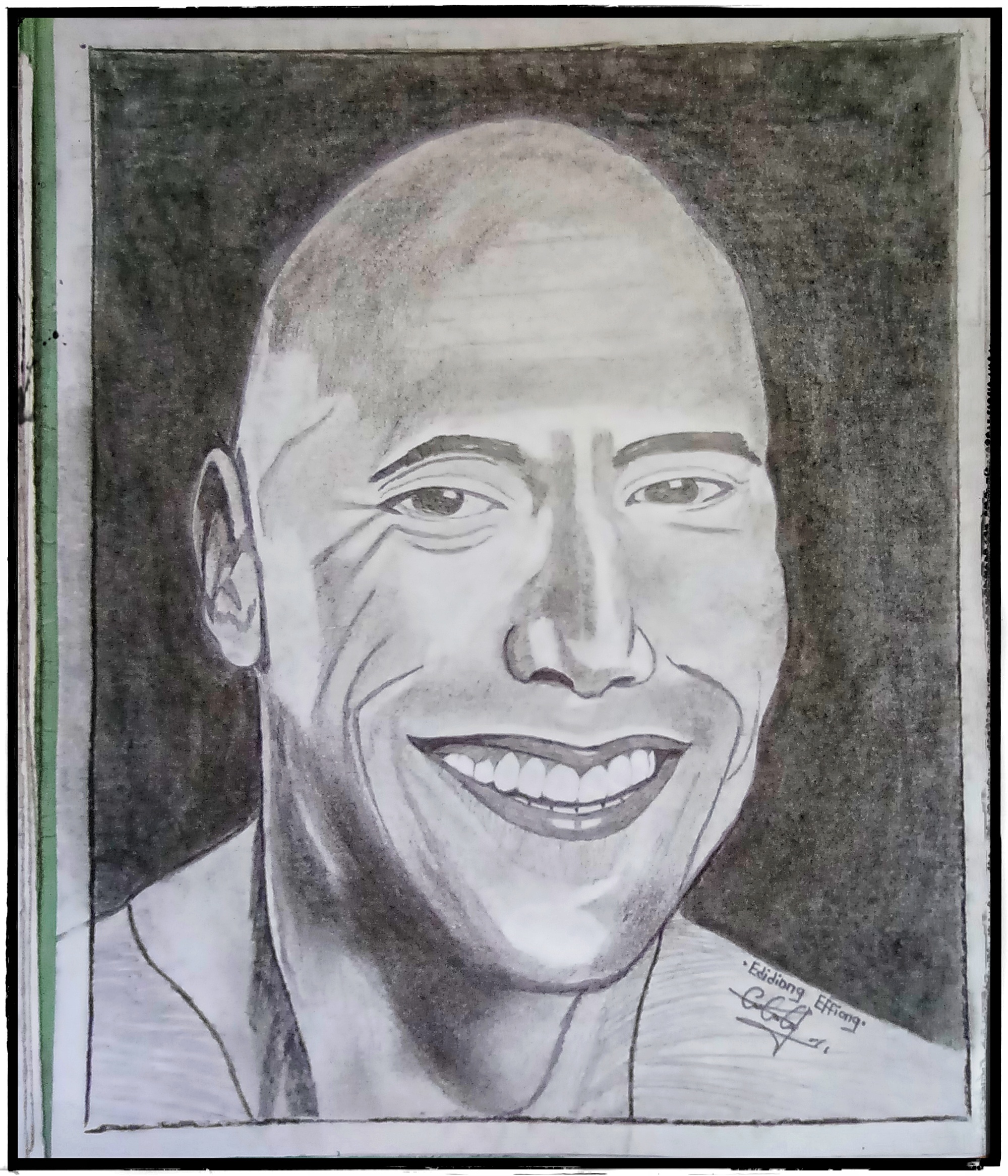 My drawing(Dwayne johnson)

HOW I CAME TO KNOW ABOUT HIVE
Actually i was just on my own when my friend walk up to me and said " Guy i for like make you sign up on Hive" i was really confuse cause i didn't know what he was talking about, the first thing that came into my mind was the Bee-hive lols.
Then he sat me down and explain everything to me from the beginning to the end.
I really thank God for everything, and i also thank my friend @dave-estates (though i call him Snr man) for introducing me to this awesome Hive platform.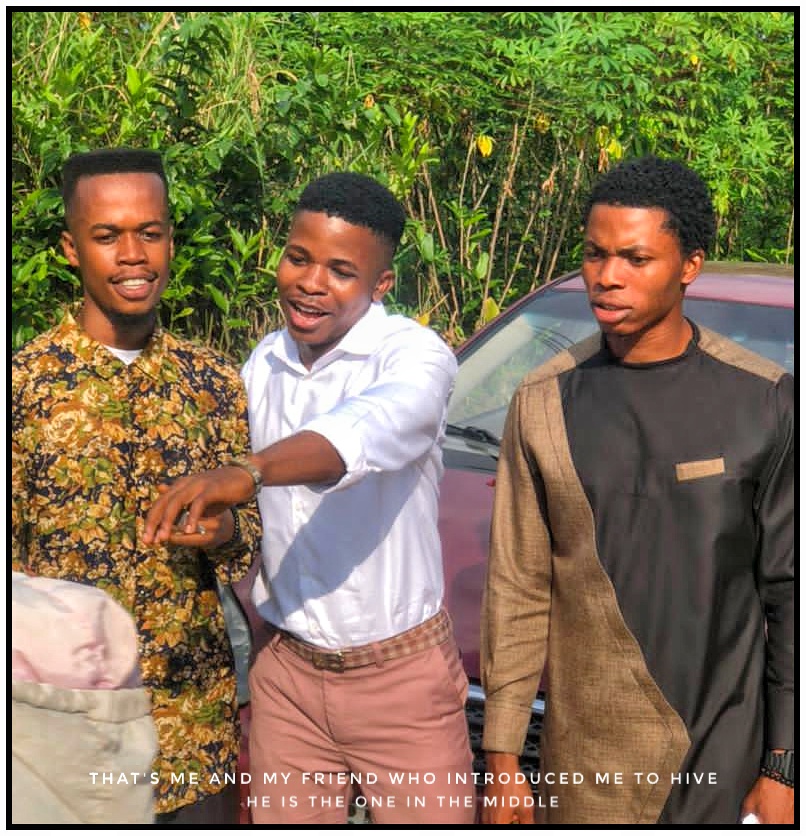 My Friend who introduce me to #Hive

I am really happy for the opportunity, though i don't really know everything here in hive, but am ready and willing to learn and contribute to this platform.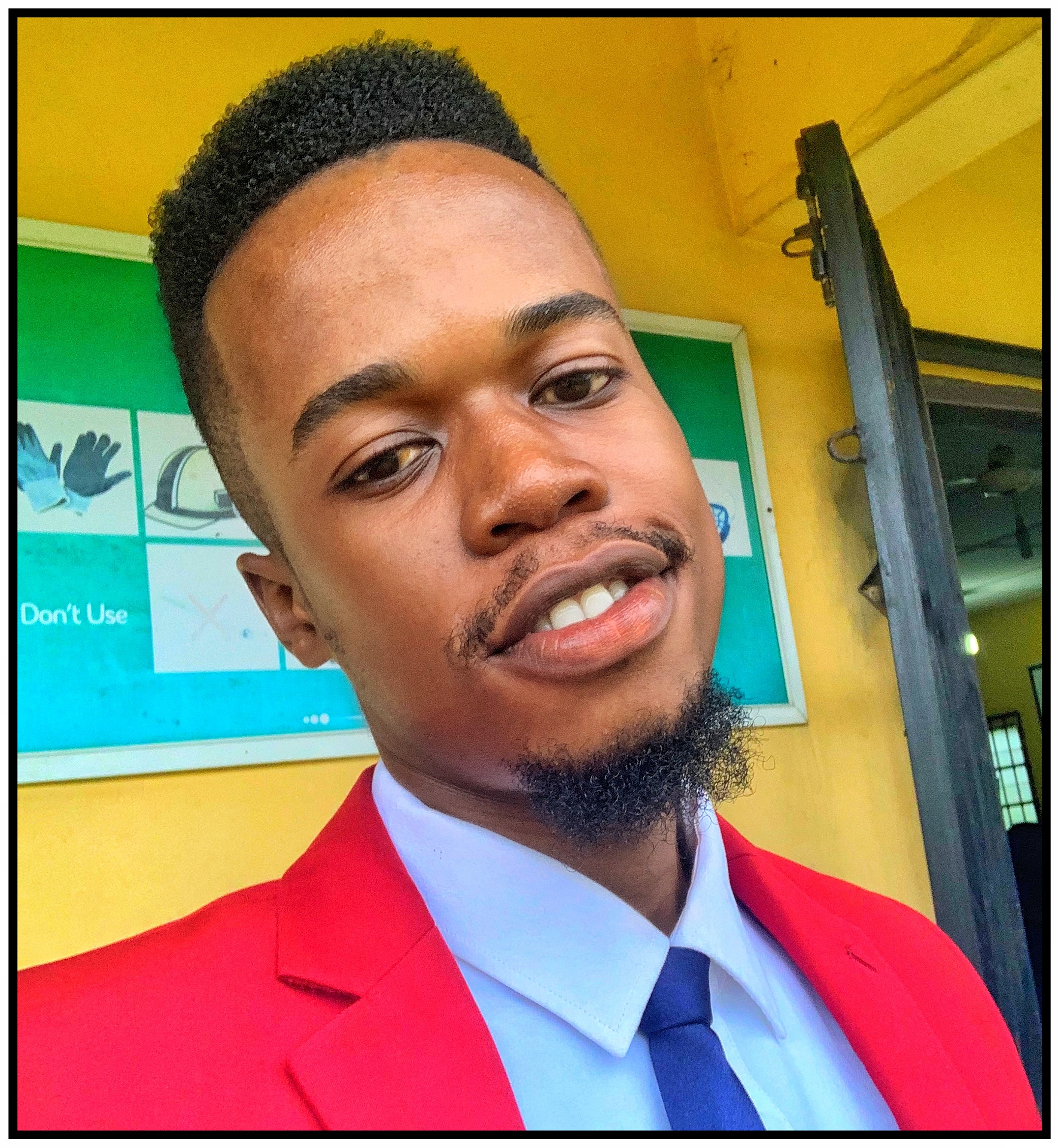 @edidiongeffiong
I can't regret being a part of this great Hive platform.
Thank you all for reading my first post in Hive, God Bless....❤️

Pictures info;
Camera: Redmi 10 and iphone 8 pro
Edited with Snapseed
CC: @acidyo @travelgirl