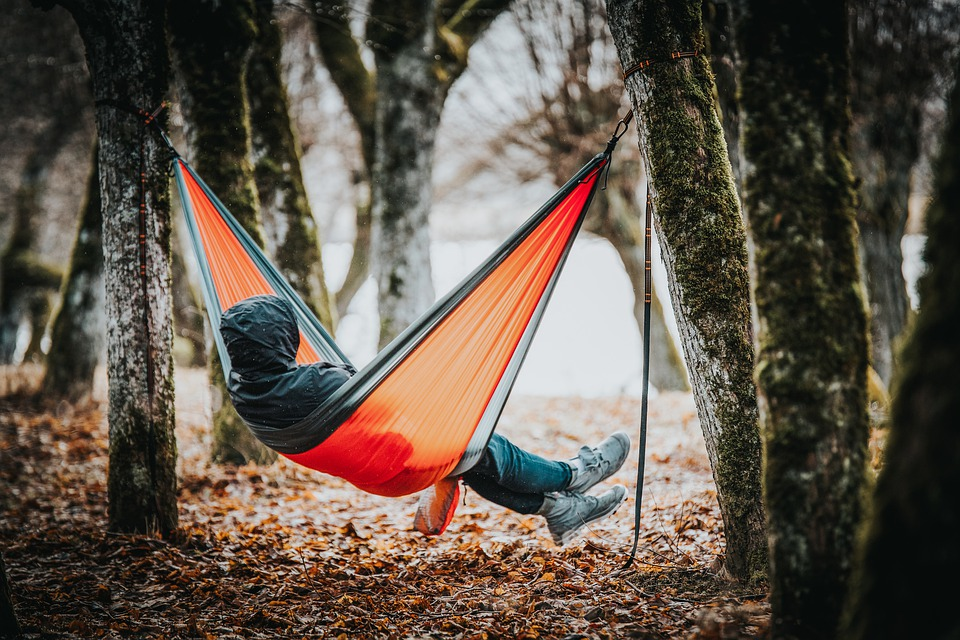 source
The hammock is special and wanted in nature, when you need to calm down in a busy daily life, just to sleep or to relax from the hustle and bustle of everyday life. And it is much used in leisure times, and when people have holiday, and when people are travelling in nature.
"Hammock" originated from a Taino culture Arwakan word meaning "fish net". Traditional hammocks originated in Central America, and can be traced back nearly 1,000 years ago to the Mayan civilization. Originally, hammocks were not designed for leisure, but instead served as protection.
And as with all products, you or I need to use it in ordinary ways, or in new ways and in creative ways. And there have been many discoveries with many types of products in history, and some people are surprised with the history, but we should calm down, and reflect on which history and which conditions there have even been with hammock. Columbus discovered the hammock in the Bahamas, where he stated on the 17th October 1492 that "people were sleeping in nets between the trees". He brought the hammock back to Europe where mainly sailors started using it extensively.
Life is always constant pressures about being conservative and modern, and doing arts or doing things in relation to obligations or to duties you are just doing when being in life as a human in human nature. The hammock came America the first times, and nowadays they are in Europe, and they are in many countries, included for instance Mexico, Nicaragua and Brazil. And sleeping in a hammock has been a way of life for hundreds of years. And we are often placing a hammock in nature between two trees.
The hammock was first developed for sleeping by the native inhabitants of Central and South America. It was also common in what was formerly known as the West Indies (now known as the Caribbean islands). Hence, many people have used the hammock for years to relax in the nature, and we should do what we imagine in nature with our personalities, our capacities and our abilities of being a human. And everything is due to creativity, analysis and for finding known and unknown solutions to problems, and we are using the same way of thinking when being «out there».
But rather than the cozy, colourful fabric options you often see in Brazilian, Nicaraguan, and Mayan hammocks today, these early hammocks were woven out of tree bark. This material was eventually swapped for sisal fibers because it was much more abundant.
Hammocks became an incredibly popular and practical sleeping option because being suspended off the ground provided safety from disease transmission, insect stings, and animal bites during the night.
So, why should any of us try and use the hammock? The hammock is a proven sleep aid, as documented by a recent Swiss study that shows how the swinging motion synchronizes brain waves, promoting the faster onset of a deeper state of slumber. Last but not least, it's a gateway to enlightenment, a philosophy unto itself and a possible facilitator of community engagement. So, when being in the hammock you can think and feel your mind and your brain waves even in stronger ways, and you are a better human after using the hammock, and you collect experiences from the nature in your human body. Everything is about creation and making sense of the humans and the abilities and cognitive efforts to the humans.
Please do follow if you want to keep up with my next article. Any upvotes or resteems are hugely appreciated!
Latest article, check out :
On reading and enjoying Lucky Luke: Being faster than his own shadow!
Sverre Larsen
Kristiansand, Norway
Read about us? // Main page!
Latest content: Travel, Art, Food, Article, Poetry