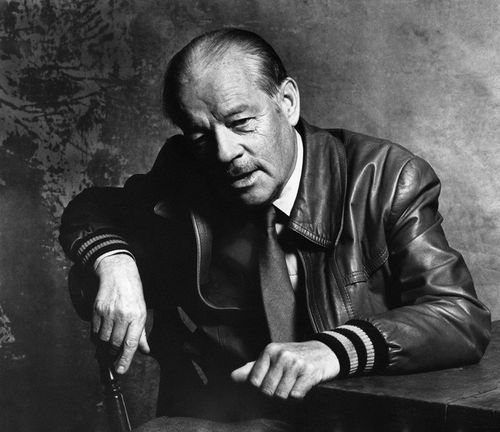 source
We should not dwell too much about the meaning of life, because each of us must find our own missions in life. And life is about making pleasure and having too little pain, and we should enjoy life with all the stories and the adventures that we can find.
Alistair MacLean was born on 21 April 1922 in Shettleston in Glasgow in Scotland, and he was active with writing in the years from 1955 to 1986, meaning that he was an author and a teacher in more than 30 years in his life. He died on 2 February in 1987, and aged 64, and he died in Munich in West Germany. Alistair MacLean was a Scottish guy, and his other name was Ian Stuart. His education level was Daviot local system, Inverness Royal Academy and the Hillhead High School. And he was alma mater for University of Glasgow. And his employers were Royal Navy from 1941 to 1946, and Gallowflat School from 1946 to 1956. He was known for «Thrillers».
We can mention several books of Alistair MacLean, and some of them were: «HMS Ulysses», «Ice Station Zebra», «The Guns of Navarone», «Night Without End», «Fear is the Key», «The Golden Rendezvous», «When Eight Bells Toll», «Bear Island», «Where Eagles Dare», «The Dark Crusader», «The Last Frontier» and «The Golden Gate», «Circus», «Santorini», «Partisans» and many more books. These books are for young people and older people having enough life experiences to dwell with different situations and actions in life. And these books are about social and political issues in affairs at home and abroad, and we should think about the books as thrillers, and they are also spy novels giving much discussion and much to think about in many homes, and these homes are not homeless. Though largely forgotten just now, Alistair MacLean was a best-selling author throughout the fifties, sixties, seventies and eighties. Many people around the world have enjoyed the reading and the thinking about the content in the books from Alistar MacLean. And we are pleased to have such an author with quality and with writing talents outside the normal manners. Alistair MacLean built his books on World War 2 stories and Cold War tales, later branching out in what you are calling more traditional thrillers. More than half of the books were adapted into films, but now it's a rare thing to see his books in bookshops. And several of these films have earned their place in history, and we can mention books like Guns of Navarone and Where Eagles Dare.
Make no mistake: This is a crying shame. At their best, MacLean's tales are ushered along by engaging characters and take place in settings that leap off the page. We can challenge everyone to finish The Last Frontier without yearning for more, or to read his arctic stories. These are about Night Without End, Ice Station Zebra and San Andreas, and these books and events and stories are about without feeling a chill creep into their bones.
Alistair Stuart MacLean was a 20th century Scottish novelist who wrote popular thrillers and adventure stories. His works include The Guns of Navarone, Ice Station Zebra and Where Eagles Dare–all three were made into popular films. He also published two novels under the pseudonym Ian Stuart. His books are estimated to have sold over 150 million copies, makinghim one of the best-selling fiction authors of all time. And therefore, Alistair MacLean's stories were not just taken for reality and daily life, but he made books to appeal to the heart and the emotional life. And we also develop our thinking abilities and good manners of actions among all the stupid things that are possible to do. And the books of Alistair MacLean are going to our fantasy, our imaginations and the life as it is being alone and together with other people in the environments where we are, and the environments which we are facing.
Please do follow if you want to keep up with my next article. Any upvotes or reblogs are hugely appreciated!
Latest article, check out :
On understanding The Da Vinci code to the pleasure of everybody; The thing of determining our own lives, and we should not be engaged with other opinions, but we should use our own opinions!
Sverre Larsen
Kristiansand, Norway
Read about us? // Main page!
Latest content: Travel, Art, Food, Article, Poetry