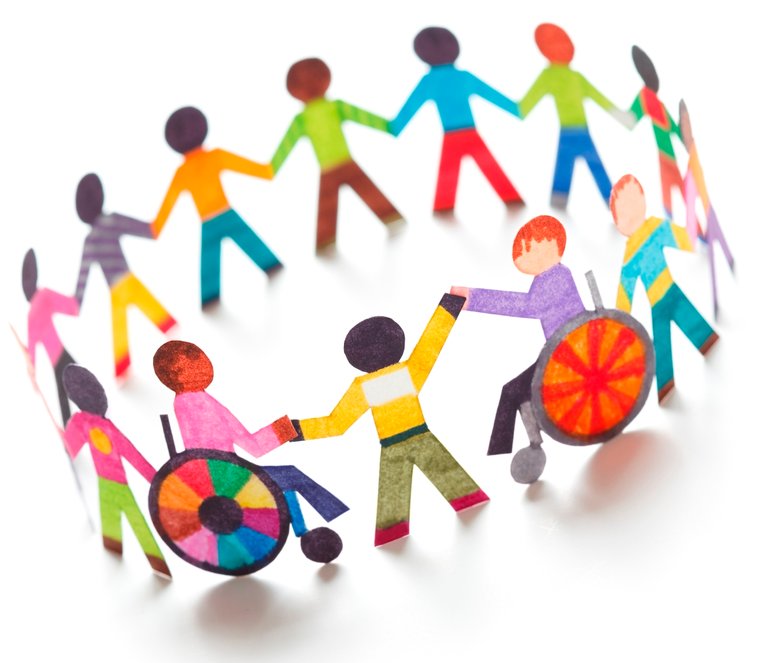 source
We cannot say that some are wrong, and some are right in their views about life. It is God who judges and is the connoisseur of man. And perhaps somebody will be blessed as no one expected. But no institution has the solution of life, and what we are doing different places is just a suggestion of many possible manners to work and to operate!
No church in the world has all the right answers. And one cannot claim anything about the outcome of life different places in the churches the world around. People can be baptized again when coming to a new church, and there can be blessed people in many churches on the worldwide scale. All communities believing in God say that humans have sins, and that the salvation is in Jesus Christ, and we have also theory about the salvation. But we cannot claim some communities to be devilish since God judges. But education and research should do us able and capable of doing many things, and in life we have competence and a free mind to do many things.
What can organizations do when we are searching through all the information that is available on the Internet, and in all the offices in the institutions? They can do something, but they cannot map all the cognition and all the knowledges that deserve attention. In life, we should base our statements on knowledge and not on guessing and not on too many percpetions that do not explain the reality as it should be. Any human in any religion has made a choice earlier in the history of time in relation to where the family should be, and where your friends want to be. No church can claim to have more right than another, and we shall base our opinions and our perception about what we can know and what is possible to understand for any human. Why you have the opinions you have is your responsibility, and the religions have survived because they are individual. But any opinion should be based on good foundation and research at all levels. And in the schools we are doing adaptable things to reality, but you should learn something in the schools, and they are becoming worser if you do not learn to learn reading books. We are learning through the whole life, also a researchers! You shall love yourself and your neighbor as yourself, and any fight in academic institutions should be won by being the BEST candidate to answer all possible questions. And Martin Luther and Erik Pontoppidan knew a lot in philosophy, theology and languages, and all priests in the churches today should at least have a master degree. And that is due to what human nature and nature is, and that we cannot claim any elicitation from our brain nowadays if it is old, and it does not fit the understanding and the framing to people around the world in different religions and churches. You should ask youself what you know and why, and which consequences these opinions really have! We must crack down on foolish opinions and virtue ethics apply. And maybe people you did not know in life will walk together with God and Jesus Christ in heaven, we cannot be sure about all the fates of all individuals in different societies!
And doing different things in organizations is best with reflections and competence, and people can do things with and without knowledges, but you cannot claim any opinion to the world, if it is stupid. And people being professors in religions are engaged with static and dynamic beliefs in the brains, and if we are changing ourselves as much as it is expected, and whether we can do the working tasks properly with creativity and analysis, and giving the organizations the best ways of thinking through all these areas of troubled water!
You should just call the competence environments if you are in doubt, and we are all responsible for our opinions and what these imply! Smile to the world, and you get the smiles back. And be not sure about anything unless you should! We should reduce or eliminate unjustified skew safety at the earth, but we cannot since people have things in their heads, but do not tell anything to anyone, if it is wrong in the sciences and in the literature!
Please do follow if you want to keep up with my next article. Any upvotes or resteems are hugely appreciated!
Latest article, check out :
On being the best handball player in the world: The case of Mikkel Hansen!
Sverre Larsen
Kristiansand, Norway
Read about us? // Main page!
Latest content: Travel, Art, Food, Article, Poetry