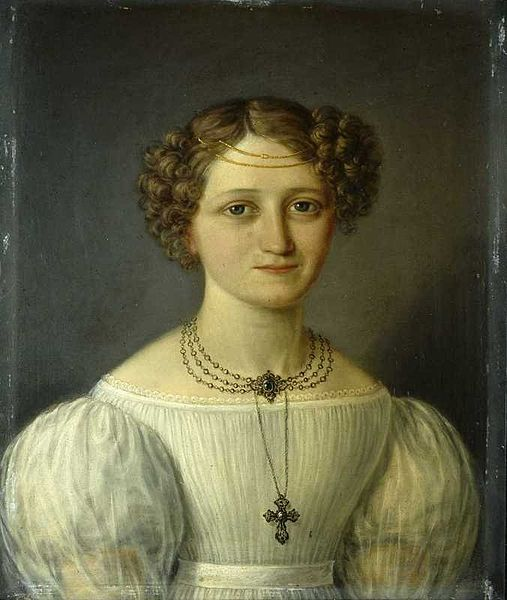 source
Camilla Collett was inspired by the literature, and she also wrote several things, and something is known, and something of it is less known. You have just the faith if you have faith against yourself! And maybe, that is her most known statements of all the statements we find in her life!
Henrik Wergeland was an engaged poet, and much of his writing was about doing Norway even richer in associations and filled with more perspectives than we are usually want to talk about and to write about. His sister was Camilla Wergeland, but she was married in ten years with professor Peter Jonas Collett, and hence her got the name Camilla Collett! Camilla Collett was a famous author, and she has written much about life, women and the human rights that we have when being inhabitant in a country.
Women have fought for their human rights for many years, and we have had women liberation, as a consequence of that. Many people have been engaged with doing the situations in working life better for women, since women for many years have been working in the household with making food and take care of the children. These tasks we should still respect and admire in our societies, but many women have much competence today, and therefore many of them can operate in the same positions as men! So, even though the female body has been oppressed for many years, there is hope in a hanging string. Some females can do the same job as men, and they can also be leaders. But still we have the imagination that men are strongest to do all the tasks that are possible to do in working life!
We should not discriminate anybody, also when coming to gender and the analysis we are finding about what, how and why we are treating the women to be. So, equality among the genders is a nice idea, but it can be difficult to implement several places.
So, what should we think about Camilla Collett today? That she had the ability and capability of giving human rights for the women visible in Norway, but also in countries abroad. Her biggest effort as an author was within the essay genre, but today she is most known for the novel «The District Governor's Daughters» and that book was launched to the markets in 1854-1855, and in that novel Camilla Collett thematize the marriage of love and the marriage of sense. And these reasons are either in isolation or together the ways any marriage is and should be understood. And marriage is perhaps the greatest day in life!
We should always love our established friends, and new friends that are still coming, and we should appreciate our family, and we should try to make our family to move forward in ways that we like and which we value.
We can feel that there are shadows different places on different persons, but this is meaningless. We should be ourselves, and not all other persons although we can be everyone, since we know that humans are living in human nature in nature. We should not undeservedly be stamped for anything. And only the lost is forever owned. So, we should not try to forget things, if there are reasons for it. But it is sad when something has been done wrong!
Please do follow if you want to keep up with my next article. Any upvotes or resteems are hugely appreciated!
Latest article, check out :
On being in the social media: The case of monitoring different persons, and seeing what they are doing!
Sverre Larsen
Kristiansand, Norway
Read about us? // Main page!
Latest content: Travel, Art, Food, Article, Poetry