Hydra Tool is a POWERFUL, ADVANCED, COMPLETE Tool for mobile repair services.
The result of the combination of ideas based on the years of research and experiences in mobile solutions development.
The main goal is to provide and give users the quality and best solutions in the market.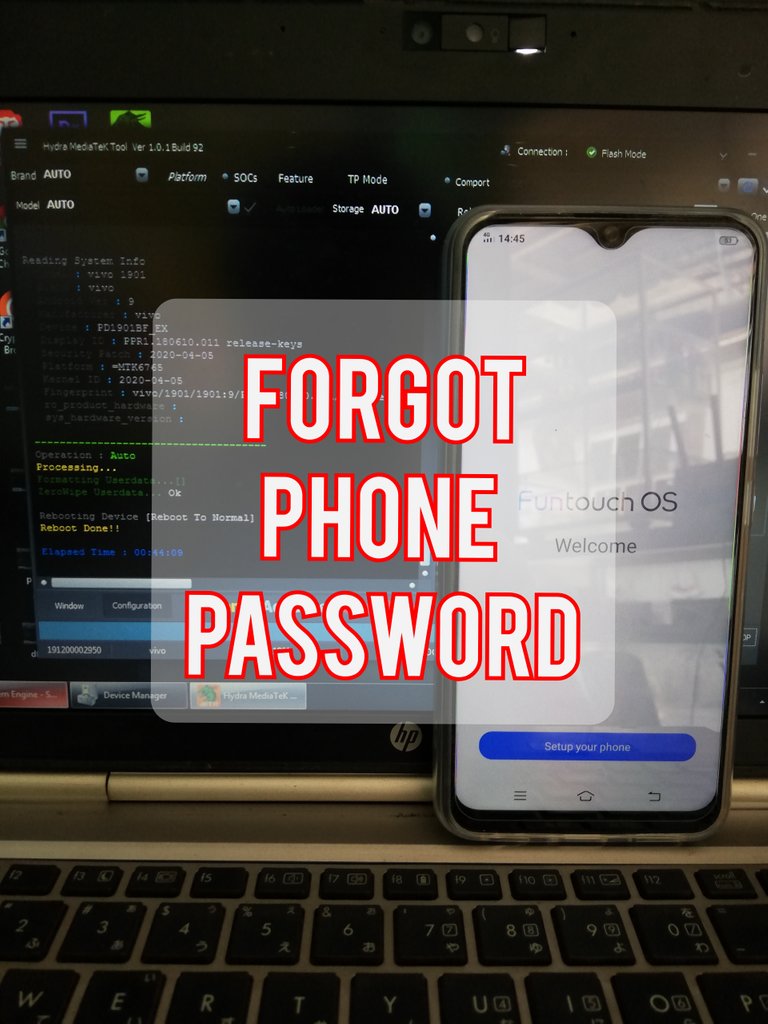 Problem
Forgot phone password, this procedure can also solved pattern lock password, can remove google account FRP on the phone, this procedure also erase including donwnloaded and collected data such as apps contacts messages browsing data.
We have to use special tool and software called HYDRA TOOL purchase the Dongle if you plan to do servicing job for mobile devices, here is the link Hydra Tool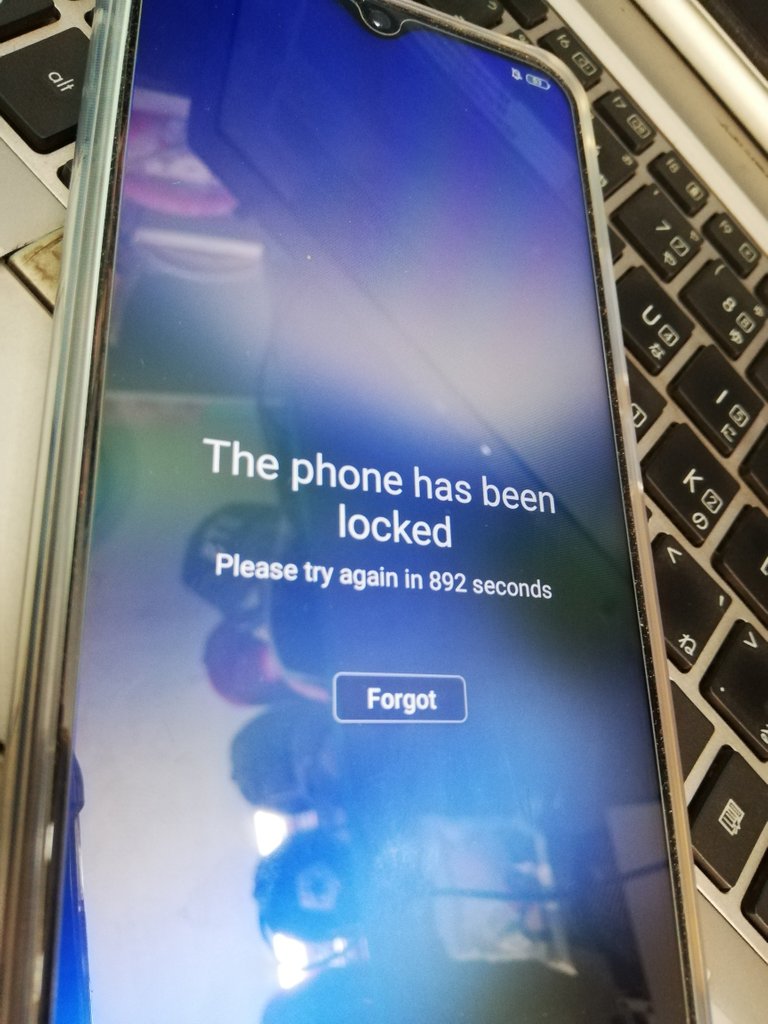 ---
Tools Needed
Hydra Tool
Computer
USB Data and Charging Cable
---
Fully turn off the phone, open the Hydra software, Mediatek Tool, connect the usb cable to the phone and computer then click the read system info, make sure you have driver installed on the computer, if non it will be detected then use and find on windows system update in device manager.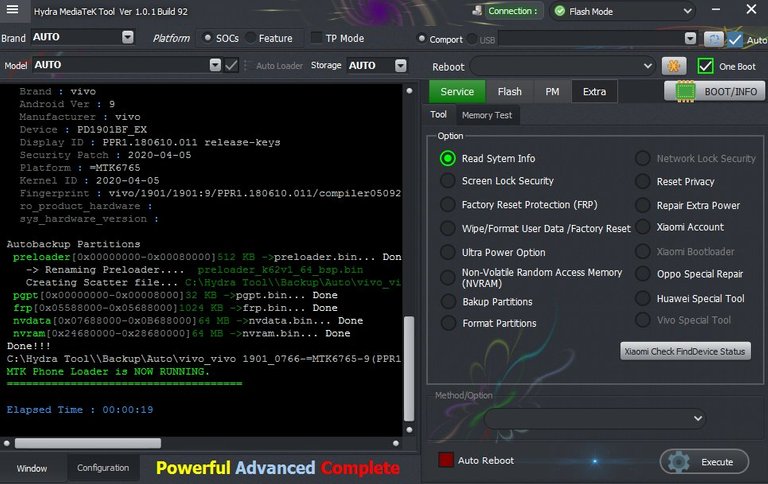 ---
If there is a pop up prompt click yes.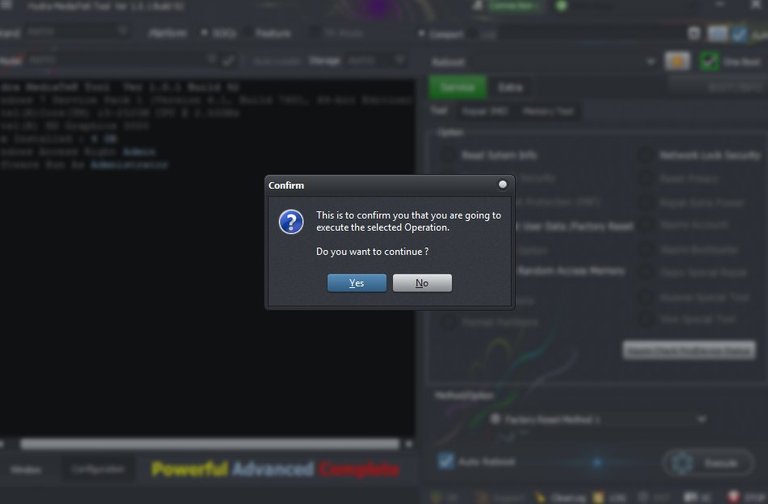 ---
After the read system info, click wife/format user data/ factory reset, check the auto reboot below then click execute.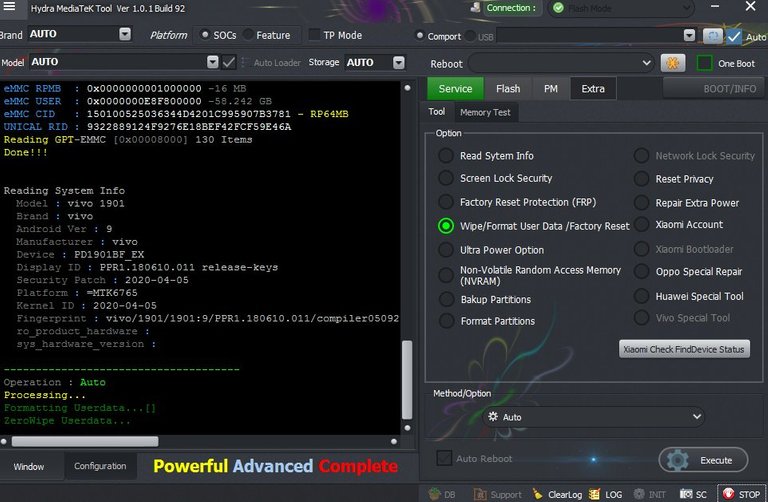 ---
It will take a minute more or less, then it will auto reboot to normal when its done.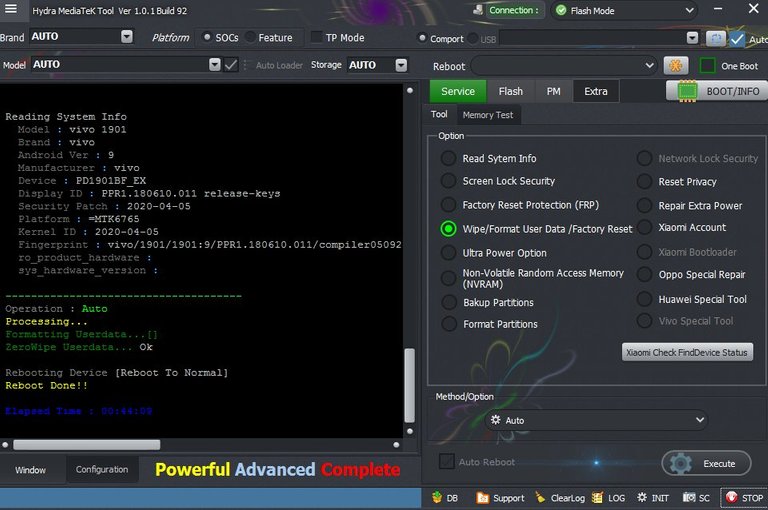 ---
Remove the cable from the phone and computer, after reboot start up prompt will appear on phone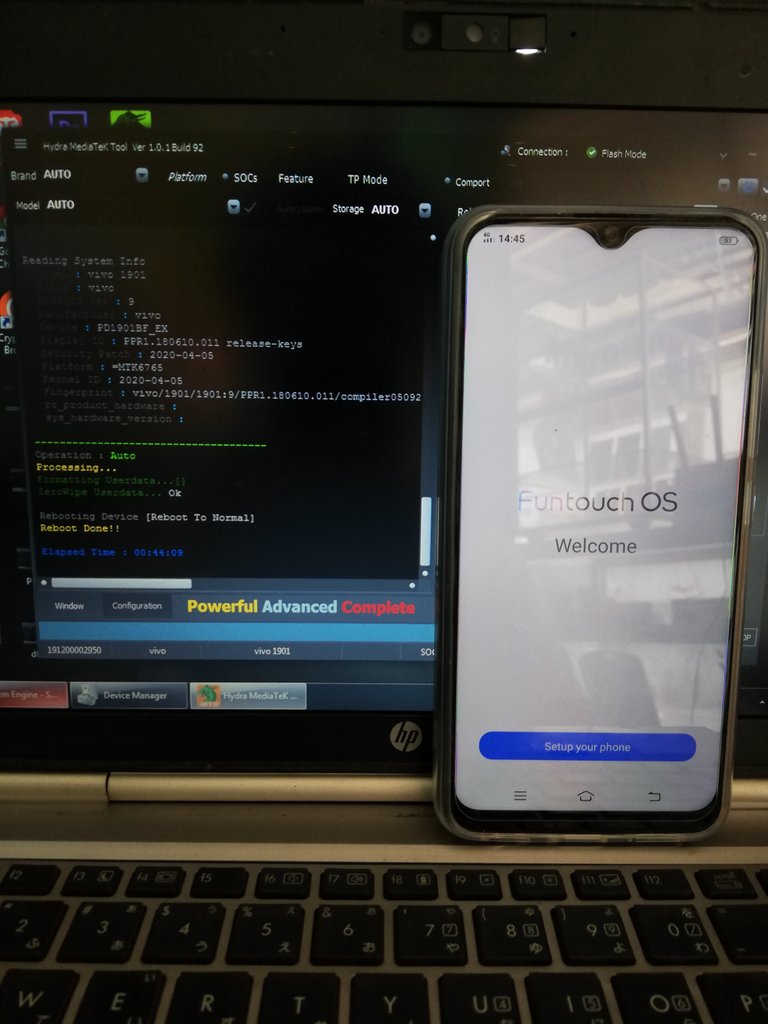 ---
setup your phone according to you desire settings, and enjoy your new fresh phone.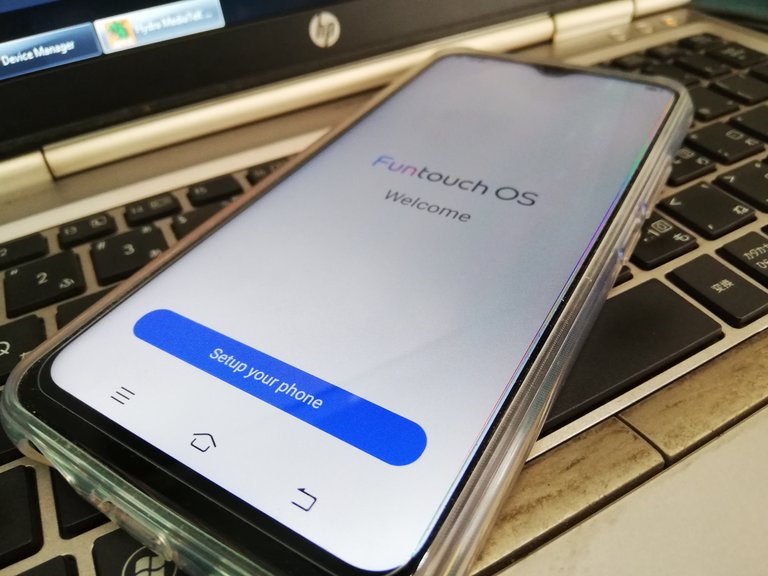 ---
Finished setup, follow me for more guide and tutorial about mobile phone smartphone servicing.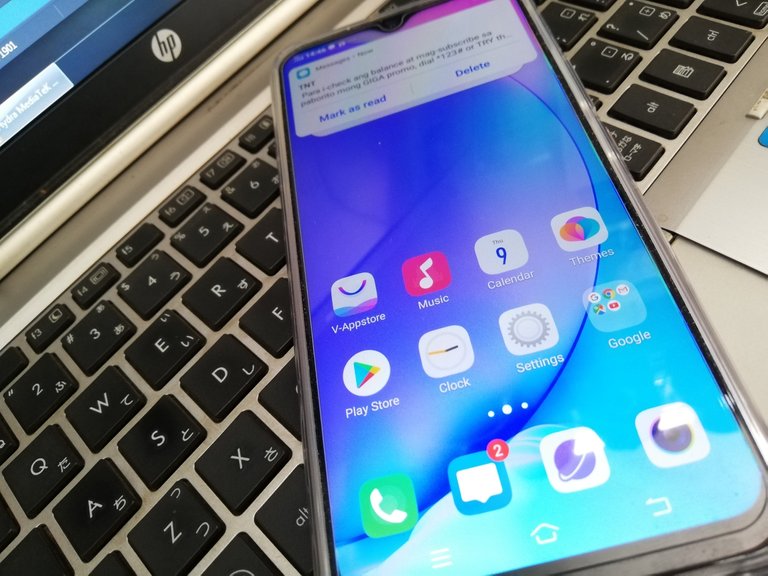 ---
WARNING: This is done by a technician, i am not responsible to any damage of your device if there is a hidden defect prior to the problem.
---
Stay Tuned
@dashand