Those who all are familiar with Github will know that we have a Project Readme file where we give details about the project like what it is about, how to set up and other things.
A Sample Repository Readme of my LetsDisc project.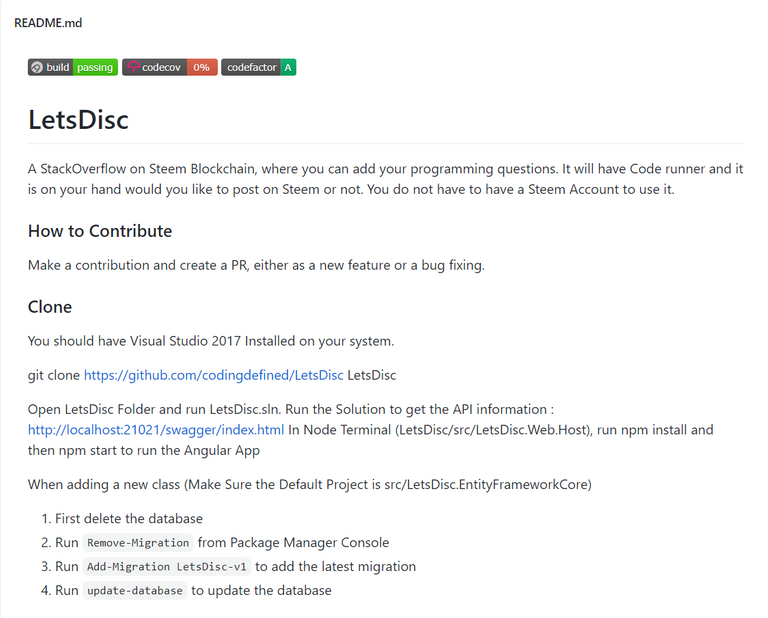 Similarly, just like Project Readme, Github has recently launched a feature which will allow users to create there profile readme which will be displayed to their Github Profile, above the pinned repositories. Since this readme would be written in markdown, people can get really creative in their profile, will be sharing some of the ones I like at the end of the article.
Github is just like an Online CV for everyone, be it a Programmer, Designer, Tester or Project Manager and thus to enhance that CV, GitHub has introduced this feature. This will allow more content to be displayed on the user profile and thus you can show what you really are.
Creating a GitHub Readme is very simple, where we need to create a new repository with the name as same as username. As my username is codingdefined, I need to create a repository with the same name. As you can see below, once you give the same name, Github says it as a special repository to create Github Profile. Note that this repo should be public otherwise it will not work.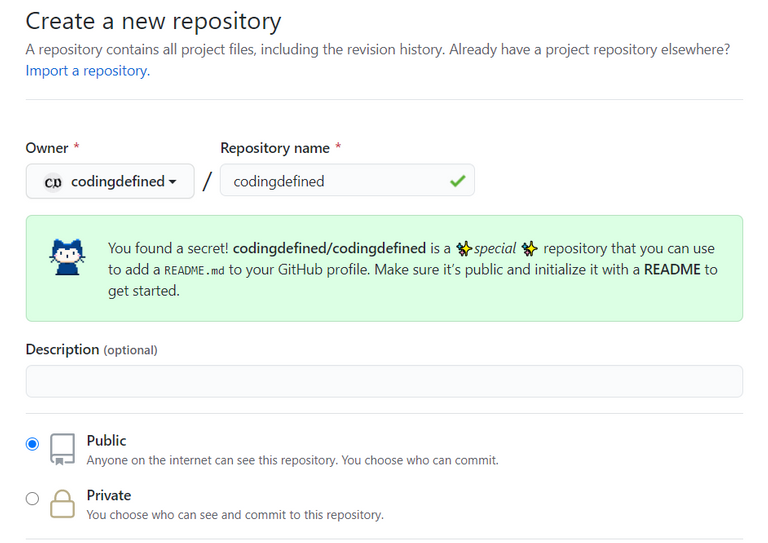 Now in the readme of a newly created repository, you can write whatever you want to show as your profile.
Some of the GitHub profiles I really liked: