Have you ever heard the name Indonesia? Of course, but not all of you have come to Indonesia. Indonesia is a vast country consisting of 17,000 islands according to the latest data collection in 2021. The addition of these islands will later be registered at the United Nation Group of Experts on Geographical Names (UNGEGN) meeting in 2022. Indonesia's population is 250 million people.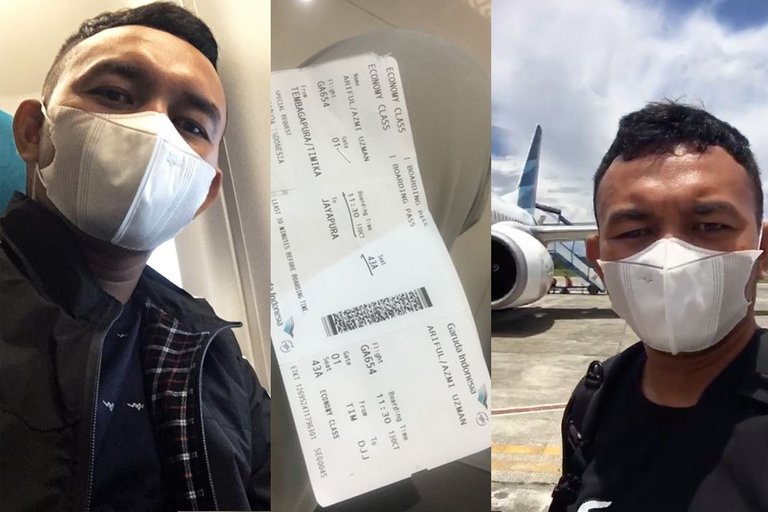 Me, on flight from Aceh to Papua
In this post, I write a short story about my journey from Aceh (eastern tip of Indonesia) to Papua (western tip of Indonesia). A quite tiring flight I've ever done in Indonesia. Because this is my first time to fly there for the biggest sporting event in Indonesia, PON XX Papua 2021 (National Olympic Games).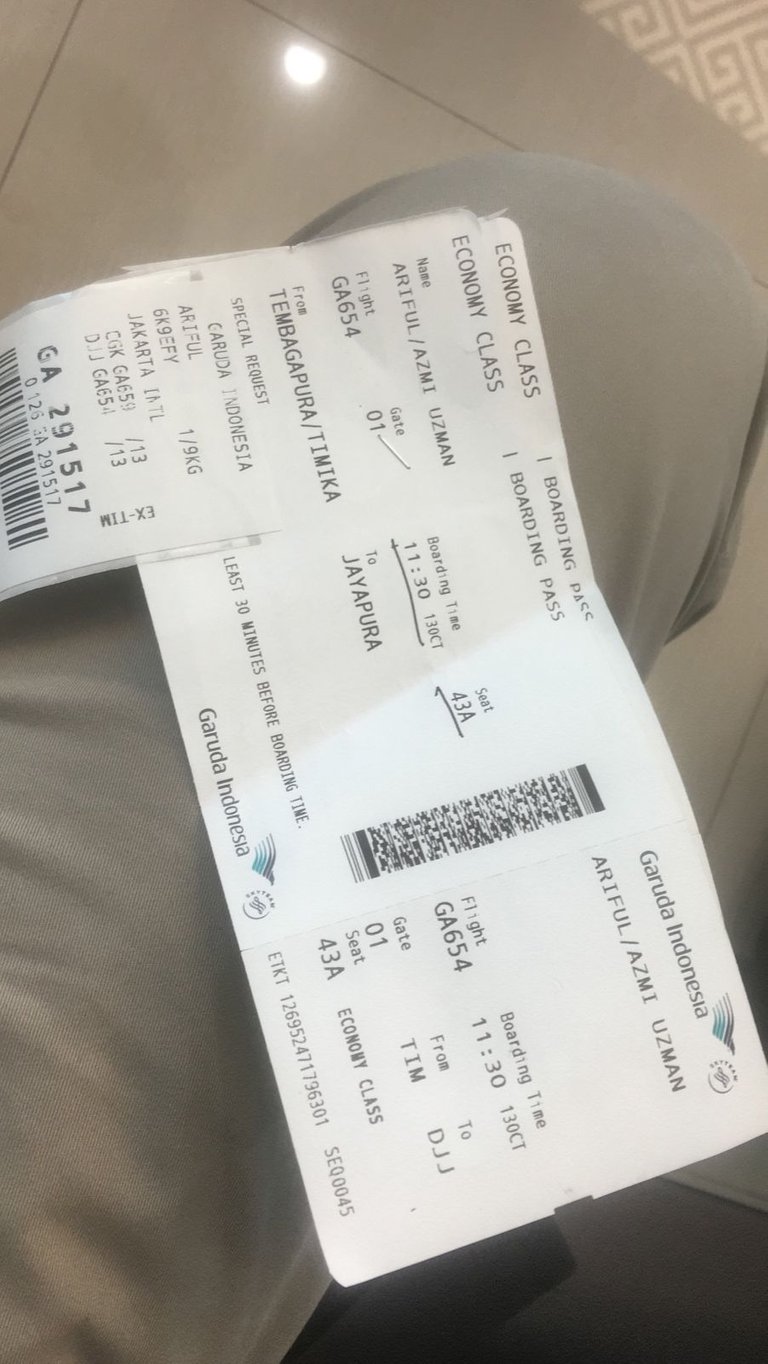 my flight ticket
Indonesia is a country with a very large ocean area. So is the land. The total area of ​​Indonesia is 5,193,250 km². Indonesia's land area is 1,919,440 km². While the area of ​​​​the ocean is larger than the land, about 3,273,810 km². This makes to come to other provinces must use air transportation.
The flight from Aceh to Papua takes more than 12 hours. Just like me to Istanbul from Jakarta, passing through a number of countries in Asia and several in Europe. I flew through Sultan Iskandar Muda Airport (BTJ), Aceh Besar at 15.15 WIB (03.15 PM) and arrived in Jakarta at 18.40 WIB (06.40 PM) for a six-hour transit.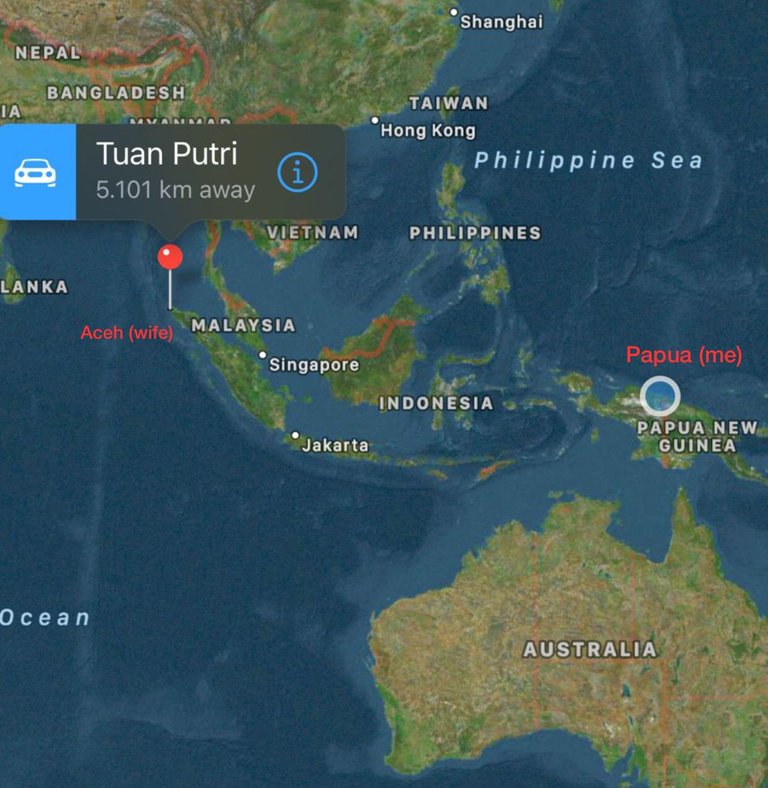 I contact my wife and send location in Whatsapp, its 5.101 km away from Aceh to Papua.
Then, the connecting flight to Papua is carried out at 00.30 WIB (00.30 AM) and arrives in Papua at 07.25 WIB (07.25 AM). This flight uses Garuda Indonesia, which is faster than other airlines in Indonesia. Because several other flights have transited again in Makassar, a city on another island before landed in Papua.
There is a time difference of three hours between Papua and Aceh, as the eastern tip of Indonesia, the sun in Papua rises earlier and the clock is also three hours earlier. When at 07.25 AM I arrived in Papua, I wanted to inform my family in Aceh that I had arrived in Papua, it turned out that in Aceh it was still at 04.25 AM, the sky was still dark.
That is the beauty of Indonesia, a large country with a population of more than 250 million today. Thank you for reading, I hope you also come to Indonesia one day.
---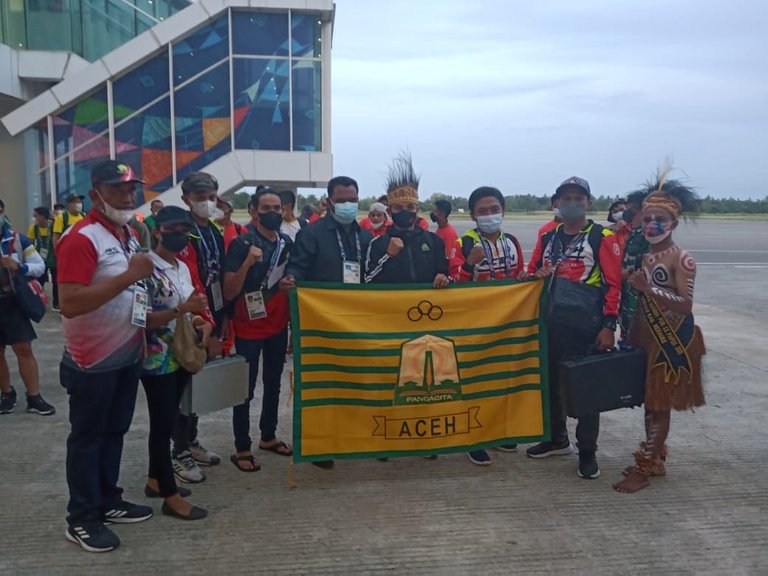 We took a group photo when we arrived at Mozes Kilangin Airport, Papua.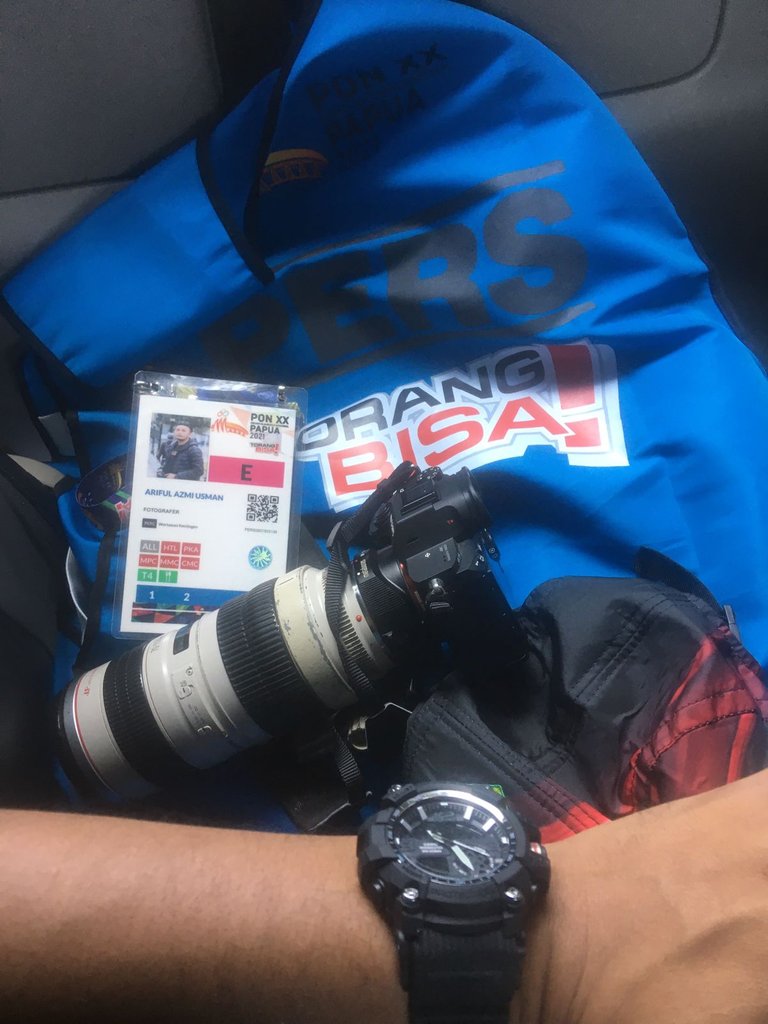 Get ready for biggest sporting event in Indonesia, PON XX Papua 2021 (National Olympic Games).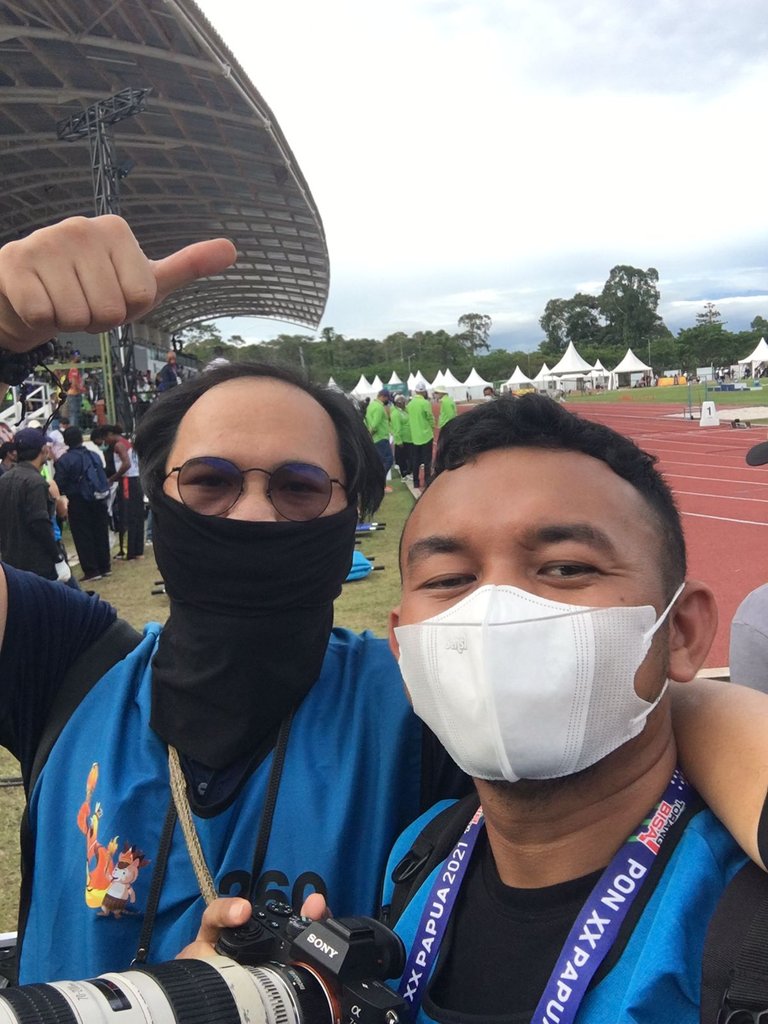 Me (right) and my friend on duty. See you next post.
---
THANKS FOR VISITING MY BLOG