Have you ever camped in the great outdoors, you have most likely been reawakened to the joys of modern plumbing?
Today got me here, on a site work I was privilege to experience the laying of pipes and vents and some finishing touches in the building…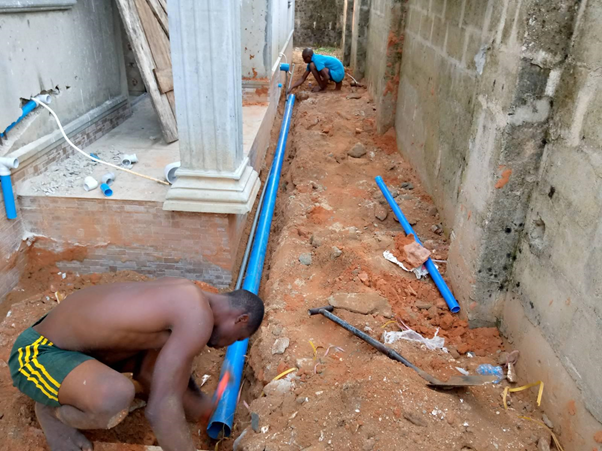 By going without running water, a hot shower, or a flushing toilet, you can fully appreciate how important these are to daily life.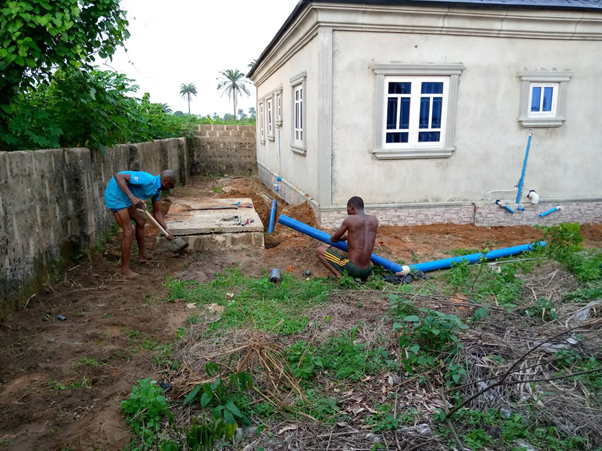 Plumbing, as complicated as it is, is a complex network of water supply pipes, vent pipes, drainpipes and more.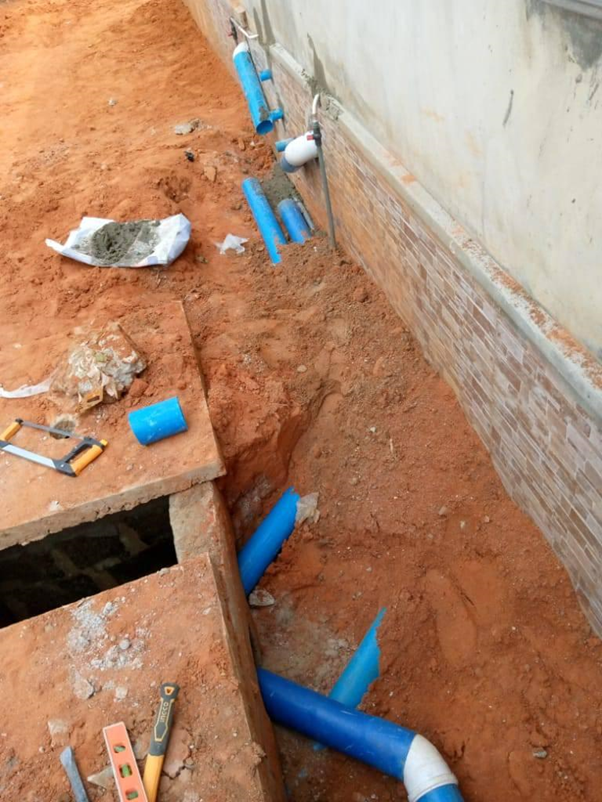 The equipment for this delivery and distribution is essentially a system of water pipes, fittings, service valves, and faucets. These pipes and other fittings are commonly made of plastic, copper, or galvanized iron ranging in diameter from ½ inch to 4 inches or more.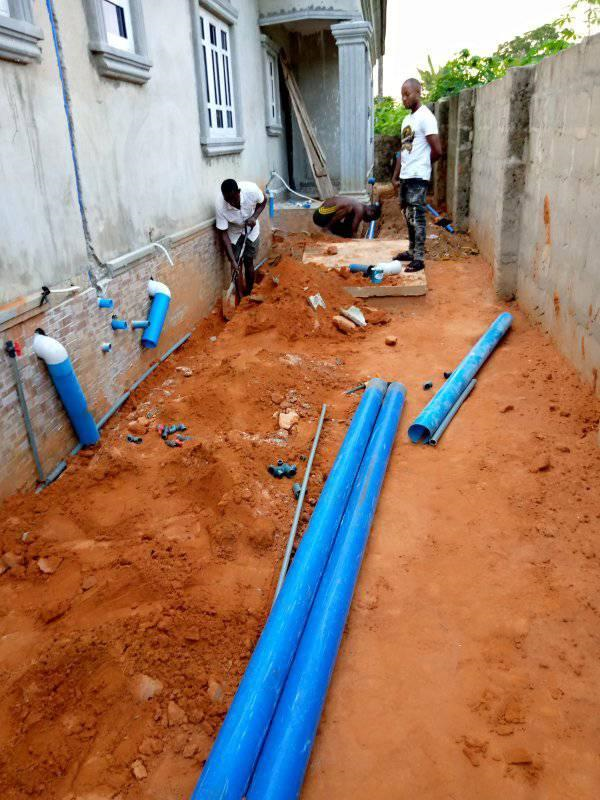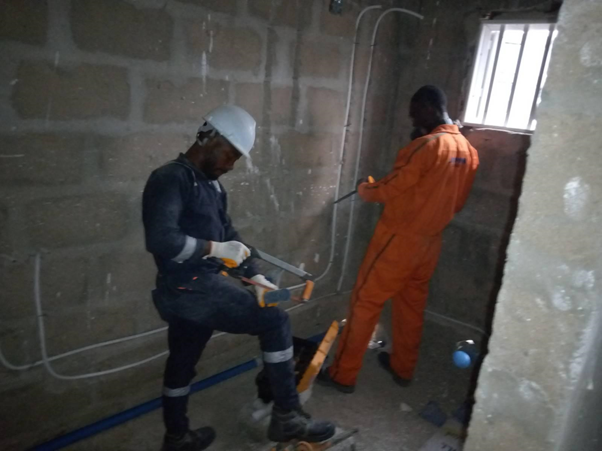 Sinks, showers, bathtubs, and toilets and bathrooms are all about plumbing. The plumbing work that was carried out involved two plumbing systems which are: water supply system (where hot and cold water is delivered to the sinks, tubs, toilet, and shower.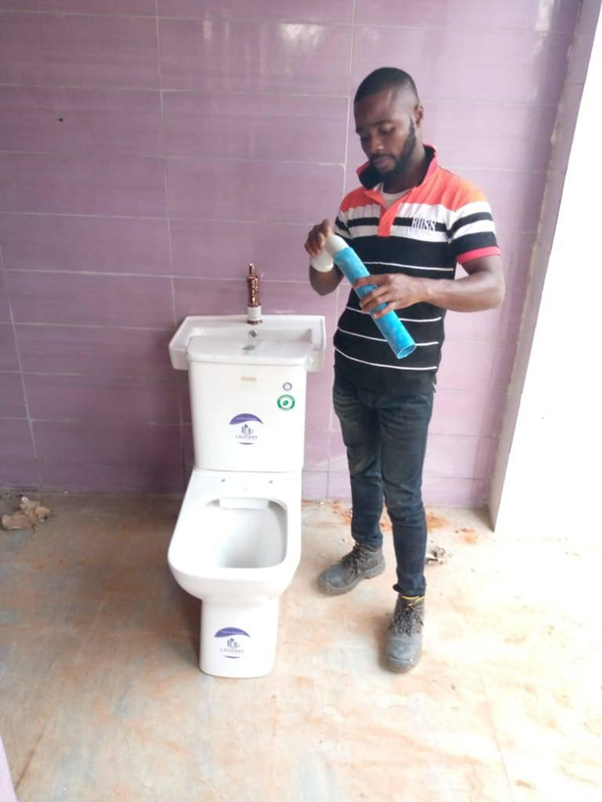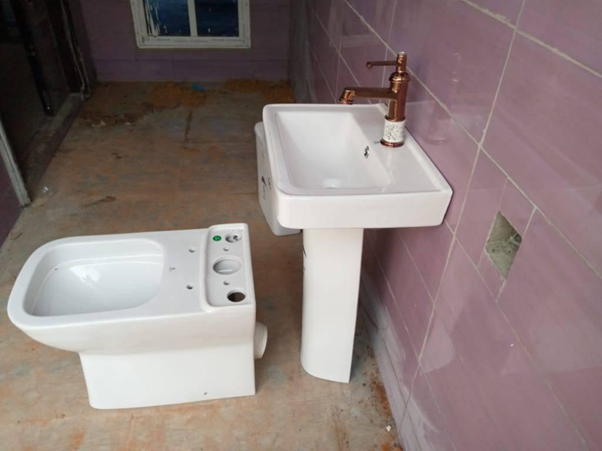 It originates from the source of water to the fixtures that require it) and drain-waste-vent system (which collects waste water from fixtures and waste from toilets and delivers them to the septic tank or system).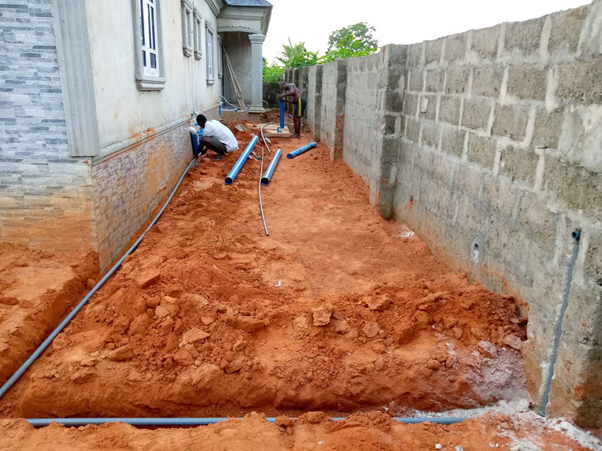 It was actually a nice time out here….with a very good and favourable weather….yes…it was.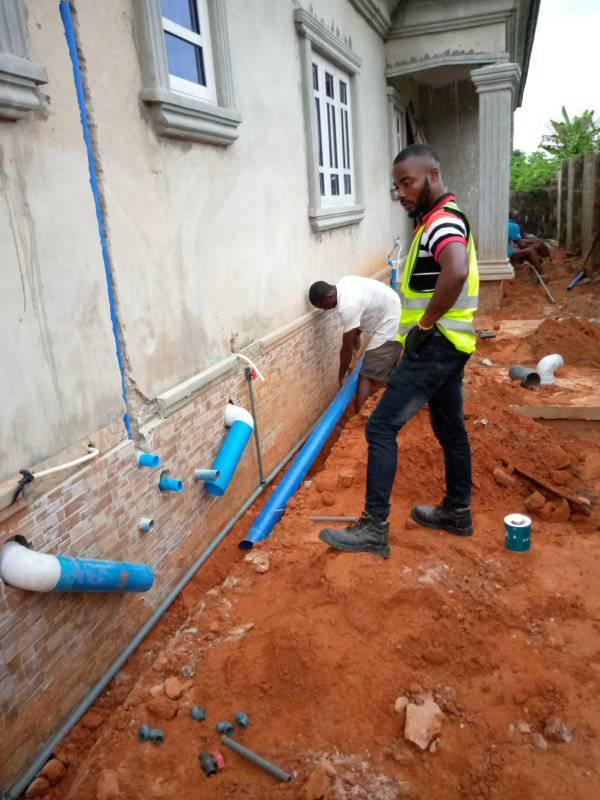 Though it isn't one of the most glamorous parts of a house, the drain-waste-vent system is one of the most crucial. The job of the drain-waste part of the system is to carry waste water and sewage from sinks, bathtubs, showers, toilets, and water-using appliances such as dishwashers and washing machines and deliver those wastes to the septic tank.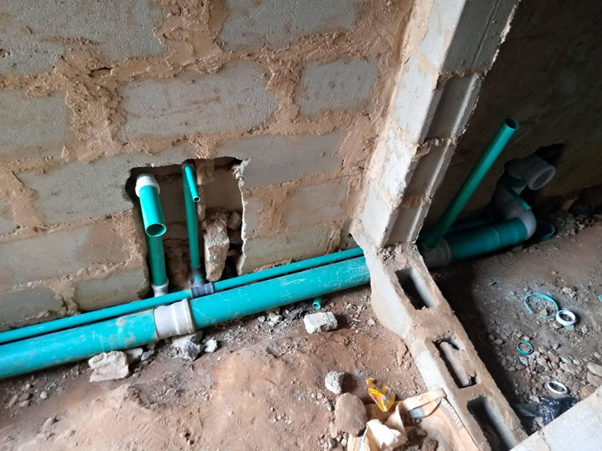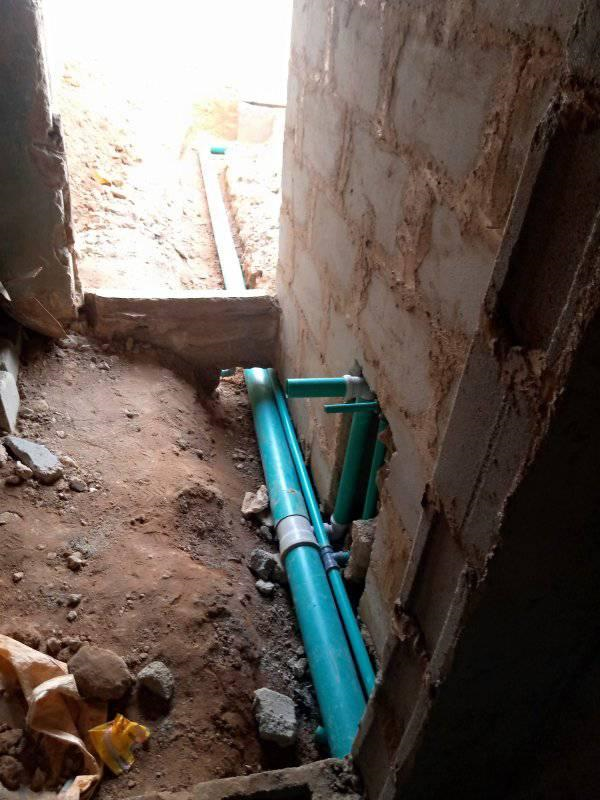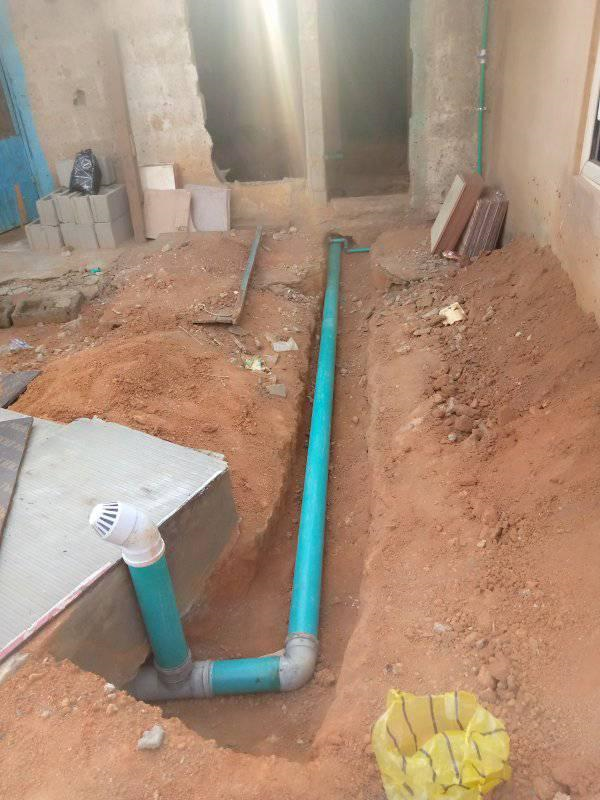 It was real fun here….because I never felt tired…kudos to our DJ who helped with some good music to inspire the spirit of workmanship…it was a great to be here….