My entry in @georgeboya's Collage Contest #3:
Mayan Mystery: King Yax K'uk' Mo'

King Yax K'uk' Mo' descending the stairs of a Mayan pyramid.
The bird-like image at the top of the pyramid is Quetzalcoatl, an important god in Mesoamerican culture. The statues in front of the pyramid are Mayan warriors. Two suns shine in the sky because the sun was a powerful symbol in Mayan religious belief.
All collage elements are in the public domain, except for the figure with burning eyes on the stairway. This figure is believed to be a statue of King Yax K'uk' Mo. The picture from which the statue was extracted is credited to DuendeThumb on Wikimedia Commons and is used under a CC 3.0 license.

In 426 AD, when Europe was about to enter the Dark Ages, legendary Mayan King Yax K'uk' Mo' established the Copan Dynasty in Mesoamerica. The stairs he is descending in the collage are part of a vast complex of ruins in Copan, Honduras. A name familiarly attributed to Yax K'uk' Mo was Kinich, which translates as "Sun-eyed".
Important events in Mayan life were determined by the position of heavenly bodies. Particularly important was the movement of Venus. It was from heavenly bodies that Mayan rulers believed they received their authority.
The Mayan calendar and rituals were in sync with celestial events. Among the rituals practiced were human sacrifice and bloodletting, especially bloodletting and self-mutilation by aristocrats. Bloodletting by kings (piercing or actually sacrificing a body part) was seen as a sign of commitment to beliefs.

An Aristocratic Woman Drawing a Barbed Rope Through Her Tongue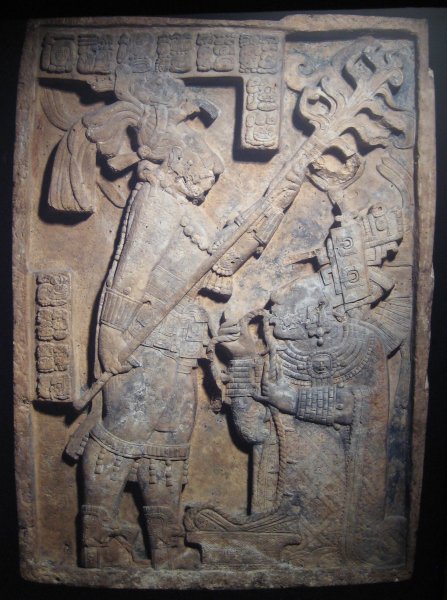 Image credit: Babel Stone, Public domain.

Archeological evidence dates the beginning of ancient Mayan Civilization in about 5000 B.C. It is believed to have ended in the sixteenth century. The Mayan people, and Mayan culture, endure to this day.
The ancient empire encompassed a vast area that stretched across Central America. The dynasty that was founded by King Yax K'uk' in 426 lasted about four hundred years, through the reigns of sixteen successive rulers. These are represented in an artifact called Altar Q.

Altar Q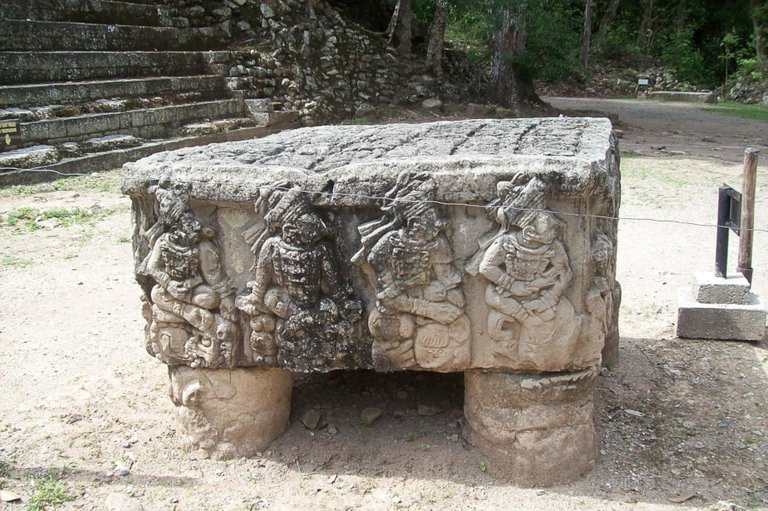 Image credit: Adalberto Hernandez Vega from Copan Ruinas, Honduras Used under CC 2.0 license

There's a great video by Nova that goes into detail about the Copan Dynasty. I highly recommend it.



I had so much fun with the contest that I made two collages. Insect Space Voyage is my second collage. If you look closely, some of the insects onboard the ship are gently animated.

Insect Space Voyage

A few words about insects in space:
They would have a rough time, though not as rough as we would have. They are arthropods, which means they have exoskeletons: This hard exterior offers some short-term resistance to the hazards of space.
Dangers of space: besides a loss of pressure, there would be no available oxygen in space. It seems that oxygen in space likes to cling to stardust, and therefore leaves none for stranded humans (and insects). Insects, and we, need oxygen to live.
Also, there's the issue of "high-energy UV radiation" from the sun, which would be about a thousand times stronger than what we experience on earth.
There is one animal (not on my ship) that would survive in space: the water bear, otherwise known as a tardigrade. Tardigrades have actually been sent to space and have come back fine, especially if they were shielded from the radiation. But even when unshielded, a small percentage of tardigrades came back from space and survived.
Microscopic Image of a Tardigrade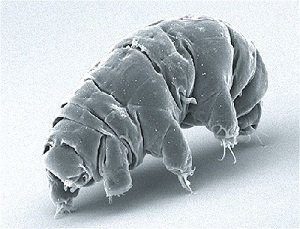 Image credit: Schokraie E, Warnken U, Hotz-Wagenblatt A, Grohme MA, Hengherr S, et al. (2012) CC 2.5
---
Mechanical problem with my collage: the propeller! Propellers don't work in space. The earth's atmosphere slowly disappears as you enter space. Without the atmosphere, there will be no thrust and propellers won't work.



Materials Used and Process of Making the Collages
Mayan Mystery: King Yax K'uk' Mo'
All the elements from Pixabay, except the king, which is credited in the blog to DuendeThumb on Wikimedia Commons and is used under a CC 3.0 license.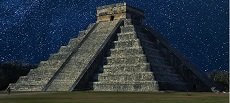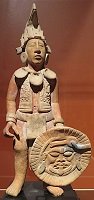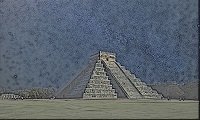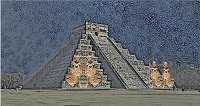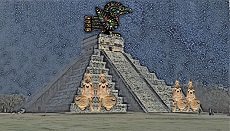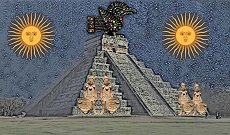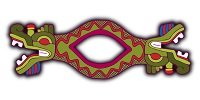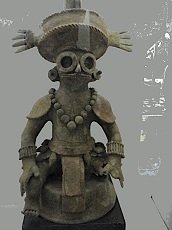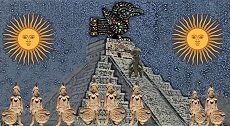 After I put all of these together, I added color to the king and made a GIF so the eyes on the king and soldiers would move, the sun radiate and a small jewel on Quetzcoatl's tail sparkle. I did this with a Gimp application

Insect Space Voyage
All the elements in this collage came from Pixabay. GIF was made with Gimp applications.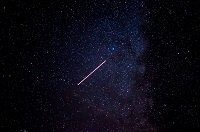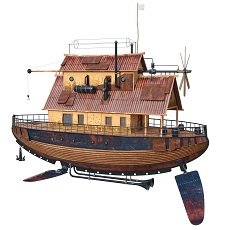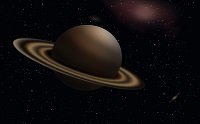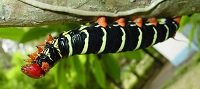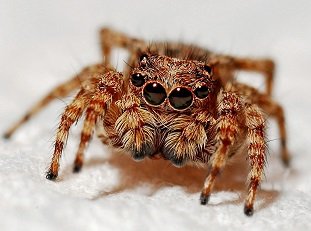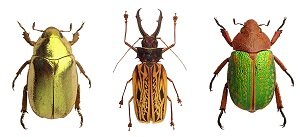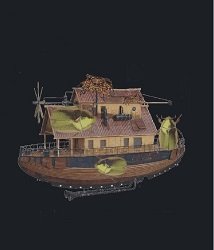 After I had all the insects on the ship I started playing with the background, and the propeller. I had to add blades to the propeller because the spin was off when I made the GIF. The spiders and caterpillar were given blinking eyes, and the standing beetle was given moving antennae and front legs. There were many, many missteps. Here's one:

Shout out
Thank you, @whatisnew and @borjan for inspiring the insect collage with your wonderful nature posts. Thank you @shaka for the #LMAC contest which gave me practice in making collages. And thank you, @georgeboya for providing another opportunity to have fun with art.

Support Our Steemit Community: Vote for Witnesses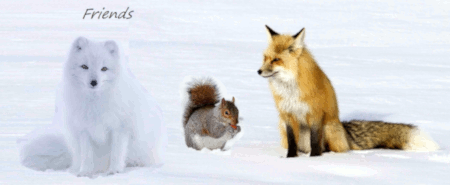 Thank you for reading my blog. Steem on!

Sources