Give life and keep alive
Happy Sunday! For today I figured I'd share something which has been sitting in my portfolio. As you might (or might not know, who am I to assume), is that I am a Digital Product/UX/UI Designer. This means that:
A product designer is responsible for the user experience of a product, usually taking direction on the business goals and objectives from product management. Although typically associated with the visual/tactile aspects of a product, product designers can sometimes also play a role in the information architecture and system design of a product as well. - Product Plan
So basically creating and maintaining digital products is my bread and butter! So when I started thinking about plants and how mine always die, I figured it'd be cool to add an additional concept into it. Which is how I ended up with the personality.
You can give your plants a name and a personality.
Because who does not want a sassy, alcoholic monstera?!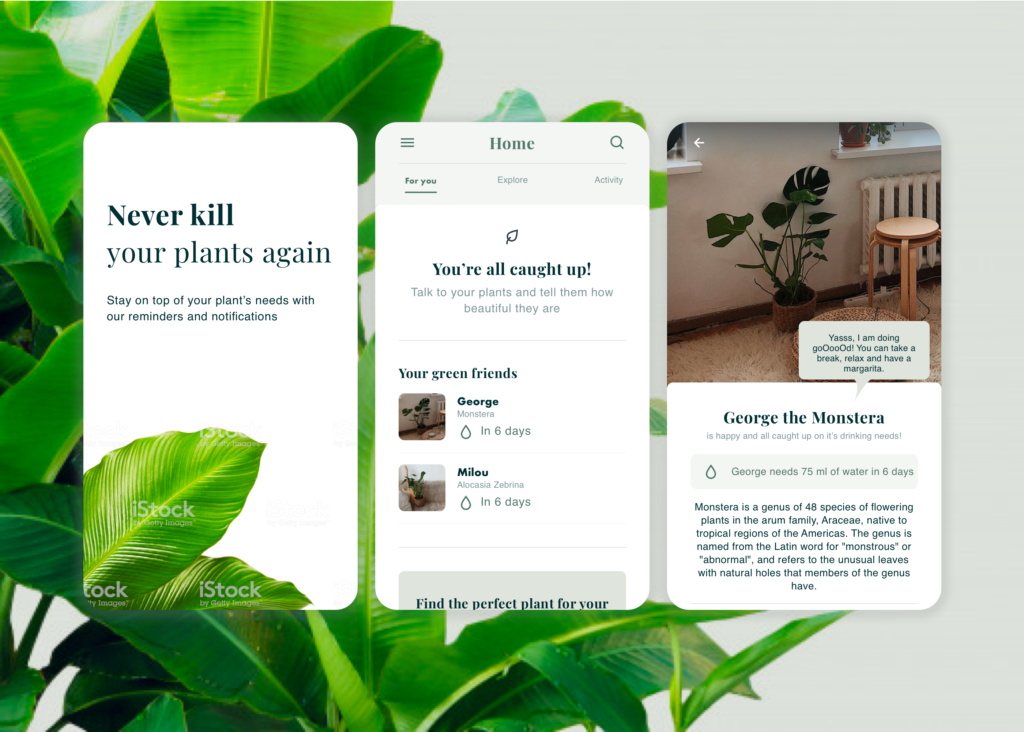 In addition, it gives you water reminders and you can check what plants your friends have or discover new plants.
The purpose for creating this was to have a play around with visual design. For now, the user flow is relatively simple but has the potential to be expanded.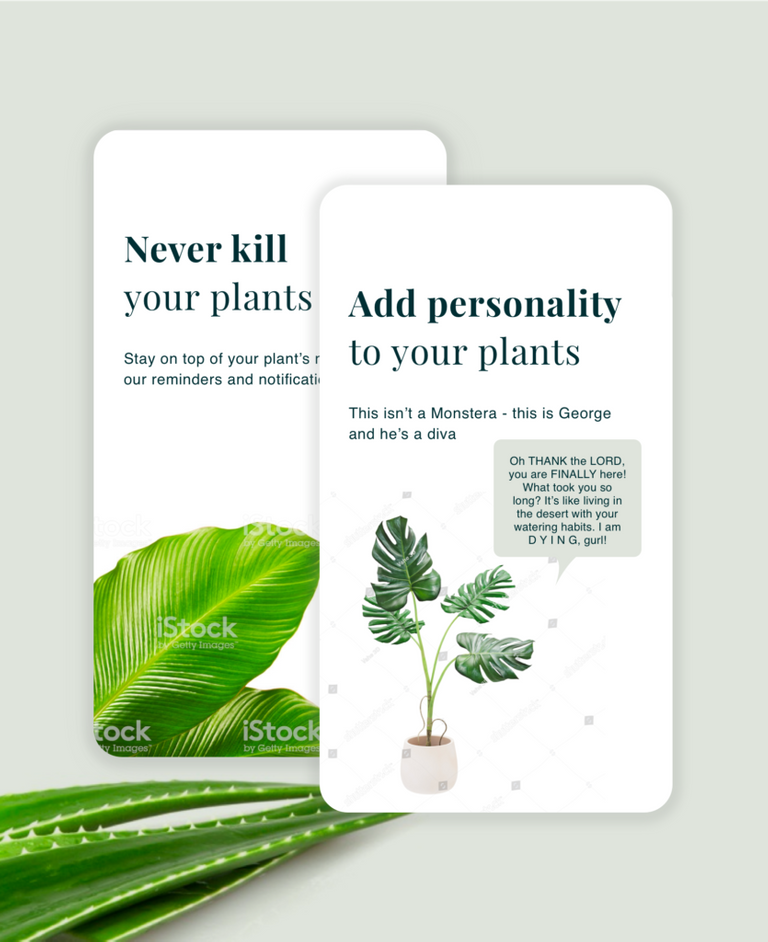 Could this be something to create on the HIVE blockchain? A plant community?
People can share their plants, ask questions or even give away cuttings if they're nearby.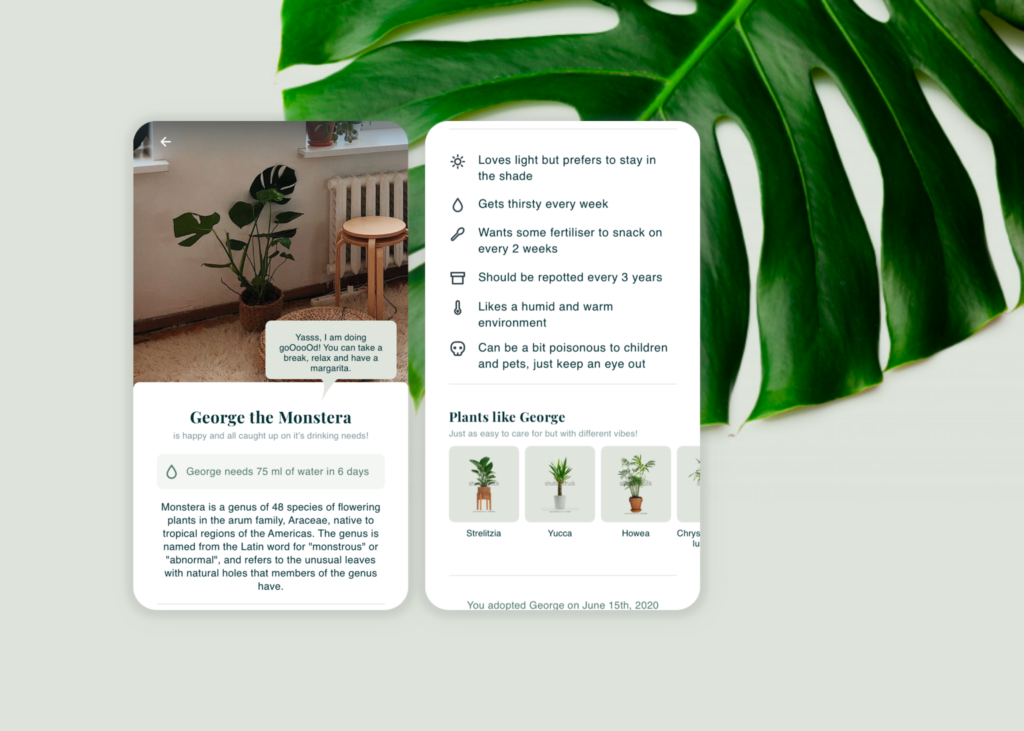 What do you think?
To developers: let me know if you're interested in building this with me!
To anyone else: let me hear your thoughts!

My name is Shannon, I am a product designer. Born and raised in Amsterdam, living in Berlin.
I write about travel, HIVE, design, food, life and any thoughts I have!