Summer is now upon us, and after an extremely rainy July, we are off and running in August, historically the driest month of the year. And it hasn't rained yet, most of the community is motivated to fix up our road, although we don't always agree on the best way to do it. The following is a picture update from Wednesday and Thursday, working with two local guys who are very happy to have the work.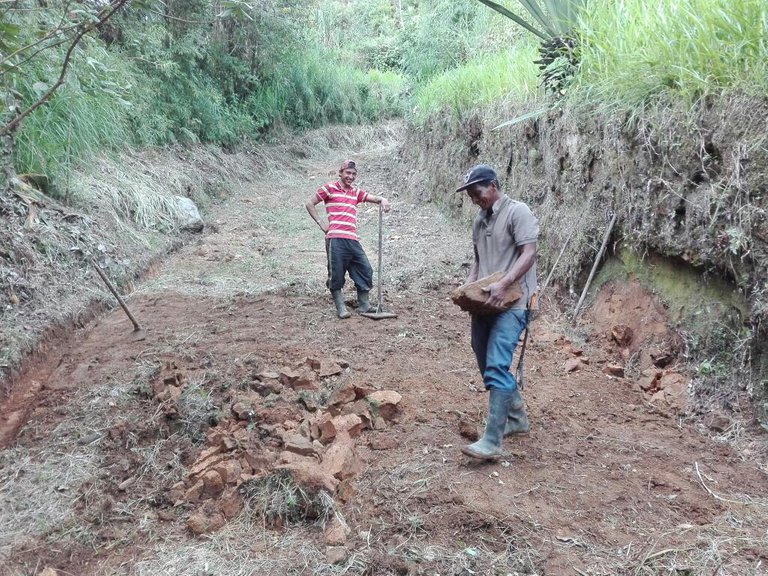 The work makes us essential, and gives us purpose. Both days as people came and went, we invited and motivated all people to come and help fix the road. In a time when employment can be scarce, but there is so much to do, I find there is some practical power to inviting people to work together.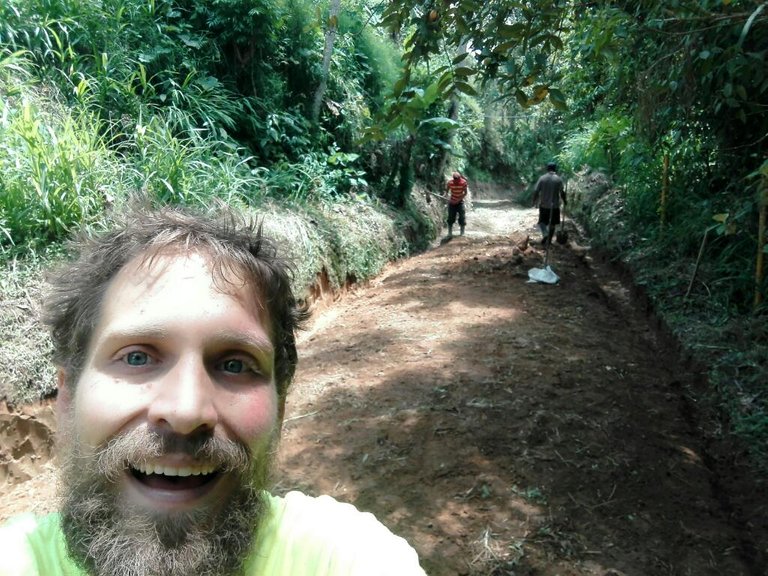 And we made good progress. It is my firm belief that as water rolls down hill, for the desagues to have any effect, the center of thethe road must be crowned, or higher than the sides. In this way, the water can run into the desagues on the shoulder of the road. In order to prove my point, we must put money and muscle where our mouths are and fix the road just so.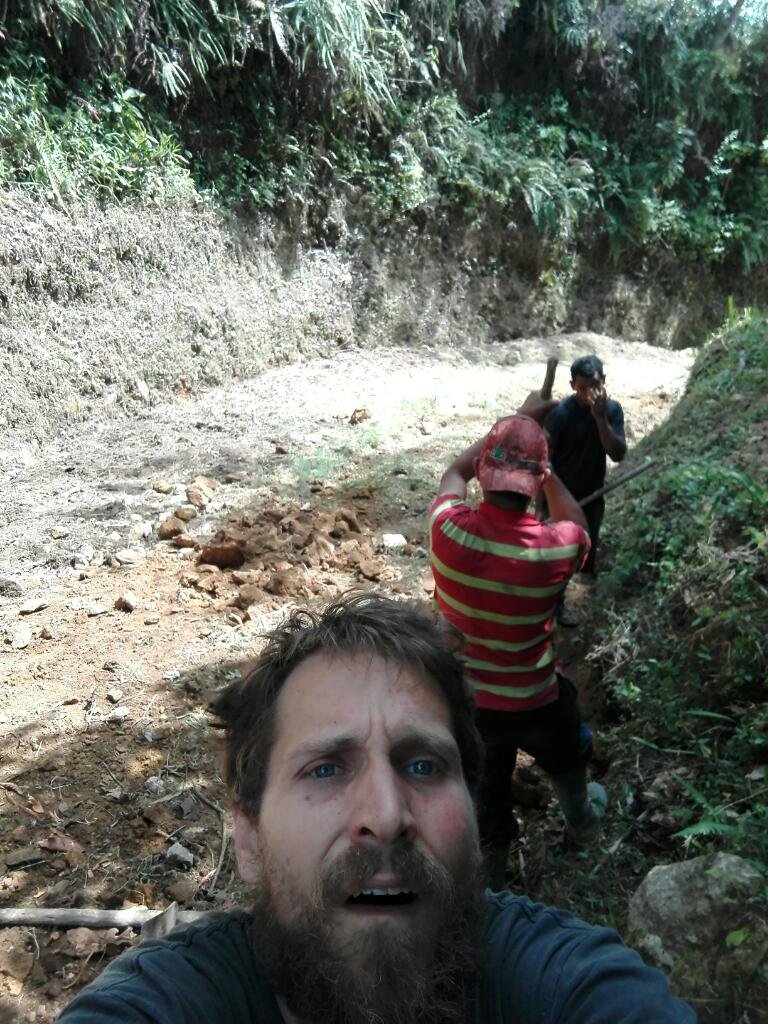 Its hard work! And some parts are really rocky, so we must use a metal bar or a sledge hammer. We scrape the tall sides, dig out the shoulders, and throw everything in the middle. Then, we smash it all flat, clay and dirt and rocks.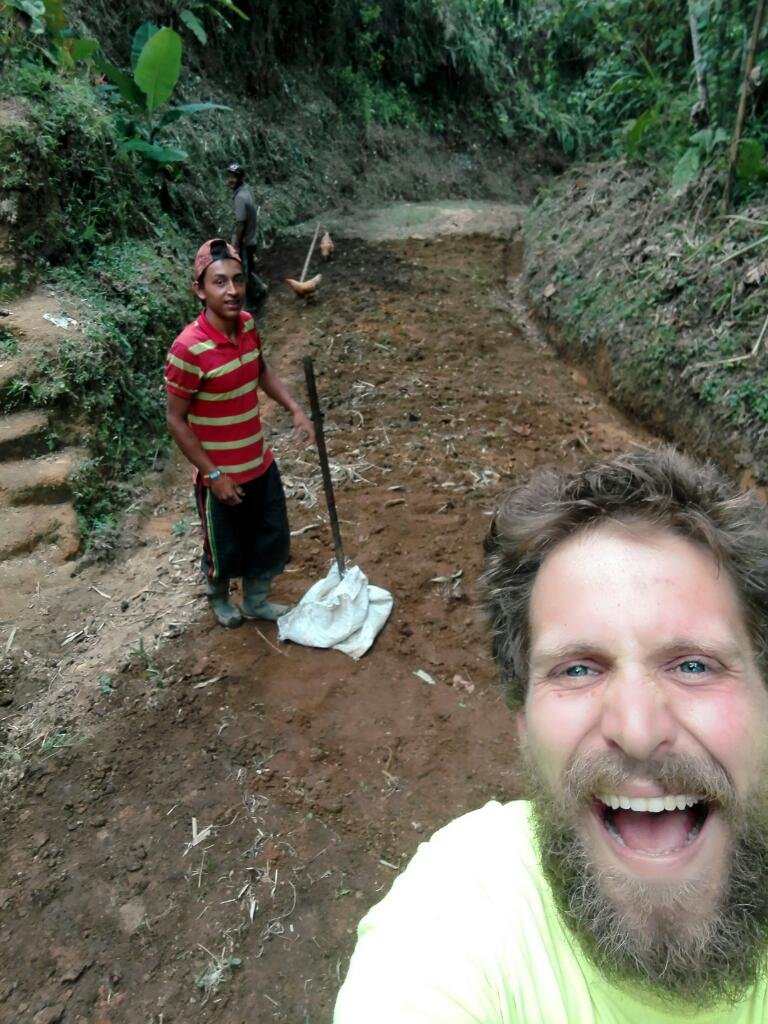 The smasher is heavy. I am tempted to rent a piece of equipment that could be operated to smash and flatten, pack and compress. If we keep fixing up the road we might just be able to bring in machinery like that, or a car!
The enemy of progress perhaps are the cattle and horse people further up, who love to use this trail to move their beasts down the mountain, as long as we keep it in good condition for them. When the road gets tough we don't see many of them, once we fix it up they send their hooves to claw it up again. We will keep compacting, but our community is starting to think about a toll booth for these animals.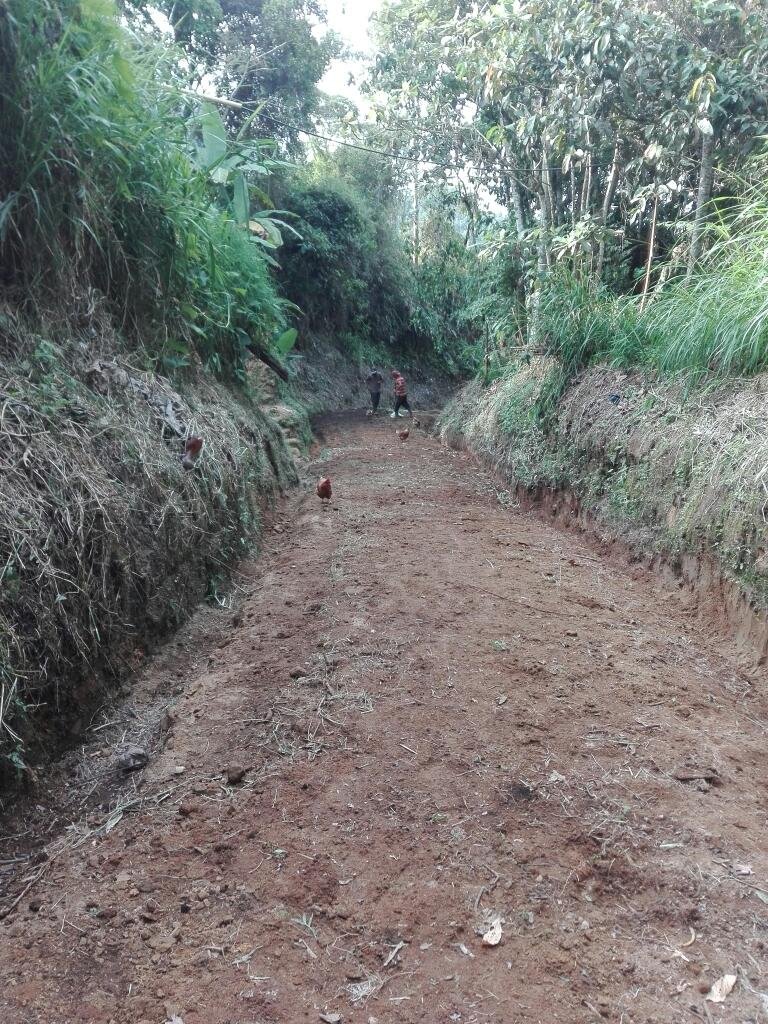 After two days and 50 dollars of budget, we got a very nice stretch of road looking crowned. Now we can use this stretch of road as propaganda to teach and pitch this technique for the rest of the road.
Because August is finally dry after so much rain in July, we have a lot of work backed up and we must move on. We will come back to fix another section of road with our crew in two weeks or so, in the mean time its back to building around the farm.
Until next time - Stay Essential!
Love and Light!