Level 5 Hacker! Yes please..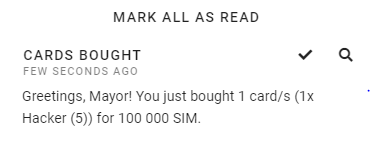 Probably overpaid or maybe not since look at this .5% to get a hacker.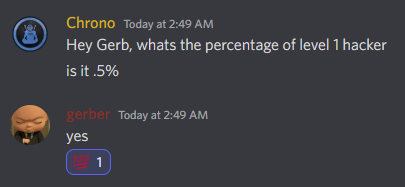 I asked the Mastermind behind the game.. Oh I also picked up BTC mining operation .. and a hacker that sounds nice.
Dcity



_
Dcity what a wonderful ecosystem of a city, at least mine is down the dumps, no upkeep sad, It feels like my city is Los Angeles and only will I ever check up on it when new updates come about sure I will not be hosting the super bowl.
Dcity our very own city where we can build our very own strategic economies, by purchasing NFT cards.
ETHICAL HACKER..
While I was already at it I picked up a matching HivePunk mhhhhh what a nice set. I have stepped back on Dicty for a while since it's an idle game, for the past months anything that the game makes me in terms of nft drops or SIM payouts is purely profits.
So far it looks like I am doing good. I of course could have optimized my city more, so it's time to reevaluate my city and see what I need to do to make it super efficient.
---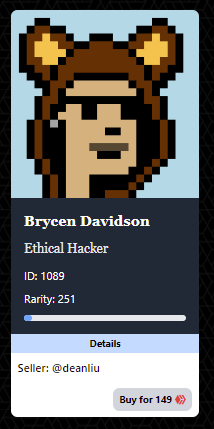 Man my new Ethical hacker is a level 5 matrix dev in my Dcity with his BTC mining rig over there he will grow his squad of ethical hackers. No doubt.. Sure dcity is an idle game and you must tweak it ever so often with the addictions added often.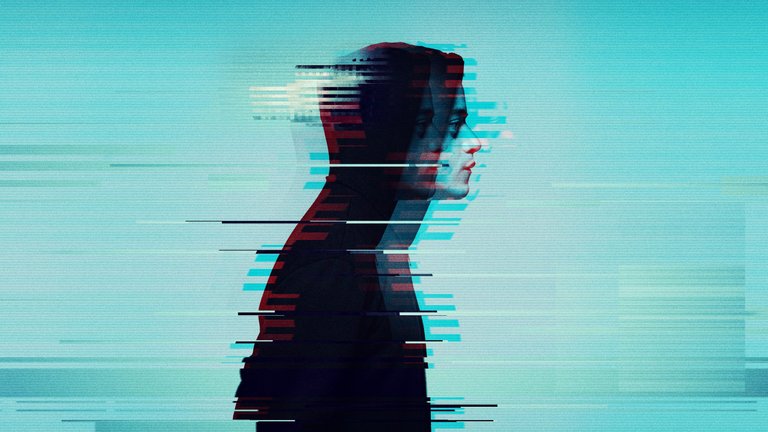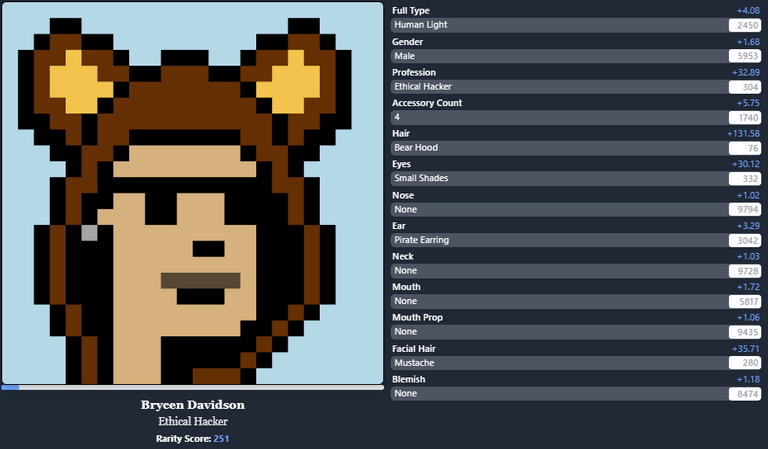 Btw here is my City.. upkeep! this is something I had trouble understanding, until eco shared some info on it.. You see eco is the Dcity guru, this is one of many news mechanics the game has implemented.. GERBER does know how to make it grow.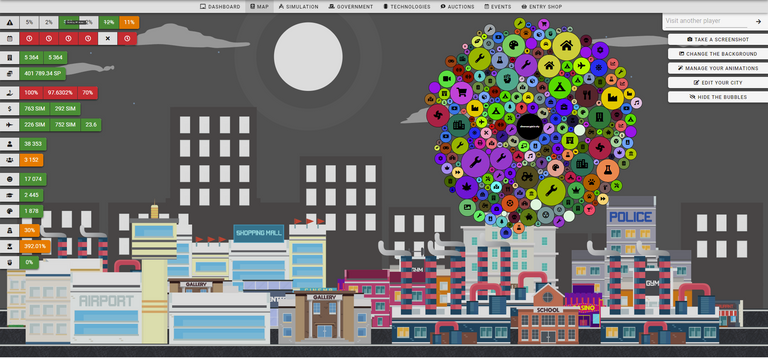 Recap of the game Dcity
dCity is a city simulator game based on Hive-Engine Non-Fungible Tokens. The NFTs represent assets in the game. Each individual card is a building, citizen, etc., and the total collection of your cards is your city. dCity allow players to optimize their cities in terms of buildings, population and income.
SIM Millionaire Club
Good perks. Be apart of the ideas..
Holding rewards reduction & SIM Millionaire Club
With the growth of the dCity community and the progression of top user cities, a SIM Millionaire Club has recently been created. This is an exclusive club for people with a minimum of 1 million SIMs in their Hive Engine wallet or at least 1 million SIMs in the SWAP.HIVE:SIM liquidity pool. A person with SIMillionaire status will be able to participate in closed events only available to club members. However, we anticipate whitelisting for individual events.
Who Am I?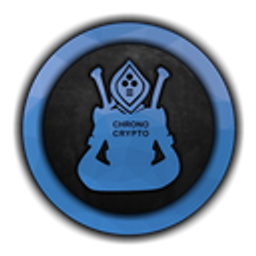 It's me Chronocrypto...
Thank you got reading my content, not as deep as others on here, I express my self like I know how.. I also wanted to share with some things about what I have going on Hive and or around the blockchain..
I run Project Utopis, Project Utopis Whitepaper You probably have seen Utopis posted around, of not check out some of these posts created by holders of the coin.
---
Utopis content from holders
Utopis best in class dividends project - Written by hykss
Planning on increasing my UTOPIS stake | Data of Total Hive received by the UTOPIS investors Written by bala41288
utopis project dividends dropped but now you 're drops in other coins ... Written by funnel
One the best token on hive and its lovely dividends 😍💰- Written by bhattg
A Way To Earn More Hive On Hive While You Sleep- Written by readthisplease
If you're not looking into Utopis, you should be.- Written by dagger212
---
Tokenomics of Project Utopis
Total Hard Cap: 1 Million Tokens~
Total Burnt (null) 850,000
Total Minted: 150,000 and in circulation (80776.7836134) held by accounts, I currently hold 69,223.21638656
Current true* price of Utopis 5 Hive.
Utopis is at 50k hive delegated,
Increased Utopis Delegation Rewards
Delegate Hive to Utopis to earn Utopis token
You can you buy Utopis on Tribaldex.
"Tribaldex is made by the same Hive-Engine Team"


---
Future goals

Continue building Project Utopis to it's fullest, I enjoy delegating success to other projects.
Continue providing network support, helping scale once needed and hopefully launch my last part of Project Utopis to be a cool ecosystem in part with Hive and all other projects.
Go ahead and VOTE on both Hive and Hive-Engine Witness Server @chrono.witness
Hive Witness Vote - https://vote.hive.uno/@chrono.witness

Hive-Engine Vote- https://tribaldex.com/witnesses