---
Mortal Judgement
Hello Everyone, In this video how to buy Mortal Judgement packs & Unpack the Mortal Judgement rare pack. This is the time to buy this pack for the reason is 17.5% OFF – FOR A LIMITED TIME.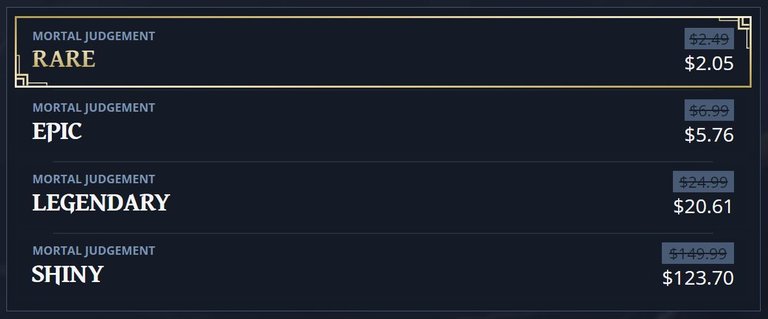 I bought the Mortal Judgement Rare Pack. I have unpacked it and shown it in this video. This will let you know if the pack you are buying is worth the money.
Thanks for watching & supporting....
---
▶️ 3Speak