---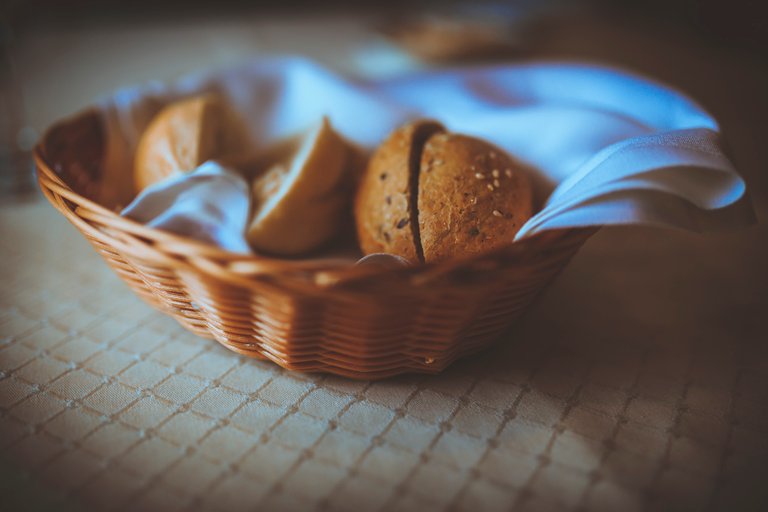 Image Source:   Food #009 by Ruslan Bolgov @axeman hosted on FlickerTM © All rights reserved. Used with express permission of the author.
---

---
Pimp Your Post Thursday (PYPT) is the place to be on Thursdays. In order to support our international-community; PYPT has two live broadcasts hosted on @vimm. The first is at 11:00 am Eastern Canadian Time (EST) and another at 7:00 pm (EST). You may find recordings of the PYPT broadcasts hosted on YouTubeTM.
---
I have been very busy the past few days with both STEEM related upcoming projects and non-virtual world projects. Also, I have been supporting a number of new Steemians with voting. So this week, I will only be sharing two posts from this past Thursday's Pimp Your Post Thursday (PYPT) Show.

Thank you to everyone that has been following and supporting this curation effort through votes and words of encouragement in the comments section. I would be remiss if I did not thank the STEEM Bloggers, Developers, and Investors that make the STEEM ecosystem possible!

It has been a little over two years since I joined STEEM. Like any other social construct, it has had its ups and downs. Even so; I do not regret my investment of time, emotion, and finances. STEEM and its people rock, period.

Please remember that each and everyone of you, from Whale to Redfish, are the bread and butter of STEEM!

Enough of that, let's get to the posts! I know you are excited to check out these two gems I picked from the posts presented on the PYPT Show this past Thursday!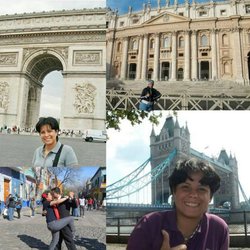 Musica anyone?
@jamerussell introduced the PYPT attendees, this last Thursday, to Maria (Maite) Theresa. Much thanks to him as he does a great job of helping to get our new Steemians noticed.
Maite shares with us great photographs and a little about herself, her travels, and her passions one of which is music. She is also a nurse! I am sure she would be a very good fit for the Sonic Groove and Natural Medicine Communities!
Hopefully, you have a little bit of time to welcome her to STEEM with a quick hello! If it is easier for you to read Spanish, then you can read and leave Spanish comments AQUI.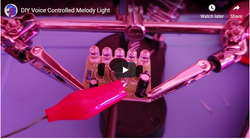 Are you snowed in?
My new friend from way up North is (I think he and his lady may be neighbors with Old Saint Nick)! Yet; he has found things to keep him busy!
One of those things is this really neat DIY Project. It is a sound controlled light module! I was sharing with him during the PYPT Show that this is just the type post that would be really appreciated by the folks at stemgeeks.net. @balticbadger, one of the curators, would love this post, I am sure! STEM is an acronym for Science Technology Engineering and Math, thought I would clarify that for folks not in the know.
If you have time, stop by and say hello as well as welcome him to STEEM! @lacking joined STEEM last month and I am very glad he did. I look forward to more of his blog posts. Can you believe he made this post on his phone? He just got upvoted by @curie

, so you best get curating this post at the double-time !
All done for this week!
Pimp Your Post this coming Thursday and keep me busy!
---
---
NOTE
A full listing of posts presented on PYPT this past week may be found HERE

Hope you are able to ATTEND one of the next shows on a Thursday and Pimp Your Post!
---
---
⭐PLEASE SUPPORT THOSE THAT ⭐

SUPPORT YOU THROUGH
MANUAL CURATION AND CONTESTS!




---
Thank you for taking the time to read my post! I wish everyone...