It's been a while since I worked on or posted an update on the new updates for Kanibot. In this release, I have included some new notifications and have also made some improvements to the existing functionalities. Even though I did not post any updates on items I have been working on, I did do some frequent updates to the bot in the background whenever it needed some fix.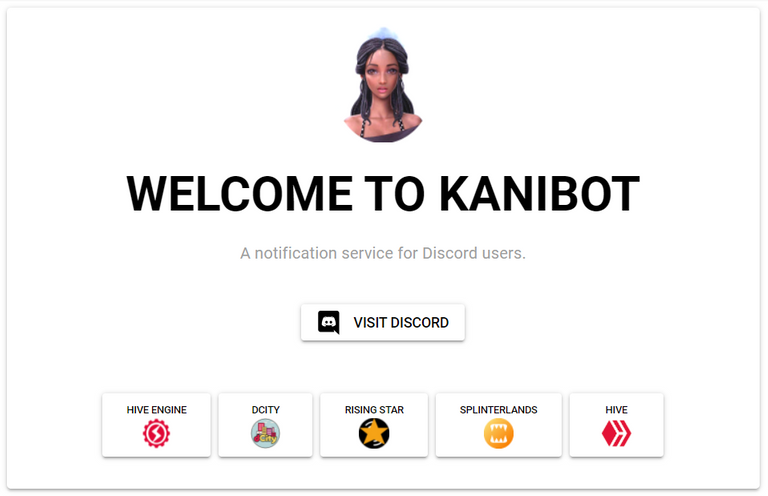 I was waiting to deploy some new changes to the bot after HF25 and I'm glad that HF25 was smooth and it did not have any impact on the bot or its features. This has been one of the smooth Hard Forks. I was working on the following features and changes to the bot. I would like to explain each one of the features in detail.
1.29.5 - Notification about the renewal of subscription 3 days before it is expiring
As we all know Kanibot is a subscription-based bot. The subscription fee is not much but 1 Hive per month. This subscription feature is available in the bot to reduce spam and also to take care of the maintenance cost. It is not much but definitely helps. People can do subscriptions for multiple months with a maximum of 12 months in one shot.

I have added a feature now to the bot that sends notifications to the users 3 days before it is due renewal. The feature is already available where the users can anytime top up their subscription months before expiry. But this feature is to make sure that you don't miss out on the subscription renewal. In the current setup, it is not a great experience to abruptly stop the service when the subscription has expired.
1.29.6 - New roles created and assigned to the registered members and active users
I wanted to add this new feature of registered members having new roles assigned to them in the discord server. I know there is no much interaction happening in the discord server but still, it will be good to see members with new roles/tags to differentiate the registered members and members who are yet to register.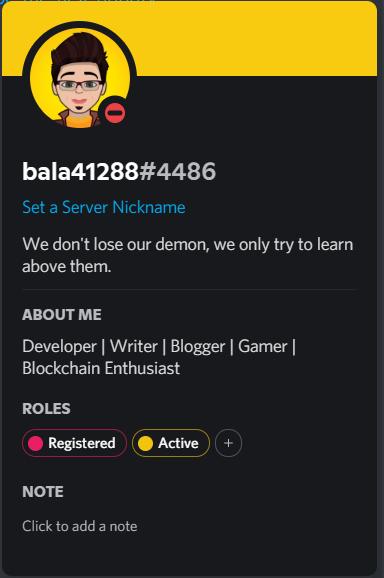 Along with a role called Registered, there will also be an additional role called Active assigned to those members who have an active subscription. I'm planning to introduce some perks in the future based on this for the active subscribers. That is the reason why I wanted to introduce this feature in this release.
1.29.7 - A new feature to send daily reward summary to the subscribers
A few members asked me for this feature to know their daily reward summary. Getting a curation reward notification then and there can sometimes be a pain. The users will be crowded with lots of notifications. Having a consolidated daily summary would make a lot more sense than getting lots of notifications.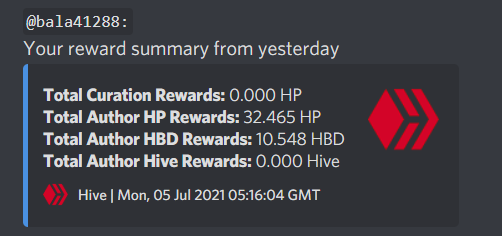 But there are still some users who prefer to see their curation rewards then and there. So this feature is also going to be there but along with that, a consolidated summary can be an added advantage. People can switch it on and off based on their needs by altering the settings in the website.
1.29.10 - NEOXAG is no longer a payment method
There is definitely no hatred or anything on NEOXAG. I'm not planning to keep a fixed value for any of the Hive Engine tokens. The price of NEOXAG is highly volatile and it is hard to maintain the price pegged to 1 Hive while accepting subscription fees. I decided to remove NEOXAG as the payment method from the subscription. But don't worry this is only temporary. I'm going to be adding a facility soon to the website to do a subscription. If that feature is done, hopefully, NEOXAG and a few more Hive Engine tokens will again be a payment method for subscriptions through the website.
1.30.0 - Introducing Hivesigner login for mobile users
Ah, finally this is the biggest item that I worked on. The reason why I said it was the biggest item was because, Hivesigner was not very friendly and straightforward to work with, unlike Keychain. But I'm sure things are getting better and easier. In order to implement the Hivesigner login, I had to refactor some existing code. Now kanibot website is compatible with mobile users as well. They will be able to use Hivesigner to log in and update their settings.
---
All the above updates are already live and use should be able to experience the new features already. If you are new and learning about Kanibot for the first time, you can click on the below banner to visit the website and join the Kanibot discord server to get started with notifications.
---

---
Read more about Kani Bot previous releases and updates
Introducing Kani Bot - For Steem Engine notifications on discord
Kani Bot - v1.5.0 update - Feature to subscribe for multiple months
Kani Bot - v1.6.1 update - Feature that sends post payout notifications
Kani Bot - v1.7.1 Update - Introducing NFT notifications and streaming everything from SE sidechain
Kani Bot - v1.8.0 Update - Added Hive Engine notifications to the bot
Kani Bot - v1.10.0 Update - Getting started with splinterlands notifications
Kani Bot - v1.11.0 Update - Market order fill notifications
Kani Bot - v1.12.0 Update - Introducing dCity Notifications
Kani Bot - v1.13.0 Update - Introducing Rising Star Notifications
Introducing a User Interface for Kanibot
Kanibot - v1.27.0 Development Updates - Refactored the code and made some interesting changes
Kanibot - v1.29.0 Development Updates - Introducing Hive notifications in Kani Bot
---