Yesterday I introduced Hive Notifications to Kani Bot. When it comes to vote notifications, I understand that not everyone would be interested to receive a notification if the vote value is very less. It can also sometimes look spamming. In order to sort it out, I added a new setting to Kanibot website where people can define the vote value.
Website Link: https://kanibot.com
Only the notifications that are greater than or equal to the value specified here will be sent to the users.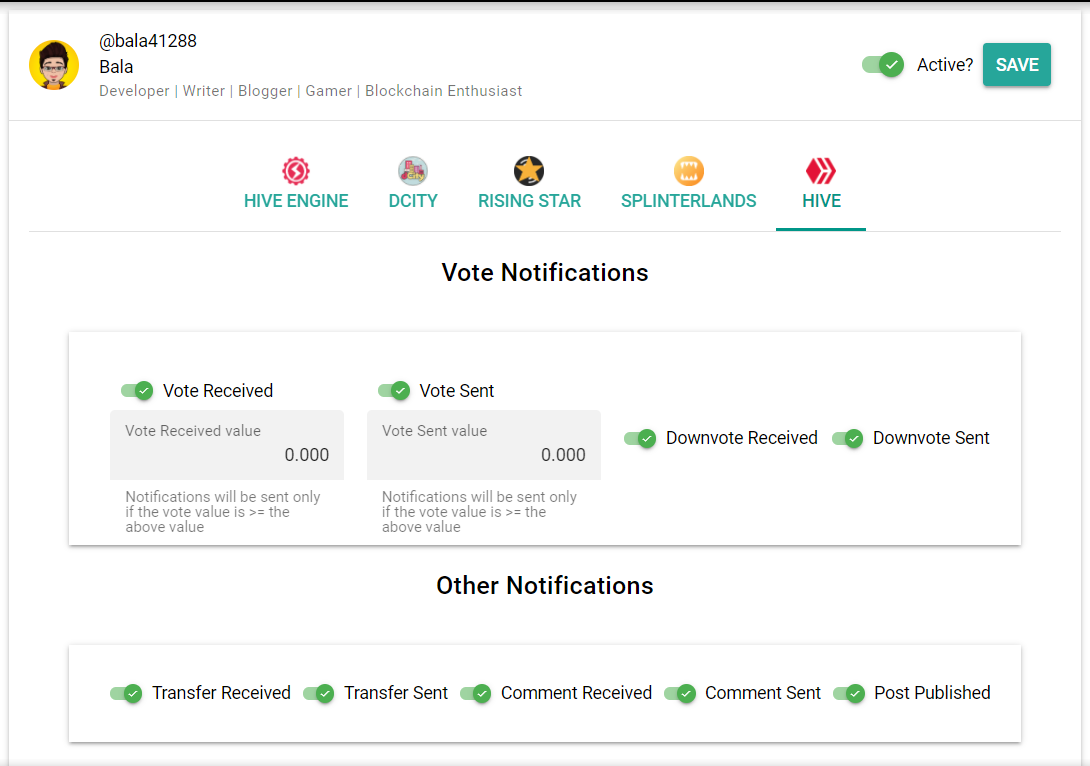 By default the value is set to 0.000. It can be adjusted as per your wish. For example, some people might be interested to have notifications only on the votes that are bigger than 1$. The adjustment can be made here.
Also, based on the feedback from a few people I also had to do a few more fixes. I hope the bot should be a little more stable. Please continue to report if there are any more bugs.
---