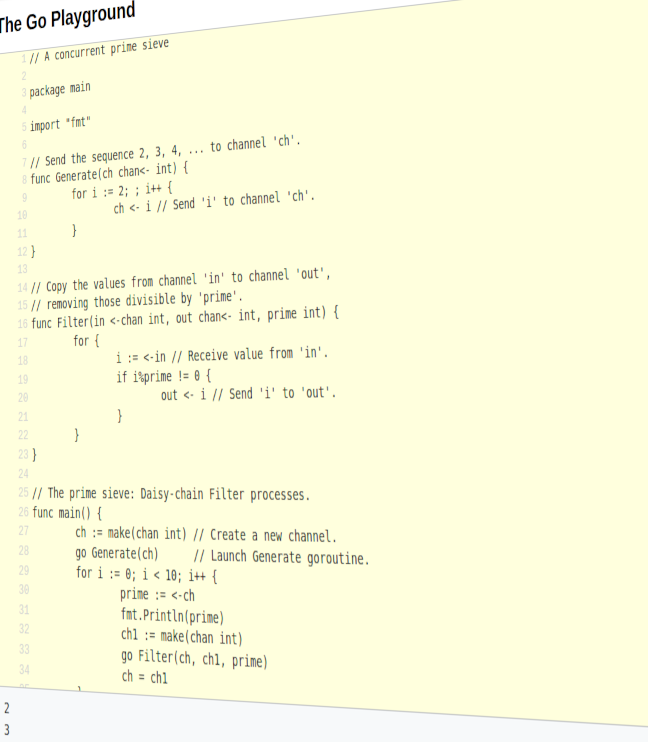 This is just a short tip.
If, like me, you are coming up to speed in Go - or even if you are an experienced Go programmer - the Go(lang) community has put together this online sandbox that helps you test code snippets right then and there, with no local prep work.
It is available here:
Sample programs available ranger from basic "Hello world!" to ones involving advanced calculations, concurrency, threads, servers, etc.
Enjoy!
Social media links
Website
Support