Hey guys, it's another Friday, the weekend has begun. Today, I had to accompany some of our students on site seeing. The venue to be visited is Greenland in the perimeter of the Lagos State University ( LASU) Engineering Campus. This field trip is just to see a large expanse of greenery in the study of horticulture in Agricultural science.
As we alighted and the subject teacher started his job, I took time to take a lot of shots which am about to present to your viewing pleasure.
I love mushrooms. This dead log is sprouting mushroom. I couldn't waste time, I shot straight and it came out sharp. Some mushrooms are edible and are very good for some sort of soup. Here in Nigeria, West Africa, the mushroom can be used in making good okra soup with an addition of periwinkles.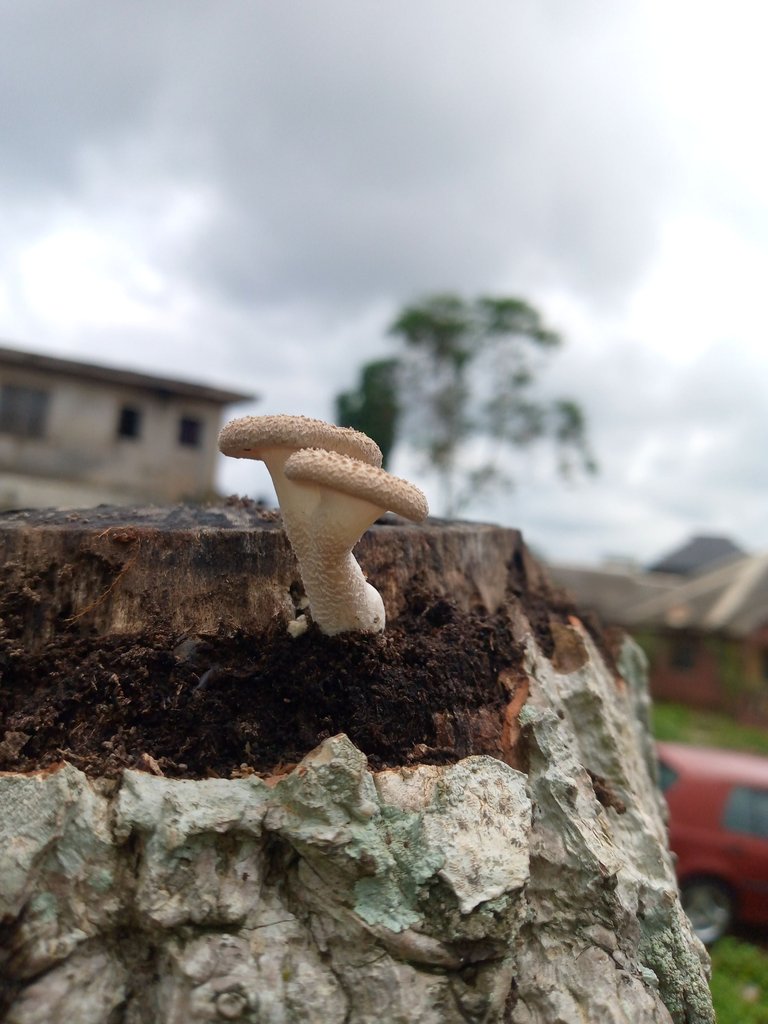 Nature is always beautiful no matter how it is presented. We have barely set out when the morning sun rose from sleep, rearing its way through the clouds. Facing the east, I took some shots of the sunrise, I wasn't satisfied until I got this particular shot. Sunrise from far away sea level presents another shape of the sun. This is beautiful I thought until I eventually took another shot when the sun had broken its way and appearing mid-air.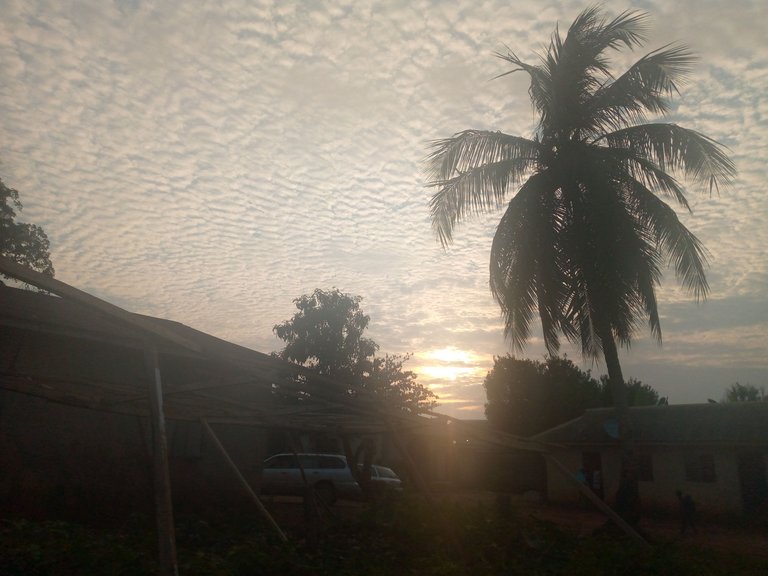 The blue sky, with contour and ridges of the gathered sky, looks so beautiful. Aside from the trees from earth level, if you turn your phone upside down, it appears like taking a shot of the sunrise from a seashore. Now, I see you trying to turn your phone the other way to try what I have said. Its real though.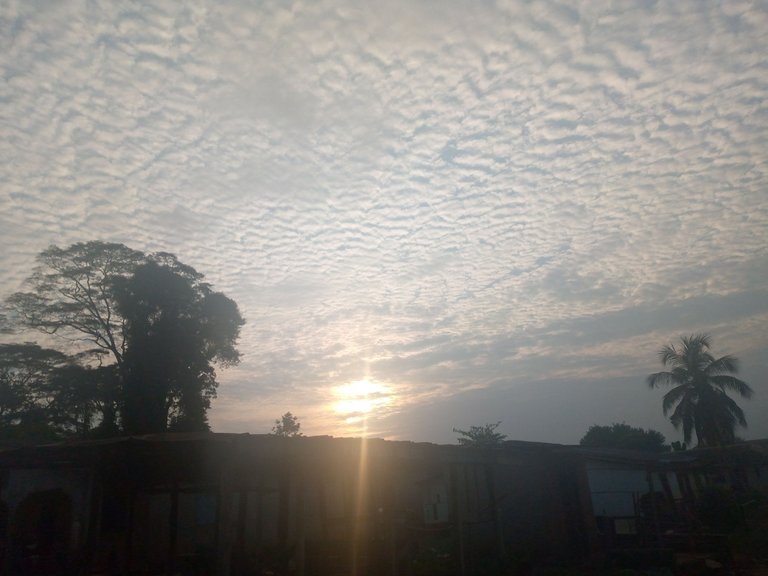 About fourteen students boarded and three staff including the driver. As we approached the uphill section of the University campus, we saw a large expanse of land or should I say a level field. See the blurry shot I took as the bus sped downhill where the site seeing will begin. A football Academy uses the University sport complex for their train ing session. Ighalo Football Academy the academy is owned by a renowned Nigerian International footballer.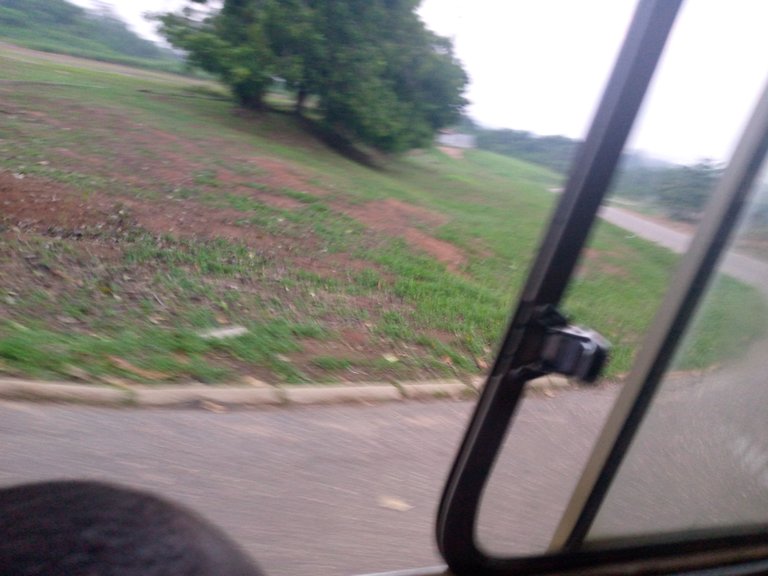 The fewer the merrier so they say. The trip lasted for just about two hours but the fun was classic. This next image is a locally made Automated Teller Machine. The machine works as the ATM that serves the local banking system for the University. I was so dazed to hear that the machine is a final year project submitted to the University board in partial fulfillment of completion in computer and electronics engineering. From here we returned to the school and my weekend chapter one ended.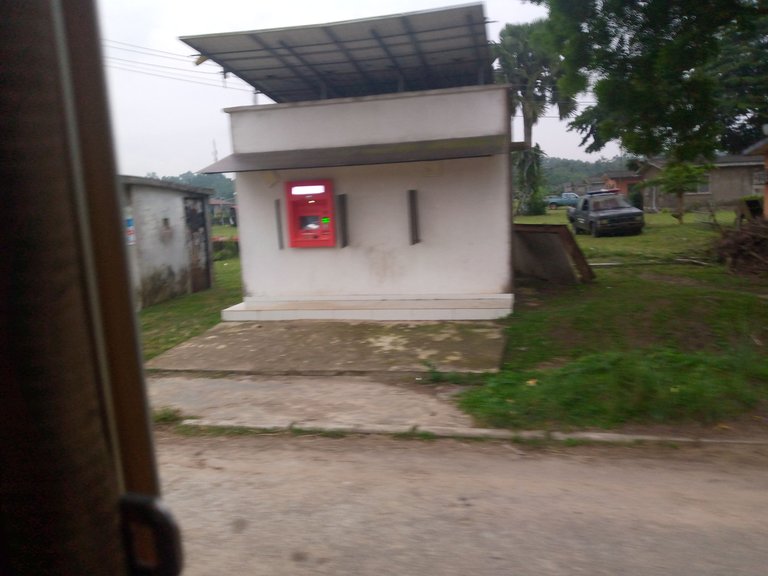 All Images Are Mine.

Hope you had a great ride reading through this blog, visit for more fun.