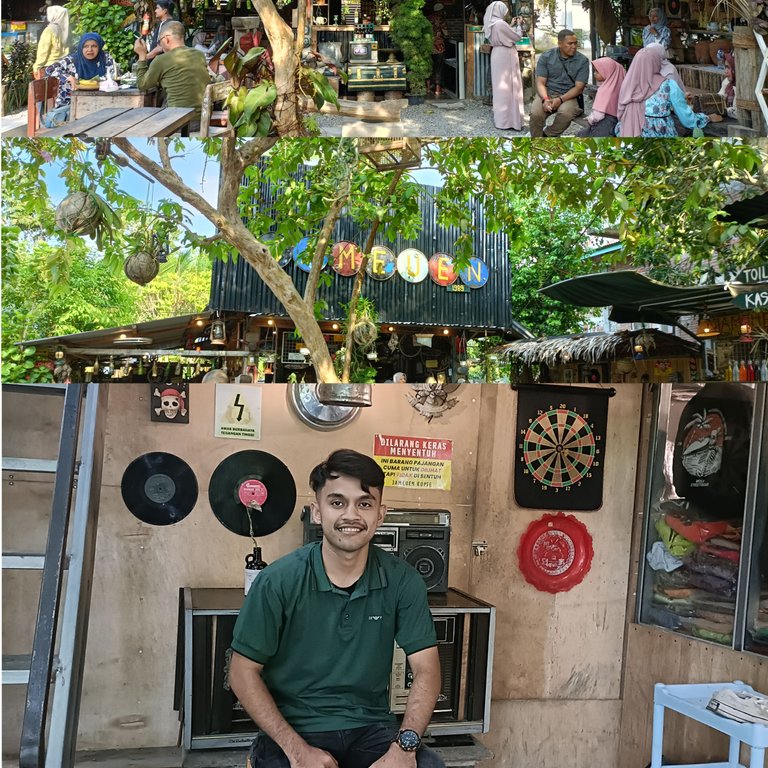 ---
Hello WEEKEND EXPERIENCES community wherever you are right now, Have a great weekend, Greetings to you too @galenkp I hope this week will be a great day
---
Last Saturday I traveled quite far from where I live to come to a place that is being visited by a lot of family and relatives, the journey I took took up to two hours, this is the weekend for me to tell you all.
The place I went to was not a crowded place with views of the sea or mountains but this is a simple cafe or gathering place like a shop with art filled with historical images, I spent the weekend this time to come because this place is currently being visited by many people outside the area. this is " Jameuen kupi " what I say is one of the cafes full of knowledge and historical nuances of the past
---
The enthusiasm of the people is very visible here, starting from families who bring their children to enjoy the cool atmosphere here, far from the hustle and bustle of the city.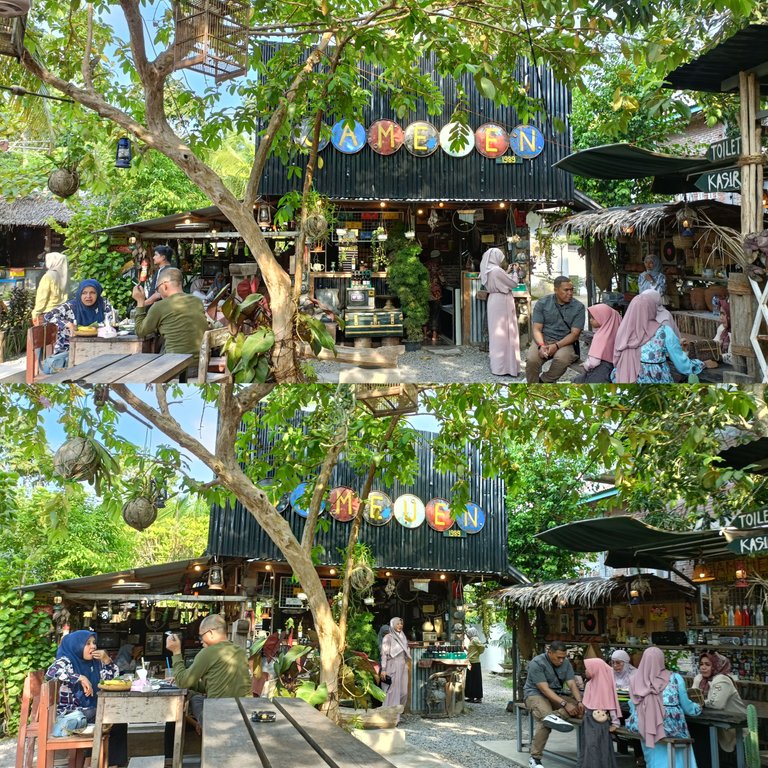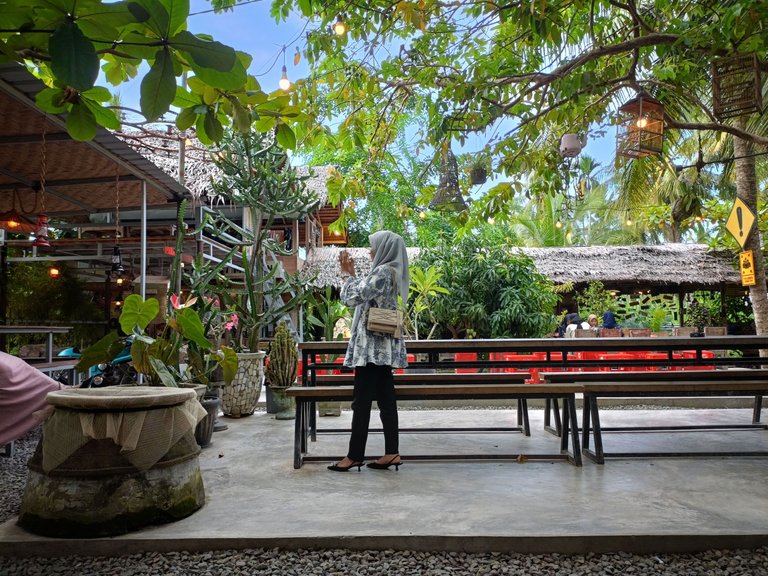 ---
It didn't take long for me to try to enjoy a drink that was quite interesting for customers, namely sugarcane coffee, this is one of the regular drinks or coffee that is processed with the best concoctions at this cafe with sugarcane in coffee which is the main attraction in itself for tasting the delicious taste of this coffee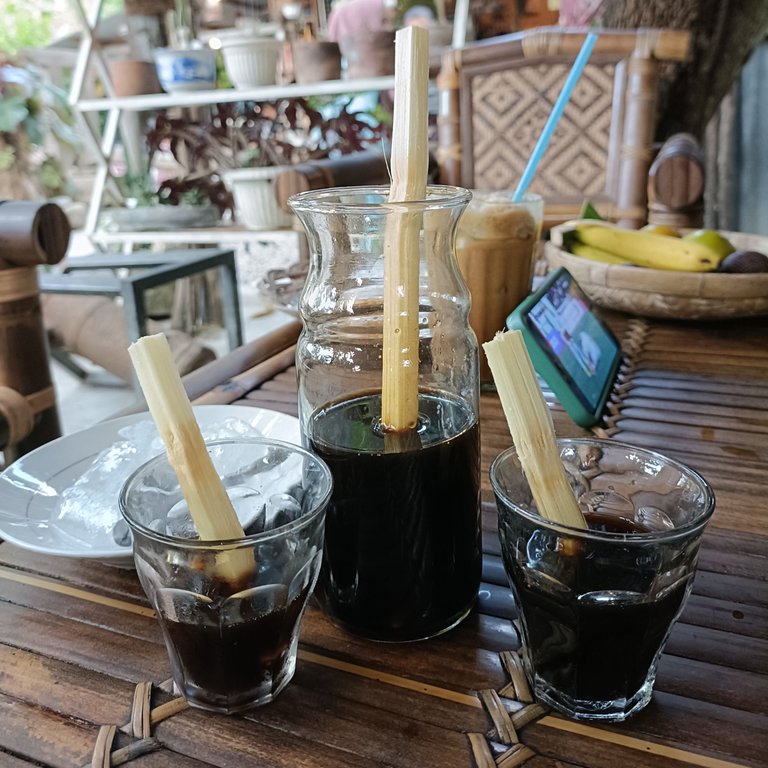 Whatever fruits are served in this simple dish that I see here are oranges and zalacca. There are also ancient foods such as boiled bananas covered with grated coconut.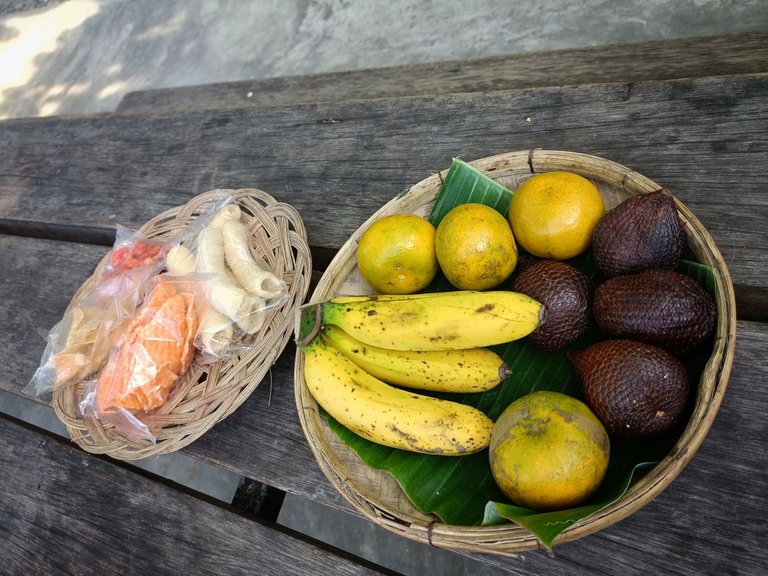 ---
I also see that there are some historical relics during the colonial period here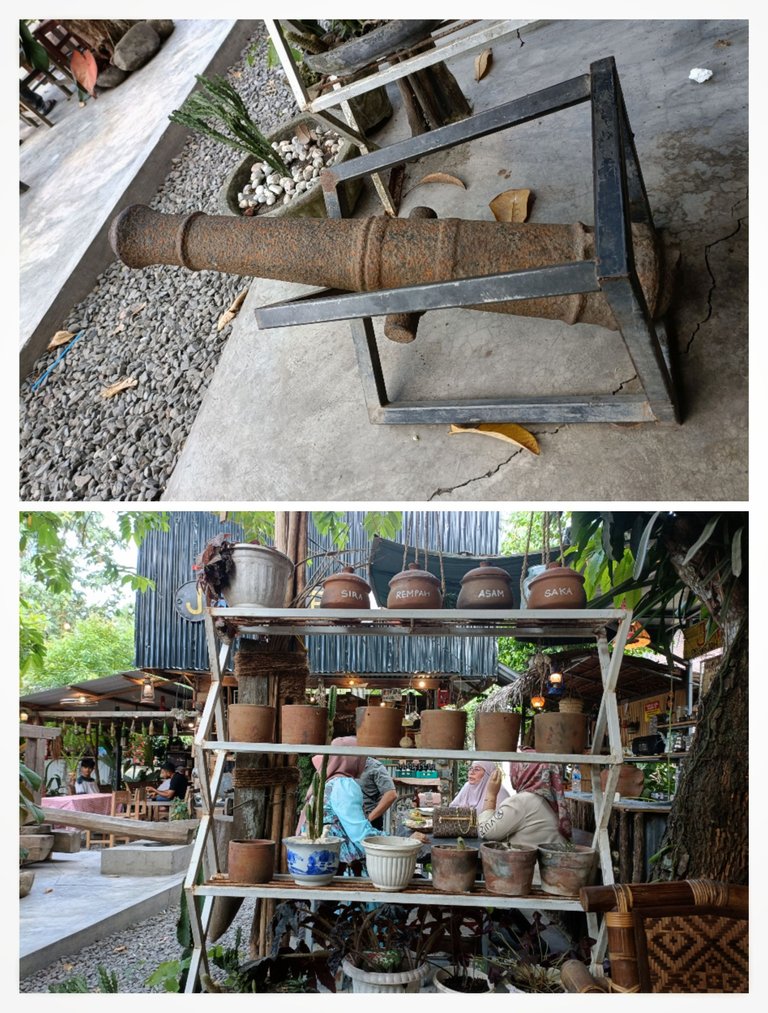 Likewise with the relics of other vehicles such as motorbikes in the 90's era, which at that time I was just born, this is a motorbike that was used by my ancestors in the past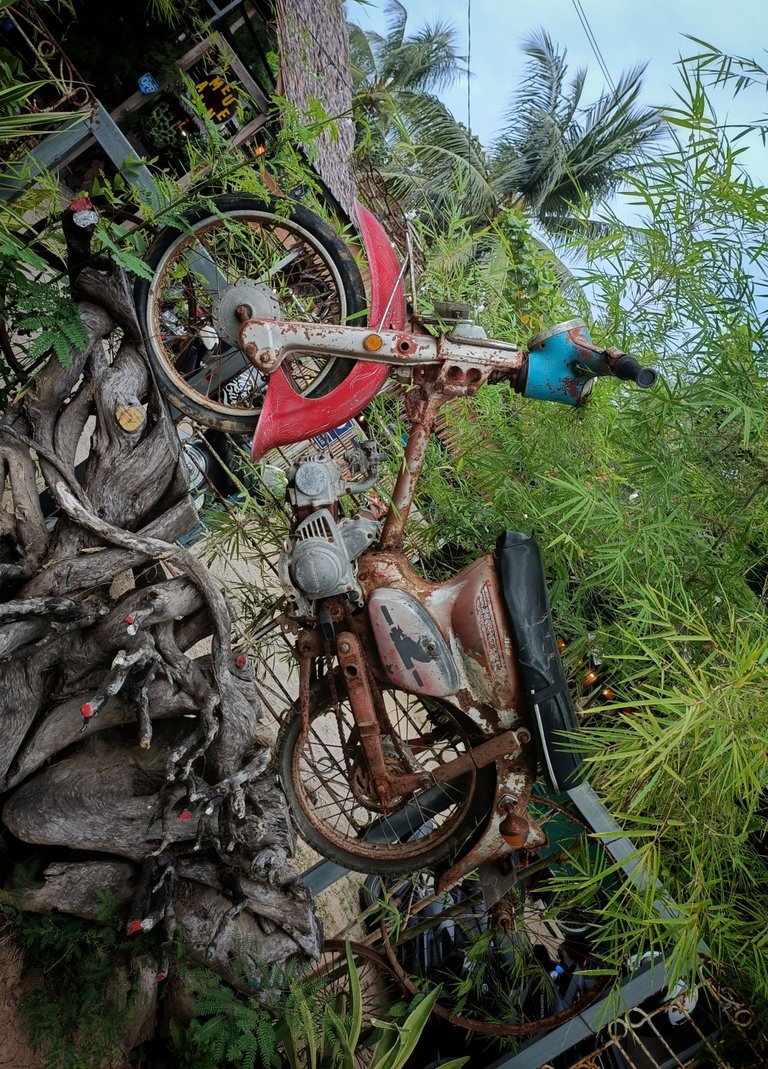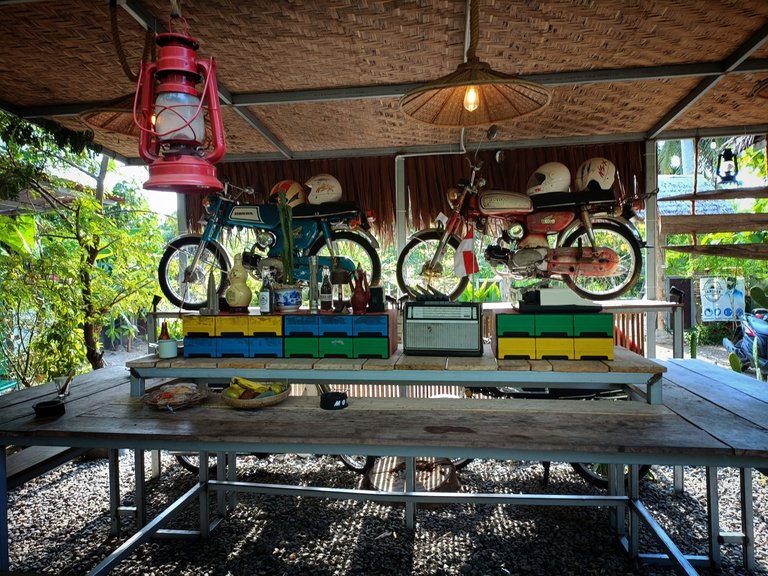 ---
Before I go home I also want to take pictures first and hope that one day I will come back here, this is a weekend full of old times and history to remember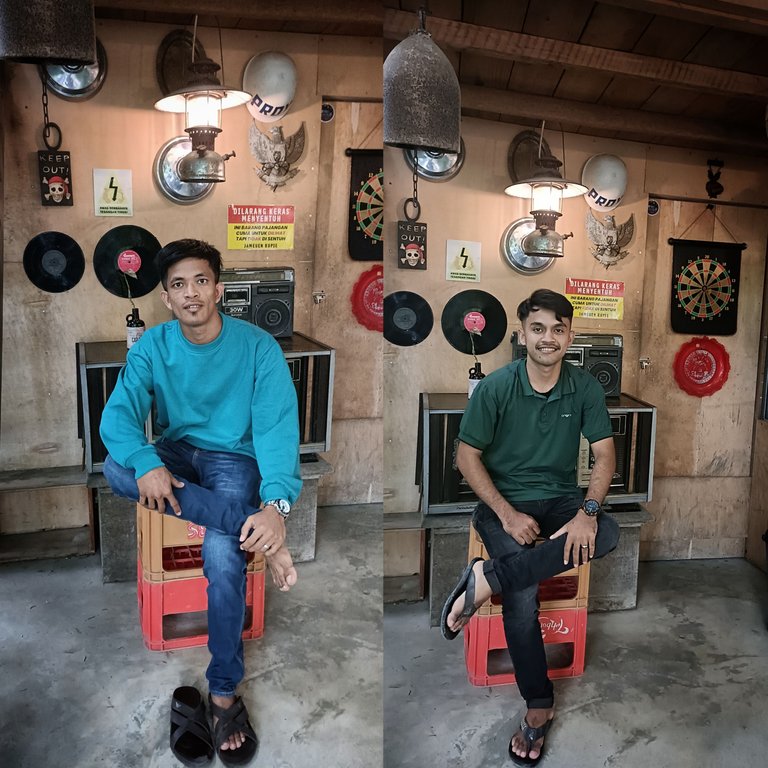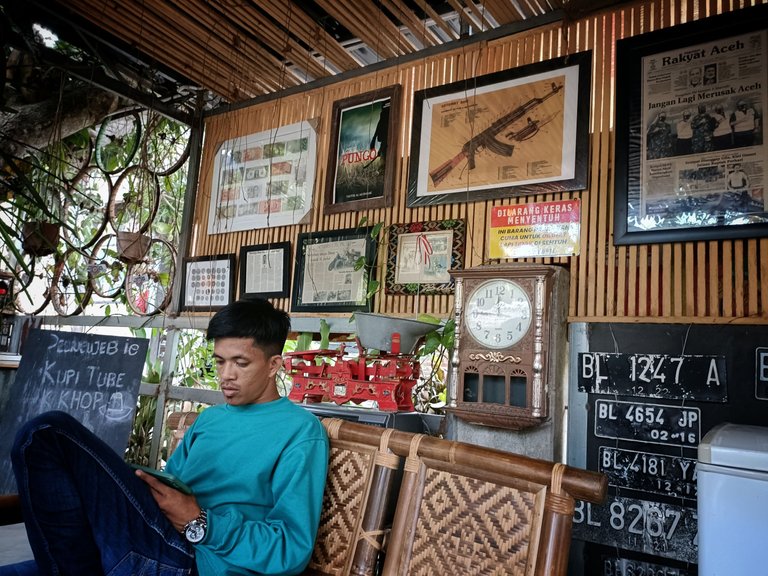 ---
Of course weekends for me don't have to be with nature but try to come to a place with a lot of historical knowledge. See you next weekend, greetings @macro1997
---
Happy Weekend !!!