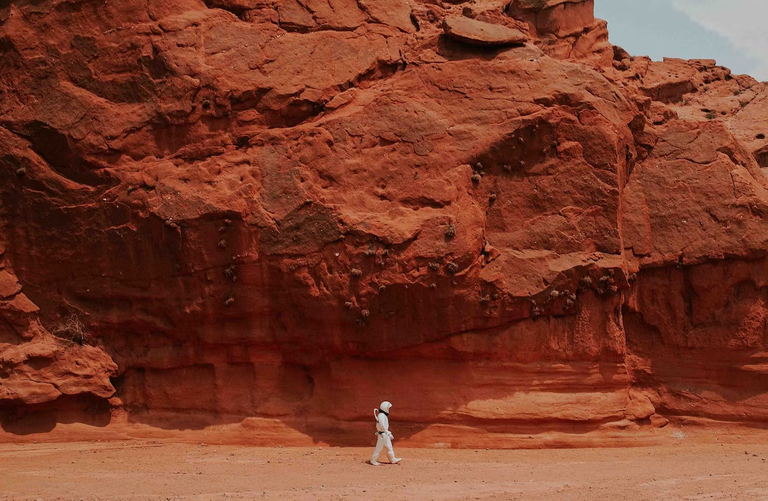 Image was from Unsplash.com by Nicolas Lobos
It was October 30, 2022. Sunday, when I brought a Marscoin at the price of $0.08. I have a lot of it in my wallet, and one of my goals is to be part of the great exploration of the new planet. Days passed, and the Marscoin was successful. They built humanity on Mars, and it's now open for people willing to live and permanently reside in the Mars atmosphere. Within my willingness to live on mars, I brought a membership using my Marscoin, and I acquired one bullet bed that will hibernate me for the years to come. I choose the one-thousand-year hibernation program, which aims to preserve my body and be ready to take off on the new planet of people.
At first, I was skeptical about what might happen. Could I be woken up or not? Of my obsession with the solar system, the planets and science, there was no assurance, but I risk my life. I prepared my hibernation, and one shot of the liquid made me dizzy. The last thing I saw was the smoke on my bullet bed; all were black like sleeping gas absorbs.
It was like hours of sleep as I opened my eyes the moment I heard a voice call, an AI good robot that said, "Welcome passenger to mars, the new society where we designed things to live freely and modernized" the bullet bed automatically open, as I look to my surroundings, everyone is cheering on. I cannot change the fact that I was smiling, too. This is my dream. I explore more within my surroundings and founds some people in the area, some are celebrities in the year 2022, and others are all wealthy. "Crypto made these dreams possible," said my neighbor bullet mate. I think he was in his mid-30 appearance, and I meant he was now 1030 years old.
"This is Elon Mask, and welcome to mars." The colossal screen just popped somewhere; it was the face of Elon Mask. It was so realistic. I had never seen him personally last 2022, so I was this star-struck when I saw his face, even in holograms. "You are the chosen one," he said while smiling. "Your life was changed. All the things you have here will be brought using Marscoin and other cryptocurrencies," he says. I smiled, knowing that I had some of it in my wallet. But I am not sure about the price of coins on Mars.
"Here is the update for the prices", then it's all shown up on the screen. The price of Bitcoin is still something. Marscoin reached 1500% when I brought it, and the Hive Token also dominates all the alt. Others I don't know. Maybe a thousand years had passed, and more and more had emerged from somewhere.
"Your crypto wallet is still back-up. Look at all in your watches" I tap the watch on my wrist, and it's all programmed as a hologram. One command happened in one speech, "Show my assets" I command, and it was all becoming insane.
I began my self-exploration, the hologram on my wrist showing the map said we were still on the ship, and there was a dotted line showing my position, followed by the dots coming out from the ship. It was a long journey of a thousand years, but it felt like a normal sleeping night. As we leave the vessel, we enter the covered glass building, round in shape. You will see the mysterious atmosphere of Mars, the robot is all over, and they are friendly as they will greet you whenever they see you.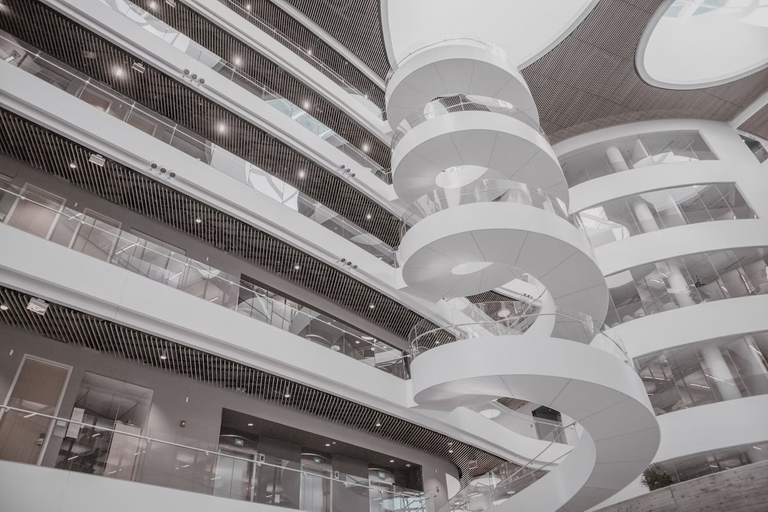 Image was from Unsplash.com by Clark Van Der Beken
It's a complete set of things, from business shops modern dining, foods and beverage, all in the vending machine, and it will charge your crypto assets.
This was the future crypto brings? I asked myself. Thousand years it's all evolved into something.
Mars brings equality, and I saw many people of any races and ages. They are all friendly and kind and offered most of the smiles the first time I saw them.
AI is everywhere, and I went to explore more, maybe outside the isolation. Request in AI, and they will give you suits, and a robotic dresser will come and give you your equipment and cases. There was something in my feeling the first time I stepped on Mars ground. As a child, I always dreamed of something, one of which is exploring beyond. This is real, and this was mars.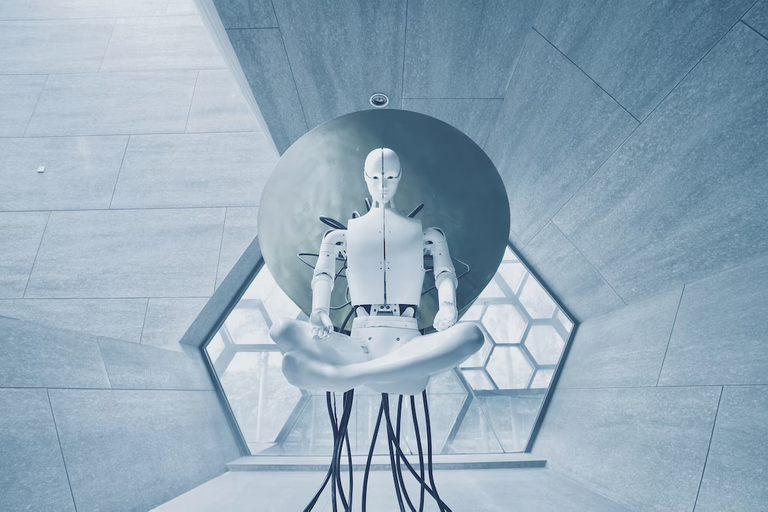 Image was from Unsplash.com by Aideal Hwa
Tesla's technology was all over. Some are flying cars and are more and more technologically advanced. It's all auto-generated with Mars's natural resources.
They began the concept of changing life on Mars. Flora and fauna are integrated. Some are hybrids and may be made with science; others might be native to Mars.
This was very different from the earth where I first lived, and things were incredible and amusing.
But I could not change my curiosity about what happened to the earth after thousand years, so I asked the AI to watch the current events, and I was shocked and could not move my body. As a result, "There was no earth in the solar system".
Then I woke up from my weekend dreams.
Disclaimers: This was a work of Fiction for the weekend concept "FORWARD OR BACKWARD WEEKEND" Marscoin was real but do your research "DYOR", not a bit of financial advice and invest in your own risk.
| | Hi, eunoia101 is a Farmer, Registered Agriculturist, Agronomist, Farm Technician, Mushroom Cultivator, Entrepreneur, and soon Researcher. Suppose your problems or queries are in any of the fields, don't feel hesitant to comment. We will try to resolve that. Upvote and reblog are highly appreciated. | |
| --- | --- | --- |