I had some ideas to add to this and since the most have been released I changed my mind on several things.
First of all @jmsansan.leo told me about Star Atlas in the comments which seem s be exactly what I was telling in the post. Don't worry I'll take part of this because that seem more than interesting.
If any of you find an interesting link that explains how it works and how to create a wallet on the correct blockchain that would be awesome !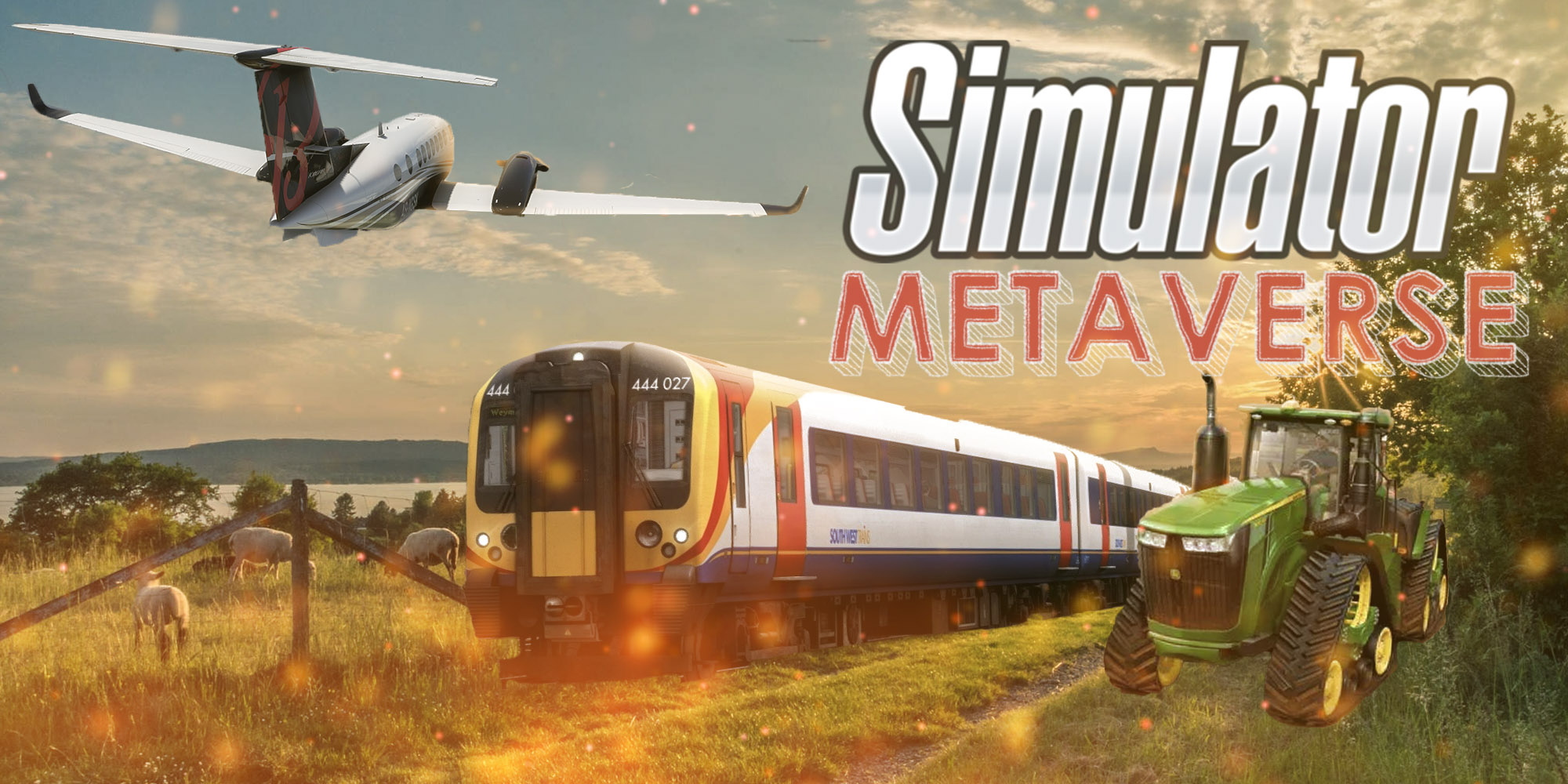 Simulators
This will be the main subject of that post.
Since few weeks I'm playing farming simulator. You can't imagine how much I play this game. The Simulators are probably my favorite games, I have more than 200 hours played on "Euro** Truck Simulator 2" and already almost 100 on "Farming simulator 22" and tested a lot of them like "Train Simu**" and some one I don't even remember how bad they were.
I would love to see a world where all that games are linked.
Imagine you need a new machine for your farm. You place an order for someone to bring it to you, a truck driver (I don't know if this job has another actual name) take it from the selling and bring it to you by the road. He drives for 25 minutes and then delivers it to you
Once you harvested, because you have an enormous field, you have like 120 tons of wheat to sell, none truck can handle this, to you have to bring it to a train station and a train driver get it to deliver it to another station, or maybe a plane pilot from "Flight Simulator"
On Farming simulator you can do some missions where you need to harvest or cultivate some fields for other farmers (who are ai), having the same but with players would be great. You want to cultivate two files at the same time ? No problem, place an order for a mission and another player will come to help you against a reward.
It could be better to play with a friend to avoid to pay those salaries.
Now let's imagine this
You planet has everything compatible to make a unique plant grow. It's the only planet in the universe for that, a lot of farms here are there to product this plant. You make it grow, you ask a truck to deliver it to an industrial airport, an airplane take this commodity to a spaceport, and here a spaceship take it to another planet.
In that case to make it even stronger and be a lot more compatible with my last post, there could be have some problems, pirate or any stealers. So maybe that would need some soldiers to guard this convoy.
Whatever
If something like that should be done, even if we only take the simulation and management part of it and forget about the space. This would need a lot of things. First the current companies making those game should work together.
But there are many companies, Microsoft for Flight Simulator. GIANT Software for Farming Sim and SCS Software for Euro Truck. And many more for smaller games.
I know that Microsoft loves to buy new companies but that starts to be a lot.
---
I'm really wishing to see all those simulators to be added together and maybe turn crypto, management games are the easier to have that kind of mechanics, each machine is a NFT and the most it makes you earn money while using it the more it costs.
Adding to this associations that Would be here to get fundings for the farmers rights and to help some to convert to a more healthy culture, permaculture and more organic and natural, so does @homeless-city and their donations to Habitat for humanity.

Join me on Noise.cash and read.cash and earn BCH for your posts and comments. Stake your earnings on Nexo and earn up to 8% APY in dividends.

Join me also on Publish0x
The website that rewards both readers and authors with ERC-20 tokens

Share your unused bandwidth and get paid for that with Honey gain
Posted Using LeoFinance Beta