This publication was also written in SPANISH and PORTUGUESE.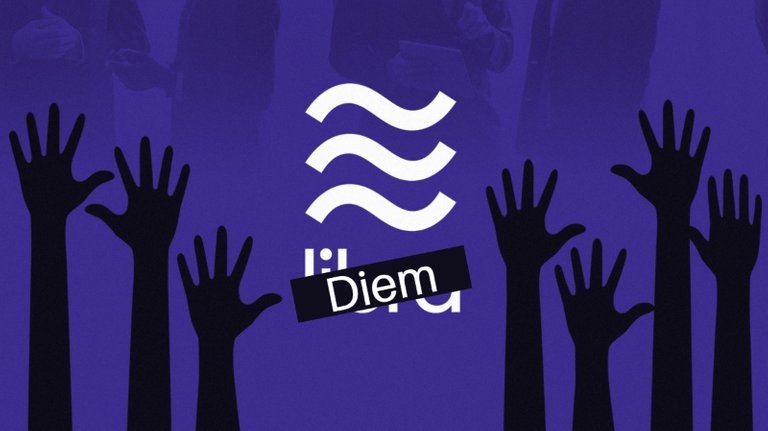 TugaTech
All those who are, at least, familiar with the news of cryptocurrencies already know that Facebook intends to enter the financial market through the launch of its own digital currency: Libra. But even before gaining more weight among all possible buyers, the project suffered from regulatory difficulties and since then, its scope has been gradually shrinking.
Basically, the currency would not be its value linked to just a single currency, but rather to variations in currencies and other investments. As a result, central banks and regulatory agencies have expressed their concerns about the project, claiming that it has a very authoritarian bias, which would concentrate even more power in the hands of Facebook if it went ahead in its original ways.
However, to show "organizational independence", cryptocurrencies had their name changed and will now be called Diem. According to the official statement, the function of the currency is to offer a secure, protected and compatible payment system that enables, enables and facilitates work for people and companies around the world. Democratizing access and use is on the list of priorities.
Among what can be seen as a novelty, the Diem Association highlights the hiring of world-class executives in order to lead the system operator where a form of payment will be regulated. Another very important point is that the Diem now has its form in stablecoin, which is a digital currency where there are no fluctuations, in relation to a common currency (the dollar diem will initially be associated with the US dollar).
The launch of the Diem is scheduled for the first half of 2021.
---
Por favor, llámame Diem. | El siguiente paso de Facebook.
Todos aquellos que están, al menos, familiarizados con la actualidad de las criptomonedas ya saben que Facebook pretende ingresar al mercado financiero mediante el lanzamiento de su propia moneda digital: Libra. Pero incluso antes de ganar más peso entre todos los posibles compradores, el proyecto sufrió dificultades regulatorias y desde entonces su alcance se ha ido reduciendo gradualmente.
Básicamente, la moneda no sería su valor vinculado a una sola moneda, sino a variaciones de monedas y otras inversiones. Como resultado, los bancos centrales y las agencias reguladoras han expresado su preocupación por el proyecto, alegando que tiene un sesgo muy autoritario, que concentraría aún más poder en manos de Facebook si seguía adelante en sus formas originales.
Sin embargo, para mostrar "independencia organizativa", se cambió el nombre de las criptomonedas y ahora se llamarán Diem. Según el comunicado oficial, la función de la moneda es ofrecer un sistema de pago seguro, protegido y compatible que habilite, habilite y facilite el trabajo a personas y empresas de todo el mundo. Democratizar el acceso y el uso está en la lista de prioridades.
Entre lo que puede verse como una novedad, la Asociación Diem destaca la contratación de ejecutivos de clase mundial para liderar el operador del sistema donde se regulará una forma de pago. Otro punto muy importante es que el Diem ahora tiene su forma en stablecoin, que es una moneda digital donde no hay fluctuaciones, en relación a una moneda común (el diem en dólares inicialmente estará asociado con el dólar estadounidense).
El lanzamiento de Diem está programado para la primera mitad de 2021.
---
Por favor, me chame de Diem. | O próximo passo do Facebook.
Todos aqueles que estão, minimamente, familiarizados com as novidades das criptomoedas já sabem que o Facebook pretende entrar no mercado financeiro através do lançamento da sua própria moeda digital: a Libra. Mas antes mesmo de ganhar mais peso entre todos os possíveis compradores, o projeto sofreu com dificuldades regulatórias e desde então, o seu escopo vem sendo gradativamente encolhido.
Basicamente, a moeda não seria o seu valor vinculado a apenas uma única moeda, mas sim a uma variações de moedas e outros investimentos. Por causa disso, bancos centrais, e agências reguladoras expressaram suas preocupações com o projeto, alegando que ele tem um viés muito autoritário, que concentraria ainda mais poderes nas mãos do Facebook se ele fosse adiante nos seus moldes originais.
No entanto, para mostrar uma "independência organizacional", a criptomoedas teve o seu nome alterado e agora se chamará Diem. De acordo com o comunicado oficial, a função da moeda é oferecer um sistema de pagamento seguro, protegido e compatível, que capacite, habilite e facilite o trabalho para pessoas e empresas ao redor do mundo. Democratizar o acesso e o uso está na lista de prioridades.
Dentre o que pode ser visto como novidade, a Diem Association destaca a contratação de executivos de classe mundial com o objetivo de liderar a operadora de sistema onde uma forma de pagamento será regulada. Outro ponto muito importante, é que o Diem agora tem à sua forma em stablecoin, que uma moeda digital onde não há oscilações, em relação a uma moeda comum (o dólar diem será inicialmente associado ao dólar americano).
O lançamento do Diem está previsto para o primeiro semestre de 2021.
Posted Using LeoFinance Beta