This publication was also writen in SPANISH and PORTUGUESE.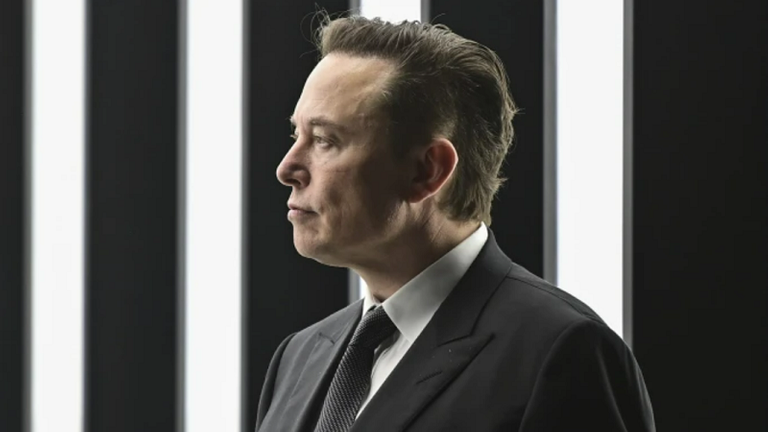 Variety
The exodus of people considered very important for the growth of cryptocurrencies towards other segments is certainly something that brings a notorious lack of interest from the public (in general) for a very simple reason: they follow in the footsteps of their "idols" and, always as possible, try to copy them. In the case of Elon Musk, it is certainly not easy to follow in his footsteps for the exorbitant amount of money he has, but it is possible to follow his ideas.
In a recent announcement made on Twitter, he said that he is "losing" interest in cryptocurrencies and is focusing his efforts on the artificial intelligence market. Musk didn't exactly say that in the message, but that's a very obvious interpretation, considering his interest in new challenges. Co-founder of the company OpenAI (which launched in 2015), he is a strong advocate of this type of intelligence, arguing that it has the potential to be an existential threat to humanity if not properly controlled in a better planned way.

Although his interest in artificial intelligence is not so clear, he has been working behind the scenes so that his path within this segment is one more step towards an innovative future. There is no complete disinterest in relation to cryptocurrencies, but it is a fact that this sector is no longer a priority for him. Investments will certainly continue (after all, we are talking about money), but this billionaire's eyes now see other paths.
It's not hard to believe that Musk really is less and less interested in cryptocurrencies. Considering the full potential of artificial intelligence in a shorter term (and with visibly faster real results), it is natural for it to migrate to this segment, precisely because it has a nature that favors very volatile behavior. His interests change with the waves of the profit tide, so this is something more than predictable.
---
Adiós, Criptomonedas.
El éxodo de personas consideradas muy importantes para el crecimiento de las criptomonedas hacia otros segmentos es ciertamente algo que trae un notorio desinterés del público (en general) por una razón muy sencilla: siguen los pasos de sus "ídolos" y, siempre que sea posible, trate de copiarlos. En el caso de Elon Musk, ciertamente no es fácil seguir sus pasos por la cantidad exorbitante de dinero que tiene, pero es posible seguir sus ideas.
En un reciente anuncio realizado en Twitter, dijo que está "perdiendo" interés en las criptomonedas y está enfocando sus esfuerzos en el mercado de la inteligencia artificial. Musk no dijo exactamente eso en el mensaje, pero esa es una interpretación muy obvia, considerando su interés en nuevos desafíos. Cofundador de la empresa OpenAI (que se lanzó en 2015), es un firme defensor de este tipo de inteligencia y argumenta que tiene el potencial de convertirse en una amenaza existencial para la humanidad si no se controla adecuadamente de una manera mejor planificada.
Aunque su interés por la inteligencia artificial no es tan claro, ha estado trabajando entre bastidores para que su camino dentro de este segmento sea un paso más hacia un futuro innovador. No existe un desinterés total en relación a las criptomonedas, pero es un hecho que este sector ya no es una prioridad para él. Las inversiones ciertamente continuarán (después de todo, estamos hablando de dinero), pero los ojos de este multimillonario ahora ven otros caminos.
No es difícil creer que Musk realmente está cada vez menos interesado en las criptomonedas. Considerando todo el potencial de la inteligencia artificial en un plazo más corto (y con resultados reales visiblemente más rápidos), es natural que migre a este segmento, precisamente porque tiene una naturaleza que favorece un comportamiento muy volátil. Sus intereses cambian con las olas de la marea de ganancias, por lo que esto es algo más que predec
---
Adeus, Criptomoedas.
O êxodo das pessoas consideradas muito importantes para o crescimento das criptomoedas em direção a outros segmentos certamente é algo que traz um notório desinteresse do público (em geral) por um motivo muito simples: elas seguem o os passos dos seus "ídolos" e, sempre que possível, tentam copiá-los. No caso do Elon Musk, é certo que não é fácil seguir os seus passos pela quantia exorbitante de dinheiro que ele tem, mas é possível seguir as ideias.
Em um anúncio recente feito no Twitter, ele disse que está "perdendo" o interesse nas criptomoedas e está focando os seus esforços no mercado da inteligência artificial. Musk não falou exatamente isso na mensagem, mas essa é uma interpretação muito óbvia, considerando o interesse dele por novos desafios. Co-fundador da empresa OpenAI (que foi lançada em 2015), ele é um grande defensor desse tipo de inteligência, argumentando que ela tem o potencial de ser uma ameaça existencial para a humanidade se não for devidamente controlada de uma maneira melhor planejada.
Ainda que o interesse dele em inteligência artificial não seja tão claro, ele vem atuando nos bastidores para que o seu caminho dentro desse segmento seja mais um passo um futuro inovador. Não há o desinteresse completo em relação as criptomoedas, mas é um fato que esse setor não é mais uma prioridade dele. Os investimentos certamente irão continuar (afinal, nós estamos falando sobre dinheiro), mas os olhos desse bilionário agora enxergam outros caminhos.
Não é difícil de acreditar que Musk realmente esteja cada vez menos interessado em criptomoedas. Considerando todo o potencial da inteligência artificial em um prazo mais curto (e com resultados reais visivelmente mais rápidos), é natural que ele migre para esse segmento, justamente por ter uma natureza que favorece um comportamento bem volátil. Os interesses dele mudam de acordo com as ondas da maré de lucros, então, isso é algo mais do que previsível.