This publication was also written in SPANISH and PORTUGUESE.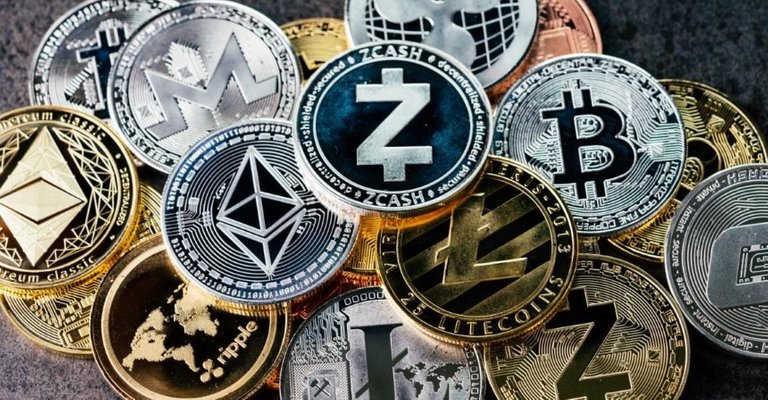 Crypto News Flash
Everyone knows (or should know) that dealing with the financial market when you are an investor is living on a roller coaster of emotions. One day you can be happy, the next you can be sad and things stay on that wavering line until you finally get used to the ups and downs over time.
Valuations and devaluations are part of an investor's journey and, especially in the year 2020, we are all having a good lesson in this, because the weight that the balance of finance is suffering seems to be increasingly difficult to measure. But that unknown will never be resolved, but it can be "predicted".
One of the certainties that we had, was that some cryptocurrencies (such as Bitcoin), even in such a chaotic scenario (due to the Coronavirus pandemic, which still has a marked weight of destruction in the economy of many countries), have managed a high level of appreciation. What will happen next year?
Once again, it is impossible to be sure how things will work in this type of market, but I particularly believe that the year 2021 will bring good surprises for those who are betting on this game. The results can be potentially promising, and believing in them brings a satisfying feeling.
The economies of several countries are recovering, vaccines against Coronavirus are getting closer and closer to becoming a reality and all of this has a very positive impact on the financial market. Directly, this is an indication that the cryptocurrency collection can be positively impacted in the coming years.
---
¿Crees que 2021 será un mejor año para las criptomonedas?
Todo el mundo sabe (o debería saber) que lidiar con el mercado financiero cuando eres un inversor es vivir en una montaña rusa de emociones. Un día puedes ser feliz, al siguiente puedes estar triste y las cosas se mantienen en esa línea vacilante hasta que finalmente te acostumbras a los altibajos con el tiempo.
Las valoraciones y devaluaciones son parte del viaje de un inversor y, sobre todo en el año 2020, todos estamos teniendo una buena lección de esto, porque el peso que está sufriendo el saldo financiero parece ser cada vez más difícil de medir. Pero esa incógnita nunca se resolverá, pero se puede "predecir".
Una de las certezas que teníamos, era que algunas criptomonedas (como Bitcoin), incluso en un escenario tan caótico (debido a la pandemia del Coronavirus, que aún tiene un marcado peso de destrucción en la economía de muchos países), han logrado un alto nivel de apreciación. ¿Qué pasará el año que viene?
Una vez más, es imposible tener certeza de cómo van a funcionar las cosas en este tipo de mercado, pero particularmente creo que el año 2021 traerá buenas sorpresas para quienes estén apostando por este juego. Los resultados pueden ser potencialmente prometedores y creer en ellos genera una sensación de satisfacción.
Las economías de varios países se están recuperando, las vacunas contra el Coronavirus están cada vez más cerca de hacerse realidad y todo esto tiene un impacto muy positivo en el mercado financiero. Directamente, esto es una indicación de que la colección de criptomonedas puede verse afectada positivamente en los próximos años.
---
Você acha que 2021 será um ano melhor para as criptomoedas?
Todo mundo sabe (ou deveria saber), que lidar com o mercado financeiro quando você um investidor é viver em uma montanha-russa de emoções. Um dia você pode estar feliz, no outro, pode estar triste e as coisas ficam nessa linha oscilante até o momento em que finalmente se acostuma com os altos e baixos ao longo do tempo.
Valorizações e desvalorizações fazem parte da jornada de um investidor e, em especial no ano de 2020, todos nós estamos tendo uma boa lição sobre isso, porque o peso que a balança das finanças está sofrendo parece ser cada vez mais difícil de ser mensurado. Mas essa incógnita nunca será resolvida, mas pode ser "prevista".
Uma das certezas que nós tivemos, foi que algumas criptomoedas (como o Bitcoin), mesmo dentro de um cenário tão caótico (por causa da pandemia do Coronavírus, que ainda tem um peso de destruição acentuado na economia de muitos países), vem conseguindo manter um alto nível de valorização. O que acontecerá no próximo ano?
Mais uma vez, é impossível ter certeza sobre como as coisas irão funcionar neste tipo de mercado, mas eu particularmente acredito que o ano de 2021 irá trazer consigo boas surpresas para quem está apostando nesse jogo. Os resultados podem ser potencialmente promissores, e acreditar neles trás um sentimento satisfatório.
As economias de vários países está se restabelecendo, as vacinas contra o Coronavírus estão cada vez mais perto de se tornarem uma realidade e tudo isso tem um impacto bem positivo para o mercado financeiro. Diretamente, isso é um indicativo de que o acervo de criptomoedas pode ser impactado positivamente nos próximos anos.
Posted Using LeoFinance Beta