This publication was also written in SPANISH and PORTUGUESE.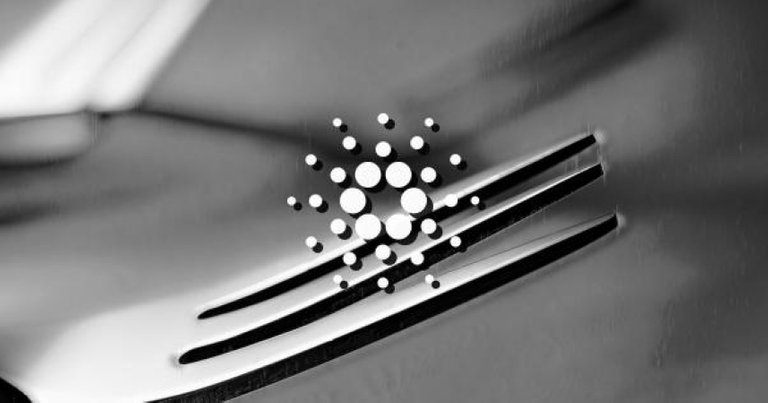 CryptoSlate
IOG (the company behind all the Cardano's development) made a great announcement confirming the hard fork (called Mary), which will be active on the main cryptocurrency network, on March 1st. This protocol requires the hard fork, which will be applied to mainnet and reinforces an importance in the launch of Goguen.
According to information from the company:
"The protocol brings an advance so that there is a major update and through it, the native tokens are presented, in addition to support for several assets, bringing interesting new use cases for Cardano."
This is a change that has been expected by many cryptocurrency hodlers, and that will bring good results, making Cardano be seen with a more aggressive look and attracting the attention of new investors. There is also a good chance that Cardano will become an attractive alternative to Ethereum when it comes to building DeFi applications. In fact, the DeFi field brings a "sea of ​​possibilities" that they still need, and must be very well explored so that new paths are created and offer those who believe in cryptocurrencies great opportunities.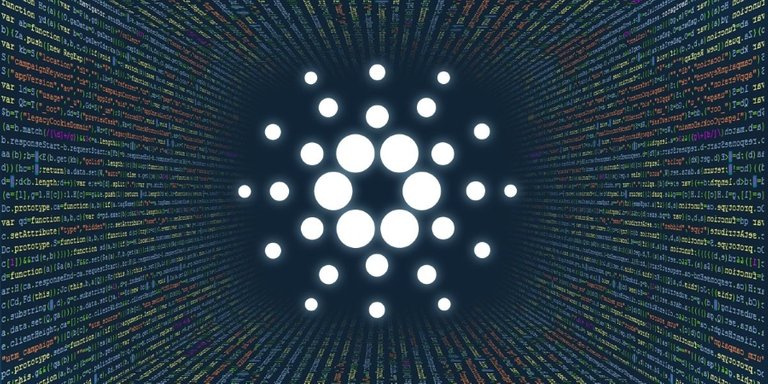 Crypto News Flash
Despite being "just" a hard fork, the potential for these changes is great and benefits users in different ways. It is also important to mention that Cardano's DeFi will have very low transaction fees and this is great because it lowers the entry barrier so that investors with less financial potential can enter the game with more exciting opportunities and profits. A fairer "playing field" has been a priority within the goals of many other cryptocurrencies and this more democratic look deserves even greater attention from this competitive market.
Finally, another element in Cardano's DeFi that needs to be mentioned is security, which will be even greater, because the tokens based on the structure of this cryptocurrency are "native" and that means that they use the same token logic as the ADA. This element brings an update that is also necessary for investors to feel more secure in order to possibly make even bigger investments as they realize that everything is working with increasingly larger and more complex security protocols. A series of robust changes and major impacts.
---
El hard fork de Cardano (ADA) está a punto de suceder.
IOG (la compañía detrás del todo desarrollo de Cardano) hizo un grand anuncio confirmando el hard fork (llamado Mary), que estará activo en la red principal de criptomonedas, el 01 de Marzo. Este protocolo requiere el hard fork, que se aplicará a mainnet y refuerza un importancia en el lanzamiento de Goguen.
Según información de la empresa:
"El protocolo trae un avance para que haya una gran actualización y a través de él se presentan los tokens nativos, además de soporte para varios activos, trayendo interesantes nuevos casos de uso para Cardano."
Este es un cambio que ha sido esperado por muchos hodlers de criptomonedas, y que traerá buenos resultados, haciendo que Cardano sea visto con una mirada más agresiva y atrayendo la atención de nuevos inversores. También existe una buena posibilidad de que Cardano se convierta en una alternativa atractiva a Ethereum cuando se trata de crear aplicaciones DeFi. De hecho, el campo DeFi trae un "mar de posibilidades" que aún necesitan, y deben ser muy bien exploradas para que se creen nuevos caminos y ofrezcan grandes oportunidades a quienes creen en las criptomonedas.
A pesar de ser "solo" una bifurcación dura, el potencial de estos cambios es grande y beneficia a los usuarios de diferentes maneras. También es importante mencionar que DeFi de Cardano tendrá tarifas de transacción muy bajas y esto es excelente porque reduce la barrera de entrada para que los inversores con menos potencial financiero puedan ingresar al juego con oportunidades y ganancias más interesantes. Un "campo de juego" más justo ha sido una prioridad dentro de los objetivos de muchas otras criptomonedas y este aspecto más democrático merece una atención aún mayor de este mercado competitivo.
Finalmente, otro elemento en la DeFi de Cardano que hay que mencionar es la seguridad, que será aún mayor, porque los tokens basados ​​en la estructura de esta criptomoneda son "nativos" y eso significa que usan la misma lógica de token que la ADA. Este elemento trae una actualización que también es necesaria para que los inversores se sientan más seguros para posiblemente hacer inversiones aún mayores al darse cuenta de que todo está funcionando con protocolos de seguridad cada vez más grandes y complejos. Una serie de cambios sólidos e impactos importantes.
---
Hard fork da Cardano (ADA) está prestes a acontecer.
IOG (a empresa que está por trás de todo o desenvolvimento da Cardano) fez um grande anúncio com a confirmação do hard fork Mary, que será ativo na rede principal da criptomoeda, no dia 01 de Março. Esse protocolo exige o hard fork, que será aplicado à mainnet e reforça uma importância no lançamento do Goguen.
Segundo informações da empresa:
"O protocolo traz um avanço para que haja uma grande atualização e através dela, sejam apresentados os tokens nativos, além do suporte a vários ativos, trazendo novos casos de uso interessantes para Cardano."
Essa é uma mudança que vem sendo esperada por muitos hodlers da criptomoeda, e que trará bons resultados, fazendo com que a Cardano possa ser visto com um olhar mais agressivo e desperte à atenção de novos investidores. Existe também uma boa possibilidade do Cardano se tornar em uma alternativa atraente ao Ethereum no que diz respeito as construções das aplicações DeFi. Aliás, o campo DeFi trás um "mar de possibilidades" que ainda precisam, e devem ser muito bem explorados para que novos caminhos sejam criados e ofereçam a quem acredita nas criptomoedas grandes oportunidades.
Apesar de ser "apenas" um hard fork, o potencial dessas mudanças é grande e beneficia os usuários de maneiras diversas. É importante mencionar também, que a DeFi da Cardano terá taxas de transação muito baixas e isso é ótimo porque diminui a barreira de entrada para que investidores de menor potencial financeiro possam entrar no jogo com oportunidades e lucros mais animadores. Um "campo de jogo" mais justo tem sido uma prioridade dentro dos objetivos de muitas outras criptomoedas e esse olhar mais democrático merece uma atenção ainda maior por parte desse mercado competitivo.
Por fim, outro elemento na DeFi da Cardano que precisa ser mencionado é a segurança, que será ainda maior, porque os tokens baseados na estrutura dessa criptomoeda são "nativos" e isso significa que eles usam a mesma lógica de token que o ADA. Esse elemento traz uma atualização que também é necessária para que os investidores se sintam mais seguros para possivelmente fazer investimentos ainda maiores à medida em que eles perceberem que tudo está funcionando com protocolos de segurança cada vez mais maiores e mais complexos. Uma série de mudanças robustas e de grandes impactos.
Posted Using LeoFinance Beta