This publication was also written in SPANISH and PORTUGUESE.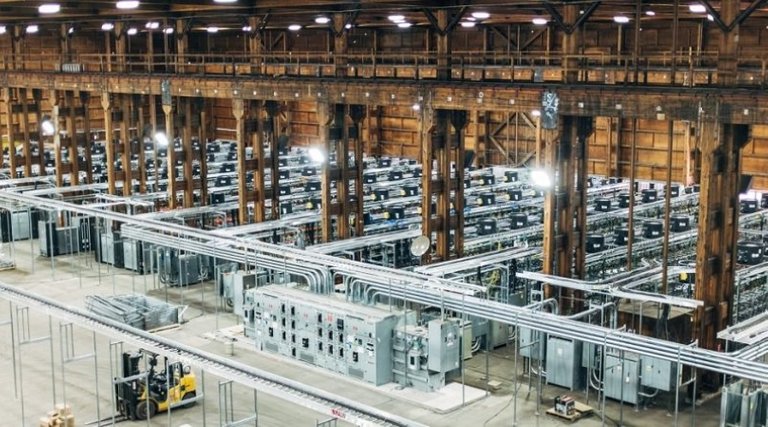 createIT
While this new technology is still a real puzzle for many people, there are people who are already fully aware of what blockchain is all about and what it can bring us... Or at least, everything that is available up to now, and the projects (in various sectors) that are being developed so far. The list grows more with each new day, with the disclosure of new incredible and challenging projects.
Within this immense universe are cryptocurrencies, and one of the oldest processes that aims to obtain fractions of these digital currencies is mining, which basically consists of using superpowered machines to achieve everything in a passive way. An alternative that is still used today, but for a controversial reason, is beginning to be questioned: the excessive use of electrical energy so that the machines continue to operate every day (something that certainly requires a very high level of energy).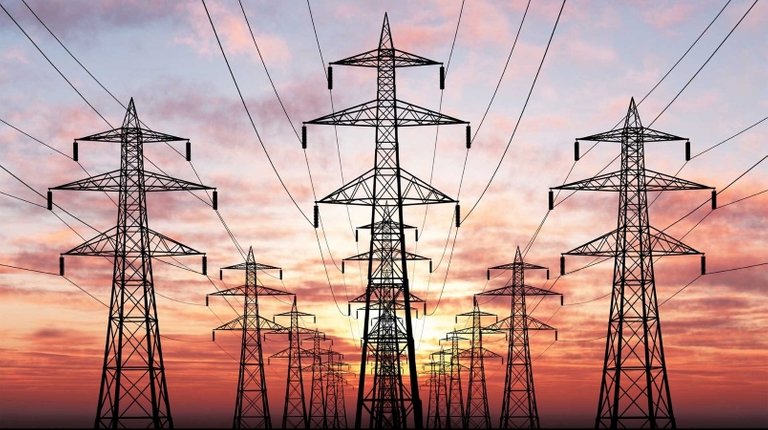 Bitcoinst
The most mentioned problems in relation to this excessive use of energy are related to future environmental problems (which can affect many ecosystems in an intense way) and to the energy crisis (which has the potential to cause major blackouts). Now, there is a new problem that can bring back this discussion about the mining process, and if this becomes a trend, these alternative earnings will have to be reviewed because, now the "focus" is the theft of energy directed at feeding the super machines.
A very recent example that illustrates this problem happened this week in Malaysia, where a group of Bitcoin miners was accused of stealing electricity so that the mining process could be done. According to the Johor police (which is about 20 kilometers from Singapore), energy theft has been occurring since the end of 2020 and the amount of the damage is estimated at U$ 2 million. All the stolen energy fed a total of 1,700 machines.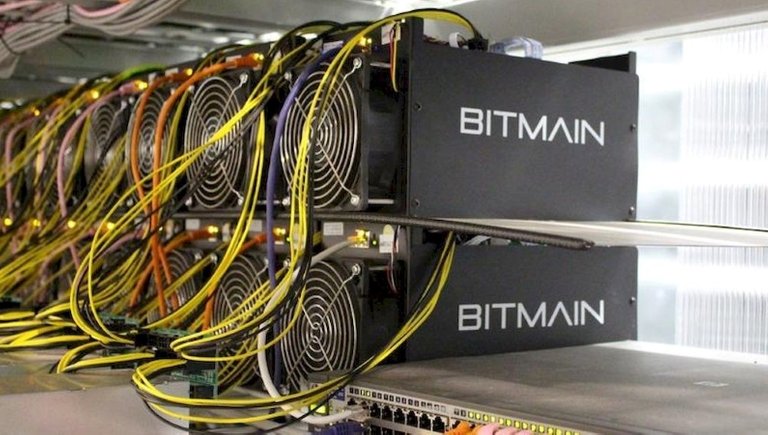 Malay Mail
According to other police information, the theft occurred through the adulteration that was carried out on the energy meters, which registered a much lower consumption than usual, and facilitated the coverage of the scheme. This is a very serious problem, especially for Eastern Europe and Asian countries because these places concentrate activities that basically use mining (on an "insane" level) to be able to earn Bitcoins.
I particularly do not believe that mining is capable of causing so many problems and there is a certain exaggeration in some statements that fight against this alternative... But, I also do not believe that this same process is something so profitable today because the scenario has changed since then. The big problem is that if this idea of ​​stealing energy to power super machines to make mining becomes commonplace, there will be a debate of considerable proportions to be made.
---
¿Puede el proceso de minería funcionar contra blockchain?
Si bien esta nueva tecnología sigue siendo un verdadero rompecabezas para muchas personas, hay personas que ya son plenamente conscientes de qué es blockchain y de lo que nos puede aportar... O al menos, todo lo que está disponible hasta ahora, y el proyectos (en varios sectores) que se están desarrollando hasta el momento. La lista crece más con cada nuevo día, con la divulgación de nuevos proyectos increíbles y desafiantes.
Dentro de este inmenso universo se encuentran las criptomonedas, y uno de los procesos más antiguos que apunta a obtener fracciones de estas monedas digitales es la minería, que básicamente consiste en utilizar máquinas superpoderosas para lograr todo de manera pasiva. Se empieza a cuestionar una alternativa que todavía se utiliza hoy en día, pero por un motivo controvertido: el uso excesivo de energía eléctrica para que las máquinas sigan funcionando todos los días (algo que sin duda requiere un nivel de energía muy elevado).
Los problemas más citados en relación con este uso excesivo de energía están relacionados con los problemas ambientales futuros (que pueden afectar intensamente a muchos ecosistemas) y la crisis energética (que tiene el potencial de provocar grandes apagones). Ahora, hay un nuevo problema que puede traer de vuelta esta discusión sobre el proceso minero, y si esto se convierte en una tendencia, habrá que revisar estas ganancias alternativas porque, ahora el "foco" es el robo de energía dirigido a alimentar súper máquinas .
Un ejemplo muy reciente que ilustra este problema ocurrió esta semana en Malasia, donde un grupo de mineros de Bitcoin fue acusado de robar electricidad para que se pudiera realizar el proceso de minería. Según la policía de Johor (que se encuentra a unos 20 kilómetros de Singapur), el robo de energía se ha estado produciendo desde finales de 2020 y el monto del daño se estima en U$ 2 millones. Toda la energía robada alimentó un total de 1.700 máquinas.
Según otra información de la Policía, el robo se produjo por adulteración que se llevó a cabo en los contadores de energía, los cuales registraron un consumo muy inferior al habitual, y facilitaron la cobertura del esquema. Este es un problema muy grave, especialmente para los países de Europa del Este y Asia porque estos lugares concentran actividades que básicamente utilizan la minería (a un nivel "loco") para poder ganar Bitcoins.
No creo particularmente que la minería sea capaz de causar tantos problemas y hay una cierta exageración en algunas declaraciones que luchan contra esta alternativa... Pero tampoco creo que este mismo proceso sea algo tan rentable hoy porque el escenario ha cambiado desde entonces. El gran problema es que si esta idea de robar energía para impulsar supermáquinas para hacer minería se convierte en algo común, habrá un debate de proporciones considerables.
---
O processo de mineração pode trabalhar contra a blockchain?
Enquanto essa nova tecnologia ainda é um verdadeiro enigma para muitas pessoas, existem pessoas que já estão totalmente cientes sobre do que se trata a blockchain e tudo o que ela pode nos trazer... Ou pelo menos, tudo o que está disponível até esse momento, e os projetos (em diversos setores) que estão sendo desenvolvidos até agora. A lista aumenta mais a cada novo dia, com a divulgação de novos projetos incríveis e desafiadores.
Dentro desse universo imenso estão as criptomoedas, e um dos processos mais antigos que tem o objetivo de conseguir frações dessas moedas digitais é a mineração, que consiste, basicamente, em usar máquinas superpotentes para conseguir tudo de maneira passiva. Uma alternativa que é utilizada até hoje, mas que por uma razão controversa, está começando a ser questionada: o uso excessivo de energia elétrica para que as máquinas continuem a funcionar todos os dias (algo que certamente exige um nível altíssimo de energia).
Os problemas mais citados em relação a esse uso exagerado do energia está relacionado a futuros problemas ambientais (que podem atingir de maneira intenso muitos ecossistemas) e à crise de energia (que tem o potencial de causar grandes apagões). Agora, há um novo problema pode trazer de volta essa discussão sobre o processo de mineração, e caso isso se torna uma tendência, essa alternativa de ganhos terá que ser revista porque, agora o "foco" são os roubos de energia direcionados à alimentação das super máquinas.
Um exemplo bem recente que ilustra essa problemática aconteceu essa semana, na Malásia, onde um grupo de mineradores de Bitcoin foi acusado de roubar energia elétrica para que o processo de mineração fosse feito. De acordo com a polícia de Johor (que fica a cerca de 20 quilômetros de Cingapura), o roubo de energia já acontece desde o final de 2020 e o valor do prejuízo está estimado em U$ 2 milhões. Toda a energia roubada alimentava um total de 1.700 máquinas.
Segundo outras informações da polícia, a roubo acontecia através da adulteração que era feita nos medidores de energia, que registravam um consumo bem menor do que o habitual, e facilitava a cobertura do esquema. Esse é um problema muito grave, em especial para o Leste Europeu e para os países asiáticos porque esses lugares concentram atividades que basicamente usam mineração (em um nível "insano") para conseguir ganhar Bitcoins.
Eu particularmente não acredito que à mineração seja capaz de causar tantos problemas e há um certo exagero em algumas declarações que lutam contra essa alternativa... Mas, eu também não acredito que esse mesmo processo seja algo tão lucrativo atualmente porque o cenário mudou desde então. O grande problema é que se essa ideia de roubar energia para alimentar super máquinas para fazer mineração se tornar algo comum, haverá um debate de proporções consideráveis a ser feito.
Posted Using LeoFinance Beta