This publication was also written in SPANISH and PORTUGUESE.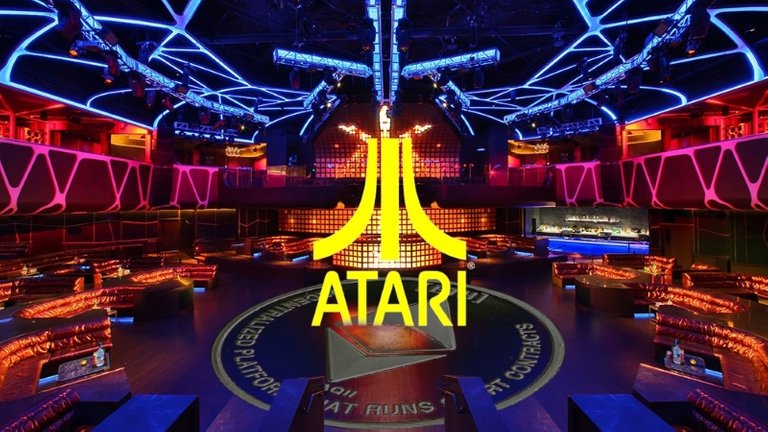 CriptoNoticias
One of the biggest trends, with an increasingly growing market within the incredible world of digital currencies, has been online casinos. Within them, cryptocurrencies are used as the money we already know and feeds a network of games with a focus on bingo lotteries, poker (just to name a few examples). Noting how the new "fever" can be expansive and profitable, Atari has announced its own cryptocurrency online casino, focused on a retro theme (appealing to nostalgia).
The project is a partnership between Atari and the organization Decentral Games and is scheduled to open in May this year. The virtual casino has been built within a decentralized 3D universe called Decentraland (currently operating within the Ethereum blockchain network) and will have tokens and digital currencies as the main focus for bets to be placed on retro and thematic games that enshrined Atari in its long, profitable - and successful - journey into the world of video games.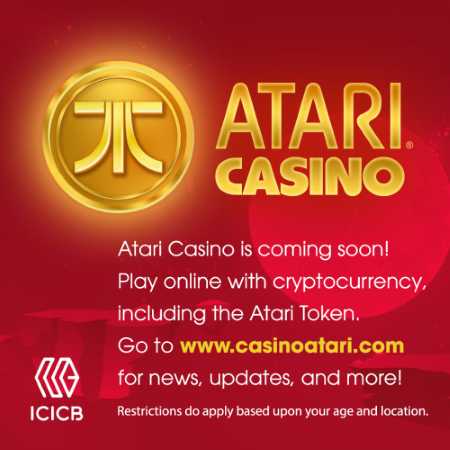 Atari
According to information in the official announcement, among the cryptocurrencies available for bettors to use are MANA (which is a native cryptocurrency of Decentraland), DG (digital currency of Decentral Games), DAI (stablecoin), and a recent token released by itself Atari, ATRI. The so-called "metaverse" (virtual alternative universe) has the Vegas City region as the headquarters for the betting platform, which will be divided over 20 different locations, further enhancing this type of market.
A very interesting fact about the functioning of Decentral Games, is that it is a DAO (Autonomous Decentralized Organization) and is managed by its own users in a collective work done within the digital metaverse, which is Decentraland. The idea of ​​maintaining total control over this type of initiative in the hands of developers (and sponsors, obviously) makes the cryptocurrency market gain even greater population strength, because that is exactly what they want to happen.
---
Atari se sumerge en el mundo de los casinos online con criptomonedas.
Una de las mayores tendencias, con un mercado cada vez más creciente dentro del increíble mundo de las monedas digitales, han sido los casinos en línea. Dentro de ellos, las criptomonedas se utilizan como el dinero que ya conocemos y alimenta una red de juegos con un enfoque en loterías de bingo, póquer (solo por nombrar algunos ejemplos). Observando cómo la nueva "fiebre" puede ser expansiva y rentable, Atari ha anunciado su propio casino en línea de criptomonedas, enfocado en un tema retro (apelando a la nostalgia).
El proyecto es una asociación entre Atari y la organización Decentral Games y está programado para abrir en mayo de este año. El casino virtual se ha construido dentro de un universo 3D descentralizado llamado Decentraland (que actualmente opera dentro de la red blockchain de Ethereum) y tendrá tokens y monedas digitales como foco principal para que las apuestas se realicen en juegos retro y temáticos que consagraron a Atari en su largo y rentable - y exitoso - viaje al mundo de los videojuegos.
Según la información del comunicado oficial, entre las criptomonedas disponibles para los apostantes se encuentran MANA (que es una criptomoneda nativa de Decentraland), DG (moneda digital de Decentral Games), DAI (stablecoin) y un token reciente lanzado por la propia Atari, ATRI. El llamado "metaverso" (universo alternativo virtual) tiene a la región de Vegas City como sede de la plataforma de apuestas, que se dividirá en 20 ubicaciones diferentes, potenciando aún más este tipo de mercado.
Un dato muy interesante sobre el funcionamiento de Decentral Games, es que es una DAO (Organización Autónoma Descentralizada) y es gestionada por sus propios usuarios en un trabajo colectivo realizado dentro del metaverso digital, que es Decentraland. La idea de mantener el control total sobre este tipo de iniciativas en manos de los desarrolladores (y patrocinadores, obviamente) hace que el mercado de las criptomonedas gane aún mayor fuerza poblacional, porque eso es exactamente lo que quieren que suceda.
---
Atari mergulha no mundo dos cassinos online com criptomoedas.
Uma das maiores tendências, com um mercado cada vez mais crescente dentro do incrível mundo das moedas digitais, tem sido os cassinos online. Dentro deles, as criptomoedas são utilizados como o dinheiro que nós já conhecemos e alimenta uma rede de jogos com foco em bingo loterias, pôquer (apenas para citar alguns exemplos). Observando como a a nova "febre" pode ser expansiva e lucrativa, a Atari anunciou o seu próprio cassino online com criptomoedas, focado em uma temática retrô (apelando para a nostalgia).
O projeto é uma parceria entre a Atari com a organização Decentral Games e está com a estreia marcada para Maio deste ano. O cassino virtual vem sendo construído dentro de um universo 3D descentralizado chamado Decentraland (atualmente funcionando dentro da rede blockchain da Ethereum) e terá tokens e moedas digitais como foco principal para que as apostas sejam feitas em jogos retrô e temáticos que consagraram a Atari em sua longa, lucrativa - e bem sucedida - jornada dentro do mundo dos vídeo games.
Segundo informações do comunicado oficial, dentre as criptomoedas disponíveis para os apostadores utilizarem estão a MANA (que é uma criptomoeda nativa da Decentraland), o DG (moeda digital da Decentral Games), a DAI (stablecoin), e um recente token lançado pela própria Atari, ATRI. O chamado "metaverso" (universo alternativo virtual) tem a região de Vegas City como sede da plataforma de apostas, que serão divididas ao longo de 20 localidades diferentes, potencializando ainda mais esse tipo de mercado.
Um fato muito interessante sobre o funcionamento Decentral Games, é que ela é uma DAO (Organização Autônoma Descentralizada) e é administrada por seus próprios usuários em um trabalho coletivo feito dentro do metaverso digital, que é a Decentraland. A ideia de manter o controle total sobre esse tipo de iniciativa nas mãos dos desenvolvedores (e patrocinadores, obviamente) faz com que o mercado das criptomoedas ganhe uma força de população ainda maior, porque é justamente isso o que eles querem que aconteça.
Posted Using LeoFinance Beta